Searching industrial designs: how AI is changing the game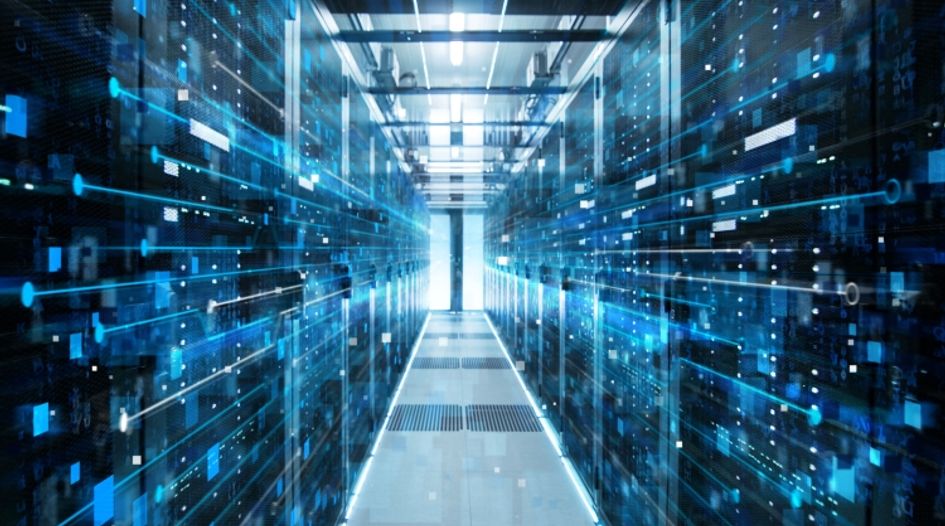 Legal expert explores how AI can enhance due diligence and encourage innovation
Argues that AIit also has significant implications for responsibility of warranty.
IP practitioners who deal with industrial designs urged to embrace change
Industrial design registrations are on the rise globally, yet researching new designs to ensure they don't infringe on existing registered designs has been notoriously challenging. In this guest post, Dr Robert Stutz, partner at Beutler Künzi Stutz, explores how artificial intelligence (AI) technology is coming to the rescue, powering new ways to search industrial designs faster, more effectively, and at a lower cost.
Guest analysis
Industrial design comprises a product's ornamental or aesthetic elements – its distinctive shape, two-dimensional features or unique patterns – not its functional elements. This is significant because it means a single design registration could apply to multiple goods according to the Locarno Classification. For example, a distinctive design could be used for a mobile phone, a household appliance, and a child's toy. Because in many jurisdictions the function is irrelevant to the scope of protection, that scope can be very broad. In some jurisdictions, including many EU member states, protection may extend to any adoption of essential features by a more recent design, even if this younger design serves a completely different purpose.
Recognising the potential market value of industrial designs – and improvements in the systems for protecting these valuable IP assets – product companies the world over have dramatically increased their filings for industrial design protection. In 2017 alone, according to WIPO, there were 1.24 million filings, with China leading the pack with nearly 630,000 filings.
Making the case for due diligence
The importance of researching and registering designs has been illustrated in a number of recent European Union cases.
In 2018, Sata GmbH & Co of Germany prevailed against Zhejiang Auarita Pneumatic Tools Co of China [Case T-651/17], which filed an application for the design of a paint spray gun that had notable similarities to aesthetic elements of the plaintiff's community registered design. The court declared the Zhejiang design invalid, stating that any differences in the designs were "insufficient to produce a different overall impression". The court ordered Zhejiang to pay Sata's legal costs.
In two separate decisions in Germany in 2018 [Cases R0945/2016-3, Kraftfahrzeuge and R0941/2016-3 Personenkraftwagen] regarding Porsche cars, the board of appeal found that minor differences in the car's design from one model year to another were not sufficient to be regarded as distinct designs, noting that the overall impression to consumers remains the same. This illustrates that classic designs – like the iconic Porsche 911 silhouette – may reduce the possibility to protect new versions of the old designs as distinct.
Sometimes, meaningful differences in designs can be subtle. In the 2018 Ciclomotori case [Case R1496/2015-3] the board of appeal found that a community registered design for a motor scooter did not infringe with an existing design because the new design was characterised primarily by straight lines in the bodywork, while the earlier design was dominated by "curvaceous" lines.
Of course, win or lose, it is best to avoid time-consuming and costly legal processes altogether. As with trademarks, researching and registering industrial designs is critical to reduce risk.
Changing the mindset on design
According to neuroscience research, 90% of the information processed by the brain is visual and this type of information is processed about 60,000 times faster than text. Visual information can trigger emotions about brands that impact consumer behavior – and do so far more rapidly than textual information. This is because visual information is processed immediately, while verbal language needs to be decoded first.
Despite this, the mindset of many courts, at least in Europe, is that the verbal element of a trademark is the decisive one. If you have similarity with regard to the text of two competing trademarks, courts are more likely to rule it an infringement. If the similarity is limited to their visual appeal, then you are less likely to have a good outcome in a case. However, this is changing as more legal professionals recognise that consumers are more affected by visual appearance than by text elements. This, in turn, will lead to even more innovation in industrial design – and a greater chance of infringement on an existing registered design.
Challenges for searching designs
The same thing that makes industrial designs so powerful to brands – its visual appearance – has presented challenges when searching new designs against prior art.
The Locarno Classification was established in 1968 as an international classification for the registration of industrial designs and has been updated as recently as 2019. However, given the broad protection afforded to registered industrial designs, it follows that searching for similar designs in the same Locarno Classification makes only limited sense because there is hardly any relevant, state-of-the-art device for determining the novelty and individuality of a design.
For example, the design of a toy can be adopted in two-dimensional form on wallpaper and thus violate the existing design protection of the toy. The same applies if a two-dimensional ornament is used in a three-dimensional form to design the surface of an object of daily use. This is why it is essential to use pictorial material when searching for pre-existing forms and not to restrict the search within a single class.
This reality makes searching industrial designs a complex and costly endeavor. A manufacturer of, say, watches or jewelry might pay €40,000 or more for an industrial design search in all relevant jurisdictions, but limited to a single classification. Given the high cost and limitations of such a search, many companies elect not to perform formal searches of new designs. The fact that one can only look for classes, not for shapes, has made it a useless exercise for many brand owners and attorneys. In many cases, companies and outside counsel work with designers in the field, who have their "finger on the pulse" of design and are familiar with prior art in the marketplace and can advise on the distinctiveness of a design.
An inexact science, to be sure, but certainly better than not performing any due diligence.
How technology is changing the game
Now, all of that is changing – very rapidly – with the emergence of new technologies that use visual rather than verbal search techniques. Systems are now available that use AI-based image recognition technology to search industrial design databases and match 'image for image' to identify similar designs, just as a human expert with decades of experience and vast knowledge of the field would do. The difference: the AI system can perform this analysis across millions of designs, in seconds.
Are there particular elements of the design that are more important to the brand? Users can indicate these, enabling the system to further refine results. Moreover, AI can rank search results by their visual similarity, so IP practitioners can focus on the most significant findings first, saving valuable time and effort. The more distinctive the industrial design, the more relevant and precise the search results will be.
A crucial advantage of this technology is that it focuses only on the visual aspects of the design, not the (Locarno) classification. This overcomes a significant limitation of traditional search techniques, which focus on distinct classifications. And because the search is completely automated, it can be provided at an extremely low cost, encouraging brand owners and practitioners to perform searches for all their industrial designs prior to launch. This could dramatically reduce the risk of infringement early in the development process.
How effective is the technology? Consider that trademark examiners at several trademark offices, including the EUIPO, are using AI-based visual recognition technology to perform their research.
Implications of an AI future
The speed and efficiency of AI-based industrial design research ensure that technology will play an expanding role in the future. This will have a tremendously positive impact on the productivity of IP practitioners and on their ability to help their companies and clients manage brand risk.

But it also has implications for responsibility of warranty. With the advent of a reliable, efficient, and cost-effective search option, brand owners and IP practitioners no longer have a viable excuse for not searching new industrial designs. If confronted with a claim of infringement on another's rights, a practitioner will find it difficult to use as a justification that they were unaware of the prior art when they could have run an image recognition search in just a few minutes, at an affordable cost. This may affect the attitude of courts when determining the number of claim damages.
AI-powered visual recognition also has the potential to transform the creative process itself. As designers have traded their pencils and drafting tables for computerized design platforms, the universe of industrial designs has the potential to become an enormous, constantly expanding database. This will allow designers to retrieve an enormous amount of visual information and reconfigure, adapt, reproduce, and combine elements in new ways, accelerating the design process –  and helping designers be more aware of existing IP rights as they create.
This is not a vision of a far-off future, but a game-changing transformation that is now in its early stages. IP practitioners who deal with industrial designs would do well to recognize the power of this technological breakthrough and put it to productive use for their clients and their companies.
Robert Stutz is a partner at Advokaturbüro Beutler Künzi Stutz in Switzerland