Scotch Whisky GI protection in Cambodia, Cuba joins TMview, and Frozen 2 lawsuit: news digest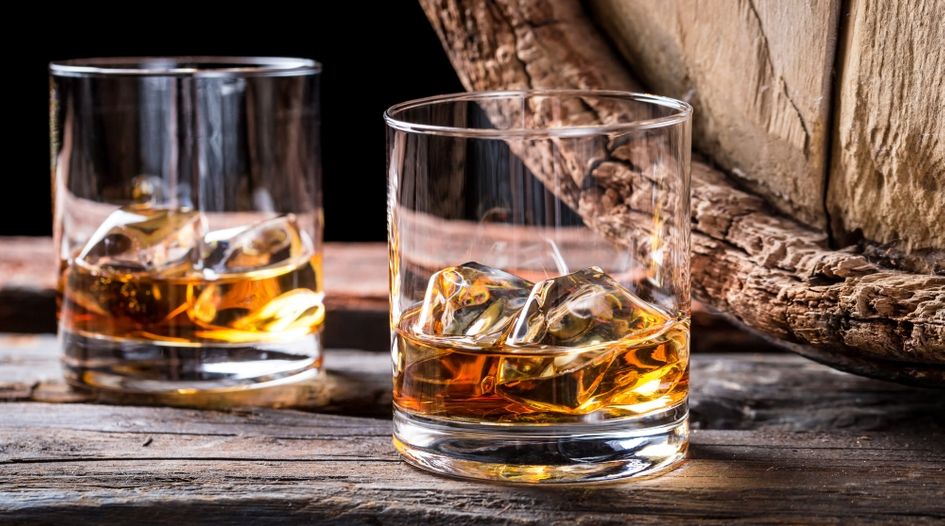 Every Tuesday and Friday, WTR presents a round-up of news, developments and insights from across the trademark sphere. In our latest edition, we look at the Chinese Supreme Court ordering Muji to pay $89,000 for trademark infringement, confusion over cigarette taste changes following plain packaging implementation, US customs cracking down on fake handbags, the EUIPO inviting comments on its trademark evidence project, and much more. Coverage this time from Trevor Little (TL), Bridget Diakun (BD), Jonathan Walfisz (JW) and Tim Lince (TJL).
Market radar:
US customs cracks down on a handbag haul – US officials seized three boxes containing 37 counterfeit Louis Vuitton handbags in Philadelphia last Thursday. The containers arrived on 25 November and were labelled as 'Lady Bag Samples'. The shipment was destined for New Jersey, and would have had a retail value of $130,610 had they been real. Consumers have been warned to be extra-vigilant during the holiday season given the proliferation of fake goods at this time. (BD)
Trading Standards data reveals the most seized counterfeits – Data compiled from a series of Freedom of Information requests from Trading Standards, covering 26 councils across the UK, has suggested that Apple Airpods are set to be the most counterfeited item in the UK this Christmas, with £134,000 worth of counterfeits already seized over the last year. In terms of product category, though, the fake designer clothing goods market tops the list in terms of Trading Standards seizures. The data reveals that Chanel items made up 33% of the designer label goods confiscated, followed by Versace with 27% and Louis Vuitton with 11%. In total, clothing and accessories accounted for over half (56%) of all goods seized. The research was commissioned by UK ecommerce website Vape Club, the company using it to highlight the need for enforcement agencies to receive more funding so they can crack down on counterfeits in the vaping industry, as well as others. (TL)
Are illegitimate trademark applications being used to remove legitimate Amazon content? – Some Amazon sellers have complained that trademark applications at the USPTO are being used to takedown their legitimate merchandise, despite those trademarks ultimately being found unregistrable in court. According to a Bloomberg article, sellers uploading designs for t-shirts with the "Merch by Amazon" service are being hit by trademark registrations for commonly used terms. With Amazon favouring the right holder, this leaves no room for examination of whether the trademark is actually legitimate. Although customisable products such as t-shirts are a notable breeding ground for infringement, sellers argue the reaction has been too strong against small business owners. (JW)
Confusion over cigarette taste changes following plain packaging – In Saudi Arabia, cigarettes have had to be sold in plain packaging since August 23. In the months since, the Saudi Food and Drug Authority (SFDA) has received a number of complaints from consumers about a "perceived difference in the quality of the cigarettes". Due to this, the SFDA contacted various tobacco companies to account for the changes, all of which deny any recent modifications to cigarettes beyond the packaging. According to Arab News, companies including Philip Morris International and British American Tobacco have been ordered to provide information about cigarette ingredients and to conduct taste tests. Furthermore, they must "provide an explanation to consumers about the alleged change in taste". For its part, Philip Morris International released a statement saying: "Our cigarettes distributed in Saudi Arabia are authentic and in line with the Saudi plain packaging regulation." If there has been no change to the cigarette ingredients since plain packaging was implemented, the complaints could be due to the link between packaging and taste. For example, a recent study found that "the way food and drinks are packaged can influence the way people perceive taste". (TJL)
Legal radar:
Dame Vera Lynn victorious against gin company – Dame Vera Lynn has won a trademark suit against Halewood International, a gin company which filed an application for "Vera Lynn". The company will have to pay the singer £1,800 to cover legal costs. Halewood International wanted to register "Vera Lynn" as it is a widely recognised as cockney rhyming slang for gin. However, Dame Vera opposed the application based on the fact that it was her name and she had been using it – albeit unregistered – since 1939 for music and charity work. The concern was that the gin product would appear to be endorsed by the entertainer. (BD)
Chinese Supreme Court orders Muji to pay $89,000 for trademark infringement – The Supreme People's Court in Beijing has upheld a 2017 ruling against Japanese retailer Muji over the use of the mark 无印良品, reports the South China Morning Post. The mark, "Wuyinliangpin" registered in 2005, means "no brand, quality goods" and is the Chinese equivalent of the brand name Muji. However, Natural Mill, a Chinese company owned by Beijing Cottonfield Textile Corp, own an identical mark, registered in 2001. Although Natural Mill's trademark was only for the sale of bed covers and towels, the supreme court granted them exclusive right to the trademark and ordered Muji to pay RMB 626,000 ($89,000) to Natural Mill and issue a public apology. (JW)
Craft brewery accuses rival of infringing on EASY PEASY mark – Canarchy Craft Brewery Collective has accused Hard Tonic of trademark infringement for selling bear under the mark EASY PEASY. The collective began using the mark in 2015. The defendants, Hard Tonic, started trading with the mark as well as EZPZ in September 2019, leading to the collective filing the complaint with Missouri district court. (JW)
Trademark troubles continue for Frozen 2 – WTR has already reported on the potential infringement of Louboutin's famous red heels with a Frozen 2 character's distinctive footwear. Now, the new Disney movie has been hit with a suit from a breast cancer awareness group. The group claims their trademark TRUST YOUR JOURNEY, registered at the USPTO in 2007, is being infringed upon by the film which uses the same phrase as a slogan and features the slogan on merchandise such as t-shirts, posters and jewellery. (JW)
Scotch Whisky obtains GI protection in Cambodia – According to the Khmer Times, Scotch Whisky has earned geographical indication (GI) status in Cambodia. It is the second foreign product to receive such status in Cambodia so far this year, with Champagne obtaining the status in May. "Southeast Asia is a market for Scotch whisky that has seen strong growth in recent years, with huge potential to continue as knowledge increases around Scotland's national drink," commented Lindesay Low, deputy director for legal affairs at the Scotch Whisky Association. "Securing GI protection is a significant milestone in ensuring that consumers know they are drinking authentic Scotch whisky." the status was given by Cambodia's Ministry of Commerce, with its minister Pan Sorasak urging more relevant brands to apply for GI status in the country: "We called on producers of other foreign GI products selling in Cambodia to follow suit and seek a certificate to protect their GI status as Cambodia is also a member of the World Intellectual Property Organisation." (TJL)
Office radar:
WIPO seeks AI views – WIPO has launched a public consultation process on artificial intelligence (AI) and IP policy, inviting community feedback on a paper designed to help define the most-pressing questions likely to face IP policy makers as AI increases in importance. The move is the latest step in the organisation's  response to the ongoing interaction of AI with the IP system, including the use of AI applications in IP administration, with director general Francis Gurry explaining: "Artificial intelligence is set to radically alter the way in which we work and live, with great potential to help us solve common global challenges, but it is also prompting policy questions and challenges." The move follows recent USPTO moves to garner feedback on the possible impact of AI on all things IP, we reported in October. It seems that 2020 is shaping up to be the year of AI in the IP office environment. (TL)
EUIPO invites comments on trademark evidence project – The EUIPO has announced that a draft version of its CP12 common practice ('Evidence in Trade Mark Appeal Proceedings: filing, structure and presentation of evidence, and the treatment of confidential evidence') has been made available in English. The scope of the CP12 projects covers five main areas, including the admissibility of evidence in trademark appeal proceedings, the means and sources of evidence, ways to present evidence, and the confidentiality of evidence. The EUIPO requests any comments on the drafts, which should be returned either via email (stating the relevant section or page number) or by completing the feedback form. The deadline is 20 January 2020. (TJL)
Cuban IPO joins TMview and DesignView – The Intellectual Property Office of Cuba (OCPI) has confirmed that, from December 13, it has opened up its data to the EUIPO's TMView and DesignView search platforms. (TJL)
Media watch:
Trudeau stresses importance of Indigenous Peoples to policy – The prime minister of Canada, Justin Trudeau, has re-emphasised the importance of Indigenous People in letters issued to his cabinet ministers. The letters outline how the Liberal party will deliver on issues relating to First Nations, Métis, and Inuit communities in Canada. One issue tackled is likely to be that of developing the protections afforded to indigenous IP. Heritage minister Steven Guilbeault has been directed to promote Indigenous languages and repatriating cultural artefacts – however there is no clear mention of the IP protections for traditional cultural expressions. In 2018, during Trudeau's previous term, a list of principles were released detailing the government's approach to Indigenous Peoples that included ensuring that "the unique rights, interests and circumstances of the First Nations, the Métis Nation and Inuit are acknowledged, affirmed and implemented." (JW)
On the move:
Norris McLaughlin grows New York IP practice – Joseph A Farcohas joined Norris McLaughlin as a member of the firm within the IP practice group in New York. Farco is a trial patent lawyer and registered patent attorney. He focuses on IP matters including litigation, patent and trade secret transactions. (BD)
And finally...
Managing Trademark Assets returns to London – Following the success of this year's event, WTR's  Managing Trademark Assets Europe is returning to London on 28 January 2020. The event provides an opportunity for attendees to hear best practice and insight from leading in-house counsel from the world's biggest brands as they discuss their approaches to critical areas, as well as share their own insights with peers and colleagues. For the upcoming event we are also increasing the interactive nature of the programme, introducing informal, small-group discussions on dispute resolution scenarios - allowing participants to workshop possible responses with their peers and colleagues. Among the other areas to be explored are budget management, dispute negotiation tactics, best practices around diversity and team building, and how to fight counterfeits on a finite budget. To sign up to attend Managing Trademark Assets Europe, click here. (TL)