Rule-breaking influencers named: UKIPO Brexit deadline reminder; Ice Cube likeness claim dismissed – news digest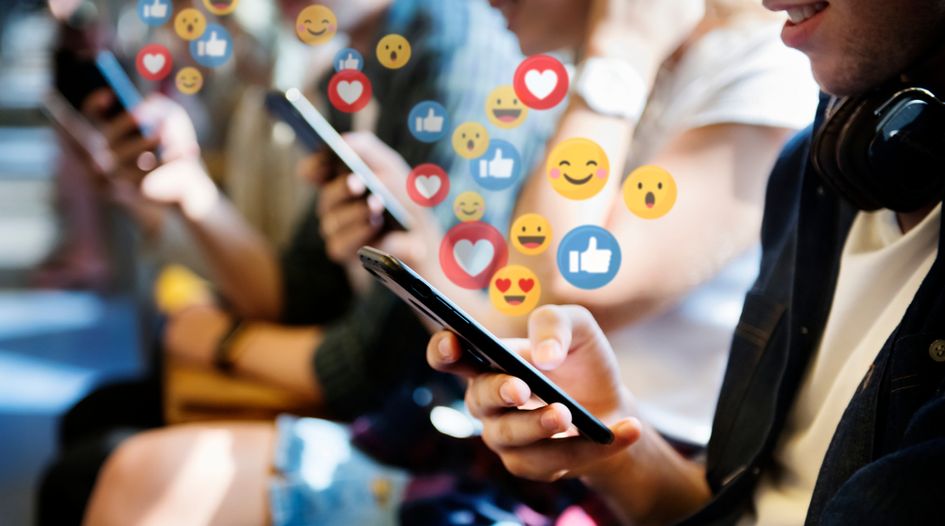 Every Tuesday and Friday, WTR presents a round-up of news, developments and insights from across the trademark sphere. In our latest round-up, we look at Norton Rose Fulbright appointing a global head of intellectual property, a final reminder over '.eu' domain names, Mattel's latest licensing deal and much more. Coverage this time from Victoria Arnold (VA), Bridget Diakun (BD) and Trevor Little (TL).
Market radar:
ASA names and shames rule-breaking influencers – The UK Advertising Standards Authority (ASA) has announced that it is launching a new dedicated page on its website, highlighting individual influencers who have repeatedly failed to disclose when their Instagram posts are adverts, despite being put on notice that they would face further sanctions if they did not follow the advertising rules. In March the ASA released its Influencer Monitoring Report, which examined 122 UK-based influencer accounts and uncovered inconsistent disclosures through stories, posts and reels, with its rules being followed (when posts were ads) only 35% of the time. In response, it is setting up the non-compliance webpage to name those who have broken the rules. Named influencers will appear on the webpage for three months and will be subject to a period of enhanced monitoring. If named influencers continue to break the rules around non-disclosure, the ASA warns that it has further sanctions that it can implement, including taking out ads against them, working with social media platforms to have their content removed or referring them to statutory bodies for possible fines. The ASA will also be looking to take action against brands that repeatedly fail to disclose ads or do not provide assurances that they will properly label ads in future. ASA chief executive Guy Parker says: "We prefer to work with influencers and brands to help them stick to the rules, but the first influencers to be named on this list have been given every opportunity to treat people fairly about their ads. It's not difficult: be upfront and clear when posts and Stories are ads. If this doesn't bring about the changes we expect, we won't hesitate to consider further sanctions." (TL)
Crayola signs with Brainbase – IP tech company Brainbase has announced that Crayola has chosen to unify its global licensing operations on the Brainbase Assist platform. The Crayola licensing team will use the technology to streamline and manage workflows such as product development, sales and royalty reporting, and contract and digital asset management. "As one of the world's most recognisable brands, Crayola is a true leader when it comes to innovative children's consumer products," stated Brainbase co-founder and CEO Nate Cavanaugh. "By leveraging Brainbase Assist's unified licensing product modules, advanced analytics, and machine learning capabilities, Crayola will continue to flourish and grow as they develop impactful licensed products that bring smiles to families across the globe." (TL)
Brand radar:
WeCool Toys enters licensing deal with Mattel – WeCool Toys has teamed up with Mattel to create Barbie and Hot Wheels-branded compounds (dough sets) and activities, reports License Global. The new licensed compound lines will fall under the Compound Kings and Activity Kings umbrella and are due to launch this year. "We are excited to enter into this licensing deal with Mattel to develop a full range of compounds featuring Barbie and Hot Wheels, two incredible evergreen brands," said Jeff Osnato, CEO at WeCool Toys. "As a company, we are committed to developing innovative new products that stimulate the senses and encourage creativity. Mattel is the perfect partner and we are delighted to be working with them to develop these new, innovative products for children nationwide." (BD) 
Amyris to acquire OLIKA – Amyris, a synthetic biotech and renewable chemical company based in California, has announced the acquisition of clean wellness company OLIKA. The deal will strengthen Amyris's position in the clean health and beauty market and will further expand its portfolio of family consumer brands. "We are pleased to welcome the OLIKA brand and team to our consumer portfolio," said John Melo, president and CEO of Amyris. "The addition of OLIKA alongside Pipette, our baby, mother and family brand, provides us with a great opportunity to expand our offering and lead the sector in clean hand sanitising and household cleaning products. We continue to take our proprietary lab-to-market science and technology direct to the consumer by combining our best-in-class natural, sustainably-sourced ingredients with distinctive consumer-inspired brands." (BD) 
Legal radar:
Rise Brewing takes PepsiCo to court over MTN DEW RISE – Rise Brewing is suing PepsiCo for trademark infringement on the grounds that Pepsi's new MTN DEW RISE products are likely to cause confusion with its own RISE brand of cold-brew canned coffee drinks. The complaint, filed in the US District Court for the Northern District of Illinois, claims that PepsiCo's decision to launch MTN DEW RISE in March signifies an "unlawful attempt to squeeze senior user Rise Brewing out of the market by launching its own infringing RISE-branded canned caffeine drink". According to Rise Brewing, the company contacted PepsiCo about the potential confusion but PepsiCo was "dismissive" of its concerns. Meawhile, the multinational claims that the "Rise" name reflects its target consumer, which Leon Imas, vice president of beverage design and experience at PepsiCo beverages North America, describes as "someone who isn't waiting, but will get up and Rise [rather than] hit the snooze". The new product range is part of PepsiCo's latest efforts to tap into the energy drink market, which has experienced steady growth for more than a decade. Its long-term aim, then, is arguably to carve out a new market niche to rival the likes of Red Bull and Coca-Cola's Monster Energy. However, Rise Brewing states that its "hard-earned success is now being threatened by PepsiCo". In an email on Wednesday, Rise Brewing attorney and Alston & Bird partner Jason Rosenberg stated that the company "cannot sit back and simply watch while its brand value is destroyed and its loyal customers are confused". (VA)
US court dismisses Ice Cube likeness claim – The US District Court for the Northern District of California has dismissed a lawsuit brought by rapper Ice Cube against stock trading app Robinhood claiming that the platform had misused his image to advertise its products. The original complaint, raised in March, argued that the platform was damaging Ice Cube's reputation and violating trademark law by using his image and a play on his lyrics ("correct yourself, before you wreck yourself", rather than "check yo self before you wreck yo self") without his consent. However, the court ruled that Ice Cube had failed to show that Robinhood's use of his likeness implied that he endorsed its products. Moreover, the Robinhood Snacks newsletter in which the material appeared was "demonstrably not an advertisement". Ice Cube has been given 21 days to file an amended complaint. (VA)
Office radar:
(For more of the latest coronavirus-related updates from national IP offices, please read our dedicated article, which is being continuously updated.)
UKIPO warns that post-Brexit filing deadline looms – The UK Intellectual Property Office (UKIPO) has posted a reminder that 30 September 2021 is the deadline for customers filing a UK right and claiming an earlier filing date for EU trademarks and design applications. Following the United Kingdom's departure from the European Union, customers with EU trademarks and design applications that were pending on 1 January 2021 could file for a UK right and claim the earlier filing date, but time is now running out to do so. The office is therefore encouraging rights holders to file such applications as soon as possible, noting: "An early application will help with early examination and allow time for refiling if necessary, as the deadline approaches". (TL)
Swiss office shuffles deck in harmonisation move – From 1 July 2021, the Swiss Federal Institute of Intellectual Property will administer patents and designs, alongside trademarks, via its new electronic IP rights administration system. The move concludes a project that has been running for several years and aims to harmonise the procedures for patents, trademarks and designs. As a consequence, the office is also, as of 1 July, merging the administrative units for trademark, design and patent procedures into a new applications and registers unit, which will be located within the trademark and design division. (TL)
IPOS looks to IP Week –  The IP Office of Singapore (IPOS) has announced that its annual IP Week celebration will take place on 24-25 August and focus on the theme "Ideas to assets: emerging stronger with IP". The event brings together IP thought leaders, legal experts and innovative enterprises to share insights into IP commercialisation and strategies that help businesses to expand into global markets. (TL)
Domain Radar:
EURid issues final reminder on Brexit-related suspended domains – EURid has posted a final reminder to registrars and UK registrants whose '.eu' domain names were suspended on 1 January 2021 that they have until 30 June 2021 to update their registration details. Post-Brexit, UK undertakings and organisations established in the United Kingdom but not in the European Union are no longer eligible to hold a '.eu' domain name. Such domains were suspended in January but can be reinstated if the registration data is updated to meet the eligibility criteria. The deadline to do so is now imminent, and those that are not updated will – on 1 July – be moved to 'withdrawn' status. On 1 January 2022, all withdrawn domain names formerly assigned to UK registrants will be made available for general registration. (TL)
On the move: 
Norton Rose Fulbright appoints global head of intellectual property – Norton Rose Fulbright has announced the appointment of Frances Drummond as the law firm's global head of intellectual property as of 1 July 2021. Based in Sydney, Drummond will lead the firm's global IP group of more than 250 lawyers worldwide. An IP lawyer for more than 30 years, she has extensive experience advising on international IP matters and has spent most of her career focused on brands, including protection, enforcement and commercialisation. Reflecting on her appointment, Drummond stated: "I have had the pleasure of working closely with a substantial number of my global IP partners and their teams. The bringing together of global colleagues to deliver successful outcomes for our clients is my passion; this role will allow me to work collaboratively with our global IP team and clients to deliver this." (TL)
Greg Leibold joins Lewis Roca – Lewis Roca has welcomed Greg Leibold to the firm's Denver office. Leibold advises clients on a range of patent issues, with a focus on prosecution and licensing. He also assists with patent, trademark and trade secret litigation, as well as validity and infringement opinions, and due diligence matters. (BD)
Venable adds partner in Washington DC office – Qian Huang has been appointed to partner within Venable's IP division in Washington DC. Huang specialises in patent procurement, patent litigation and patent transaction matters. "Qian's practical understanding of various emerging technologies and exceptional command of the legal issues facing these sectors enable her to provide the strategic and well-rounded counsel clients expect when they come to Venable. We are thrilled to have her join our team," said Brian L Klock, chair of Venable's patent prosecution and counselling – technology group. (BD)
Duane Morris welcomes IP partner – Monté T Squire has joined Duane Morris as a partner in the firm's Wilmington office IP practice group. Before joining Duane Morris, Squire served as an administrative patent judge and member at the US Patent Trial and Appeal Board (PTAB) from 2015 to 2021. "With his deep technical background as an engineer and experience with all aspects of complex patent trial proceedings, Monté will be a valuable resource for our clients," said Duane Morris chair and CEO Matthew A Taylor. "As we continue our strategic growth trajectory, we are focused on attracting 'marquee talent' to Duane Morris to strengthen our practice and industry teams." (TL)
And finally... 
Latest edition of the WTR 300 now available – WTR is pleased to announce the publication of the fifth edition of WTR 300: The World's Leading Corporate Trademark Professionals. The publication identifies the individuals deemed to be the leading lights of the corporate trademark world. The full methodology for the publication is available here but, in summary, we ran a three-month campaign to elicit nominations from the trademark community. Individuals who received multiple nominations from outside their own organisation were long-listed and the editorial team then engaged in additional research and outreach before deciding on the final list. As a result, many nominees did not receive the requisite number of nominations or make it through the rigorous vetting process. Of those that did, Amazon, Apple and Facebook each have seven team members included this year, with Netflix's bench of expertise represented by six IP professionals. Close behind are 3M, L'Oréal, Louis Vuitton, Mars, Nike, Philip Morris and Red Bull. The full list is now available to view here.