Royal Family trademark feud; Uganda joins TMclass; counterfeits seized in Zhejiang – news digest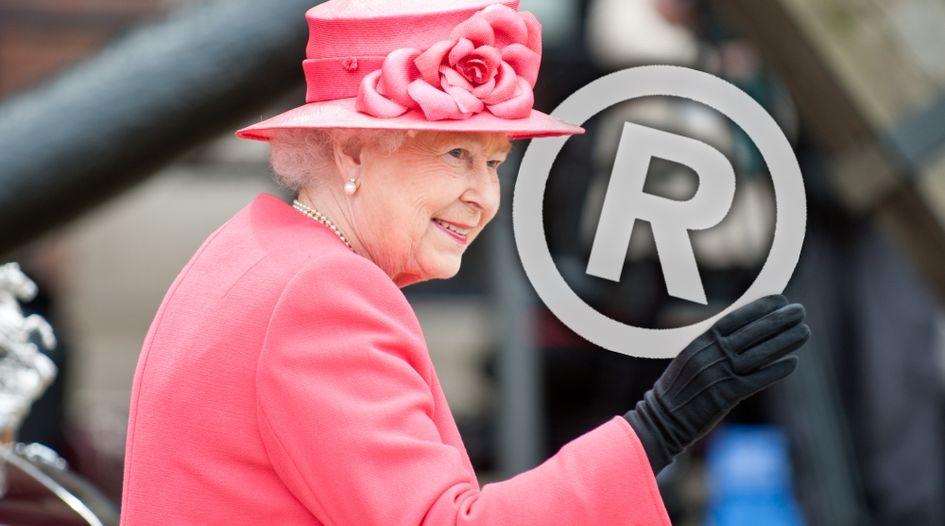 Every Tuesday and Friday, WTR presents a round-up of news, developments and insights from across the trademark sphere. In our latest round-up, we look at how Microsoft's bid for TikTok is still on the table, Victoria Beckham launching on Tmall Global, Kappa Japan (and associated IP assets) sold, Monster Energy in a dispute with Bang Energy, and much more. Coverage this time from Trevor Little (TL), Bridget Diakun (BD), Joyce Ng (JN), Jonathan Walfisz (JW) and Tim Lince (TJL).
Market radar:
Victoria Beckham Beauty launches on Tmall Global with a livestream Q&A – One year after launch, Victoria Beckham debuted her eponymous brand last week on Tmall Global, the largest cross-border e-commerce platform in China. Her livestream Q&A session alongside top-selling Taobao Live host Viya attracted over 14.4 million viewers. In an interview with Alizila, cofounder and CEO Sarah Creal she said, "You can't be a successful global brand without a solid China business – it's just not possible these days. When we began to think about expanding to China, we knew that we wanted to partner with Tmall Global because it represents the best. It's the top in luxury beauty in China." Creal also revealed that specific plans related to 11.11, the world's largest e-commerce shopping event, are in the works. The brand joins other big names, including Rihanna's Fenty Beauty and Drunk Elephant, which made their debut just last year. (JN)
Over $1.4 million of counterfeits from Chinese and global beauty brands seized in Zhejiang – On 14 July, popular Chinese beauty brand Huaxizi worked with the police to crack down on a major counterfeit den in Zhejiang, China. Tens of thousands of counterfeit products, worth Rmb10 million ($1.4 million), from brands like Huaxizi, SK-II, Dior, Estée Lauder and MAC, were seized in the operation. Over 20 criminal suspects were arrested. It is reported that Huaxizi discovered fake products in May 2019 and recruited anti-counterfeiting officers in March this year. In June alone, it filed 2,000 complaints about counterfeits on various e-commerce platforms, especially Pinduoduo and Douyin, and prosecuted 300 matters. The fake goods were sold for a third or a quarter of market price, with problems such as forged labels, packaging and misleading designs. (JN)
Kappa Japan and associated IP assets sold to BasicNet SpA for $13 million – According to The Taiwan News, international sportswear brand China Dongxiang will sell Kappa Japan to Italian company BasicNet SpA. for $13 million, which includes the unaudited book value of $1.98 million for the Kappa Japan trademarks and IP miscellaneous assets. Marco Boglione, chairman of the BasicNet Group, states, "With the world's third largest economy entering the BasicNet system, the global strategic project for the 'omini' brand is completed. China DongXiang will independently manage the Kappa brand in the PRC and Macau, and BasicNet the rest of the world." The deal will close on 15 September. (JN)
Microsoft's bid for TikTok still on the table – Microsoft has confirmed that it is still in talks to buy TikTok's operations in the US, as well as in Canada, Australia and New Zealand. The company's CEO Satya Nadella spoke with President Trump, who last week said he was considering taking action to ban the popular music video app from the US, in an effort to get a thumbs up from the administration. TikTok has been dragged into escalating US-China tensions with US politicians raising concerns that its parent company Bytedance could be sharing American users' data with Beijing, or using the apps to influence the Americans who use it. The app also holds potential risks for rightsholders. WTR previously reported on the issue of imitation accounts purporting to be official brand accounts. Positively, though, TikTok's first transparent report revealed that it removes content for IP infringement at a higher rate than Facebook. Should the app be purchased by Microsoft there may be additional protections put in place for brand owners. As of right now the tech giant has pledged to add more security, privacy and digital safety protections to the app as well as ensure that the private data of Americans is not transferred abroad. From Microsoft's point of view the acquisition of TikTok could be highly beneficial to its own brand identity. LinkedIn is the only social-media app under its umbrella, but TikTok, as a highly popular app with the younger generations, would be its crown jewel. (BD)
Legal radar:
Hydro Flask talks up ITC Filing – Hydro Flask, a Helen of Troy brand, has announced a filing with the US International Trade Commission (ITC) to combat widespread unlawful importation of counterfeit Hydro Flask products into the United States. The company states that the ITC filing is part of a multifaceted strategy to enforce its intellectual property and expand its brand protection initiatives.  Helen of Troy Housewares President Larry Witt stated: "We are proud to take this measure to help ensure our consumers receive legitimate, high-quality Hydro Flask products that deliver the authentic experience the brand represents. We are taking a stand against online platforms, importers, and sellers that are complicit in facilitating the sales of counterfeit Hydro Flask products. The proliferation of counterfeit goods in the market has exploded over the last few years for nearly all brands, including Hydro Flask. Hydro Flask's ITC filing represents an important step of our proactive brand protection strategy. The message is clear: we aim to stop the rampant and egregious violation of our intellectual property at every level." (TL)
Monster trademark feud gets energised – Energy drinks companies, Monster Energy and Bang Energy, are set to duke their differences out in front of a jury this week. In 2018, Bang filed a suit against Monster alleging trade dress infringement and unfair competition, claiming that Monster's REIGN drink was a rip off of Bang's flagship drink. Monster duly countersued and the two have been wrangling over their brands ever since. Monster argues that Bang's REIGN trademark was not registered to cover beverages in Class 32. After a June 2020 filing with the US District Court for the Central District of California, Bang will have its day in court to argue the case. (JW)
British royal family in another trademark tiff – Prince Charles' former butler has entered a legal fight with the royal family after he attempted to register a trademark for "The Royal Butler", reports The Daily Mail. Grant Harold was an under-butler at Highgrove House – the prince's home – between 2004 and 2011. Harrold's etiquette lesson business has been called The Royal Butler for several years, but it is only with the application that he has been accused of passing off his services as affiliated with the Queen. Interestingly, Harrold's business partner is in fact royalty – Princess Katarina of Yugoslavia, Prince Philip's grandniece. (JW)
Office radar:
(For more of the latest coronavirus-related updates from national IP offices, please read our dedicated article which is being continuously updated)
Uganda joins TMclass and DesignClass – The EU Intellectual Property Office (EUIPO) has announced that the Uganda Registration Services Bureau (URSB) is now part of its TMclass and DesignClass system. Going forward, the URSB will now use and accept the list of terms from the database of goods and services in TMclass, as well as the product indications in the harmonised database of DesignClass. (TJL)
On the move:
McDermott Will & Emery strengthens life sciences bench – Brian Malkin has joined McDermott Will & Emery as a partner within the FDA practice of the firm's health industry advisory group. Malkin advises pharmaceutical and biologic clients on FDA regulatory matters and intellectual property law, with an emphasis on patent strategy and litigation. He will be based in the firm's Washington DC office. (BD)
IP trio leaves Banner Witcoff for Arnold & Porter – Christopher Renk, Michael Harris and Helen Minsker have left Banner Witcoff to join Arnold & Porter's Chicago office. Renk and Harris have been appointed to partners, and Minsker has joined as senior counsel. Commenting on the hires, Arnold & Porter's chairman Richard M Alexander said: "Our new colleagues bolster the firm's IP litigation capabilities with their demonstrated track record of success in handling sophisticated IP matters. Their industry expertise will be extraordinarily valuable to our clients in solving their most complex intellectual property challenges. Renk is a first-chair trial lawyer with diverse industry experience including computer software, athletic footwear, and product designs, among other things. His practice focuses on litigating patent, trademark, copyright, trade secret, false advertising and unfair competition cases. Harris is an experienced litigator who has handled high-stakes utility patent, design patent, trademark, trade dress, copyright, trade secret, and unfair competition lawsuits. Minsker specialises in trademark, unfair competition and copyright law. She is experienced in prosecution and litigation, and also handles related licensing matters. (BD)
Indian IP expert sworn in as Singapore High Court Judge – Dedar Singh Gill, an Indian judicial commissioner and intellectual property expert has been sworn in as a Singapore High Court judge. Justice Gill first joined the Supreme Court bench in August 2018 as judicial commissioner after a career in the IP department of Drew and Napier. Justice Gill has worked in the Supreme Court to manage the IP list for the High Court and to review the IP dispute resolution system in Singapore. (JW)
And finally...
How WTR is connecting trademark leaders this October – WTR recently unveiled the first  participants for WTR Connect, a series of high-level online events taking place across two weeks in October. Experts from companies including Abercrombie & Fitch, Burberry, Novartis, Starbucks, Under Armour and Walmart joining the roster, with Christian Archambeau, executive director at the EUIPO, confirmed to deliver a keynote. The ground-breaking digital concept offers a series of individual interactive digital sessions organised around major themes. Comprised of a series of hubs, each session is designed to facilitate discussion, benchmarking and the sharing of best practice around key topic areas and challenges facing trademark and brand leaders. Each day will start with a keynote address from a major industry figure. This will be followed by live breakout discussions lasting for a maximum of 60 minutes. These will be in a variety of formats including masterclasses, open discussion forums, solution rooms and closed-door, invite-only boardrooms. To find out more and to secure your place at WTR Connect, click here.