Robert De Niro's USPTO petition granted; Verizon prevails in UDRP; Facebook scam exposed – news digest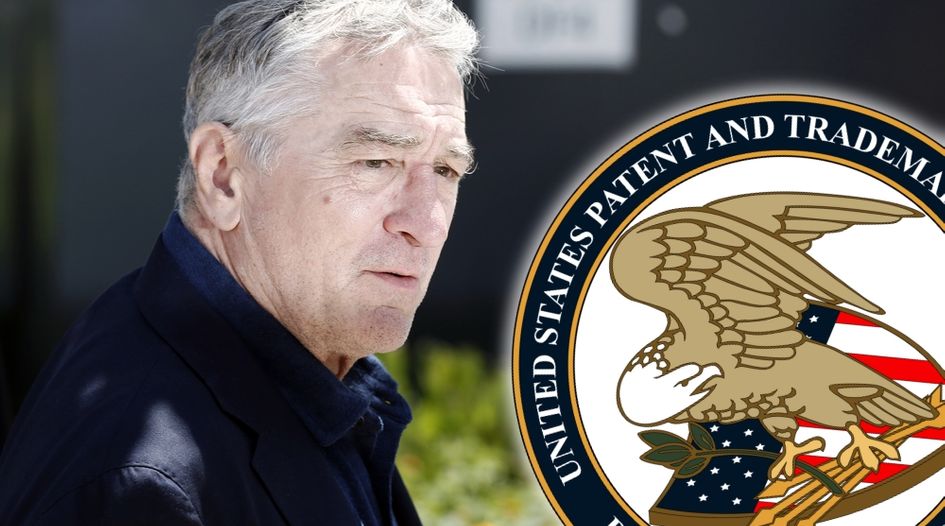 Every Tuesday and Friday, WTR presents a round-up of news, developments and insights from across the trademark sphere. In our latest edition, we look at the UFC filing trademark applications for UFSEA following a Last Week Tonight with John Oliver segment, an Arkansas dispensary scoring a win against a multi-state cannabis operator, Trademark Engine's covid-19 donation, WIPO taking its AI discussion virtual, and much more. Coverage this time from Trevor Little (TL), Bridget Diakun (BD), Jonathan Walfisz (JW) and Tim Lince (TJL).
Market radar:
UFC seeks UFSEA trademark following John Oliver suggestion – The UFC has filed four new trademark applications for the term UFSEA. The move follows the UFC filing trademark applications in April for the term FIGHT ISLAND, a move that came after UFC boss Dana White announced a private island dedicated to UFC matches while the United States is in quarantine due to covid-19. The announcement of 'Fight Island' was featured in a recent episode of Last Week Tonight with John Oliver, in which the comedian made jokes about the name. "Now, is it a clever name? No. Is it the perfect name? Yes, because it's the first thought an idiot would have if they wanted to name a private island where fights happen," Oliver said, according to CBS Sports. "Now he could have called it 'Brawlhamas' or 'Puerto Ruckus' or 'Owie Maui' or 'Slam Miguel', but he didn't, he didn't do that. And he didn't even go with the obvious for an island where you stage UFC fights, which is simply UF-SEA." It is unclear whether the trademark filing, made within days of the episode, was taken directly from the HBO show. Interestingly, on the Last Week Tonight subreddit, one user pointed out that the move may just be a defensive one from UFC, saying "the amazing thing is, someone registered 'ufsea.com' through Google Domains directly after the show aired", with another user concluding: "It's [a] good defensive move. Better they trademark it before somebody else [does] to use against them." (TJL)
Robert De Niro's waiting (but we don't know where) – On WTR we have written extensively about the backlash over the USPTO's rule change that requires trademark applicants to submit their domicile street address. One concern over the street address requirement has been that it could put lives at risk, for instance when individuals are in danger from stalkers, former partners or because they have stated unpopular public opinions. One option available to applicants is to petition the office to mask the address – and thus, late last year, acclaimed actor Robert De Niro applied for just this, citing "privacy and security" concerns. This week the USPTO granted the petition, stating  "The evidence of personal safety concerns submitted with the petition establishes an extraordinary circumstance, in which the director can conclude that no other party will be injured and justice requires a waiver of this rule… The petition is granted. The registration file will be returned to the Post Registration Division to continue prosecution of the pending combined declaration." The development is an important one for the actor, serving to hide his home address from any celebrity obsessed Rupert Pupkin types. (TL)
Legal radar:
Arkansas dispensary scores win against multi-state cannabis operator – Harvest Cannabis Dispensary has secured a preliminary injunction in its trademark battle against Natural State Wellness Dispensary and its parent company Natural State Enterprises. The latter is now prohibited from using the word "Harvest" in relation to its Little Rock dispensary and Newport cultivation facility, reports Ganjapreneur. At the time of the decision both Natural State facilities were named 'Harvest House of Cannabis' and 'Harvest of Newport'. Arkansas-based Harvest Cannabis Dispensary took issue with the branding given that they had been using 'harvest' in their name since the company was founded. In the suit Natural State Wellness argued that they had federal common-law rights to the name Harvest in connection with the sale of cannabis, due to the fact that the federal illegality of marijuana prevents them from obtaining federal trademark rights. It further claimed that they had a license to use "Harvest" through affiliation with Arizona-based Harvest Health & Recreation (HHR). The judge rejected these arguments, ruling that Arkansas law provides Harvest Cannabis Dispensary with "senior state-law trademark rights in the name 'Harvest'". Further, it was decided that "there is no federal protection for HHR's cannabis trademarks, and that state-law trademark rights do not have a nationwide application". This decision is the first of its kind. According to Andrew King, a Kutak Rock partner who represented Harvest Cannabis dispensary in the dispute, "This outcome could provide a road map for local cannabis companies in states where cannabis has been legalised". (BD)
GI suggesting whisky name portents trademark rejections – Diageo brand Talisker had its application for its 'Port Ruighe' whisky opposed and ultimately rejected, reports Scottish Legal. The mark had originally been accepted by the EUIPO, however, Duoro and Port Wine Institute, a representative body of Portuguese wine makers objected to the name. 'Port' and 'Porto' are protected as Geographical Indications (GI) at the EUIPO and, although the whisky's name comes from the Geolic for Portree, the EUIPO agreed with the Portuguese body and overturned its decision. Diageo was ordered to pay £1,700 in costs. (JW)
Office radar:
(For more of the latest coronavirus-related updates from national IP offices, please read our dedicated article which is being continuously updated)
EUIPO strikes up closer relationship with EURid – The EU Intellectual Property Office (EUIPO) has announced it is set to "intensify collaboration" with EURid, the domain name registry for the '.eu', '.ею' and '.ευ' top-level domains. The move will see trademark and domain name applications have increased support to obtain protection at the same time. Currently, EU trademark applicants are notified whether their trademark is available as a '.eu' domain name at the end of the online application process at the EUIPO (applicants and holders can also set up alerts for if, or when, a '.eu' domain name that matches their trademark is registered). Going forward, though, the two organisations are exploring a "reciprocal process", meaning a '.eu' domain name buyer will be informed whether a trademark with a similar term is available at the EUIPO. Furthermore, both entities will work on a study together to analyse when trademarks or domain names are registered first. According to an EUIPO representative: "The study will assist in tackling fraudulent domain names and registrations done in bad faith." (TJL)
WIPO takes AI discussion virtual – WIPO has published a revised issues paper on intellectual property policy and artificial intelligence (AI) as part of its ongoing consultation with stakeholders on the intersection of AI and IP policy. At the same time it has announced the dates of the rescheduled WIPO Conversation on Intellectual Property and Artificial Intelligence, which will now take place online. The issues paper is designed to help define the key questions likely to face IP policy makers as AI increases in importance, and draws on over 250 stakeholder submissions. The conversation event, focused on these issues, will be held over three days from 7-9 July 7 in a virtual format. (TL)
Domain Radar:
Verizon wins UDRP action against covid-19 domains – Last month we reported that t Verizon had successfully recovered a number of covid-19-related domains using the company's brand  (including 'verizoncovid19.com', 'verizoncovid-19.com' and  'verizoncovid19.info'). Those domains, Patrick Flaherty, senior managing associate general counsel, marketing, IP & digital media law & policy at Verizon, told us, were recovered after the registrants gave them up following a registrant information request. Unfortunately, these were not the only coronavirus themed domains that the company has come up against, with other registrants proving less willing to voluntarily part with the domains they registered. This week, though, the company was successful in recovering two domains 'myverizonwirelesscovid19.com' and 'verizonwireless-covid-19.net' through UDRP proceedings. It is a clear win for Verizon, but a shame that it has to spend budget recovering brand-based coronavirus domains when that spend could be used for more positive purposes. (TL)
Media Watch:
Trademark Engine donates $5,000 in covid-19 relief – Texas-based online IP service Trademark Engine has given out $5,000 as part of a coronavirus relief grant program. The initiative, called 'On Your Mark, Get Set, Thrive', involved businesses applying for the grant and explaining their situation. According to Trademark Engine general manager Sky Barron, the company received "over 250 entries from businesses who are hurting right now", adding: "Selecting only five was tough, but every recipient has a proven mission rooted in kindness and giving back to their communities — a philosophy of empathy that we at Trademark Engine fully embrace." (TJL)
Facebook scam exposed – A couple of weeks ago, WTR interviewed content creator Mike from YouTube channel Atomic Shrimp about his videos focused on email fraud. As part of the discussion, he said that spreading awareness of fraud and scams is key to fighting back against cyber crime: "Publicity and information is our most effective weapon against these horrible criminals – getting the message out to vulnerable people, and more importantly, getting them to believe it, is how we can best impact the scamming industry." Earlier this week, Mike took a look at another kind of scam on his channel: fraudulent and misleading Facebook adverts. In the video, he identified a Facebook ad purporting to be for a small laptop and tablet selling for $29.99. The advert directed users to a suspicious-looking marketplace store, and – to see what actually happened – Mike attempted to purchase the product (using PayPal to avoid the merchant from getting his bank details). Interestingly, Mike did receive a product in the post a couple of weeks later – although it was not a high-tech portable laptop device, but rather a pair of sunglasses and a face-mask. Positively, Mike was able to get his money back through the reporting function on PayPal (although he notes that this often doesn't work as PayPal often requires the delivered product being sent back via recorded post – which can cost more than the product itself). "This whole thing is a shame because my experience of ads on social platforms is so polluted by these sorts of scams that my view of ads on these platforms is utterly jaundiced, and it is very unlikely I would trust a legitimate seller if one appeared," he concluded. "As I've said in previous videos, Facebook doesn't care because I'm not the paying customer, the scammers are – I am, or rather my attention is, the product being sold [by Facebook]." Indeed, the issue of misleading and fraudulent ads on Facebook (and its sister platform Instagram) is an issue we've covered extensively on WTR – especially as those ads are often used to sell counterfeit goods (with the issue more prevalent during the coronavirus crisis). Last year, Alastair Gray, senior brand protection manager at Tommy Hilfiger, urged Facebook to "elevate" its protocols to help tackle illicit advertisers. "Platforms and brand owners share a responsibility to keep their users and consumers safe and the only way to achieve this is to collaborate in everyone's best interests," Gray told WTR. "Ultimately, when jointly targeted by sustained criminal activity, there should be a determined willingness to work together and hold those ultimately responsible to account." (TJL)
On the move:
Jacob Abdo joins Fredrikson & Byron – Transactional attorney Jacob M Abdo has joined Fredrikson & Byron's advertising, marketing and trademark, IP, and sports and entertainment groups. Abdo is skilled in trademark and copyright prosecution, maintenance, enforcement and licensing agreements. He further advises companies on how to protect and commercialise their IP rights. (BD)
Taylor English hires IP partner – Taylor English has appointed Van Lindberg to partner within the firm's IP group. Lindberg's expertise lies in open source law, but he also represents clients in IP litigation and inter partes review proceedings before the PTAB. He is based in the San Antonio office. (BD)
Rouse unveils new chairman – Rouse has announced the appointment of its new chairman, John McLaren. McLaren worked as a diplomat and investment banker in Japan and the UK and in venture capital in the US, and has significant board experience in all three of those countries.  Formerly a non-executive director of Rouse, he now takes over from previous Chairman, Rupert Ross-Macdonald (who will continue to play an active role in the leadership of the business, sitting on the board as chief operating officer). Announcing the move, Luke Minford, Rouse CEO, stated: "We are extremely pleased to be joined by someone of John's calibre. The depth of international experience and business capability they bring couldn't come at a more important time given the growth ambitions we have as a firm." (TL)
AWA launches in Scandinavia– AWA has announced its expansion into Scandinavia with a new office hub in Oslo, Norway. Carsten Lous, an authorised European patent attorney, will lead the Norwegian business from 1 August 2020 as the business area manager. He is highly experienced in advising clients with IP strategy, patent and trademark registration, and design protection. Lous is currently the IPR/legal director at Stokke, and his past experience includes head of patents and designs at Zacco Norway, patent attorney at the private IP consultancy Oslo Patentkontor and product manager at BASF Norway. The launch of the Oslo office means that AWA can now support clients from 19 offices in two continents, including in Belgium, China, Denmark, Hong Kong, the Netherlands, Norway, Sweden and Switzerland. CEO of AWA Group Thor Mosaker comments: "The move is an exciting yet natural step in AWA's continued growth to becoming one of the largest IP firms in Europe and Asia. There is an incredible opportunity ahead to better assist our clients in Norway, but to also support corporations on-the-ground as the country becomes Europe's next innovation hub with our full-service offering". (BD)
And finally...
Free-to-view anti-counterfeiting intelligence now available – WTR has published the 12th edition of Anti-counterfeiting: A Global Guide, which provides comprehensive guidance on anti-counterfeiting laws, procedures and strategies in key jurisdictions around the world. Presented in a simple, easy-to-use format, this indispensable publication analyses the anti-counterfeiting frameworks in place in 18 jurisdictions, with a regional chapter identifying wider trends and best practices in the Western Balkans. In addition, an industry insight section offers guidance on protecting brands in the digital world, as well as industry-focused pieces offering insight into anti-counterfeiting strategies and best practice in the electronics and consumables, and luxury goods sectors. To access the new edition, click here.