Rise in trademark insurance highlights crucial need for risk quantification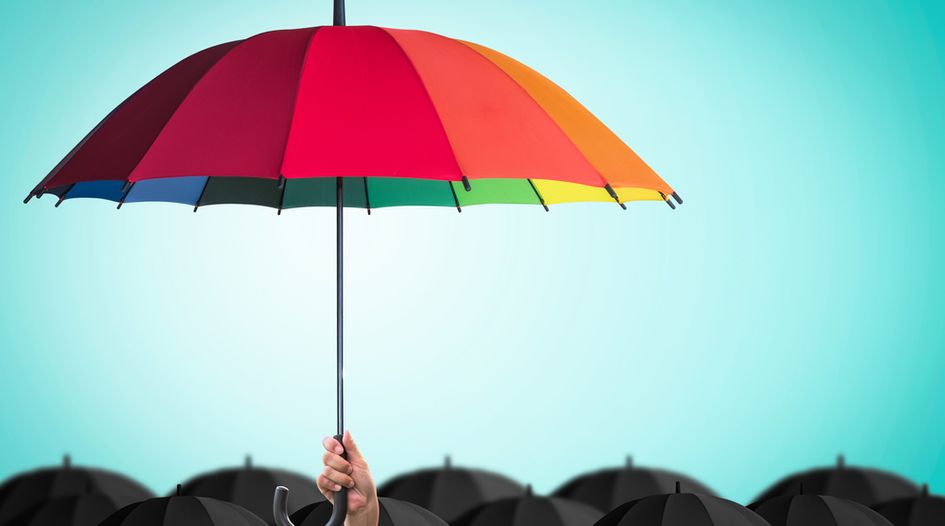 An increasing number of rights holders are considering trademark insurance, but many are unable to obtain bespoke policies, while insurers are struggling to engage wider audiences. WTR spoke to Kimberly Cauthorn, global IP leader, and Howard Phillips, senior IP executive, at Willis Towers Watson, who provide a checklist of key questions for those assessing risk and exposure.
Over 50% of respondents to Willis Towers Watson's Global IP Litigation Risk Research Report agreed that IP litigation costs could have a tangible impact on their business, yet fewer than 10% mitigated this risk by purchasing IP insurance.
Even companies that are convinced of the value of their brand and have integrated this into their overall business strategy are missing another equally important aspect of a thorough IP strategy: risk and risk management.
However, there are practical limitations for insurers reaching this market.
According to Kimberly Cauthorn, global IP leader at Willis Towers Watson, most businesses tend to highlight lawyers as their solutions to IP risk. "Clients undoubtedly need lawyers, but lawyers are there to register the trademarks and cannot stop a lawsuit from happening or protect against financial exposure," she says. Ultimately, the question remains: "If there is an issue, who is going to pay the lawyers to defend you and who will pay any settlement or damages costs?"
Howard Phillips, senior IP executive at Willis Towers Watson, says that most interest in IP insurance currently comes from businesses that are contractually required to indemnify their clients against claims of infringement. This interest is still important, as it helps to open up the conversation. The point is that rights holders understand that even if they own intellectual property, they are still at risk of being sued. The hope is that in time more people will move from a reactive framework to a proactive one.
There are a limited number of standalone IP policies, with many insurers outside the United States not expressly excluding IP infringement from general liability coverage. Those policies that do exist cover either:
defence costs and settlement or damages for claims of IP infringement against the insured; or
the insured's litigation expenses to enforce its IP rights against infringers.
Interestingly, coverage in the United States is developed more towards liability policies. This is because the US market is highly litigious; therefore, insurers have little interest in funding enforcement costs. Even outside the United States, enforcement coverage is rarely available and then only for smaller companies.
Problems have plagued the growth of IP insurance, but this could change. IP insurance has existed as a standalone cover for about 30 years, but it has been slow to gain traction in the market. In the early stages of the product, it was difficult for underwriters to assess risk, given its specialised nature, which caused premiums to be either over or under-priced. As more insurers (eg, Lloyd's syndicates) looked to enter the market, they had to go outside of their firm for underwriting capabilities as many did not have the in-house ability to assess risk. The underwriting process is thus often outsourced to third parties called managing general agents or managing general underwriters. This ensures that the policy is produced by someone with specific expertise in intellectual property, meaning that the risk is more accurately assessed – and this is reflected in the premium.
Another part of the problem, explains Cauthorn, is that there has been a general lack of understanding of IP insurance among both businesses and the brokers themselves. It has taken time to cultivate educated insurance brokers to advise clients and get the word out to companies that this sort of protection is not only available, but should also be part of their overall risk management plan. Phillips says that growing IP knowledge has been an important undertaking at Willis Towers Watson, as the more brokers learn about intellectual property, the better they are at raising the topic with clients, thereby generating interest. In the three years that Cauthorn has been at the firm, the number of inquiries has doubled each year.
Despite internal efforts, it has been difficult to make wider audiences aware of the value of intellectual property. "I thought with the rise of technology, cyber and media liability coverage underwriters would gain more expertise and feel more comfortable covering IP-related risks, but that has not happened. We are still relying on IP specialty markets," says Cauthorn. There is certainly potential for this to change and the market may be on the cusp of a boom given the high level of coverage that intellectual property has received in the United States since it became a key component of President Trump's trade war with China.
Risk quantification checklist
Businesses, particularly smaller ones, may do their due diligence and decide that IP insurance is not worth spending money on. However, even if that is the case, any brand owner should think that it is worth quantifying the risk of their portfolio.
When it comes to IP protection, explains Cauthorn, it is not a single risk, but rather multiple exposures. From an insurance perspective, these components are divided into property and casualty. In the former, there are things like loss of intellectual property through theft, as well as the costs of enforcement (eg, anti-counterfeiting) and of defending against legal challenges to your own intellectual property. The latter refers to injunction risk and damages if found to be infringing someone else's IP rights, as well as defence costs and IP indemnification obligations.
There are a number of considerations for underwriters when assessing risk and exposure. Their checklist is centred on risk management and covers questions such as:
Is there someone responsible for IP risk managements (in-house or external)?
Are clearance searches conducted or opinions sought out prior to product launch?
Is software being used to detect whether any other business is using the mark?
Are any collaborations established with the online market to protect against counterfeits and infringements?
All of these enquiries are meant to determine whether there is an existing risk and procedure, and are a good indication of whether the business has a thorough, forward-thinking strategy in place.
Willis Towers Watson's questions are designed to get businesses thinking about the financial cost associated with IP risk. For example, how likely is the business to be accused of infringement? What is the average cost of a suit against a company of a similar size in the same sector? What would be the financial impact if a key trademark was infringed?
Risk quantification is a dimension of IP strategy that is often overlooked. Companies can certainly appreciate the value of their intellectual property, but few have extended their strategy to incorporate risk management – and this leaves them vulnerable. There needs to be a change in perception that looks beyond protection to proactivity, and part of this is seriously considering risks such as oppositions and lawsuits. IP assets are valuable, which makes them potential targets, so it is critical to budget for this.
This is an extract from a longer article on trademark insurance, which was published in the most recent issue of WTR magazine – available to subscribers here.