Revealed: programme for New York brand strategy summit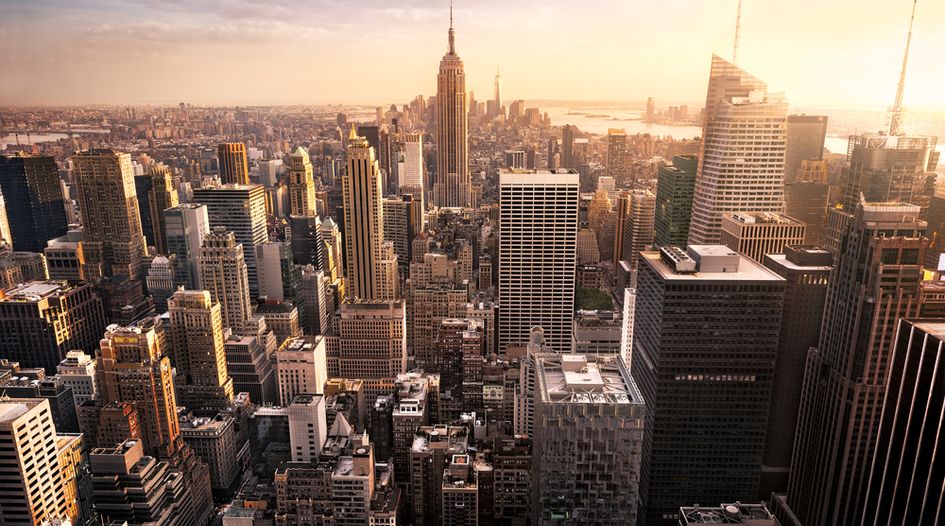 WTR is pleased to reveal the programme for a two-day brand strategy summit, taking place in the United States this autumn.
Join us in New York on 27-28 September for WTR Live: Brand Strategy Summit USA. The event will see senior brand leaders, in-house trademark professionals, policy makers and their trusted legal advisers gather to share new approaches for overcoming brand protection challenges, improving day-to-day brand creation processes and leading trademark teams to success.
With over 10 hours of independent, editorially led content covering litigation strategies, Web3, brand leadership, anti-counterfeiting and more, this high-level conference will give brand professionals an opportunity to explore solutions to current and emerging challenges, as well as gain new insight into portfolio building and monetisation.
Programme
A guide to surviving tough economic conditions
The challenging economic climate, increased need for cost cutting and supply chain shortages are leaving brand owners facing uncertainty. Taking control of your assets is now more important than ever.
Adapting brand protection strategies in a turbulent landscape
Evidencing ROI in trademark operations 
Ensuring long-term competitive advantages under tightening budgets 
Litigation strategies for 2024 and beyond
Ensuring an efficient but effective approach to litigation can be a challenge. As cost budgets come under strain, understand how you can strategically prepare to optimise your chances of success.
Collaborative enforcement: launching litigation with platforms, the authorities and other brands 
Patent design disputes: new ways to take down fakes
Saving costs without affecting outcomes 
The future of Web3
The core concepts surrounding the decentralised web can leave users with a multitude of questions. What key elements do you need to be aware of to   ensure future protection and growth?
Preparing for enforcement in Web3
Blockchain domain name strategies
The new Internet: what lies ahead?
How to build a robust trademark portfolio
Efficient trademark management is critical to creating a strong trademark portfolio. What tools   and processes do brand owners need to ensure that their most valuable assets are protected?
Strategically reassessing portfolio management
Overcoming  the challenges of increased pendency at the USPTO 
Expanding and maintaining global coverage 
Addressing counterfeiting issues
Hear directly from law enforcement on what you can do to protect your brand from counterfeiting and the grey market.
Fighting fakes at a time of increasing infringement
With consumers on the hunt for more bargains, now is the time to re-evaluate your brand's anti-counterfeiting strategies. Learn how to stay ahead of infringement in a range of online and offline markets.
Adapting e-commerce brand protection strategies 
Managing and assessing risk in the evolving social media space
Tracking and taking down illicit sellers: what tools do you need?
Protecting your brand's online reputation
IP owners rely heavily on today's social media landscape to understand how their brand is perceived. How can you manage your online brand reputation and maintain a strong relationship with consumers?
The key factors to managing perception 
Working with influencers: improving or tarnishing brand reputation?
Preventing brand impersonation attacks online 
A guide to effective brand leadership
Strong vision, interpersonal skills and adaptability are essential when leading your team into an inclusive and successful future. What effective strategies can you rely on to support career development?
Integrating teams across departments 
Building and leading a diverse trademark group 
Effective programmes for retaining and growing talent 
Preparing for future enforcement
Get ahead with legislative developments to best inform your future enforcement strategies.
Changes in the law: what new tools will be at your disposal?
Platform liability: the changing face of online enforcement
Preparing for international challenges
Making money through your brand
What tailored approach does your brand need to generate revenue and what are the common pitfalls to avoid?
Preparing your portfolio for monetisation 
Franchising and licensing: what to look out for
Getting deals done: drafting and managing licensing agreements 
Beyond trademark rights
Having a 360-degree approach to IP protection can enhance your trademark team's endeavours. What is your department's role in protecting a range of assets?
Data protection and the trademark function 
Copyright, design patents and trademarks: the perfect blend 
Reassessing which rights to wield – and when
The speaker line-up will be revealed shortly. In the meantime, a full breakdown of timings is available here.
Registration is now open. The event is free to attend for in-house brand professionals, with a 'super early' discounted delegate fee available to law firm professionals until 19 July. Don't delay – book your place today.