Research provides insight into why consumers buy fakes, and what may prevent them from doing so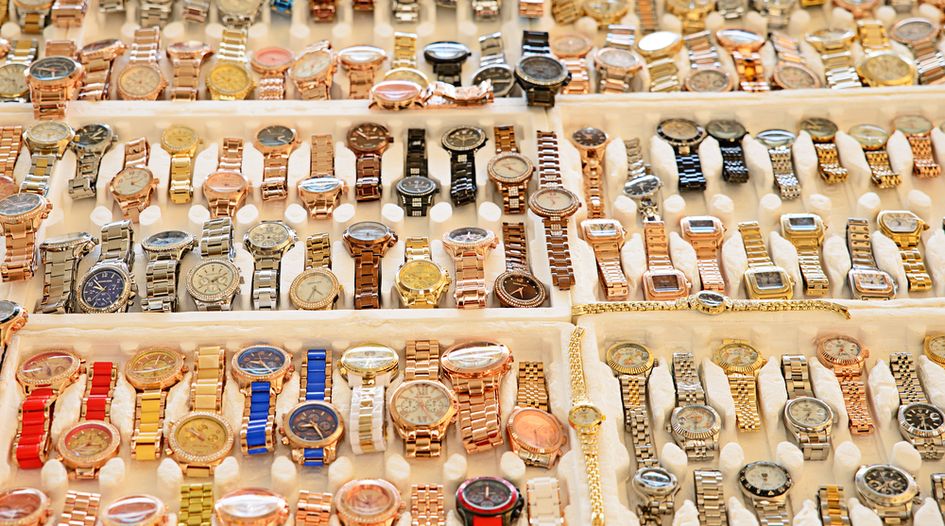 Scamadviser.com surveyed over 1,000 consumers from 120-plus countries
Websites and physical markets more popular than online marketplaces for purchases
Fears over quality and misuse of personal data biggest deterrents to buying fakes
New consumer research is set to shine a light on the factors that drive consumers to buy fake goods. The results are due to be published later today but WTR was given an early look at the findings, which provide a number of important takeaways for those seeking to combat counterfeits.
Due to be published later today, the survey of 1,126 consumers from 128 countries was conducted by Scamadviser.com, which is part of the Ecommerce Foundation and is used by over 2.5 million consumers every month to determine whether a website is legitimate or a scam. Among the headline findings were that just over half (51%) of consumers stated that they were capable of identifying fake goods – with 11% stating that they could not and the remaining 38% unsure.  Drilling down, the picture is a bit more nuanced when considering industries – consumers are confident in their ability to identify clothing, accessories and consumer electronics, but less certain with respect toys and medicines. 
This may explain the survey's findings on which types of counterfeit goods are purchased (either wittingly or unwittingly). Of the products focused on, clothing, electronics and accessories were the top three most commonly purchased. Medicines and toys were the least purchased but that finding may be because the buyer was unable to actually ascertain whether they had indeed purchased a fake, as reflected in the previous question.
This leads to the central question of why consumers buy fakes. In this data set, 16% stated they had purchased fake products knowing they were fake – meaning that the majority (84%) had not proactively sought to purchase counterfeits goods. For 38% it became apparent that a product was fake once it had been purchased, while 28% stated that they had bought fake products in the past but were unsure whether they were fake or not. Thus, for the majority, the intention is not necessarily to purchase fakes.
As to the motivation for specifically buying fakes, perhaps unsurprisingly price is the key driver (40%), with 23% regarding the original product as overpriced and 14% stating that they could not afford the real product, despite a desire to buy genuine. Just 11% purchased a fake because they felt it was identical to the genuine product in terms of quality (by contrast in a subsequent question, 60% stated that they were 'very dissatisfied' or 'dissatisfied' with the quality of fakes they have purchased), with 4% noting that they could not find the original product (suggesting that scarcity in legitimate sales channels could contribute to demand for fake goods).
As well as providing insight into the motivation for, and experience of, purchasing fakes, the study provides a number of important takeaways for trademark counsel.
The first is that websites, rather than online marketplaces and social media platforms, were the most popular channel for purchasing goods. In total 41% of respondents located fakes on websites, with a quarter (24%) opting for physical markets and stores. This contrasts with 19% pointing to online marketplaces (eg, Amazon, eBay and Alibaba) and 16% looking towards social media sites. At a time when the focus is increasingly directed towards e-commerce marketplaces, this finding serves as a reminder that policing efforts need to remain laser-focused on general websites and real-world locations.
A second takeaway concerns the dangers to highlight when communicating to consumers about counterfeits. When asked what would prevent them from buying counterfeits, the responses, in order of influence, were:
Afraid of it being a low-quality product (20%)
My credit card/personal data may be misused (19%)
It is unethical to buy fake products (14%)
Afraid of product not being delivered (13%)
Because it will harm the artists/employees/brands (12%)
More affordable original products (8%)
I run the risk of prosecution by the police (6%)
It is not cool towards my family/friends (5%)
None, nothing would keep me from buying fakes (3%)
More affordable original products (8%)
Thus, while other questions revealed that consumers are aware that counterfeit activity supports crime and human exploitation, the arguments that will most resonate with them are that although counterfeits are not only likely to be low quality, purchasing them is unsafe for the individual consumer.