Research finds that most major Twitch streamers have not obtained registered trademark protection for their brands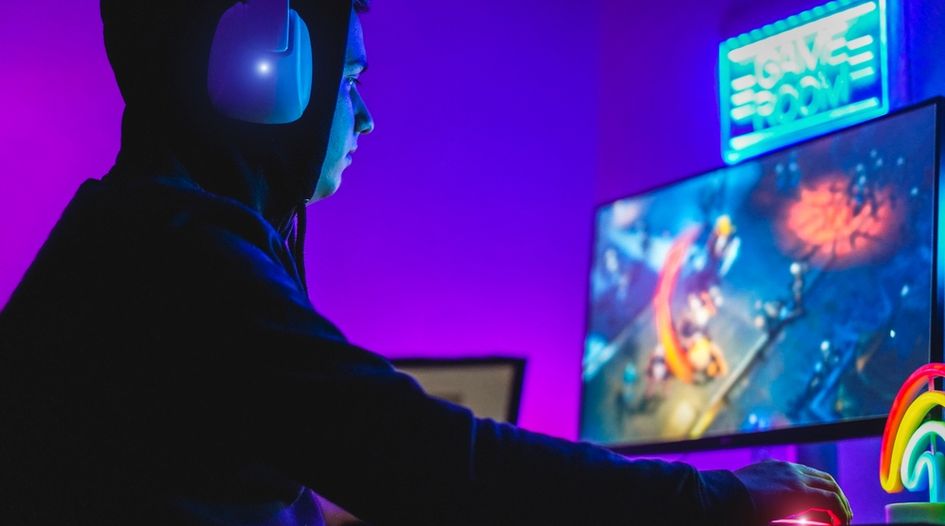 As live streaming platform Twitch continues to grow, some users earning millions
Less than half of popular Twitch streamers have registered trademark protection
Expert says trademark community should inform streamers about brand protection
New research from WTR has found that some of the most popular content creators on Amazon's streaming video platform Twitch have not sought registered trademark protection – despite earning millions of dollars from advertising, merchandise and sponsorship. In response, one expert claims there is an "opportunity" for the trademark community to reach out to Twitch streamers about the advantages of IP protection.
Twitch is a live-streaming platform primarily focused on video games. It was founded in 2011 and purchased by Amazon in August 2014, which has since worked on expanding its content remit. For example, musicians including Steve Aoki and deadmau5 have attracted significant audiences on their Twitch channels, as have comedians Limmy and Simon Talbot. On top of that, Twitch recently won the rights to stream minor league NBA games and the NFL's Thursday Night Football.
This has been accompanied by rapid growth over the past few years. The platform had 55 million annual users when Amazon purchased it in 2014. Today, over 15 million users visit the platform every day and, globally, it is now the 33rd biggest website in terms of engagement and web traffic. The platform has also experienced a steady rise in content creators joining the platform, with 3.6 million to date. Of those, hundreds of thousands earn money through Twitch by becoming affiliates or partners. Affiliates earn money through paid subscriptions and commissions from game sales generated from click-throughs during live-streams. Partners, of which there are approximately 42,000, earn "a share of Twitch revenue" through subscriptions, virtual currency donations, and advertising played on their channel.
On top of the revenue earned through Twitch, the platform's top users also earn money through merchandise, sponsorships, third-party advertising and various other means (some leading content creators also have large followings on YouTube and other social networks, which can generate added revenue). For example, one of the biggest users on Twitch, Ninja, has signed a sponsorship deal with Adidas, appeared on reality show The Masked Singer, acted in the upcoming movie Free Guy (alongside Ryan Reynolds), and was paid approximately $20-30 million in August 2019 to leave Twitch and join video rival Microsoft Mixer instead (incidentally, while it attracted numerous Twitch stars due to lucrative offers, Mixer closed last month).
Indeed, according to Twitch partner Dinky Dana, many users are "making a full-time living on Twitch", explaining: "Not only do players get subscription payments and donations, many of the biggest streamers now get endorsement deals to promote products or services.
However, despite cultivating huge subscriber bases and brand identities, research by WTR suggests that some of the biggest Twitch streamers have little to no registered trademark protection. Analysing 20 of the biggest Twitch streams (based on a previous highest earnings ranking), just over half do not appear to have secured any protection for their primary moniker, brand logo, or other slogans that are often adopted.
On the flipside, there are Twitch streamers who are taking brand protection seriously. For example, 'Shroud', who has over 7 million followers and an estimated Twitch income of $33 million, has 34 trademark applications filed across the world, including in Australia, Canada, Germany, the Philippines, the UK and the United States. 'Rubius', who also has a large following on YouTube, has obtained trademark registrations in Argentina, Colombia, Mexico and the EUIPO. Meanwhile, Pokimane (who recently signed an exclusivity deal with Twitch) currently has zero filings or registrations (although appears to have sought registration in Canada,  the application was abandoned in 2017). TimTheTatMan, who has had sponsorship deals with Monster Energy and the Audio-Technica Corporation, has recently sought registered trademark protection in four terms, including his username and other variants (eg, TIMTHETATDAD, TATMAN, TATDAD).
Highest earning Twitch streamers; trademark filings and registrations
| Twitch name | Twitch followers | Twitch income | Trademarks |
| --- | --- | --- | --- |
| Shroud | 7.07 million | $33.3 million | 34 |
| AuronPlay | 2.32 million | $14.9 million | 1 |
| Lirik | 2.6 million | $13.3 million | 0 |
| Rubius | 3.9 million | $12.3 million | 15 |
| LOLTyler1 | 3.24 million | $5.8 million | 0 |
| AlanZoka | 2.73 million | $5.6 million | 0 |
| Gotaga | 2.2 million | $5.1 million | 0 |
| Pokimane | 4.55 million | $4.9 million | 0 |
| Nickmercs | 3.39 million | $3.9 million | 0 |
| Sodapoppin | 2.7 million | $3.2 million | 0 |
| TFUE | 7.99 million | $2.5 million | 1 |
| MONTANABLACK88 | 2.4 million | $1.7 million | 0 |
| summit1g | 5.19 million | $1.5 million | 21 |
| XQCOW | 2.92 million | $1 million | 0 |
| SypherPK | 2.98 million | $472,000 | 3 |
| TIMTHETATMAN | 4.78 million | £348,000 | 4 |
| DrLupo | 3.94 million | $212,000 | 2 |
| DAKOTAZ | 4.3 million | $86,000 | 2 |
| IMAQTPIE | 2.66 million | $79,000 | 0 |
| TSM_DAEQUAN | 3.78 million | $13,000 | 0 |
For any Twitch streamer with a significant audience or who work regularly with sponsors, considering brand protection should be a priority, says Genevieve M Halpenny, an associate at Newman & Lickstein. "For streamers who create popular content attract sponsorships, roles in advertising campaigns, and merchandising opportunities, trademarks are an important component of the intellectual property rights licensed in such paid partnerships," she explains. "In addition to creating quality content, streamers – and other influencers – who wish to attract partnerships should develop a clever moniker that would also make a protectable brand. For example, it's important not to infringe someone else's rights of publicity. As in established industries, the benefits of federal registration come into play in both the licensing and enforcement contexts."
According to Halpenny, Twitch streamers should consider registered protection for both the ability to control their own brand and to be able to tackle any infringing activity. "As particular streamers' followings have grown, we've seen copying of names and logos," she says. Earlier this year, for example, the aforementioned Shroud was the victim of impersonation, with a Twitch user "creating a fake account with a malicious giveaway link to phish Steam information". According to Kotaku, the issue of fake scam profiles is worsening – with some streamers publicly calling out Twitch on social media. Furthermore, a search on merchandise platform RedBubble reveals that unauthorised streamer merchandise (eg, for Pokimane) is also common.
Ultimately, though, many streamers may not know how registered IP protection could help them build and protect their own brand. For the trademark community, there could be a chance to help. "The streamer market is new, and there is an opportunity for trademark practitioners to inform streamers of how to develop strong trademarks that can be monetized as they branch out from content creation to other marketing opportunities," notes Halpenny.
For now, it is clear that Twitch will continue to grow – it recently saw its viewership reach record highs – and, in turn, the growing popularity of its biggest streamers. For trademark professionals, attempting to engage with the Twitch community could be advantageous to help this increasingly canny group of influencers protect their brand and branch out into other creative and commercial opportunities.