"Redressing the imbalance": UKIPO to require UK address for service from 2021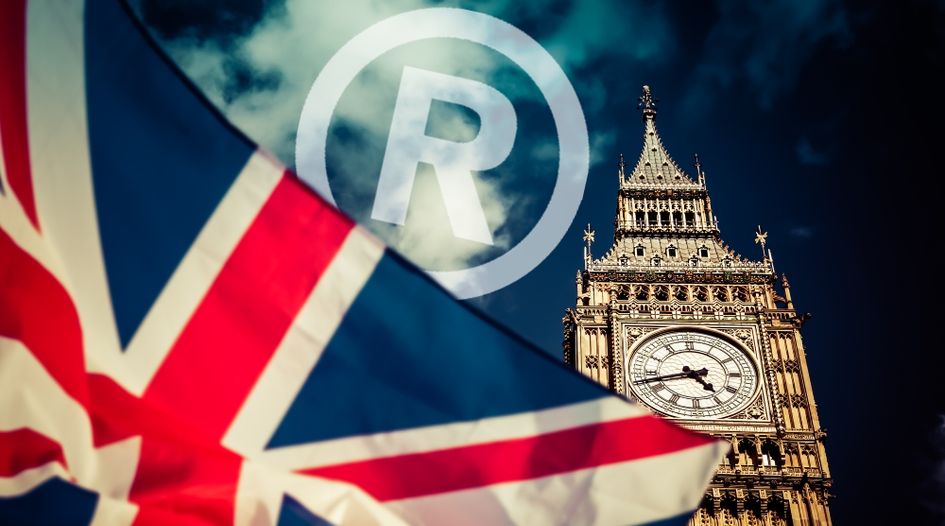 The UKIPO announces a significant change to its address for service rules
IP owners will need to supply UK address for legal services before the office
Move hailed as 'positive' for UK attorneys but will be blow to non-UK practitioners
The UK Intellectual Property Office (UKIPO) has today announced a change to its address for service (AfS) rules, confirming that IP owners will be required to supply a UK address for legal services related to new UK trademark applications, hearings and contentious proceedings from 1 January 2021. The move is a direct impact of Brexit, with UK practitioners claiming it is "a fair change and seems to be part of a global trend".
Back in July, the UKIPO opened a consultation proposing to remove the reference to the 'EEA' from the UKIPO's AfS rules in light of the UK's departure from the European Union. Today, the agency announced the outcome of the consultation, and confirmed it was moving forward with that proposal. Therefore, from 1 January 2021 – subject to legislative implementation – only an address for service from the UK and Channel Islands will be accepted for new applications and requests to start contentious proceedings before the office. This change will apply across all trademarks, designs, and patents.
The move follows an overwhelming consensus during the consultation, with 95% supporting the proposal. According to the agency, those not in favour "tended to be based outside the UK or were typically larger multinational companies, many with in-house IP experts". Crucially, the office added that "the change in requirements will primarily affect non-UK applicants [as] these are less likely to be using a UK address for service already".
Responding to the intention, UKIPO CEO Tim Moss said: "Now that the UK has left the European Union it's right that we will be putting in place new legislation so that only a UK address for service will be accepted before the IPO. I am confident that these changes will help to establish more of a level playing field for the UK, reflecting our new status as an independent nation from 1 January."
Unsurprisingly, the Chartered Institute of Trade Mark Attorneys (CITMA), which has strongly pushed for this change, welcomed today's announcement. "This will be a positive change and will help protect the UK's world-leading intellectual property environment, those who work within it and the businesses who rely on the expertise of UK IP legal professionals," CITMA president Richard Goddard tells WTR. "The strength of feeling on this issue is clear to see from the significant majority who were favour of this change. We urge the Government to ensure there is sufficient parliamentary time to guarantee the rules are in force for 1 January 2021."
Elkington + Fife partner Chris McLeod says it is "a very positive development", explaining: "It will go some way towards redressing the imbalance whereby EEA competitors of UK practitioners have been able to engage directly with the IPO whilst this has only been largely theoretical in reverse. It will also offset the potential loss of work arising from Brexit, and UK practitioners being unable to engage directly with the EUIPO from 1 January 2021. In fact, this is a very rare positive effect of Brexit for UK practitioners and frankly long overdue."
That positivity was reiterated by Lee Curtis, partner and chartered trademark attorney at HGF, who says it is "a 'fair change' and seems to be part of a global trend" – specifically referring to a similar move at the USPTO that requires all applicants not domiciled in the United States to engage US licensed attorneys to file and prosecute trademark applications. In that case, the change was implemented in an effort to combat fraud at the office. In this case, it appears to be adopted to create symmetrical representation rights for UK and EU attorneys.
Turning to how the change will impact domestic firms, Curtis explains that – unsurprisingly – it will "inevitably lead to an increase in workload for UK-based attorneys and the biggest impact may in time be with regards new filings and contentious matters". There is one concern, however, with McLeod saying the move "will not address the ever increasing number of applications filed primarily by Chinese individuals and companies with a UK address for services which is clearly not genuine, but with which practitioners are obliged to correspond, almost always with no response at all".
Another issue worth being aware of, adds Curtis, is that this change "will not affect cloned UK design and trademark registrations resulting from EU design and trademark registrations as a result of Brexit for at least three years", expanding: "The rights of EEA-based representatives are protected under the Brexit Withdrawal Agreement. However, it seems inevitable that once that three-year period is up, the same requirement for UK and Channel Island representation will be placed on those rights as with national UK registrations. Maybe there will be another push for UK attorneys to be recorded as the address for service for those cloned rights rather than waiting for the three period to elapse."
Of course, the move will be a blow for non-UK attorneys who may have a percentage of their prosecution work from UK applications. But, McLeod concludes, there is little that can be done now as "the horse has bolted" and, with January 2021 looming, a new UK trademark landscape is on the cusp of realisation.