Question marks over the future of brands already in decline pre-covid-19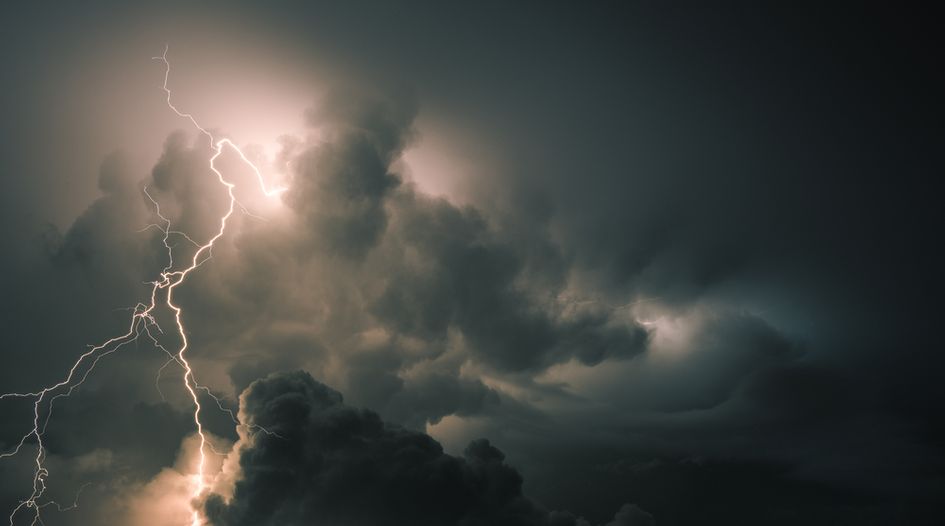 In the final instalment of our series previewing Brand Finance CEO David Haigh's analysis of this year's Global 500 ranking, we reveal the 10 brands to have suffered the biggest decrease in value over the past 12 months, and with the markets in greater disarray now than ever before, ask whether these companies will be able to weather the storm.
Over the past few days, we have reported on the top 10 most valuable brands and top 10 strongest brands identified by this year's Brand Finance Global 500 ranking of the world's most valuable brands. With the coronavirus pandemic causing chaos around the globe, and the latest analysis estimating that the world's biggest companies are set to lose up to €1 trillion in brand value as a result, the future of these companies has been through into uncertainty. But there were already signs of a slowdown before the outbreak of covid-19.
The combined value of the Brand Finance Global 500 has increased by less than 2% year on year and while 244 brands have increased their brand value, another 212 are down – including 95 by 10% or more. Those that once enjoyed long-term success are now having to adjust to a world that is more unpredictable than ever, while many tech brands are suffering after failing to meet the bullish expectations of investors.
This is particularly true of Chinese software giant Baidu, which recorded the largest drop in brand value – down 54% to $8.9 billion (see table below). The company reported its first quarterly loss since its initial public offering back in 2005.
Biggest brand value drop
| | |
| --- | --- |
| | % decrease |
| Baidu | -54.1% |
| Fox | -47.2% |
| ABB | -39.9% |
| AT&T | -32.1% |
| Uber | -32% |
| CenturyLink | -31.3% |
| Nvidia | -31% |
| ANZ | -29% |
| Dow | -29% |
| Boeing | -29% |
In contrast, one brand still very much on the road to success is Tesla. Racing ahead as the fastest-growing brand, it has a brand value of $12.4 billion – up 65% on last year's valuation. Although there have been concerns about achieving production targets, the brand appears to be living up to its hype and is growing in both value and strength.
Excitement alone cannot carry a brand, though; it must deliver on its promise – something that Uber is battling to do, as its brand value has dropped by one-third to $15.3 billion. As such, it is now forced to share the ride with the five fastest-falling brands in the ranking. The company went public this year but with disappointing results, closing its first day of trading with a 7.6% reduction in valuation. Since then, Uber has continued to take hits, including the loss of its licence to operate in London after repeated safety failures (currently under appeal). Reminded by investors of the old adage that 'revenue is vanity, profit is sanity, cash is reality', the company is trying to get back on track and reorganised its internal structure in the third quarter of 2019, focusing on five segments, with a priority on efficiency, profitability and positive cashflow.
Further, among well-established brands that have now hit turbulence, Boeing declined 29% to $22.7 billion this year. The aerospace giant quickly went from a company of safety first to one laden with a reputation for cover-ups – and its future is now on the line.
Telecoms calls for help
A call to the help desk may be in order for the telecoms industry, as the majority of brands (four out of five) saw their brand value decline in 2019, despite strong investments. Over the past five years, the combined value of telecoms brands in the Brand Finance Global 500 has stagnated – sitting at $558.4 billion in 2020, compared with $567.7 billion in 2015 – while all other major sectors have recorded significant increases. Big telcos are being squeezed from all sides, as over-the-top (OTT) messaging apps such as WhatsApp are affecting voice and SMS revenue and challenger brands are offering comparable data services at below-market rates, leading to fierce price competition and decreasing margins.
US giant AT&T is the fastest-falling telecoms brand this year – down 32% to $59.1 billion. Just like its biggest rival Verizon, AT&T finds itself outside of the top 10 most valuable brands in the world for the first time in nearly a decade. The company has diversified its entertainment portfolio over the past few years, culminating with the acquisition of WarnerMedia, as part of a plan to move away from reliance on the traditional telco business and pay television – revenue streams that have both been drying up over recent years. The upcoming launch of HBO Max with WarnerMedia, which will compete with OTT media brands such as Netflix, should help to propel the company forward. AT&T recently announced a plan to drive significant growth through 2022, including limiting acquisitions, paying down debt to improve its balance sheet and investing in strategic areas such as 5G infrastructure, enabling innovative services far above and beyond internet data.
A rollercoaster ride
It is beginning to look as though 1 January 2020 was the top of a rollercoaster ride for many brands. Starting in China, brand and share values were already on their way down before the outbreak of covid-19, which is now wreaking havoc on markets around the world. Based on experience from the last two crashes, the brands that will rebound fastest are the ones with strong stakeholder brand equity, profits, cashflows and a clear brand vision infused with a strong and sustainable purpose, where customer and financier interests are aligned.
This is an extract from a longer article analysing the results of the Brand Finance Global 500 2020 ranking of the world's most valuable brands, the full version of which will be published in the next issue of WTR – available to subscribers in early April.