Queen Elizabeth II prevails in trademark dispute; Big Mac versus Big Jack; Kraft Heinz licensing – news digest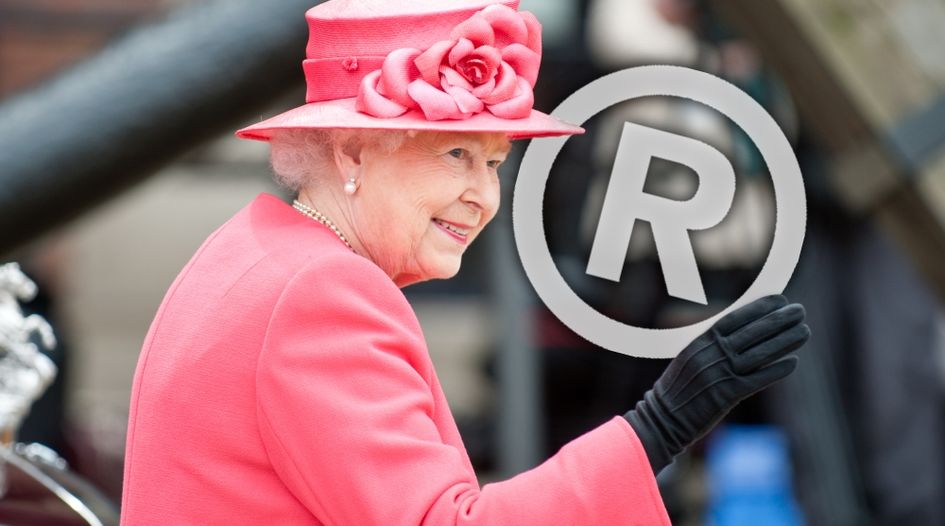 Every Tuesday and Friday, WTR presents a round-up of news, developments and insights from across the trademark sphere. In our latest round-up, we look at a warning to act on counterfeit goods before it's too late, Lord & Taylor filing for bankruptcy, the CCFN issuing a white paper on its efforts regarding geographical indications, IP Australia updating its trademark classifications, and much more. Coverage this time from Trevor Little (TL), Bridget Diakun (BD), Joyce Ng (JN), Jonathan Walfisz (JW) and Tim Lince (TJL).
Market radar:
Act on fakes or be left behind, UK warned –  As we reported earlier this week, the UK climbed a place in this year's Global Innovation Index, with Tim Moss, COE of the UKIPO reflecting: "It is wonderful to see the UK receive recognition for its strengths as an innovative place to be. The timing is particularly relevant, as innovation is a fundamental part of driving the economic recovery of the UK and countries across the globe. Intellectual property, as a foundation of innovation, has a major part to play and is more important than ever." However, this week fears were raised that the country is falling behind when it comes to tackling counterfeiting and organised crime. A release issued this week highlights developments in the US (including The Memorandum on Combating Trafficking in Counterfeit and Pirated Goods and introduction of The Integrity, Notification, and Fairness in Online Retail Marketplaces for Consumers (INFORM) Act, which  directs online platforms to authenticate the identity of their third-party sellers of consumer products) and European Union (such as the drafting ot the Digital Services Act which aims is to compel social media and other platforms to remove illegal content or face the threat of sanctions). Turning to the UK, though, Phil Lewis, director general at the Anti-Counterfeiting Group (ACG), stated: "There's a growing call for government accountability and transparency. The UK urgently needs safeguards that will protect businesses and consumers and the only way to shape those is by engaging with all relevant stakeholders. Other countries have done this and that's why they're overtaking the UK… Unlike the US Government which sees integration with all business sectors as paramount, the UK has blocked brands and designers from participating in key programmes and failed to fully acknowledge the growing threat to consumers and business from unsafe  counterfeit goods. For example, the Government's delayed Online Harms Bill, which focuses on the protection, safety and well-being of individual users, has excluded the online sale of dangerous fakes." As a result, Lewis has called to the UK to step up its efforts. (TL)
Consumers want 'current events' referenced in marketing – A new survey from MediaPost has found that 69% of consumers "want brands to reference current events in their advertising", with a further 72% of consumers planning to be "more thoughtful" about the brands they support after the ongoing coronavirus pandemic. What type of current events could that reference? Of course, it could be the pandemic itself – with many current TV adverts explaining how brands can help people overcome the covid-19 crisis, for example. Another ongoing event could be brands addressing the ongoing Black Lives Matter protests – with columnist Kaila Colbin, co-founder of Boma Global, saying that questions will need to be asked to do so. "Does your brand want to stand up in solidarity with the protests? If yes, start by taking a good look at yourself as a brand. Do you have the moral authority to say anything on this topic? Have you earned the right to have your voice heard?" With data being regularly released on diversity at companies, support could actually lead to backlash, as WTR has previously reported on. Alternatively, if a brand feels it can play a role in supporting protests, then there are potentially innovative ways to do it – for example, Ben & Jerry's – which has a long history of social, political and environmental activism – announced this week that it is soon launching a podcast about white supremacy. (TJL)
Kraft Heinz pushes forward with licensing opportunities – Kraft Heinz has teamed up with toy company ZURU to produce miniaturised toy versions of its most famous brands. WTR previously reported on the food and beverage giant's new transformation strategy that included expanding its existing brands into new product lines. Its collaboration with ZURU will see nearly six dozen of its brands, including VELVEETA cheese and MIRACLE WHIP, included in the 5 Surprise Mini Brands Series 2 which is to be launched in mid-September. The 5 Surprise Mini Brands are realistic collectible miniatures of household brands and are a popular toy. "Miniatures, collectibles and surprises… ZURU has captured the magic ingredients and a proven track record when it comes feeding the frenzy for these mini shopping brands," said Chris Urban, vice president of marketing at Kraft Heinz. The food giant's foray into licensing opportunities is a case study in how companies can exploit their brands for further profit. In Kraft Heinz's case it has been a savvy strategy for the business which has struggled with sales over the years. (BD)
US department store chain Lord & Taylor files for bankruptcy – Founded in 1826, one of America's oldest department store chains, Lord & Taylor, is shuttering all 38 stores permanently after filing for bankruptcy in early August. Its Canadian parent Hudson's Bay Co had just sold the retailer to Le Tote a year ago for $100 million, though the company had been struggling for years with the increasing popularity of online shopping and closed its 104-year-old flagship store on New York's Fifth Avenue last January. It joins the other victims of the coronavirus pandemic, namely Muji USA (which announced it was $64 million in debt in July), and fellow apparel sellers such as Brooks Brothers, Neiman Marcus and J.C. Penney. (JN)
CCFN issues White Paper on common names in trade agreements – The Consortium for Common Food Names (CCFN) has issues a white paper that details how the US could further build upon precedents set in the United States-Mexico-Canada Agreement (USMCA) to protect manufacturers' rights to use what the CCFN consider common food names. The confidential analysis was passed on directly to the US Trade Representative (USTR). The white paper was accompanied by a cover letter from CCFN chairman Errico Auricchio which stated: "These advancements are a sturdy foundation on which the US can continue making strides to freer trade for US farmers and businesses. There is still much work to be done on the GI front, as Europe is relentless in using the agricultural chapters of ongoing trade negotiations to secure inequitable advantages.. We believe that it is imperative for US negotiators to meet Europe head on by pushing GI reforms in the agriculture chapters of upcoming trade deals rather than the traditional approach of focusing solely on intellectual property chapters." (JW)
Legal radar:
The Queen 2, trademark foes 0 – Queen Elizabeth II is fast becoming the scourge of trademark applicants, and this week she celebrated another victory. Well, her advisers did. Having intervened in Prince Harry and Meghan Markle's efforts to secure protection for their mooted Sussex Royal brand earlier this year, this week The Daily Record reported that she recently prevailed in a legal battle with Prince Charles's former Scottish butler. As part of his plans to launch a butler and etiquette training, Grant Harrold applied to register THE ROYAL BUTLER as a trademark. The monarch's legal team objected, arguing Harrold was misleading the public into believing he still had a job working for the Royal Household and had their permission to use the name, with the UKIPO concurring. Harrold plans to appeal but, for now, the Queen is proving to be a worthy adversary to those seeking to capitalise on the Royal Family's brand equity. (TL)
A big (Mac) legal bun fight commences – McDonald's has launched legal action in Australia, accusing rival burger chain Hungry Jack's of imitating the Big Mac with its Big Jack offering. The Guardian reports that the filing alleges that Hungry Jack's "deliberately adopted or imitated" the "distinctive appearance or build" of the Big Mac, as well as its ingredients and the advertising tagline "two all-beef patties, special sauce, lettuce, cheese, pickles, onions – on a sesame seed bun. McDonald's argues that Big Jack buyers "would be deceived into thinking, or alternatively would be caused to wonder whether it might not be the case", that the burger they were eating was associated with McDonald's. For its part, a Hungry Jack's spokeswoman told the outlet: "Hungry Jack's has not been served any formal documents from the court and, thus, is unable to provide any comment at this stage." (TL)
Office radar:
(For more of the latest coronavirus-related updates from national IP offices, please read our dedicated article which is being continuously updated)
IP Australia updates classifications – Australia's IP Office has announced an upgrade of its trademark classification search. According to the agency, it provides "an improved user interface which is now consistent with our other trademark tools, making it easier to use for customers". (TJL)
Bilaterals go virtual – This week, Christian Archambeau, executive director of the EUIPO, had a virtual bilateral meeting with Thierry Breton, the European Commissioner for Internal Market. In the meeting, Archambeau presented the EUIPO's scope of activities and initiatives in the context of the recently launched Strategic Plan 2025, and discussed cooperation activities between the European Commission. In terms of outcomes Breton and Archambeau agreed on following up through a regular exchange of opinions, in particular within the context of the Intellectual Property Action Plan that will be drafted by DG GROW following the consultation that took place over the summer. (TL)
On the move:
Desmarais has added a new partner to its New York office – Dr. Yung-Hoon (Sam) Ha has joined Desmarais as a partner. Ha will help expand the firm's inter partes review (IPR) capabilities as well as build out its technology-focused patent litigation practice. He was previously a partner at Wilmer Cutler Pickering Hale and Dorr. (BD)
GrayRobinson announces latest promotion round – GrayRobinson has announced the promotion of 15 attorneys and consultants in Florida and Washington DC offices. As of 1 September 2020 intellectual property lawyers Stephen Anderson and Jennifer Vanover have been elevated to of counsel and senior associate, respectively. (BD)
Steven Anzalone joins FisherBroyles – FisherBroyles has hired intellectual property litigation attorney Steven Anzalone. He is joining the firm's intellectual property and litigation practices. Joel Ferdinand, FisherBroyles's managing partner of litigation, commented on the appointment: "Steve is an experienced litigator and an excellent addition to the firm's already substantial IP practice. He has won patent cases for plaintiffs and defendants where the amount at stake was at least eight figures, and his vast experience with high tech matters since earning his engineering degree from Princeton University in electrical engineering and computer science will greatly benefit our clients in the information and communications technology fields". (BD)
AJ Park's acquisition of Baldwins cleared – The Commerce Commission has granted clearance for AJ Park, a subsidiary of Australian IP legal services giant IPH Limited, to acquire IP boutique Baldwins – the $7.9 million deal had been finalised in June. Chair Anna Rawlings said that the acquisition is not likely to substantially lessen local competition, as "the presence of competing suppliers in the relevant markets, alongside the increasing presence of Australian firms, is likely to constrain AJ Park's ability to profitably raise prices or reduce service quality". This continuing trend of publicly listed IP law firms in Australia and New Zealand is one to watch; WTR previously revealed that the vast majority of such firms' clients think reduction of private ownership is against their interests. (JN)
And finally...
How WTR is connecting trademark leaders this October – WTR recently unveiled the first  participants for WTR Connect, a series of high-level online events taking place across two weeks in October. Experts from companies including Abercrombie & Fitch, Burberry, Novartis, Starbucks, Under Armour and Walmart joining the roster, with Christian Archambeau, executive director at the EUIPO, and David Gooder, trademark commissioner at the USPTO, confirmed to deliver keynotes. The ground-breaking digital concept offers a series of individual interactive digital sessions organised around major themes. Comprised of a series of hubs, each session is designed to facilitate discussion, benchmarking and the sharing of best practice around key topic areas and challenges facing trademark and brand leaders. Each day will start with a keynote address from a major industry figure. This will be followed by live breakout discussions lasting for a maximum of 60 minutes. These will be in a variety of formats including masterclasses, open discussion forums, solution rooms and closed-door, invite-only boardrooms. To find out more and to secure your place at WTR Connect, click here.