Qatar Airways decries VisitQatar.com; Donuts launches anti-phishing tool; INTA to hold free legal clinic – news digest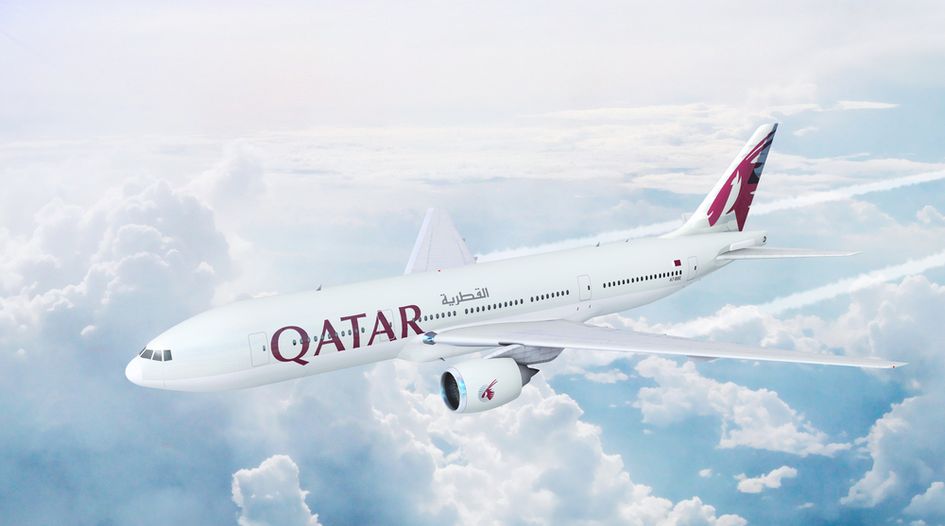 Every Tuesday and Friday, WTR presents a round-up of news, developments and insights from across the trademark sphere. In our latest round-up, we look at brands risking a boycott for poor ad placement, new plans for the Victoria's Secret brand, By Chloe founder taking on private equity firms after a bankruptcy buy-out, and much more. Coverage this time from Victoria Arnold (VA), Bridget Diakun (BD), Tim Lince (TJL) and Trevor Little (TL).
Market radar:
INTA to hold free legal clinic for entrepreneurs and SMEs – INTA has announced that it will hold its first-ever virtual legal clinic on 15 June. Hosted by INTA's Pro Bono Subcommittee of the Brands for a Better Society Committee, the event is designed to function like an in-person legal clinic, with qualified applicants from anywhere in the world able to consult with volunteer trademark attorneys free of charge. The clinic is open to low-income individuals, SMEs and not-for-profit, non-profit or charitable organisations with low operating budgets that meet eligibility requirements and might not otherwise have affordable access to legal assistance. Applications to participate in the clinic are due by 21 May, and potential clients will be pre-screened for eligibility. Through the virtual clinic, attorney volunteers worldwide will answer legal questions, explain the trademark registration process in the relevant country and direct clients to local services that can assist them further. The clinic will focus on trademark clearance and prosecution matters. To facilitate the day, INTA is also encouraging its members to sign up to volunteer for the clinic by 7 June. (TL)
Brands risk boycotting for poor ad placement, study finds – A new study by the Trustworthy Accountability Group (TAG) and Brand Safety Institute (BSI) has found that more than 85% of UK consumers would boycott their favourite brands if they discovered that their products had been advertised next to content on covid-19 conspiracy theories or misinformation. The 2021 TAG/BSI UK Brand Safety Survey also found that most consumers would stop purchasing a favourite brand's products if they were advertised near terrorist recruiting materials (93%), malware (92%), hate speech (89%) or illegal content (89%). The results reveal an elevated focus on brand safety issues, which consumers define broadly to include ad-related piracy and malware, and are considered a shared responsibility across the ad tech ecosystem. With more and more consumers making conscious choices based on political, social or security issues, it has never been more important for brand practitioners to work with marketing, advertisers, online platforms and technology providers to ensure that their brands uphold the ethical standards that the public has come to expect. In a world of cancel culture, PR risk is part of the IP job, and any misjudged ad placements could affect sales figures and damage reputation – even among the most loyal customers. (VA)
Brand radar:
Harley-Davidson to launch stand-alone electric brand – Harley-Davidson will debut the "first LiveWire branded motorcycle" in July, according to Bloomberg. The company, which already uses the LiveWire name for an existing electric bike, is looking to expand on the brand as part of a push towards electrification. Harley said that the new brand will focus on urban bikes, meaning that they will be smaller and lighter than the long-haul cruisers that the US manufacturer is known for. (BD)
Victoria's Secret no longer for sale – L Brands will spin off its Victoria's Secret chain from Bath & Body Works, rather than sell the unit, reports Bloomberg. The lingerie chain had only recently restarted talks with buyers about a potential sale after a deal fell through last year. It was seeking far more money this time around and, according to The New York Times, had received bids of more than $3 billion. However, the company has "turned them down to pursue a spinoff valuing the company at between $5 billion and $7 billion", although the source of this information has not been disclosed. Victoria's Secret is experiencing a strong revival, and the company is betting that it is now in a place to operate as a stand-alone brand. (BD)
DTC shaving company Harry's announces celebrity partnership – Harry's has signed a deal with model Ashley Graham to create and sell a line of body hair removal kits. The direct-to-consumer brand will share the profits from the business with Graham, with the new products due to be sold under the company's Flamingo label for women. Graham will be involved in the entire process from creation to design, as well as marketing elements. The partnership is an example of the shift in how beauty companies engage with celebrities. Celebrities have traditionally been signed on as endorsers or brand ambassadors, but companies are increasingly looking to get them involved in financial and creative aspects. The purpose of this approach is for beauty brands to grab the attention of shoppers who are part of an established audience. (BD)
Legal radar:
Qatar Airways cries VisitQatar.com infringement after failed cybersquatting claim – Qatar Airways is suing the owner of VisitQatar.com for trademark infringement in the latest in a long-running dispute between the domain name owner and the Qatar National Tourism Council, according to Domain Name Wire. The dispute began in November 2019 when the Qatar National Tourism Council  won a complex UDRP cybersquatting case against the owner of VisitQatar.com and US mark VISIT QATAR. The decision was overruled by a US court. However, Qatar Airways – whose CEO is the secretary general of the tourism council – is now suing the domain owner for trademark infringement. The airline claims that VisitQatar.com uses the same image of an oryx that it uses in its logo and "links to third party travel booking services using Qatar Airways' Oryx Marks". Clearly, the turf war is not over. Speaking to WTR, Baraa Kahf, a partner at Knobbe Martens who is representing the Qatar National Tourism Council and Qatar Airways, stated: "The case between Mr Mehdiyev and the Qatar National Tourism Council (NTC) in the District Court for the District of Colorado continues with NTC's trademark infringement claim against Mr Mehdiyev. NTC has asserted that Mr Mehdiyev's use of 'VISIT QATAR' infringes its common law trademark rights in the mark, and NTC is seeking transfer of the domain name as a remedy for his infringement. This is wholly independent from NTC's anti-cybersquatting claim, which was the subject of the court's recent decision. Moreover, the court's decision regarding NTC's anti-cybersquatting claim is not final because it will be subject to appeal, which NTC plans to pursue." (VA)
By Chloe founder takes on private equity firms after bankruptcy buy-out – Celebrity chef and founder of plant-based US restaurant brand By Chloe Chloe Coscarelli has filed a trademark infringement lawsuit against private equity firm Bain Capital and various other investors, which previously bought the By Chloe chain out of bankruptcy for more than $30 million. Coscarelli's complaint, filed at the US District Court for the Southern District of New York, claims that By Chloe's former owner, ESquared Hospitality, "intended to 'milk Chloe's name 'til we can't!'" "They sought to maximize their internal rate of return by exploiting what the company referred to as its 'crown jewel asset' – the trademark featuring Chloe's name," Coscarelli said in court documents. This included taking control of Coscarelli's website and social media accounts, leading to the wrongful assumption that she was still involved in the concept. The suit is the latest in a series of legal challenges that the chef has brought against the chain that bears her name since 2018. (VA)
Office radar:
(For more of the latest coronavirus-related updates from national IP offices, please read our dedicated article which is being continuously updated.)
EUIPO named among Ombudsman Award nominees – The European Ombudsman has published a list of 37 projects that have been nominated for the third edition of the Award for Good Administration, with the EUIPO's CdT Transformation Programme and the Ideas Powered for Business initiative and the SME Fund among those in the running. The first project submitted by the EUIPO focuses on how the office put together a rapid response mechanism to help SMEs recover from the devastating effects of the pandemic – the Ideas Powered for Business initiative helping hundreds of SMEs to access free IP support, including free legal consultation and an effective dispute resolution system. The second project submitted was a joint application. The CdT and the EUIPO joined forces for a two-year cooperation programme, the CdT Transformation Programme, which focused on using AI to respond to the multilingual communication needs of EU institutions and bodies. The European Ombudsman Award for Good Administration is issued every two years and acknowledges good administration at EU level. This year, members of the public are invited to vote for their favourite project, with a digital awards ceremony taking place on 24 June 2021. (TL)
JIPO urges consumers to heed warnings over the dangers of counterfeits – The Jamaica Intellectual Property Office (JIPO) is encouraging citizens to familiarise themselves with the dangers of IP crimes, reports the Jamaica Information Service. Speaking during a webinar on IP enforcement, the office's deputy director/legal counsel, Dr Marcus Goffe, highlighted to consumers that the use of counterfeit products not only robs IP owners of profits but can also pose health risks, adding: "When you engage with counterfeit products, you are oftentimes affecting the sales and business of local producers because many of these counterfeit items are foreign items." This message is a key one for the JIPO, which has highlighted the importance of intellectual property to the country's economy. However, consumers have a key role to play, Goffe concluded: "Effective enforcement comes when citizens are aware of the dangers counterfeit products pose to health, livelihood and economies". (TL)
IPOI warns of misleading invoices – The scourge of fraudulent IP-related invoices continues, with the Intellectual Property Office of Ireland (IPOI) warning of a recent increase in activity. In a recent blog post, the IPOI claims there are "an ever increasing number of promotion companies in operation at the moment", with many "preying on new inventors who are unfamiliar with the process of patenting and protection of intellectual property", which "will try and extract large fees from individuals with false promises of valuable patents and great success in the marketplace". Therefore, an office representative warned: "Should you be approached with such an offer of registration or a request for payment of a fee, please verify the authenticity of the request before acting. You can contact the IPOI, who will be happy to advise on the bona fides or otherwise of any requests." (TJL)
Domain Radar:
Donuts launches anti-phishing 'name spinner' – Domain name registry Donuts has launched a new tool that reportedly blocks phishing attacks. According to Domain Incite, TrueName shows users available domains that are "visually confusingly similar domains – homographs", which it will block if the user registers a Donuts-owned domain. "For example, spinning 'truename.domains' returns results such as 'trʋenɑme.domains' ('xn--trenme-exc57b.domains') and 'trᵫname.domains' ('xn--trname-xk6b.domains'), which could be used in phishing attacks," the article notes. "How many strings get blocked depends largely on what characters are in your name. The letters I and O have a great many visually confusing variants in other non-Latin scripts." The offering could be a handy tool for IP professionals seeking to protect their brands from phishing attacks – especially in high-risk industries such as finance and non-profit. (TJL)
OpSec unveils early warning brand protection system – Online brand and reputation protection company OpSec Security has unveiled its advanced OpSec Early Warning System reporting and OpSec Anti-Fraud Monitoring service, as part of its anti-phishing online fraud protection offering. Aggregating domain registrations, DNS records and SSL certificate creations, the early warning system is designed to provide organisations with actionable security information to protect their brand assets. Stefanie Wood Ellis, senior product manager at OpSec Anti-Fraud Solutions, explains: "The OpSec Early Warning System is an essential component of any brand protection program. Organisations must understand how they are being targeted and why, and the first step is to see how their company identity is being used in the domain registration and email space to ensure communications to their customers are safe and trusted." (TL)
On the move:
Ragen Swan's tech transactions team moves to Shook – Shook, Hardy & Bacon is set to welcome a group of IP attorneys and paralegals from Ragen Swan law firm on 1 June 2021. The team, including partners Amy Ragen and Kevin Swan, currently leads the virtual technology transactions boutique. "We are thrilled to have Amy, Kevin and their team join Shook," said Shook Seattle managing partner Bart Eppenauer. "As a full-service law firm well known for serving companies in the health, science and technology industries, Shook can now take advantage of Ragen Swan's stellar reputation and deep expertise in technology and IP transactions to broaden Shook's portfolio of services to the benefit of our clients. We're delighted to join forces with such a high-caliber group of attorneys and legal professionals." Regan will chair a new technology transactions practice group for Shook. (BD)
Foley & Lardner announces IP group vice chairs – Foley & Lardner has announced that Courtenay Brinckerhoff and TR Yan have been named vice chairs in the IP practice group. Brinckerhoff – a partner in the Washington DC office whose practice focuses on assisting clients with all aspects of obtaining, defending, licensing and enforcing patents – will serve as IP department vice chair of attorney development and evaluation. Yan – also a partner in the Washington DC office, who focuses on patent prosecution and counselling, due diligence investigation, portfolio management, enforcement and licensing –  will serve as chemical, biotech and pharmaceutical practice group vice chair. (TL)
And finally...
WTR launches major new Special Report series – Whether they are specific individuals or particular jurisdictions, the rise to prominence of mass filers over the past few years has had a significant impact on the trademark landscape. For the first of our new quarterly Special Reports, WTR has taken a deep dive into the data behind the trend, charting the rise of mass filers, analysing their activity, investigating the real-world effect that they are having and, crucially, exploring how rights holders and registries can mitigate their impact on brand development and protection efforts. The report is the first of a new series of quarterly offerings, which will deliver an in-depth exploration of a key theme or topic, with practical takeaways and unique insights. The full report is available exclusively to WTR subscribers here, and in the WTR Report Centre.