"Purely political act": Amazon hits out as platforms join Taobao on USTR notorious markets list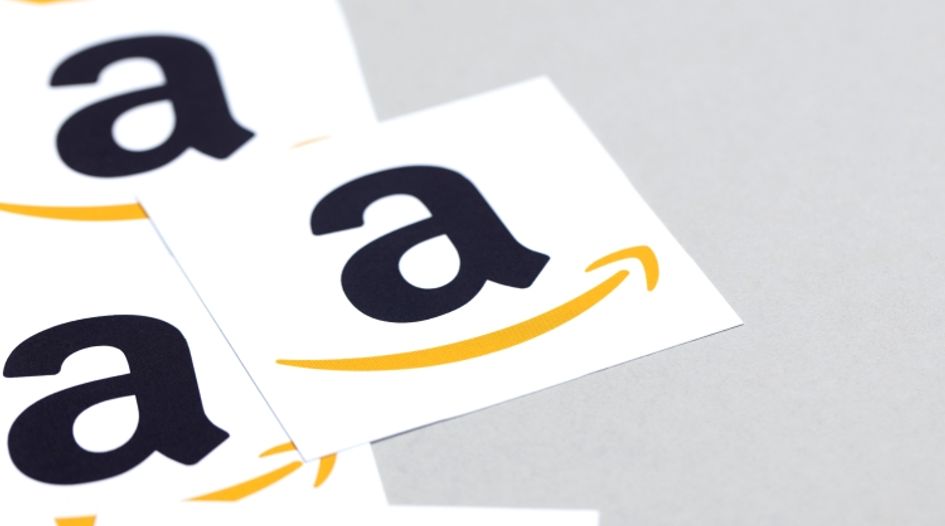 The Office of the US Trade Representative releases latest Notorious Markets report
Five international Amazon platforms added following reports from rights holders
In response, Amazon hits back, calling for increased law enforcement funding
The Office of the US Trade Representative (USTR) has released the latest edition of its annual list of notorious markets, with five Amazon platforms being added alongside Alibaba's Taobao marketplace. Within hours of the report being released, Amazon hit back at the findings, describing it as advancing a "personal vendetta" of the Trump administration.
Since 2006, the USTR has sought to identify the physical and online marketplaces that reportedly engage in and facilitate a significant amount of trademark counterfeiting and copyright piracy. The latest edition highlights 38 online markets (five more than last year) and 34 physical markets (nine more than last year) of concern, with most of those identified following an intense period of lobbying from associations and brand owners, as well as e-commerce sites seeking to be excluded from the list. For example, Tencent sent a lengthy rebuttal to the USTR over criticism of anti-counterfeiting efforts on its WeChat platform (which we reported on late last year) – a defence which appears to have been successful as WeChat is not included on this year's list.
As in previous years, Alibaba has sought to have its own platform removed, but Taobao remains on the list. "Taobao remains one of the largest sources of counterfeit sales in China," the report notes, adding that complaints include the number of counterfeits currently for sale on the platform and the lack of transparency regarding filters. Nonetheless, Alibaba was commended for "improved response times and policies" recently implemented.
In response, Alibaba supplied the following statement to WTR today: "Alibaba Group's ongoing efforts to protect consumers and rights holders across its platforms have made it a recognized global leader in IPR protection. Alibaba Group calls for greater partnership among all stakeholders and will continue to expand and enhance its robust enforcement programs, engage in meaningful dialogue, and promote advanced collaboration."
Other online mainstays include Pinduoduo, DHGate and Shopee, the latter of which the USTR criticised for its lack of urgency during the notice and takedown process – with removals of infringing products taking up to two weeks, and no process to remove (or penalise) sellers of fake goods. Added to this year's list is one of India's largest e-commerce platforms, Snapdeal – with the July 2019 arrest of the company's founders for the sale of counterfeit goods the catalyst to its addition.
A particularly interesting newcomer is Propeller Ads, one of the world's largest online advertising networks. The USTR acknowledges that Propeller Ads does not directly sell illegal goods, but that it allows providers of illicit goods to display ads (on websites, pop-up windows and mobile push notifications) for counterfeit goods, and has been linked to the distribution of malware through online ads. The addition of a platform like Propeller Ads suggests that the promoters of fake goods will also be highlighted in reports, demonstrating that awareness is a key part of the counterfeit journey. It could prove to be a warning for Facebook and its image platform Instagram, which is often criticised by brand owners for allowing counterfeit goods to be advertised.
However, it is the inclusion of Amazon sites that will dominate the headlines. In one of the lengthiest descriptions in the report, the USTR criticised various aspects of Amazon's Canadian, French, German, Indian and UK platforms. Specific issues raised include misleading seller information being displayed by Amazon, and a "lengthy and burdensome" counterfeit removal process ("even for rights holders that enroll in Amazon's brand protection programs"). A number of recommendations were suggested, including the need for Amazon to collect "sufficient information" from sellers to prevent repeat infringers from creating multiple storefronts on the platforms.
Within hours of the report being released, the company reacted angrily to the news, with a statement supplied to WTR arguing: "We strongly disagree with the characterisation of Amazon in this USTR report. This purely political act is another example of the Administration using the US government to advance a personal vendetta against Amazon."
The schism between Amazon and President Trump's administration has been well chronicled and today's release comes as the US government shines a spotlight on the e-commerce industry more generally. Last year the US president issued a 'Memorandum on Combating Trafficking in Counterfeit and Pirated Goods' in a bid to get to grips with the scale and impact of counterfeiting and piracy, a document that was characterised as a "shot across the bow" of online marketplaces. In March came the introduction of the SHOP SAFE Act of 2020, which was sponsored by a bipartisan Congressional group and lays out a selection of best practices that e-commerce platforms will have to keep to in order to avoid liability for contributory infringement over the sale of counterfeits.
However, considering today's report, the Amazon spokesperson pointed to the proactive measures that the company has introduced to combat counterfeits on its platforms: "Amazon makes significant investments in proactive technologies and processes to detect and stop bad actors and potentially counterfeit products from being sold in our stores. In 2019 alone, we invested over $500 million and have more than 8,000 employees protecting our store from fraud and abuse. We also stopped over 2.5 million suspected bad actors from opening Amazon selling accounts before they published a single listing for sale, blocking more than six billion suspected bad listings before they were published to our stores. We have developed industry-leading programs like Project Zero, Transparency, and Brand Registry for brands to partner with us and together, drive counterfeits to zero. More than 99.9% of pages viewed by customers on Amazon have never had a report of counterfeit, and this is a testament to our continued innovation, collaboration, and commitment to fighting counterfeit."
The spokesperson concluded by pushing the onus back on the government to do more: "We work closely with law enforcement agencies and are reporting all confirmed counterfeiters to help them build stronger criminal cases. We are an active, engaged stakeholder in the fight against counterfeit, and we call on lawmakers to increase funding and resources for law enforcement agencies so we can hold the real criminals accountable - the current ramifications for tricking consumers are too weak."
It remains to be seen whether such resourcing will follow this request or whether the administration will instead choose to double down on the pressure that it exerts on e-commerce platforms. Today's announcement from the USTR notes that it "will continue to address the issue of counterfeit and pirated goods with our trading partners and is considering seeking more information regarding e-commerce platforms, including those based in the United States, in future reports". To date the annual report has focused on non-US platforms.
Should the US administration choose to also target platforms operating on its own shores, it would be a significant development in the e-commerce brand protection landscape.