Project Zero extended to Europe as Amazon steps up anti-counterfeiting activities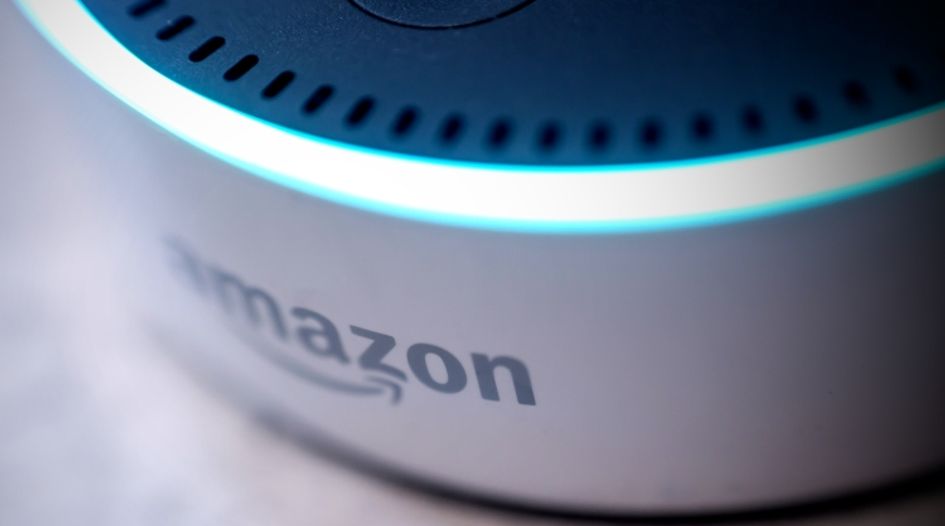 Amazon extends Project Zero programme to five European countries
Automated protections in US have stopped more than 65 million suspicious listings
Company has stepped up its anti-counterfeiting activities following risk assessment
Amazon has announced the extension of its Project Zero programme to Europe, the latest in a series of moves designed to combat counterfeits on its platforms. The announcement is the latest in a series of moves aimed at addressing the availability of fakes, the company having previously identified the actions of those selling counterfeit and pirated goods as a risk to its business.
In March, we reported on the unveiling of the Project Zero programme in the US, which the company claims "combines Amazon's advanced technology, machine learning, and innovation with the sophisticated knowledge that brands have of their own intellectual property" in a bid to "drive counterfeits to zero". The tech giant announced that, effective today (5 August) its European stores in France, Germany, Italy, Spain and the UK have access to the programme, "empowering even more brands to partner with us to drive counterfeits to zero in more places around the world".
As we reported previously, Project Zero has three dimensions. The first focuses on automated protections to use machine learning technology to scan its stores and remove suspected counterfeits. The second tool is a "self-service" aid which allows brands to remove counterfeit listings themselves. The final component is a product serialisation service designed to allow Amazon to individually scan and confirm the authenticity of products that are purchased in its stores.
In an official blog post, Amazon's Dharmesh M Mehta revealed some of the results of the scheme to date, based on the experience of its 3,000+ brand members. Specifically:
Since launch, Project Zero's automated protections have stopped more than 65 million suspicious listings – all before a customer saw them;
For every single suspected counterfeit that a brand removes from its store, Amazon proactively blocked or removed more than 500 suspected "bad" listings;
Of those brands using the product serialisation option, not one has had to use the self-service counterfeit removal tool for their serialized products because, in the words of Amazon, "the combination of automated protections and serialization has helped drive counterfeits to zero".
Mehta writes: "The initial results from Project Zero have been promising and we will keep improving – we will continue to refine our technology, expand to more countries, and will continue to work with brands to drive counterfeits to zero."
For now, as with the US launch, Project Zero is currently being rolled out on an invitation-only basis (with a waiting list in operation). WTR understands that more than 15 brands helped Amazon test Project Zero in Europe. No date is available for when this will be opened up but the plan is to make it available to all brands that meet a set of eligibility criteria.
The expansion of Project Zero follows last month's announcement that Amazon's Transparency system, system allows brands to apply a unique code to every product unit they manufacture, (allowing customers, brands, Amazon, and other participants in the supply chain to authenticate every unit of a product), was being made available in France, Germany, Italy, Spain, UK, India, and Canada.
The extension of Project Zero is a positive for brands battling counterfeits and it is notable that – as well as rolling out more and more anti-counterfeiting tools – Amazon is increasingly talking about its efforts. There are a number of reasons for this.
The company is clearly keen to be seen as a positive actor, doing all it can to combat the sale of illicit goods – having been the focus of previous negative media coverage due to the availability of counterfeits on its platforms. The message coming from the organisation is that its actions are motivated by acting in the best interest of its customers.
In part, though, this is (to take the cynical view) also a bid to protect its business. While it benefits financially from the sale of all goods on its platform, legitimate brands (both big and small) are a key financial contributor. To maintain trust it has to be seen to be taking steps to combat counterfeiting.
Its sheer success also requires increased focus on the dangers that counterfeits pose. Two weeks ago Amazon revealed that its second quarter sales were up 20% to over $63 billion. Amazon is getting more and more successful – and that means it will come under more and more scrutiny.
In its 2018 Annual Report, filed in February, in what appears a first, the company identified possible liability for the unlawful activities of sellers as a risk, expanding: "Under our seller programs, we may be unable to prevent sellers from collecting payments, fraudulently or otherwise, when buyers never receive the products they ordered or when the products received are materially different from the sellers' descriptions. We also may be unable to prevent sellers in our stores or through other stores from selling unlawful, counterfeit, pirated, or stolen goods, selling goods in an unlawful or unethical manner, violating the proprietary rights of others, or otherwise violating our policies. Under our A2Z Guarantee, we reimburse buyers for payments up to certain limits in these situations, and as our third-party seller sales grow, the cost of this program will increase and could negatively affect our operating results. In addition, to the extent any of this occurs, it could harm our business or damage our reputation and we could face civil or criminal liability for unlawful activities by our sellers."
In sum, fighting fakes is good for financial risk management, good for future revenues, good politically and good for reputation. Whatever the ultimate motivation, if it results in tools that will meaningfully help brand owners combat fakes, the result will be a 'win win' scenario for the tech giant and rights holders.
Fighting infringement on ecommerce sites is just one of the issues to be explored at the forthcoming Brand Protection Online in London on 14 October. The event is a unique forum for brand professionals to discuss solutions to the challenges that arise when protecting trademarks online and share insight on how to prioritise enforcement efforts. For more details, click here.