Plain packaging in Belgium, luxury brands on WeChat, and Nando's defeathers lookalike: news digest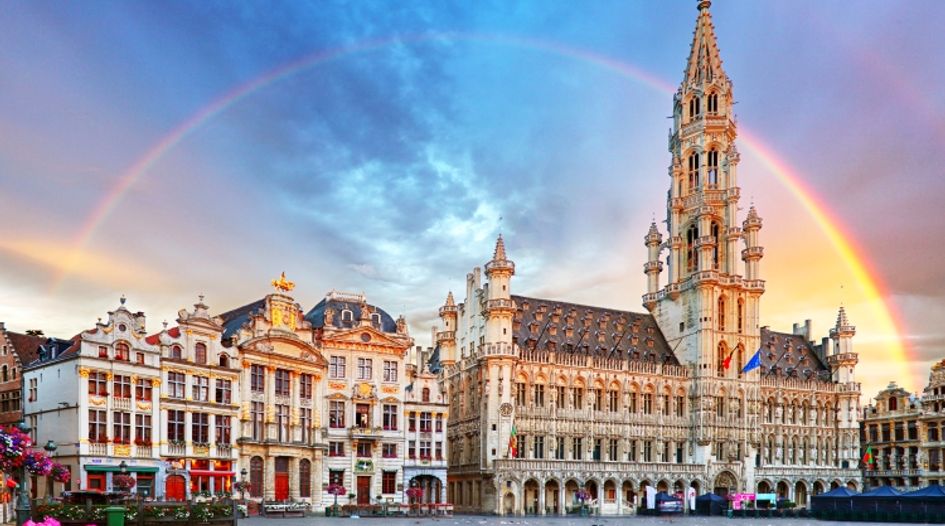 Every Tuesday and Friday, WTR presents a round-up of news, developments and insights from across the trademark sphere. In our latest edition, we look at a major anti-counterfeiting operation from Interpol, Facebook facing challenges over its new cryptocurrency brand, Egypt updating its new anti-fakes legislation, the Sint Maarten IP office launching an educational campaign, and much more. Coverage this time from Trevor Little (TL), Bridget Diakun (BD), Jonathan Walfisz (JW)  and Tim Lince (TJL).
Market radar:
Facebook facing trademark challenges over cryptocurrency – Last week, Facebook announced plans to launch a cryptocurrency. Specifically, the social network giant announced 'Calibra', a newly-formed subsidiary with the goal to provide cutting edge financial services. The first product Calibra will introduce is a digital wallet for Libra, a new global currency from Facebook powered by blockchain technology. While questions have been raised about Facebook's credibility to launch a cryptocurrency, others have arisen over the branding of this project. For example, Reclaimthenet made the claim that Calibra's logo has "ripped off" another logo from a bank called Current. On the face of it, the logos appear similar, but time will tell whether this expands into a full-blown legal dispute. On top of that, one outlet has reported that technology company LG owns a registered trademark related to 'Libra' in South Korea, and that was part of the reason that Facebook's application for LIBRA was rejected by the Korean IP Office earlier this year. That's not all. TheNextWeb has also reported on a cybersquatter attempting to "take advantage of the interest and trying to con people with a fake Libra token pre-sale". Interestingly, the fake website is located at 'Calìbra.com', which looks nearly identical to the official website at 'Calibra.com'. However, as the article notes, "the fake website is exploiting a strategy that uses unicode characters that look similar to regular characters, to trick people into thinking the URL is correct". It's a reminder of the canny tactics that scammers will use, and how brand protection specialists always need to be one step ahead. (TJL)
Interpol swoops on food and drink fakes – Interpol has seized more than $117 million worth of potentially dangerous fake food and drink in the latest Operation Opson, which also saw 672 individuals arrested worldwide. In total, more than 18.7 million items were recovered in shops, markets and during transport checks during Operation Opson VIII, coordinated by Interpol and Europol. Police, customs, national food regulatory authorities and private sector partners in 78 countries took part in the five-month operation which ran from December 2018 through April 2019. Interpol's director of organized and emerging crime, Paul Stanfield, commented: "Counterfeit and substandard food and beverages can be found on the shelves in shops around the world, and their increasing sale online is exacerbating the threat that food crime poses to the public. Operation Opson VIII saw a substantial amount of counterfeit food and drink taken out of circulation, but there is much more that can be done. Interpol [therefore] calls for further efforts and better coordination at the national, regional and international levels in order to stem this tide which endangers the health of consumers worldwide." (BD)
Luxury brands embracing China's WeChat – In the past luxury brands have erred on the side of caution when it comes to embracing e-commerce channels. However, it now appears that a number of high-end retailers are accepting China's preference for digital channels and are setting up shop on WeChat. Louis Vuitton, Cartier, and Bulgari are just some of the big names which are now selling and marketing to consumers through the messaging app. In 2018 36% of fashion luxury brands surveyed reported having at least one WeChat store. According to new research by Gartner L2 this number is now at 60%. Flexibility is critical in both gaining and retaining market share. While luxury brands have long been resistant to changing their business models, it appears the pay-off for this switch has become too big to ignore. (BD)
Facebook selects Kilpatrick Townsend for diversity award – Kilpatrick Townsend & Stockton has been selected by client Facebook as the inaugural honoree of its Law Firm Diversity Champion Award. To arrive at the winner, Facebook gathered diversity data from 40 of its largest spend law firms and then developing a scoring system to rank those firms. The foundation of Facebook's scoring system was each firm's level of compliance with Facebook's Billing Guidelines requirement to both staff its matters with women and minority lawyers, as well as give those lawyers meaningful leadership opportunities (the company requires that all outside counsel law firms serving the organization must staff their matters with at least 33% women and diverse attorneys). The firm was recognized at a reception hosted at Facebook Headquarters in Menlo Park, with three joint initiatives subsequently unveiled. Going forward, Facebook and Kilpatrick will collaborate to both boost the pipeline of diverse lawyers through a legal scholars program, summer associate program and leadership connections program. (TL)
GSK relies on major brands to drive expansion in India – GSK has adopted a new strategy to accelerate its growth in India.The company has identified major areas to focus on, such as dermatology and vaccine segments, and will focus on its priority brands to help drive expansion.The company is expecting to launch new products in the next 15 months, having successfully introduced Infanrix Hexa and Nucala in the respiratory segment this year. GSK Pharma's strong Q3 performance reflects the positive impact of its brand-focused strategy. (BD)
Egypt updates new anti-counterfeit legislation – The Industry Committee of the House of Representatives in Egypt are incorporating new legislation that will target the proliferation of fake and counterfeit goods being imported and exported. As reported by the Egypt Independent, counterfeits of international brands such as Nike and Adidas are sold in markets imported from Turkey. Another issue noted by the committee chairman, MP Mohamed Farag, was factories in the Beheira governorate collecting used packaging to refill with counterfeit goods and export to Libya. The new law will include deterrent punishment for IP infringers and counterfeiters. (JW)
Legal radar:
Plain packaging heads to Belgium – Over on Lexology, NautaDutilh's Florence Verhoestraete and Tanguy de Haan have published a piece focused on Belgium's imminent plain packaging regime, due to be implemented on 1 January 2020. They note that the measures form part of the Ministry of Health's anti-tobacco plan and are intended to render the textual and visual warnings affixed to tobacco-based products more effective – adding: "The royal decree will enter into force on 1 January 2020 and provides that the packaging of all tobacco products must have a standard colour, Pantone 448 C, a drab dark brown considered to be the ugliest colour in the world. The brand name, for its part, is demoted to a mere trade name and may not appear more than once on the packaging." All packaging that does not meet the requirements of the royal decree must be removed from circulation by 1 January 2020, with the exception of items held in stock by retailers (which they can continue to sell until 31 December 2020). (TL)
Infringing chickens come home to roost: Nando's wins against lookalike restaurant – UK restaurant brand Nando's turned up the heat against a Maltese restaurant using the mark NAAN DOZ. The decision from the First Hall of the Civil Court ordered that the outlet pay €10,000 in damages. The infringers had reproduced multiple elements of Nando's brand with the use of 'Naan Doz Piri Piri' and the 'Periometer'. The case opens the eyes of other lookalike shops in Malta also seeking to benefit from the chicken restaurant's goodwill. (JW)
JetBlue sues Walmart – JetBlue Airways Corp has filed a complaint in Manhattan against Walmart over its text-based personal shopping service, JetBlack. JetBlue warns of "significant customer confusion" as a result of the name. The airline also claims Walmart intend to use the 'Jet' suffix for other colours such as gold and silver. (JW)
When is a hashtag a trademark infringement? – There was an interesting case discussed on Lexology. Align Technology Inc, which produces the transluscent teeth straightener INVISALIGN, sued Strauss Diamond Instruments for trademark infringement. Strauss makes the MagicSleeve, an accessory for Align's teeth scanner, iTERO ELEMENT. The dispute started over a social media advert by Strauss containing the hashtags: #itero, #iteroscanner, #iteroelement, and #invisalign. The court ruled that Strauss had infringed upon Align's hashtags. Strauss's argument that their use was allowed under nominative fair use was not accepted on the grounds that Strauss's use of the marks was more than reasonably necessary. Nevertheless, the case shows that hashtags can be considered by the courts to be representative of trademarks with or without the hashtag involved. #WTR (JW)
Office radar:
Sint Maarten IP office launches education campaign – The Bureau for Intellectual Property of Sint Maarten (BIP SXM) has announced it is partnering with the International Trademark Association (INTA) to raise awareness of intellectual property across the Caribbean island. The initiative is part of INTA's Unreal Campaign, with the registry's director giving a presentation to school students. The presentation touched on subjects including counterfeit products and how IP affects the social-economic influence of the country. (TJL)
Domain radar:
France keeps France.com in the US, but will it have sovereign immunity? – A United States court has helped keep the domain name France.com from tour company operator Jean-Noël Frydman, reports Domain Name Wire. Having originally registered the domain in 1994, Frydman had been involved in a long legal battle after the French government intervened. In 2016, the Tribunal de Grand Instance de Paris ordered that the domain name be transferred to the French government. Frydman sued in the US District Court in the Eastern District of Virginia. France filed a motion to dismiss on grounds of sovereign immunity, arguing that the plaintiff was seeking to re-litigate a judgement rendered by a competent foreign court, and arguing that the case lacked a statement on a cause of action. The judge granted the motion to dismiss on the final ground. However, the judge said the issue of sovereign immunity will be raised after the discovery process is concluded. France has appealed the decision. (JW)
On the move:
Beven joins Holding Redlich – Australian law firm Holding Redlich has announced the appointment of Blair Beven to its technology, media and communications practice. Based in Sydney, Beven will focus on IP including trademarks and brand protection. Commenting on the move, Bevan said: "I have been impressed by the firm's dedication, resolve and commitment to its clients and its deep culture of respect and collaboration. Having a strong intellectual property-focused culture fosters new ideas and innovation. I enjoy turning ideas into assets for companies and individuals and I take immense pride in knowing that I have protected some of the world's most iconic brands. I look forward to continuing this at Holding Redlich." (TJL)
And finally…
Get the inside track on brand protection online –  WTR is pleased to announce that, following a sold-out debut in Chicago, its Brand Protection Online event is heading to London on 14 October. A unique forum for brand professionals to discuss solutions to the challenges that arise when protecting trademarks online and share insight on how to prioritise enforcement efforts, the event programme will cover:
Developing a state-of-the-art online brand protection strategy
 Fighting infringement on e-commerce sites
Brand protection strategies for social networks and apps
Managing the changing domain name landscape
Data privacy and GDPR: working within the rules
Delegate places at the event cost £495 (excluding VAT) but – until 6 September – a saving of £100 is available when using the following code: BPO100. To register for Brand Protection Online Europe, click here.