Philip Morris anti-fraud campaign; Super Mario at 35; TikTok negotiations; and much more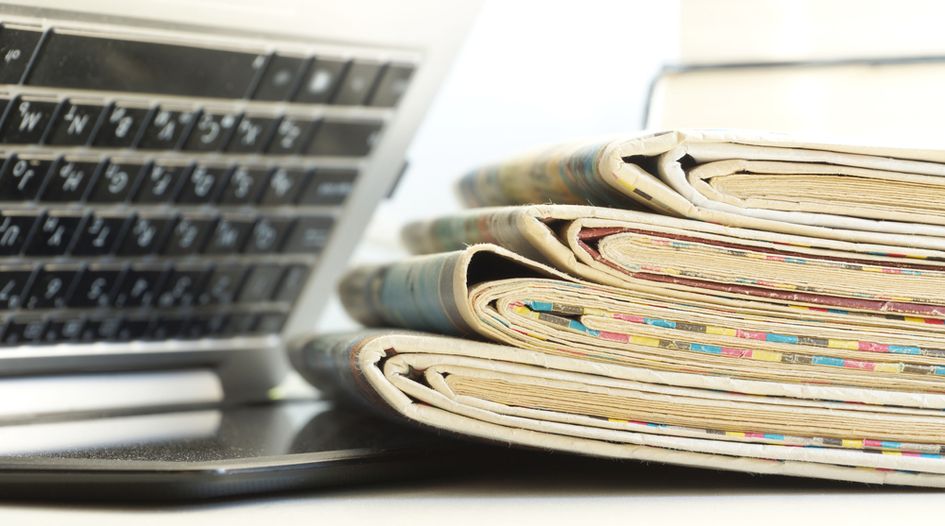 Everything we covered on WTR over the past seven days – and all you need to know from the world of trademarks to set yourself up for the start of another busy week.
The nominations window for the WTR Industry Awards 2021 and next edition of WTR 300: The World's Leading Corporate Trademark Professionals is currently open. Click here to access our short survey form and ensure that your peers and colleagues receive the recognition that they deserve.
Monday 21 September
WTR crunched the numbers at the leading Asia-Pacific trademark offices to reveal the extent of China's emergence as a regional superpower, with Alibaba leading the way among both agent and corporate filers at its home registry. Read more
In the latest in our series on IP innovation, the Russia Patent and Trademark Office highlighted the innovative tools and services that it is launching as part of the Russian Digital Economy Programme. Read more
As Nintendo's famous mascot Mario celebrated its 35th anniversary, WTR looked at what brands can learn from the moustachioed hero. Read more
Tuesday 22 September
In our Tuesday round-up, we examined Dr Dre's trademark divorce battle, a UK drinks firm being sued by Sazerac Brands, a shipment of high-end designer items seized in Louisville, an AI-based start-up launching a new online brand protection offering, and much more. Read more
WTR spoke to a range of market experts to uncover the key qualities that they look for in their Chinese trademark counsel – and why international practices may need to adapt if they are to remain competitive. Read more
As news broke that ByteDance has agreed to form TikTok Global with Oracle and Walmart, we asked whether this "'gun to the chest' negotiation" under the Trump administration will change the way that Chinese brands see the United States. Read more
Wednesday 23 September
WTR's autumn issue went live this week – in a bumper edition, we offer money-saving tips for IP counsel, reveal the top law firm and corporate filers in key jurisdictions across Asia, analyse the findings of our survey on non-legal trademark services, and much more. Read more
We spoke to Philip Morris International's director of illicit trade prevention and one of the company's brand partners to get the inside track on its covid-19 anti-fraud campaign and what has been learnt about the way that criminal networks have adapted their tactics to take advantage of the pandemic. Read more
In a guest analysis, Cyril Abrol, partner at Remfry & Sagar, reviewed the escalating debate over privacy and data security in India, outlining everything you need to know about the new Personal Data Protection Bill. Read more
Thursday 24 September
The WTR Brand Elite tracker found that computing and software companies have been driving positive growth in recent weeks, as companies that invest in their brands registered their sixth month of stock value growth. Read more
A new video from the EUIPO director, extended deadlines at the Argentina IP office, mandatory face masks at the Slovenian Intellectual Property Office and online IP Academy seminars in Austria were the latest covid-19 measures introduced at IP offices this week. Read more
WTR sat down with Tish Berard, senior counsel, trademarks at Velcro, to discuss how the company has defended its name from the threat of genericism and what she does to educate the public on the importance of brands. Read more
Friday 25 September
Friday's news round-up saw Brazil's new data privacy bill taking effect, the USPTO warning of a $12.3 million drop in fee collections, Volkswagen mulling a sale of the Bugatti brand, British Brands Group launching a Brexit preparedness programme, and much more. Read more
Our exclusive data analysis of international trademark filing trends explored how the covid-19 pandemic has impacted application levels. Read more
After a drastic drop earlier this year, trademark application levels at the USPTO have largely recovered, driven by a surge in filings from Chinese applicants. We analysed the latest data and asked market experts whether this trend is likely to continue. Read more
Saturday 26 September
We presented a selection of articles focused on the creative enforcement and education efforts of various brands over the years, with insiders from Jack Daniel's, Netflix, TGI Fridays and Velcro reflecting on their approach. Read more
Book your place at WTR Connect today.