Panda Express lawsuit threat, BTS dispute resolved, and Philippines and Laos registry cooperation: news digest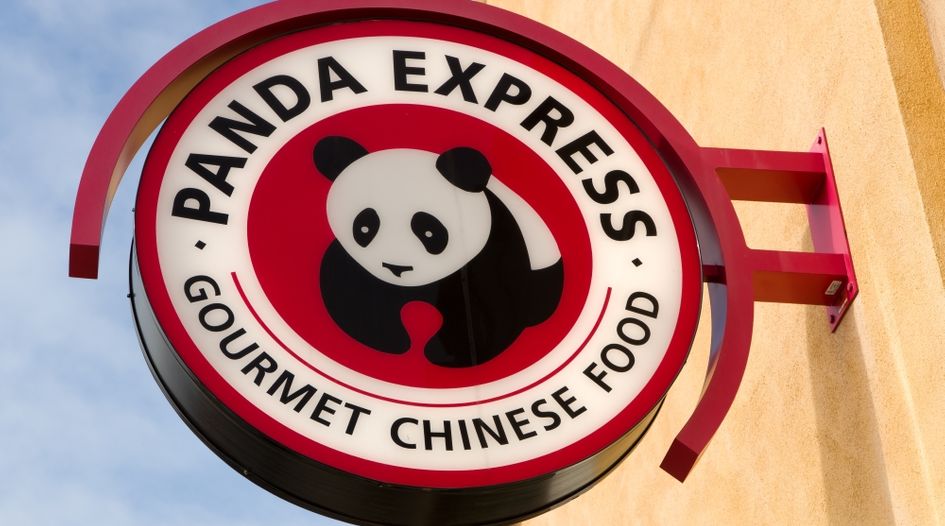 Every Tuesday and Friday, WTR presents a round-up of news, developments and insights from across the trademark sphere. In our latest edition, we look at the worst year on record for British retail, the registration opening for INTA's 2020 Annual Meeting, the Norway IPO warning of dodgy invoices, Romania implementing an upgrade to its design e-filing system, and much more. Coverage this time from Trevor Little (TL), Bridget Diakun (BD), Jonathan Walfisz (JW) and Tim Lince (TJL).
Market radar:
Shinsegae Corp bows out of BTS trademark dispute – Along-running trademark dispute between Shinsegae Corporation, a popular department store company, and BigHit Entertainment, a South Korean entertainment firm, has reportedly come to an end. The two were embroiled in a trademark conflict over the acronym BTS, which is the name of a popular seven-member K-pop music band. However, Shinsegae sought trademark rights in 2017 (in clothing goods and services) for BTS, claiming it stood for a clothing brand called 'BOON THE SHOP'. A number of disputes followed (including the Korean Patent Office refusing Shinsegae's trademark application and a subsequent request for an appeal). However, as backlash from K-pop fans grew, the department store giant announced it would drop out of the dispute. "Shinsegae Department Store surrenders all trademark rights related to BTS," the company said in a statement. "Shinsegae encourages the activities of BTS, which represents hallyu culture." (TJL)
Worst year on record for British retail – Dismal figures for the British high street have seen retail sales fall for the first time in 24 years, reports The Guardian. A KPMG study revealed that total sales dropped by 0.1% in 2019. A notable factor in the decline was a 0.9% fall in sales across November and December, influenced by online sales rising by 2.6% in the same period. The Christmas period wasn't as drastic on the US, with the FT reporting a 3.4% rise this year – a reduction from the 5.1% rise recorded in 2018. As the UK, like many other countries, a move away from retail is part of a growing trend towards online shopping. Brand owners will be well aware that this is one thorn that continues to grow in the side of anti-counterfeiting experts. The study also highlighted the thousands of physical shops that have closed with Karen Millen, Coast and Forever 21 all shutting up shop on the high street. (JW)
Registration opens for INTA's 2020 Annual Meeting – For anyone still unaware, the INTA opened registrations for it's 142nd Annual Meeting on January 8. This year's event will take place at the Sands Expo and Convention Centre in Singapore from 25-29 April. It's the first time INTA has hosted its annual meeting in Southeast Asia and the second time in Asia after Hong Kong in 2014. Last year's event in Boston was covered extensively by WTR, and this year will be no different. (JW)
Streetwear brands are appropriating luxury brands – New fashion brand Chinatown Market is starting to make a name for itself with clothes emblazoned with other brands' labels. From the logos of MCM, Nike and Prada, Chinatown Market's creations have seemingly managed to evade any legal attention as yet, reports The National. Some brands are even welcoming the artistic take on their labels. Chinatown Market now frequently collaborates with brands such as Crocs, Converse, Cole Haan and Asos. As it grows in popularity, it will be interesting to see whether the stance of rights owners changes. (JW)
Xiaomi files for trademark in India – Chinese tech company Xiaomi has filed a trademark for its laptop brand 'RedmiBook' in India. This likely marks the company's entrance to the Indian market with its laptop range, adding to the already available range of technology outside of China. (JW)
Legal radar:
Panda Express accuses Panda Libre of trademark infringement – Fast food chain Panda Express has issued Panda Libre, a Mexican-Asian fusion restaurant in Arizona, with a cease-and-desist letter for trademark infringement. The letter was sent in August within Panda Libre's first year open. However, the owner claims the name is inspired by Panda Café, a restaurant opened by his parents in 1983 – the same year Panda Express started business. Panda Express registered PANDA for Chinese restaurants in 2001. It wasn't until 31 May 2019 that it registered PANDA for all restaurant services, 24 days after Panda Libre had registered its own mark. Despite the threat of a federal lawsuit, Panda Libre posted about the dispute on 2 January to widespread support, highlighting how the court of public opinion can be as important a battleground as the legal venues. (JW)
Tech company refused trademark for their own DNA sequencer – Biotech company Omniome Inc has been refused a trademark at the USPTO for not being distinctive enough, reports Bloomberg Law. The mark SEQUENCING BY BINDING, was deemed too descriptive to register given that it was descriptive of the DNA sequencing technique the company had invented which relied upon both sequencing and binding. (JW)
Office radar:
Romania implements designs system upgrade – The Romanian IP Office (OSIM) has implemented an upgrade to its e-filing system for designs. According to the EUIPO, the move will help users file design applications "in a simple and efficient way", including the crucial ability to submit design views in a digital format rather than paper. (TJL)
Norway IPO warns of dodgy invoices – The Norwegian IP Office (NIPO) has become the latest national registry to warn of misleading invoices targeting trademark applicants. "[We] would like to emphasise that such invoices have no connection with us, nor do they have any value as payment for industrial property rights in Norway, or anywhere else," the registry states. The post also presents a long list of the scam entities known for sending misleading invoices. (TJL)
Philippines and Laos agree IP cooperation – The national IP offices of the Philippines and Laos have signed a memorandum of cooperation "in a bid to boost bilateral collaboration on improving each other's intellectual property systems". According to the director general of the Philippines registry, Josephine R Santiago, the move will prove beneficial to both parties – especially when it comes to digital tools. "Capacity building activities will encompass search and examination procedures for IP application and IP education and awareness-raising, particularly for micro, small and medium enterprises," he explained. (TJL)
On the move:
Crowell & Moring announces new year promotions – Crowell & Moring has elevated eight lawyers to partnership as of 1 January 2020, as well as promoting seven attorneys to senior counsel and 26 associates to of counsel. Newly elected partner Vincent Galluzzo is a member of the firm's IP practice. He is an experienced patent and trade secret litigator and also handles licensing matters. Galluzzo is based in the firm's Washington office. San Francisco-based partner Kristin Madigan practices within the litigation and privacy and cybersecurity groups. She specialises in complex litigation, particularly within technology, handling IP, trade secret, and other matters. (BD)
Neal Gerber Eisenberg elevates Tanvi B Patel to partnership – Tanvi B Patel, previously an associate at Neal Gerber Eisenberg, has been promoted to partner within the IP group. Patel is a registered patent attorney who handles a variety of IP matters including patent and trademark and patent prosecution. (BD)
Ballard Spahr snags IP team from King & Spalding – Patent attorneys Kenneth H Sonnenfeld and Margaret Bolce Brivanlou, and technical specialist Maria Kleppe and attorney Kristine Waddell, have joined Ballard Spahr's New York office from King & Spalding. All were members of the IP practice and specialise in life sciences. Sonnenfeld and Brivanlou handle the full range of patent matters, including litigation, prosecution and due diligence. Both focus their practice on life science patent law, particularly in small molecule and biologic therapeutics. (BD)
Norton Rose Fulbright announces firm-wide elevations – Norton Rose Fulbright has announced the promotion of 53 lawyers worldwide, four of which practice within the intellectual property practice group. Of those elevated to partnership are Helen Macpherson, Catherine Daigle, Carole Dip, and Stephanie DeBrow. Macpherson and DeBrow are based in Australia and the United States, respectively. Daigle and Diop are both partners within the firms Montreal office in Canada. (BD)
Alex Yap rejoins Morrison & Foerster – Former PTAB judge Alex Yap has returned to his former firm Morrison & Foerster as a partner. Yap worked at the USPTO as an administrative patent judge for nearly four years and previously practiced at Morrison & Foerster for 11 years. He focuses on IP litigation and PTAB litigation matters and will work out of the Los Angeles office. (BD)
Davis & Gilbert announces 2020 promotions – Two of Davis & Gilbert's IP lawyers have moved into new roles as part of this round of promotions. Devin A Kothari, a member of the IP and digital media, technology and privacy practices has been elevated to partnership. His practice focuses mainly on patent counseling and litigation. Jacklyn M Siegel has moved into the role of counsel. Siegel practices within the litigation and intellectual property groups, representing clients in copyrights, trademarks, trade dress, rights of publicity, trade secrets, unfair competition and false advertising disputes. (BD)
Chumak & Company merges with Dickinson Wright's Toronto office – Yuri Chumak of Chumak & Company has merged his practice with Dickinson Wright's Toronto office and has joined the firm as a partner. Chumak is a registered Canadian and US patent and trademark agent. His practice focuses on both patents and trademarks, and also advises on domain name, advertising and marketing, and trade secret matters. Chumak is experienced in clearance, prosecution, and enforcement of IP. (BD)
Perkins Coie announces senior counsel promotions – IP lawyer Evan S. Day is one of three attorneys have been elevated to senior counsel at Perkins Coie. The role of senior counsel is only awarded to those who have at least eight years of experience, as well as possessing other qualities like being able to supervise more junior colleagues. Day works out of the firm's San Diego office and is a member of the IP team. He handles complex patent litigation acrossa number of forums, including district courts and the US International Trade Commission. (BD)
And finally...
Managing Trademark Assets is just two weeks away – Following the success of this year's event, WTR's  Managing Trademark Assets Europe is back in London on 28 January 2020. The event provides an opportunity for attendees to hear best practice and insight from leading in-house counsel from the world's biggest brands as they discuss their approaches to critical areas, as well as share their own insights with peers and colleagues. For the upcoming event we are also increasing the interactive nature of the programme, introducing informal, small-group discussions on dispute resolution scenarios - allowing participants to workshop possible responses with their peers and colleagues. Among the other areas to be explored are budget management, dispute negotiation tactics, best practices around diversity and team building, and how to fight counterfeits on a finite budget. To sign up to attend Managing Trademark Assets Europe, click here. (TL)