Optimising law firm operations: latest WTR Special Report released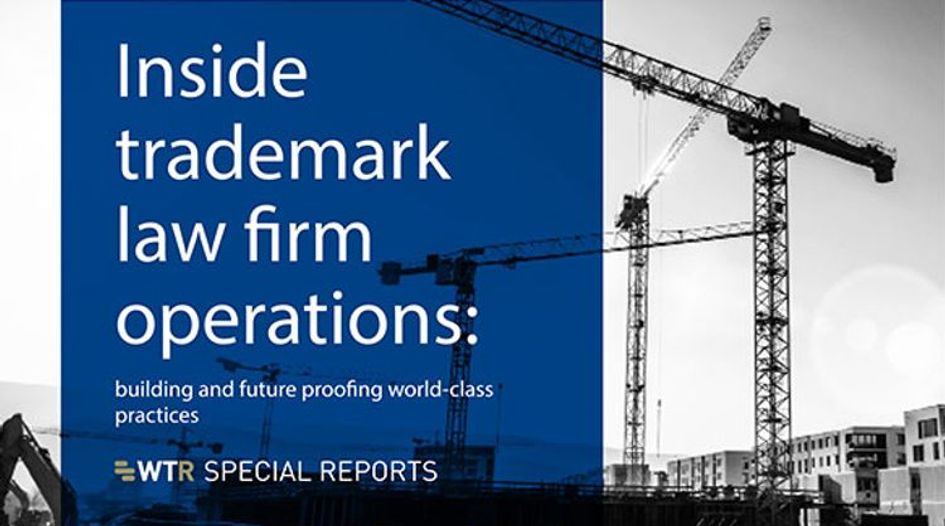 WTR's latest special report, available now to subscribers, scrutinises the global trademark law firm environment. The report reveals the top representative filers in key jurisdictions, presents feedback from market-leading brands on what they look for in their legal partners and details key data points on trademark practice economics.
Running a law or trademark attorney firm comes with a unique set of challenges. Building and maintaining a world-class practice is more difficult still. This special report therefore explores law firm best practice and operations, commencing with a data deep dive into the global landscape. The first section, titled 'The firm landscape', also reveals the top representative filers at key offices (CNIPA, the EUIPO and USPTO) and scrutinises litigation activity data from Docket Navigator.
Turning to management best practice, we provide insight into trademark practice economics from the American Intellectual Property Law Association (AIPLA), present 10 principals on how to meaningfully address the mental health and wellbeing crisis facing legal practitioners and host a roundtable discussion on practice management, with leaders from Allen & Overy, AWA Asia, Bowmans, Coates IP, GEN Law Firm and Gowling WLG sharing their insights.
Turning our attention to the future, among other things we look at how law firms are (and should be) embracing technology and present a roundtable in which in-house experts from Coty Inc, CSL Behring, Discovery Inc, Havells India and Treasury Wine Estates discuss what leading brands look for when selecting law firms.
The report is available to subscribers on the WTR platform and in our Reports Centre.