Ongoing Chanel case provides limited clarity on use of third-party marks in hashtags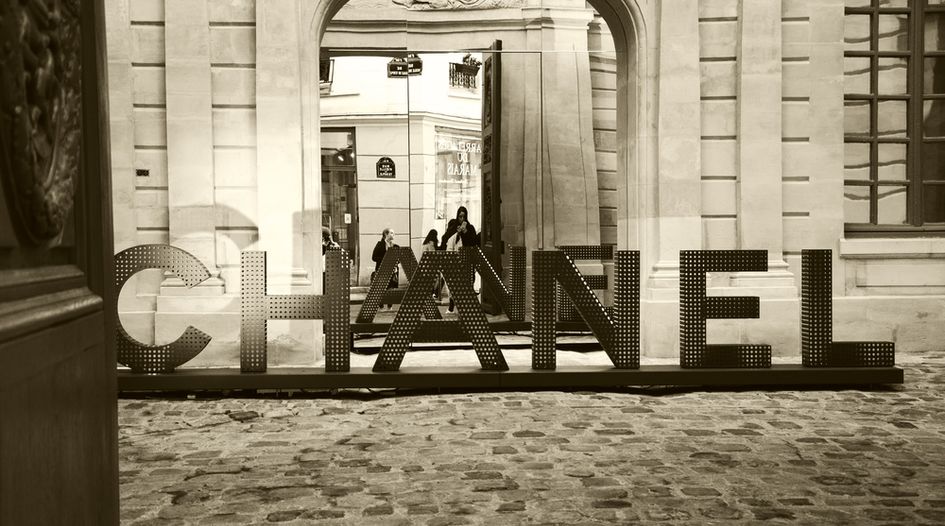 An ongoing case involving Chanel Inc and local New York retailer WGACA LLC  appears to instruct brands that the use of another party's trademark in combination with their own is impermissible and does not constitute nominative fair use. However, questions remain as to whether a more instructive hashtag would be fair game.
Recent US cases have indicated that there is a growing judicial awareness of the wide variety of ways in which use of a third-party trademark in social media hashtags can constitute colourable claims of trademark infringement. Indeed, parties in such cases have generally been unsuccessful in defending their actions. 
The ongoing Southern District of New York case involving Chanel Inc and local New York retailer What Goes Around Comes Around, operating as WGACA LLC, provides one such example. In this case, Chanel brought several claims under the Lanham Act and New York state law relating to WGACA's use of the famous CHANEL trademark in hashtags embedded in and attached to its social media posts. WGACA operates digital and physical retail channels for luxury, second-hand goods and has featured Chanel imagery in its retail advertising (eg, displaying the CHANEL mark and Chanel products – including the image of a Chanel No 5 fragrance bottle – in its storefront window displays).
In addition, WGACA's social media account features images of Chanel products, Coco Chanel quotations and famous models and fashion influencers wearing Chanel items. Some of WGACA's social media posts included images from Chanel advertising campaigns, which were often tagged with #WGACACHANEL and advertised as "our #WGACACHANEL". In one post (see below), which was found on Instagram by searching for #WGACACHANEL, an influencer who uses the account handle @thegreylayers can be seen posting an image of herself with her favourite Chanel product, possibly in partnership with WGACA. In the text accompanying the image, she tagged WGACA using the @whatgoesaroundnyc handle, included the #WGACACHANEL hashtag and promoted a Chanel sales event on the whatgoesaroundnyc.com website. Although it is worth noting that Jeanne Grey, the owner of the Instagram account, did not include the typical sponsorship disclaimers set out in the Federal Trade Commission Act endorsement guidelines, one would assume the likely partnership with and/or sponsorship by WGACA based on other identifying factors (eg, the specific promotion of the WGACA sales event and the fact that this was re-posted by WGACA).
Chanel argued that these uses of the CHANEL trademark by WGACA constituted trademark infringement, among other federal and state law claims. Moreover, it stated that WGACA's use of a hashtag that joined the marks of the two entities (ie, #WGACACHANEL) constituted infringement of the CHANEL mark and "create[d] the impression that WGACA is affiliated with Chanel or an authorized Chanel retailer".
In evaluating the nominative fair use doctrine, the court indicated that WGACA likely did not need to use the hashtag #WGACACHANEL to ensure that customers could identify the Chanel-branded products that it offered. In addition, the court suggested that WGACA was possibly over-emphasising Chanel products compared to the products of other luxury brands in its displays, and that its use of #WGACACHANEL in combination with its offer of authenticity guaranties for the used Chanel goods might "suggest sponsorship or endorsement by Chanel". (WGACA purports that its CHANEL goods are authentic and offers to provide customers with a letter that confirms the authenticity of a specific item – although Chanel does not provide these letters to WGACA nor does it inspect the goods offered for resale.)
While the Chanel case appears to instruct brands that the use of another party's trademark in combination with their own is impermissible and does not constitute nominative fair use, it provides no guidance as to whether WGACA, under the same circumstances, could have used #CHANEL or some other type of instructive hashtag incorporating the CHANEL trademark. Consider, for instance, if WGACA had adopted and used the hashtag #VintageCHANEL, which may have been more instructive about the secondary origin of the Chanel products that it sold. Here, the same portion of the CHANEL mark is used in the hashtag; however, the other hashtag term is more instructive as to WGACA's association with the CHANEL brand and may prevent consumers from concluding that WGACA is an authorised retailer of Chanel goods.
This is an extract from a longer article on the use of third-party trademarks in social media hashtags, which will be published in the next issue of WTR. It will be available to subscribers in early January.