Notorious Markets List 2020: USTR resists call to include US platforms as Alibaba and Amazon remain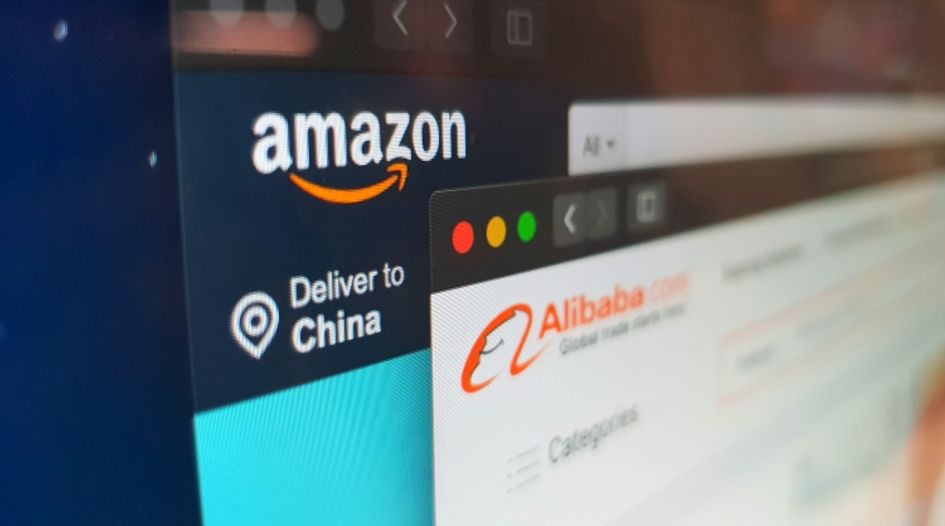 USTR releases 2020 edition of report into counterfeiting and piracy
Alibaba's Taobao and Amazon's foreign platforms highlighted as problematic
No US-based platforms are included, but USTR hints they could be in future
The Office of the US Trade Representative (USTR) has released the findings of its 2020 Review of Notorious Markets for Counterfeiting and Piracy (the Notorious Markets List). Alibaba's Taobao and a number of Amazon's international platforms remain on the list, with the USTR resisting calls to include US-based e-commerce and social media sites – for now.
Since 2006, the USTR Notorious Markets List has identified the physical and online marketplaces that allegedly engage in and facilitate a significant amount of trademark counterfeiting and/or copyright piracy. This year's edition highlights 39 online markets (one more than last year) and 34 physical markets (the same number as last year), with many identified following a period of lobbying from associations and brand owners.
One of the headline findings is that a number of Amazon's foreign shopping platforms remain on the list. However, the inclusion of Amazon differs from last year's submission, which saw the e-commerce giant's Canadian and Indian platforms listed. This year, these have been removed, but the company's Italian and Spanish platforms now join the French, German and UK sites, with rights holders reportedly concerned over misleading seller information, the lack of seller vetting and the "lengthy and burdensome" counterfeit removal processes.
Last year Amazon described its inclusion as a "purely political act" from the Trump administration – and its response this year mirrors that approach. In comments to WTR, an Amazon spokesperson says: "Amazon has and always will be a trusted place to shop for authentic products. Including Amazon in this report is the continuation of a personal vendetta against Amazon, and nothing more than a desperate stunt in the final days of this administration. Amazon does more to fight counterfeit than any other private entity we are aware of. We've proactively blocked more than 6 billion suspected bad listings before they were published, launched industry-leading brand protection tools that enable rights owners to partner with us in driving counterfeits to zero, and worked with law enforcement by referring confirmed counterfeiters for prosecution and sharing intelligence to more effectively stop counterfeits at the border. As a result of these and other efforts, 99.9% of pages viewed by customers on Amazon have never had a valid report of counterfeit."
Another company that will be disappointed by this year's report is Alibaba Group. For a number of years now, Alibaba has been intensely lobbying for its removal from the report and has worked with brand owners and government agencies on rights protection to bolster that effort. Indeed, only last month the US Department of Homeland Security and 23 other US government agencies officially recognised Alibaba Group's "steadfast efforts to combat IP theft". Nonetheless, Alibaba's Taobao platform remains in the USTR report – the document noting that rights holders reported that the number of counterfeit products "remains stubbornly high" on the platform.
Other online marketplaces highlighted in this year's report include:
Indonesia market Bukalapak, which the USTR says has an "ineffective and burdensome" takedown mechanism;
Chinese market DHgate, noted for its "reluctance to provide information on counterfeit sellers to enable followup investigations" (WTR spoke to DHGate in 2019 about its anti-counterfeiting procedures);
Saudi market Haraj, for having a significant number of "counterfeit and pirated goods";
Latin American e-commerce platform Mercado Libre, although rights holders "are encouraged by the IP enforcement team" (WTR interviewed its head of brand protection last year);
Chinese app Pinduoduo, due to its "significant proliferation of counterfeit goods";
Singaporean platform Shopee, which has "very high levels of counterfeits" and "no procedures for preventing repeat infringers from re-registering" (WTR looked at brand protection on Shopee and other regional e-commerce sites in 2019);
Indian market Snapdeal, which has seen "the volume of counterfeit products on its platform increase over the past year";
Indonesian market Tokopedia, with brand owners reporting "little improvement compared to last year" and "difficult to navigate" reporting procedures (WTR reported on problems related to Tokopedia last year); and
Chinese platform Weidian, with the incredible claim that "the volume and proportion of counterfeits on this platform is so high that it can be difficult to find non-counterfeit products" (WTR took a deep dive into how Weidian operates last year).
USTR resists calls to include US sites but keeps option on table
The report is notable for what is absent as well as what is included. Specifically, the focus remains on non-US sites.
In November we scrutinised the submissions responding to the USTR's call for input into the latest list. While the Notorious Markets List has traditionally focused on overseas marketplaces, it was notable that a number of organisations were pushing for a change of remit and the inclusion of US sites, including both e-commerce and social media platforms. One such petitioner was the American Apparel & Footwear Association, which explicitly encouraged the USTR to include US-based and US-owned markets as part of this process. During the comment period, submissions called for the inclusion of the likes of Amazon.com, Facebook and Instagram.
Those calls have been resisted but the option to widen the scope of the report remains on the table, illustrated by the issue focus chapter, which examines how the growth of e-commerce platforms in recent years has facilitated similar substantial growth in the import of counterfeit and pirated goods into the United States.
The chapter notes that bad actors are using social media to facilitate the sale of fake and pirated goods, and references the concern of rights holders that "many social media providers do not verify or vet the identity of advertisers and posters… do not have fully developed and enforceable repeat infringer policies, do not have effective tools to detect and remove offers for counterfeit and pirated goods, [and] do not sufficiently detect or control outgoing links to sites where consumers are directed to purchase counterfeit and pirated goods".
It goes on to highlight the recommended best practices for platforms issued by the US Department of Homeland Security, which include the vetting of third-party sellers, efficient notice and takedown procedures, enhanced post-discovery actions and the establishment of marketplace seller IDs. It ends by noting that "without such actions, US right holders stand to be irreparably damaged by a flood of imported counterfeit and pirated goods on e-commerce platforms, regardless of where such platforms are based" (emphasis added).
Launching the report, US Trade Representative Robert Lighthizer stated: "Combatting piracy and counterfeits will require sustained effort by both the federal government and by companies that profit from the sale of such goods."
This approach is consistent with the recent US government approach, which has been to encourage platforms to adopt best practices rather than mandate them. However, at some point more concrete action could be coming.
As well as developments such as the proposed SHOP SAFE Act, which would address the contributory liability of e-commerce platforms in relation to counterfeit goods implicating health and safety, the USPTO recently sought submissions on the possible application of contributory and/or vicarious trademark infringement liability (secondary infringement liability) to e-commerce platforms. Last week, after the comment period closed, we examined the submissions received, revealing that a number of platforms had pushed back on the suggestion. This week, the USPTO reopened the comment period and is now accepting additional submissions until 25 January 2020.
The topic of e-commerce and social media platform liability looks set to be a hot political issue in 2021.
WTR has reached out to Alibaba and Amazon for comment and will update this article if received.