Nike most-valuable apparel brand; China Trademark Association new committees; Take-Two buys Zynga – news digest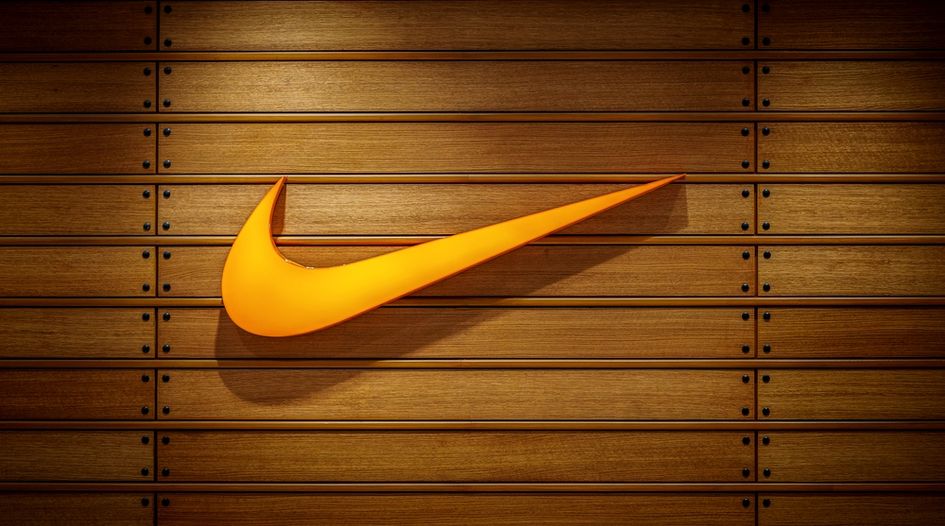 Every Tuesday and Friday, WTR presents a round-up of news, developments and insights from across the trademark sphere. In our latest round-up, we look at a South Korean food consortium filing a lawsuit against Chinese copycats, how improved examinations and WIPO event participation are among the CNIPA's five-year efforts, and much more. Coverage this time from Victoria Arnold-Rees (VAR), Tim Lince (TJL) and Trevor Little (TL).
Legal radar:
South Korea food consortium files first joint suit against Chinese copycats – A number of South Korean food producers have joined forces to fight the growing distribution of copycat products in China. According to Korea Bizwire, the Korea Food Industry Association has established a consortium of food producers to file suit against the two largest manufacturers of imitation Korean food in China – Qingdao Taeyangcho Food and Zhengdao Food – on the grounds of IP infringement. The consortium includes South Korean food giants CJ Cheiljedang, Ottogi, Daesang and Samyang Foods, and is supported by the Korean Intellectual Property Office and the Korea Intellectual Property Protection Agency. The consortium claims that the Chinese defendants have been producing imitations of original South Korean food products (eg, Samyang's Buldak Bokkeummyeon instant noodles), illicitly copying their trademarks and designs, and distributing the copycat products as part of their Sanai brand. The case marks the first time that South Korean businesses have joined forces in a trademark suit against Chinese infringers. The need for joint action stems from the increasing popularity of Korean food in China, as well as a surge in trademark infringement since the start of the covid-19 pandemic. Industry experts hope that the consortium's lawsuit will boost the IP value of South Korean food products and send a warning to potential imitators in China. (VAR)
Market radar:
Gateley unveils UK commercial law firm acquisition – Gateley has announced the acquisition of Adamson Jones Holdings Limited for a total consideration of £2.5 million. Adamson Jones provides IP services encompassing patent, design and trademark protection advice in the UK, Europe and around the world. It will become the 11th business that Gateley has acquired since its initial public offering in June 2015. The Adamson Jones team comprises 25 employees headed by directors Simon Cooper and Nicholas Ferrar, with offices in Nottingham, Leicester and London. Both directors will continue to work as part of the management team post-acquisition. The acquisition is the first that Gateley has made onto its business services platform. The company says that the move sets a foundation for the development of complementary business services with an IP and brand focus, working alongside the existing team within Gateley Legal, and enabling the business to widen its scope. Commenting on the acquisition, Gateley CEO Rod Waldie said: "I am delighted to welcome Adamson Jones to the group as our first acquisition onto our Business Services Platform. Gateley Legal already has an existing and strong relationship with Adamson Jones with whom we have worked previously to support clients on their patent and trademark applications and protection requirements. We see great growth opportunities in our combined offering, with a focus on assisting our clients in protecting and commercialising their IP assets being a key element of the ongoing development of our Business Services Platform." (TL)
Fake electronic goods worth over $6.5 million seized at US border – US Customs and Border Protection (CBP) officers based at the Houston Seaport have seized a consignment of fake Apple AirPods and Nintendo video game consoles on the basis of IP rights violations. The shipment – which included 50,000 counterfeit Apple AirPods and 920 fake Nintendo video game consoles – would have a domestic value of over $2.6 million and a manufacturer's suggested retail price (MSRP) of over $6.5 million had they been genuine. The products were discovered after CBP officers selected a shipment of goods arriving from China for inspection. When they opened the shipment, they discovered packages of Apple AirPods. After examining the products, CBP officers noted that the goods appeared to be illegitimate and sent them to import specialists for review. "All year round, our officers take great care inspecting arriving international goods to ensure they are not counterfeit or harmful to consumers," said Houston/Galveston area port director Roderick W Hudson. "One of our agency's missions is to prevent entry of illicit goods that could negatively impact our economy all while supporting legitimate trade." CBP officers seized over 3,000 consumer electronics with an MSRP value of over $162 million in fiscal year 2020. (TL)
China Trademark Association establishes standardisation and brand influence professional committees – The China Trademark Association has approved two new committees – the China Trademark Association Standardisation Committee and the China Trademark Association Brand Influence Professional Committee – in a bid to promote industry standardisation and promote brands. The organisation says that the move will better position it to meet the requirements of the IP elements in the government's 14th Five-Year Plan. (TL)
17% of UK women have 'knowingly' purchased fakes – New research from the UK Intellectual Property Office has found that 17% of women in the United Kingdom have "knowingly purchased a counterfeit product online". The most popular counterfeit items purchased by UK women are beauty, fashion, jewellery and accessories. Of those who knowingly buy fake items, 70% are aged between 16 and 33 and 20% say that they are "habitual buyers". (TJL)
Brand radar:
Biggest sale in video game history: GTA publisher to buy FarmVille maker for $12.7 billion – Grand Theft Auto (GTA) publisher Take-Two has announced a deal to buy mobile game company and FarmVille creator Zynga for $12.7 billion – the biggest sale in video game history and 64% over Zynga's existing stock price. The deal would bring Take-Two franchises such as GTA, BioShock, XCOM and Civilization to social and mobile platforms and enable the combined company (projected to generate $7 billion in net bookings in 2022) to compete with the likes of Activision and Electronic Arts, while helping Zynga to make up for drastic losses incurred after Apple introduced new restrictions to App Store advertising. "We believe we have the best collection of console and PC intellectual property in the interactive entertainment business and it's basically nearly entirely unexploited from mobile and free-to-play around the world," Take-Two CEO Strauss Zelnick told investors. "Zynga's best-in-class studios can help us develop that property. Their best-in-class free-to-play mobile publishing operations can bring that to consumers and delight those consumers and create recurrent consumer spending along the way." Zynga games are free to play and profit from in-game advertising and microtransactions, but the company's stock has continued to drop since Apple introduced new advertising restrictions last year. Its biggest names include FarmVille, Words With Friends, CSR Racing 2, Zynga Poker and the upcoming Star Wars: Hunters. The $12.7 billion offer far exceeds Microsoft's acquisition of Elder Scrolls maker Bethesda for $7.5 billion last year. However, the Zynga deal has not yet officially closed. It must first undergo regulatory review, while the preliminary agreement also provides Zynga 45 days to accept a better offer. (VAR)
Nike crowned most-valuable global apparel brand – Nike has been crowned the most valuable global apparel brand, according to data by FinancePR.com. The US brand was valued at $30.44 billion in 2021, beating second-place Gucci's $16 billion and third-place Louis Vuitton's $15 billion by almost double their value. Adidas, Nike's closest competitor in the sports segment, came in fourth with a valuation just over $14 billion. "The apparels sector continues to thrive amidst the global economy downturn," noted FinancePR.com's Edith Reads. "Nike continues to hold the upper hand here because it faces moderate competition. That's because it has a highly differentiated product offering and consumer switching costs have remained low within the sector." The brand is well recognised for endorsements through sports stars such as LeBron James, Cristiano Ronaldo and Rafael Nadal, as well as team sponsorships including FC Barcelona, RB Leipzig and Paris Saint-Germain. Its brand value success is hardly surprising given the company's financial record. Nike made over $44 billion in sales in fiscal year 2020 – around a 13% increase on 2019's $39.1 billion. Its North American business contributed over $17 billion of the firm's 2021 revenues – the US market accounting for about 40% of its global earnings. Of its three most significant income segments (apparel, footwear and equipment), footwear is the largest and most profitable, earning the company roughly $28 billion from sales in 2021. (VAR)
Office radar:
(For the latest coronavirus-related updates from national IP offices, please read our dedicated article, which is being continuously updated.)
Improved examinations and WIPO event participation among CNIPA five-year efforts – The China National IP Administration (CNIPA) has outlined its aims to improve IP rights as part of the government's 14th Five-Year Plan. Efforts will include improving legal protection for intellectual property and the quality of patent and trademark examinations, as well as participating in more global IP matters and WIPO activities, including the annual World IP Day. The CNIPA will also promote amendments to China's Trademark Law, Rules for the Implementation of the Patent Law, Provisions on Regulating Patent Application Behaviour, Regulations for the Implementation of the Copyright Law, Provisions on the Protection of Trade Secrets and Anti-monopoly Law, as well as supporting the special legislative demonstration of geographical indications, in an effort to improve Chinese IP rules and legislation. (VAR)
Law firm radar:
Tilleke & Gibbins announces promotions – Regional Southeast Asian law firm Tilleke & Gibbins has promoted four lawyers to partnership, including IP prosecution and litigation specialist Michelle Ray-Jones and Yuwadee Thean-ngarm, who advises clients on a full range of corporate, employment, IP and transactional matters under the fast-developing legal framework in Myanmar. Ray-Jones is based in the firm's Bangkok head office and serves as a strategic adviser to multinational clients in numerous industries, including hospitality, fashion and consumer products, on their global and regional IP portfolios in Southeast Asia, as well as to Association of Southeast Asian Nations-based clients expanding outward. Thean-ngarm is a champion of international investment in Myanmar and provides legal expertise to global research projects on investment, IP, employment and property in Myanmar. (TL)
Finnegan welcomes new partners – Finnegan has announced the elevation of six new partners and welcomed two partners to the newly opened Munich office. Combined, their practices cover the IP law spectrum worldwide, including patent, trademark, copyright and trade secret litigation, global strategic counselling and portfolio management. The eight new partners are Jochen Herr, Forrest A Jones, Moritz Meckel, Yelena Morozova, Daniel F Roland, Benjamin A Saidman, Morgan E Smith and Kara A Specht. "We are extremely proud to welcome our colleagues into the partnership. We look forward to continuing to support these future leaders of the firm," said Anand Sharma, Finnegan's managing partner. (TL)
Mewburn Ellis appoints chief inclusion and diversity officer – IP firm Mewburn Ellis has appointed its first ever chief inclusion and diversity (I&D) officer, Robert Andrews, upon launching its new I&D collaboration group. Andrews will be responsible for leading the development and implementation of the firm's ongoing I&D strategy as well as the newly assembled group, which will serve as a forum to empower Mewburn Ellis employees to take an active role in building and delivering the firm's I&D initiatives. "The drive for greater workplace inclusion and diversity is a cause with deep resonance for me, with our progress to date in this area playing an important part in my own personal journey," Andrews stated. "I know from experience how empowering it is to be able to be your authentic self at work, and to be valued for it. I am therefore very excited to join the management board in this key new position and work with our I&D collaboration group to deliver that empowerment for all our people." (TL)
MoFo elects partners – Global firm Morrison & Foerster has announced the election of 22 lawyers to partnership. The class of 2022 includes lawyers from practices across 10 offices in the United States, Europe and Asia, including IP specialists Nicholas Fung, Lisa Silverman and Roman Swoopes. Fung advises clients on a broad range of IP issues, with a focus on high-stakes patent litigation and trade secrets disputes. Silverman focuses on patent portfolio management and strategic patent counselling in the areas of chemistry and life sciences. Silverman has extensive experience in securing US and foreign patent protection for pharmaceutical products. Swoopes represents clients in industries such as computer software, hardware and peripherals, data storage, digital imaging, consumer electronics, music and graphic design. (TL)
And finally...
WTR Special Report reveals world's most innovative IP offices – For most IP offices, there is an ongoing effort to provide services outside the central remit of registering trademarks and patents. What is more, emerging technology – including AI, blockchain and cryptocurrency – looks set to transform the lives of trademark practitioners. But some registries are falling behind. WTR's latest Special Report explores how IP offices around the world are embracing innovation and why it matters to all trademark professionals.