Newly launched Brand Action for Ukraine plans DC fundraising event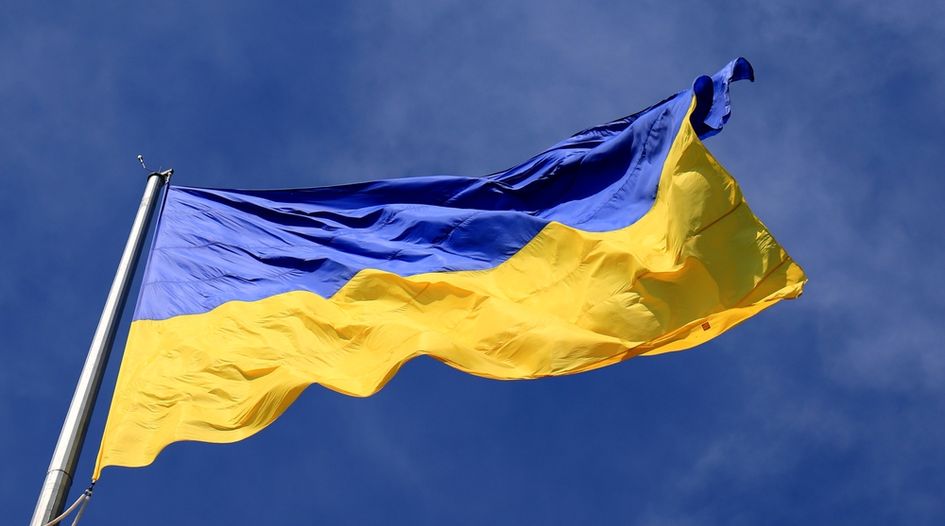 Fundraising event in DC plans to benefit two charities working in Ukraine
Organisers seek sponsorship and support from wider trademark community
Volunteer says a community's voice can be more than the sum of its parts
A new initiative, Brand Action for Ukraine, has been launched with a view to raising funds to provide meaningful on-the-ground help to the people of Ukraine. One of the volunteers behind the project tells WTR that trademark community support will help to "get vital nutrition and medical support to so many in need".
We recently spoke to IP lawyer Taras Kulbaba, managing partner of Brussels-based law firm Bukovnik & Kulbaba IP Guardians, who has been raising funds, sourcing aid and regularly driving 1,500km to personally deliver supplies to the Ukraine-Poland border since Russia invaded Ukraine on 24 February. Kulbaba is now one of the founding volunteers of Brand Action for Ukraine – an initiative that represents "the trademark community coming together to support the Ukrainian people".
As part of its efforts, the group is planning to host a fundraising event in Washington DC on Tuesday 3 May 2022. Taking place at Baby Wale next to the Walter E Washington Convention Centre during this year's INTA Annual Meeting, the cocktail reception will benefit two charities: World Central Kitchen and Support Hospitals in Ukraine. The organisations deliver medical supplies to hospitals in Ukraine and food and water to people fleeing the conflict.
Kulbaba explains that the team reviewed more than 30 projects before deciding on the two to support, with the priority being ensuring that the project directly helped Ukrainians. He expands: "During my second trip to the border, I noticed the tents and people with the World Central Kitchen (WCK) logo in a few locations around Przemyśl. The teams were providing refugees with free food 24/7: they were giving away hot meals, hot drinks, sandwiches, snacks, sweets and baby food. On that day at 11 pm, WCK were the only organization providing food to the people who had just crossed the border. We had considered WCK as one of the beneficiaries even before my second trip to the border, but at that moment, we knew this organization is the one we need to help."
He adds: "The other charity we have chosen is an organisation that has been supplying medicines and surgical equipment to Ukraine since 2014, when Russia occupied Crimea and a part of Donbass. Between 2014 and 2021, Support Hospitals in Ukraine have delivered medicines and equipment worth more than $4 million. Since 24 February 2022, Support Hospitals in Ukraine has delivered two urgent shipments of humanitarian medical cargo. Hopefully, Brand Action can contribute to the third and further emergency shipments."
The Brand Action for Ukraine website is now live and seeking support in a number of ways. The first is through sponsorship, with a range of packages available. Caribbean IP was the first firm to support the upcoming DC event as a 'Swan' sponsor, while – at the time of writing – Thompson Coburn, BlankRome and Ware Fressola Maguire & Barber have signed up as 'Dove' sponsors.
Other ways to support the initiative are to purchase tickets for colleagues and clients to attend the fundraising cocktail reception or to make direct donations to the two selected charities. Tickets to the event will be tax deductible in the United States.
"As individuals, our voices are small, but we can make a big noise together"
The volunteer team behind the initiative comprises Kulbaba, Phil Cox, founder of Phil Cox – Business Development for IP Attorneys, Alexis Winslow, founder of Twill Creative (who has led the design and creative efforts to deliver the website) and Jackie Stelling, owner of JMS Legal.
 "About a week after the start of the war, I found myself in tears as I watched a family, the children similar ages to my own, run across a bridge coming under direct fire," Cox tells WTR. "I could only think, 'why them, not me?' And so many people I talked to were feeling equally helpless. I wanted to get busy, and I started trying to think about what I could do from all the way over in the United States. It dawned on me that we have this amazing international community getting ready to meet in person for the first time in two years. A community's voice can be more than the sum of its constituent parts. As individuals, our voices are small, but we can make a big noise if we come together."
Using her voice – and offering her time – early on was Stelling. "I was incredibly excited to join the effort and so thankful to have an opportunity to contribute in a meaningful way," she tells WTR. "It's been all hands on deck ever since to make this event a reality. As we have reached out to our respective networks for support, I have been inspired by those who have offered their time and expertise, and sponsorship, to help us to ensure the success of this event. If this effort has proven one thing to me, it's the power of the network and our amazing trademark community. I encourage everyone to get involved in some way, whether it's by becoming a sponsor, joining us at the event or making a donation to one of these two amazing charities. I am confident that the support of the greater trademark community can help us to make a real impact and get vital nutrition and medical support to so many in need."
The Brand Action for Ukraine website shares the experiences of a number of Ukrainian IP lawyers, including those handling UDRP cases while sheltering from the shelling and others delivering supplies to those in need, with more to be added in the coming weeks. The new initiative "is a call for individuals and businesses across the global legal trademark community to rally together to support a people under siege, and a channel to help the Ukrainians in their darkest hour", the website explains.
 "Brand Action for Ukraine has the potential to be your movement," Cox concludes. "So, I ask you to please do everything in your power to support us, financially through sponsorships and ticket purchases, and by helping to spread the word through your business networks and social media."
WTR and Managing IP are supporting media partners of the upcoming Brand Action for Ukraine event.