New WTR report charts the rise of mass filers and impact on trademark ecosystem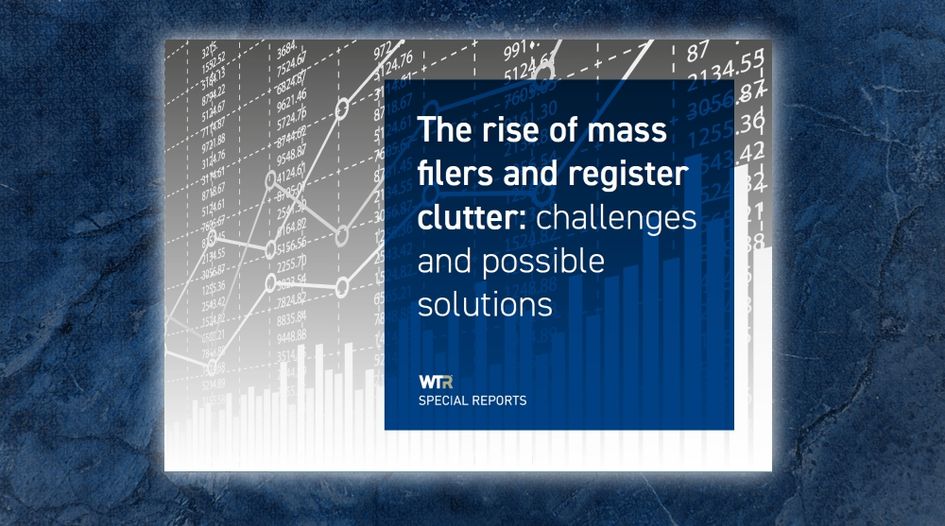 WTR launches first of new Special Reports, focusing on filings landscape
Provides updated data on Michael Gleissner and Ikuhiro Ueda portfolios
Reveals how China filings are driving the practices of select trademark attorneys
Whether they are specific individuals or particular jurisdictions, the rise to prominence of mass filers over the past few years has had a significant impact on the trademark landscape. For the first of our new quarterly Special Reports, WTR has taken a deep dive into the data behind the trend and explored how IP offices and rights holders should respond.
Mass trademark filers are not a new phenomenon. Headlines have been made in the past by the likes of Leo Stoller, who over more than two decades built a large inventory of marks and engaged in assertive enforcement actions, and the self-proclaimed 'Trademark King' Douglas A LeHocky, who, over a short period in 2014, spent approximately $50,000 on trademark applications at the USPTO, with filings covering a vast selection of high-profile brands and celebrity names, including marks related to Apple, Disney, Google, the Rolling Stones and Warren Buffet. However, mass filing activity – whether from individuals or nations – has reached new levels in recent years.
In terms of individuals, German multimillionaire Michael Gleissner and Japanese former IP attorney Ikuhiro Ueda have perplexed practitioners and rights holders with their filing sprees. Meanwhile, trademark registers around the world have seen an escalation in filings emanating from China – a hike which has led to the USPTO changing its representation rules and most recently issuing a special policy report on the issue.
For our first Special Report, WTR has scrutinised the Gleissner, Ueda and China filings outlook by charting the rise of these trends, analysing the data behind their activity, investigating the real-world effect that they are having and, crucially, exploring how rights holders and registries can mitigate their impact on brand development and protection efforts.
The report is the first of a new series of quarterly offerings, which will deliver an in-depth exploration of a key theme or topic, with practical takeaways and unique insights. Our second report, which is due out in Q2, will take a closer look at in-house operations, including insight into brand portfolio-building techniques, management best practice and thought leadership pieces from corporate leaders.
The full report is available exclusively to WTR subscribers here, and in the WTR Report Centre.