New trademark law in Cyprus; Burger King trolls McDonald's; INTA looking for tomorrow's leaders – news digest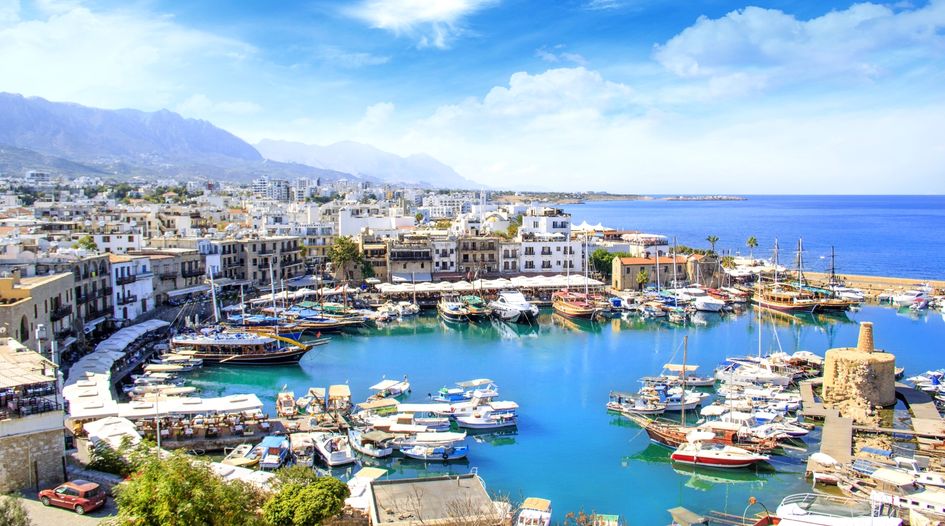 Every Tuesday and Friday, WTR presents a round-up of news, developments and insights from across the trademark sphere. In our latest edition, we look at Uber looking to bolster its food delivery unit, the CCFN applauding the activation of the USMCA, China approving 33 IP centres, the EUIPO unveiling an SME offering, and much more. Coverage this time from Trevor Little (TL), Bridget Diakun (BD), Joyce Ng (JN), Jonathan Walfisz (JW) and Tim Lince (TJL).
Market radar:
CPA Global embraces the digital-first business model – IP technology company CPA Global has announced its intent to transition to a digital-first organisation as part of its vision for 'Frictionless IP', where "the innovation and ideas that change the world are never constrained by the IP machinery that manages them". The move will see the company, which currently employs 3,300 people in 29 offices worldwide, will move to a remote workforce model in which its offices will also transition from fixed workplaces into "dynamic hubs" based in key geographies. Simon Webster, group chief executive officer of CPA Global, said: "The shift to virtual, remote working in response to the Covid-19 lockdown has challenged assumptions and sped up the process of digital transformation in the wider IP industry, confirming just what can be achieved when you combine the best technology with the best people to drive productivity, efficiency and innovation as well as bolstering health and wellbeing. Today, therefore, we are announcing our intention to become a digital-first organisation, to complete the journey that the pandemic has accelerated – and to capture the long term benefits for our people, customers and shareholders that we can see from fully embracing digital. We are setting out on our journey and taking ownership of our new normal – a digital CPA Global." (TL)
Uber looks to bolster its food delivery unit – Uber is in discussions to acquire Postmates, reports Bloomberg. The ride hailing app is looking to not only expand its food delivery services in the US but also capitalise on the uptick in orders during the pandemic. The food delivery app market is already crowded, with major players having carved out their market presence. This competitive nature means that acquisitions are the best way to gain more territory, and is the reason why Takeaway.com and Just Eat tied up last year (see our coverage of the deal here). Uber Eats already has the broadest geographic coverage – using resources from its ride hailing operations – but its US operations would be significantly strengthened by the purchase, which would be a help since the lockdowns have severely cut its ride hailing business. It previously attempted to purchase Grubhub earlier this year, but lost out to Just Eat Takaway.com. According to the Wall Street Journal, the deal with Postmates could value the company at $2.6 billion. (BD)
Lululemon expands into home fitness with acquisition – Indoor exercise and virtual fitness brands are among the few who have benefited from the covid-induced lockdowns, as we previously reported in an industry deep-dive. This has set the stage for Lululemon, Canada's well-known athletic apparel retailer, to make a leap into the high-growth market. The company has agreed to buy Mirror, which produces in-home fitness equipment, for $500 million. According to Bloomberg's analysts, the two companies have about a 50% overlap in consumer bases which creates a strong opportunity to convert people to the other's products. It also creates a new way for Lululemon to engage with customers and extends its reach with stay-at-home consumers. (BD)
INTA seeks help to identify tomorrow's leaders – INTA is seeking applications for its 2020 Tomorrow's Leader Award, which recognises young practitioners for their early career achievements in the IP field. Applicants must be employed by an INTA member organisation, have five or fewer years of experience in trademark law, and have not previously attended an INTA Annual Meeting or Leadership Meeting. The two winners will receive an INTA mentor, a spot on one of the association's committees, recognition on various media channels, and complimentary registration for the 2020 Annual Meeting & Leadership Meeting and the 2021 Annual Meeting in San Diego, California. To learn more about the Tomorrow's Leader Award and to submit an application, visit the INTA's dedicated webpage. (TL)
CCFN applauds USMCA activation – The Consortium for Common Food Names (CCFN) has publicly applauded the activation of the United States-Mexico-Canada Agreement (USMCA), claiming it includes "protections [that] will more effectively combat the EU's efforts to seize exclusive use of common food and wine terms in the critical Mexican market". According to CCFN executive director Jaime Castaneda, the USMCA will "strengthen safeguards for American farm and food producers" who produce common name products, including a side letter in the agreement wherein Mexico commits "it will not restrict the use of, including terms such as mozzarella, cheddar, havarti, swiss, and others". Expanding, Castaneda adds: "There is no doubt that the EU will continue to seek to undermine our rights to use common food and wine terms, in both Mexico and around the world, and the US government must be fully prepared to not only enforce the commitments made through USMCA, but also press forward on the inclusion of even more robust protections in all future trade negotiations." It appears, then, that the debate about geographical rights – especially those within the EU regime – will become increasingly bitter in the years to come. (TJL)
Burger King trolls McDonald's (again) – Last year, WTR reported on Irish fast food chain Supermac's prevailing in an EU trademark dispute with McDonald's over the use of the BIG MAC mark. The following week, Burger King's Swedish restaurants rebranded their menu to "poke fun at McDonald's loss" – with items on the menu including the "Burger Big Mac Wished It Was", "Like a Big Mac, But Actually Big" and "Big Mac-ish But Flame-Grilled of Course". Unsurprisingly, the perceived 'trolling' generated headlines across the world, and followed a similar effort the previous year when Burger King offered customers a Whopper burger for $0.01 "if they went near a McDonald's location". Now, Burger King is up to its old tricks again – with Finnish restaurants of the fast food chain placing outdoor ads outside McDonald's branches "promising free delivery" if customers set their pickup location to any location near a McDonald's. Explaining the campaign, Burger King brand manager Kaisa Kasilla said: "Nearly every district in Helsinki has a McDonald's restaurant. Sadly Burger King is not quite as common. We feel for the whopper-less city dwellers of these regions. We know how it feels like to yearn for the taste of our juicy flame-grilled burgers. But lucky for them, there's an easy fix." The move scores a hat-trick of Burger King trolling its rival – will McDonald's ever respond in kind? Time will tell… (TJL)
RUSI plans IP crime finance report – The Royal United Services Institute (RUSI), the world's oldest independent think-tank on international defence and security, has announced a new project to examine illicit financial activity from IP crime in the UK. Specifically, the project will outline the landscape of criminal activity around IP crime, including criminal structure and the role of businesses and institutions that help to prevent, combat and regulate it. It will focus on the financial business models of organised crime groups involved in counterfeiting and piracy. One of the questions that RUSI will seek to answer is: "How can the UK improve its response to IP crime from a follow-the-money perspective?" The project is being funded by various partners, including the UK Intellectual Property Office (UKIPO), the Alliance for Intellectual Property, and the Premier League. Commenting on why the organisation is undertaking this project, RUSI's director of organised crime and policing, Keith Kitcham, said: "Despite intellectual property crime representing a growing national security threat to the UK, it does not, in my view, get the attention it deserves. Through increasing our understanding of intellectual property crime we could not only make a positive impact on this crime but also help disrupt the criminal activities of those organised crime groups engaged in wider criminality that affects the national security of the UK." (TJL)
Hindustan Unilever renames 'Fair & Lovely' to 'Glow & Lovely' – A week after announcing that it will rename its Fair & Lovely skincare line, Hindustan Unilever reveals that Glow & Lovely is the chosen replacement for the controversial brand. It will also add a men's range called "Glow & Handsome". Chairman Sanjiv Mehta had told the Economic Times last week that the company had been planning a name change since last year and the timing is "purely coincidental" rather than sparked by recent protests on racial injustice and the resulting focus on branding that perpetuates stereotypes – it had actually applied for a new trademark "a few months ago". A search on the Indian Trademark Registry reveals that the company had already applied for "Glow & Lovely" in Class 3 back in 2018 but it was refused. It again applied for the same word mark, stylised this time, on 17 June 2020. (JN)
Legal radar:
China approves 33 IP centers – According to Xinhua, China has "so far approved the establishments of 33 centers nationwide to reduce processing time and cost of IP protection". According to Zhang Zhicheng, head of the protection department of the National Intellectual Property Administration, the centers "provide services to help enterprises in more than 20 industries, such as next-generation information technology, high-end equipment manufacturing, biomedicine, and new materials". (TJL)
Cyprus government votes for new trademark law – The Parliament of Cyprus has voted in favour of a new trademark law that will make a number of significant changes to the country's IP system. According to the EUIPO, which offered legal assistance throughout the process of drafting the new law, there are major developments, including "the transposition of EU Directive 2015/2436; the introduction of the multi-class system; the discontinuation of the need for a power of attorney document; new paper applications and fees". Another development is that the entire trademark application and registration procedures will be simplified, while adding timelines for the completion of opposition, cancellation and revocation procedures, "bringing an end to previously lengthy processes", the EUIPO claims. (TJL)
Office radar:
(For more of the latest coronavirus-related updates from national IP offices, please read our dedicated article which is being continuously updated)
EUIPO unveils SME offerings, including pro bono matching scheme – The EUIPO began its next strategic cycle with the launch of its Strategic Plan 2025 this week. A key component is an SME Programme, and to coincide with the launch of the new plan the office has launched the Ideas Powered for Business hub, which is aimed at this audience. As well as information on IP and its acquisition, the hub offers an access point to free, personalised intellectual property support, which, depending on the case, can include a new IP pro-bono scheme, which matches firms with legal experts or an effective dispute resolution service. Christian Archambeau, EUIPO executive director, said: "We launch our Strategic Plan 2025 at a challenging time for the European – and global economy. Intellectual property as a whole is facing digital and technological change, and the current crisis has increased pressure on many businesses. Through the projects and activities in our Strategic Plan, including special measures for SMEs, we aim to deliver increased IP value for those who use our services, for future customers, and for society as a whole." (TL)
China announces nationwide campaign to combat online copyright infringement and piracy – Jointly launched by the National Copyright Administration, Ministry of Industry and Information Technology, Ministry of Public Security and Cyberspace Administration of China, the Sword Net 2020 campaign will take place from June to October. It will focus on five key areas: (1) market regulation to protect audiovisual works; (2) monitor e-commerce platforms and online shops; (3) shut down social media platforms that willfully infringe copyrighted news reports and images; (4) strengthen copyright protection of online education materials; and (5) improve copyright supervision on knowledge-sharing platforms. (JN)
USPTO offers more information on covid-19 prioritised examinations – On WTR we previously reported on the USPTO's COVID-19 Prioritised Examination Programme for certain trademark and service mark applications, which allows COVID-19-related trademark applications to be advanced out of turn and immediately assigned for examination. This week the USPTO launched a related webpage, where applicants can find additional resources and information about the program. The page has a FAQ section but questions may also be addressed to '[email protected]'. Questions about how to access or submit the TEAS 'Petition to Director' form should be addressed to '[email protected]'. (TL)
On the move:
Baker McKenzie announces more partnership promotions – Baker McKenzie has announced another round of promotions, with 84 members of the firm being promoted to partner as of 1 July. According to the firm, over the past 12 months they have added 152 new partners through promotions and lateral hires. In the latest round the IP Tech department has seen Siranya Rhuvattana (Bangkok office) and Yosuke Takenaka (Tokyo) elevated to partner. Additionally, IP lawyers Carlos Davila-Peniche (Mexico City), Marina Hurtado-Cruz (Mexico City), Dyan House (Dallas), Harry Valetk (New York) and Joshua Wolkoff (New York) were promoted as of 1 January 2020. (BD)
Procopio snags seven-member team from Arent Fox – Procopio has hired seven patent law attorneys from Arent Fox. The team includes two partners, Jonas J Hodges and Sheree Rowe, and five IP attorneys. (BD)
Rothwell Figg to promote Jennifer B Maisel to partner – Rothwell Figg has announced that Jennifer B Maisel will be promoted to partnership effective 1 October 2020. Maisel's practice covers all areas of IP law including litigation, patent prosecution, transactions, opinions, and counseling. She focuses on IP and privacy law issues and is a certified information privacy professional in the US. (BD)
Lutz Abel adds IP partner to Munich office – Karsten Brandt has joined Lutz Abel as a partner within the Munich office. Brandt is an IP specialist with a focus on patent litigation, and he is also experienced in both trademark and copyright law. Prior to his appointment he practiced law at Grünecker. (BD)
DLA Piper hires information security and privacy lawyer to IP & Tech team – DLA Piper has announced the appointment of Ronald Plesco to partner within the IP and technology group. Plesco has over 20 years of experience in cyber investigations, privacy, threat intelligence, information assurance, identity management, cyber threats and cyber-enabled frauds, data analytics and AI. He was previously a partner and national leader in the cyber security services practice at KPMG. Plesco can be found at DLA Piper's Philadelphia office. (BD)
Barnes & Thornburg bolsters Chicago office with new patent partner – Kurt Rohde has joined Barnes & Thornburg's Chicago office as a partner within the IP department. Rohde advise clients on patent portfolio management, patent prosecution and complex litigation. He also has experience counseling on licensing, joint development agreements and rights management. (BD)
Malaysia's Gan Partnership welcomes top litigator – Bahari Yeow Tien Hong and Lim Zhi Jian has joined Gan Partnership after spending a decade at Lee Hishammuddin Allen & Gledhill. The IP litigation specialists made a splash when they debuted in the enforcement and litigation tables of WTR 1000 for the first time last year at the gold and silver tiers respectively. (JN)
And finally...
How WTR is connecting trademark leaders this October – WTR is delighted to unveil WTR Connect, a series of high-level online events taking place across two weeks in October, with in-depth sessions timed to accommodate participation from around the world. The ground-breaking digital concept offers a series of individual interactive digital sessions organised around major themes. Comprised of a series of hubs, each session is designed to facilitate discussion, benchmarking and the sharing of best practice around key topic areas and challenges facing trademark and brand leaders. Each day will start with a keynote address from a major industry figure. This will be followed by live breakout discussions lasting for a maximum of 60 minutes. These will be in a variety of formats including masterclasses, open discussion forums, solution rooms and closed-door, invite-only boardrooms. To find out more and to secure your place at WTR Connect, click here.