New JPO commissioner, USPTO updates scandalous guidelines, and Kardashian copycat lawsuit: news digest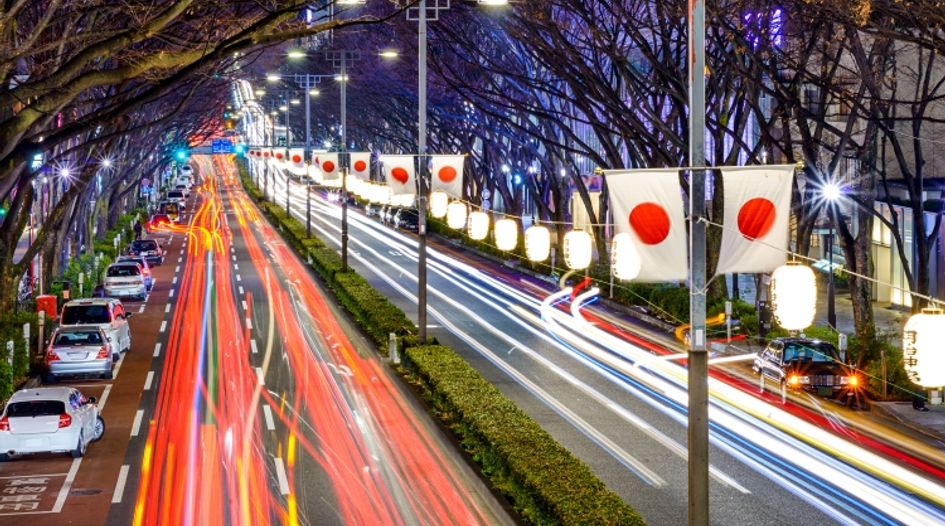 Every Tuesday and Friday, WTR presents a round-up of news, developments and insights from across the trademark sphere. In our latest edition, we look at IP Australia announcing examination delays, the Portuguese registry updating its fees, a discussion on Western names being used on buildings in China, the Crips street gang apologising for a trademark dispute, and much more. Coverage this time from Trevor Little (TL), Jonathan Walfisz (JW) and Tim Lince (TJL).
Office radar:
USPTO updates Section 2(a) guidelines – The US Patent and Trademark Office (USPTO) has released a new examination guide in relation to Section 2(a)'s scandalous marks provisions. The update follows last week's Iancu v Brunetti decision, which we've written about extensively already. The updated guidelines now clarify exactly how the USPTO will examine applications following the Supreme Court's decision in Brunetti. Specifically, it states: "A mark may consist of or comprise 'immoral' or 'scandalous' matter is no longer a valid ground on which to refuse registration or cancel a registration. The portions of Trademark Manual of Examining Procedure (TMEP) §1203 that relate specifically to examination of immoral or scandalous matter no longer apply." On top of that, the USPTO clarifies that any application that was previously abandoned after being refused registration under the provision could now re-apply. The office will begin acting on the guideline change on July 19 at the earliest. (TJL)
New IP commissioner at JPO – As revealed by our sister title IAM, Akira Matsunaga has taken over as the new commissioner of the Japan Patent Office (JPO), replacing Naoko Munakata. As the first woman to hold the post, Munakata led the office for two years and spearheaded initiatives around SEPs and arbitration. For his part, Matsunaga most recently served as director-general for regional economic and industrial policy at Japan's Ministry of Economy, Trade, and Industry (METI). (TJL)
IP Australia trademark delays – The Intellectual Property Office of Australia has announced it is experienced a "significant increase" in the number of trademark applications filed to the office. For that reason, it added, there are "currently delays in the examination of trademarks". The office reminds users that these delays will not change the date from when any rights take effect (as such rights originate from the filing date). (TJL)
Portugal updates fees for IP procedures – The Portuguese Industrial Property Office (INPI) has instated its new fees as of 1 July for IP procedures. The full list of updated fees can be found here. The rate for a trademark registration for a single category has been raised from €127.37 to €254.73. Each additional class registration has been increased from €32.29 to €64.57. (JW)
Spanish IP Office new video on trademark registration – The Spanish Patent and Trademark Office (OEPM) has published a new video tutorial on how to file electronic trademark applications to the office. Handily, the video considers new types of brands that can be registered following recent law changes. (TJL)
Turkmenistan hosts WIPO Seminar – Turkmenistan's Ministry of Finance and Economy has worked alongside the World Intellectual Property Organisation (WIPO) to hold a seminar in the capital of Ashgabat. The key topic of the seminar was preparing applications and the legal registration of industrial designs. (JW)
Legal radar:
Reap what you sew: Kim Kardashian sues fashion copycat for $2.7 million – This week, a California federal judge ordered Missguided USA, a fast fashion retailer, to pay Kim Kardashian monies totalling $2.7 million in damages and $59,600 in attorneys' fees. The Fashion Law reports the American wing of the British retailer were sued for the "using of Kardashian's trademarks in connection with the sale, marketing or distribution of its products". Evidence presented showed Missguided selling dresses that were copies of ones Kardashian had debuted. Despite this, it was not the dress that brought about the suit. Missguided's use of Kardashian's name in their viral advertising was the trademark infringement. Kardashian's counsel complained that the model's social media posts and endorsements can be worth millions, with her selectivity of endorsements being a key element of their value. In other Kim Kardashian-related trademark news, Kardashian has backtracked over her proposed Kimono shapewear clothing range due to calls from the Japanese government. Her use of the term for traditional Japanese clothing was deemed offensive and Kardashian has issued a public apology. That doesn't end the controversy though; Japan's trade minister Hiroshige Seko has confirmed that the JPO will be sending a delegation to the US to discuss the trademark application following a backlash in Japan. (JW)
Crips apologies to family of Nipsey Hussle over trademark dispute – Officials for Crips LLC, the official company representing the southern Californian street gang, have issued an apology over the trademark dispute between them and Nispey Hussle's family, reports the Blast. Nipsey Hussle was a rapper who was gunned down outside his store Marathon Clothing in South Los Angeles in March 2019. Both the Crips and Nispey's brother, Samiel Asghedom, and Leslie Rovero filed trademark applications for the term THE MARATHON CONTINUES just days after Hussle's death. The organisation is now prepared to turn over the trademark with William King Hollis, corporate communications director for the Crips LLC, saying "We are deeply sorry for any disruptions and melee that the trademark acquisition may have caused to his family, friends and fans." (JW)
Market radar:
Over $60k worth of counterfeits seized from one truck in Hong Kong – Customs in Hong Kong seized around 2,000 counterfeit items from a truck this week. The luxury goods including watches, sunglasses and shoes were estimated to be worth HK$480,000 (US$61,450). The contraband was seized and the 58-year-old driver arrested as the truck attempted to travel from Mainland China into Hong Kong via the Man Kam To Control Point. (JW)
Media watch:
What's in a Chinese property name? – An interesting article on the Global Times this week looked at Chinese building names that often use Westernised labels. It follows a campaign started in the Hainan Province last month when the provincial government announced a list of properties that it claimed had "improper" names, including names such as 'Vienna', 'Baroque' and 'Victoria'. As the article explained, the government "demanded the owners change them because they were 'kowtowing to foreign cultures'". However, the article notes some of the reasons that property owners – especially private entities – could look to use such names in China. "The exotic atmosphere implied by foreign names helps the properties stand out in the competition and adds an additional layer of appeal as realtors pitch to potential customers," the author suggests. The article then delves into naming conventions across the world – noting how naming, especially for areas and buildings, is an increasingly tricky matter. "In a world that has been and is still full of inequities and power play, naming, be it after geographic locations or people, inevitably interacts with much more complicated backdrops, such as colonialism and liberation, oppression and resistance, cultural superiority and inferiority and racism and rights." For those in the trademark space, the difficulty of naming will come as no surprise. (TJL)
Domain radar:
'.madrid' gTLD ready to accept applications – Madrid will begin accepting applications for their newly acquired '.madrid' TLD from 16 July to 3 October. Domain Incite reports on the end of Madrid's 5-year wait since the domain name was first authorised. The sunrise period for applications will defer to applicants with matching Trademark Clearinghouse right holders with a few hundred public service names already allocated. (JW)
Friday catch-up:
Every Friday in our news digest we will provide a quick rundown of the latest news, analysis and intelligence posted on WTR. Over the past week we:
And finally…
Get the inside track on brand protection online – WTR is pleased to announce that, following a sold-out debut in Chicago, its Brand Protection Online event is heading to London on 14 October. A unique forum for brand professionals to discuss solutions to the challenges that arise when protecting trademarks online and share insight on how to prioritise enforcement efforts, the event programme will cover:
Developing a state-of-the-art online brand protection strategy
Fighting infringement on e-commerce sites
Brand protection strategies for social networks and apps
Managing the changing domain name landscape
Data privacy and GDPR: working within the rules
Delegate places at the event cost £495 (excluding VAT) but – until 6 September – a saving of £100 is available when using the following code: BPO100. To register for Brand Protection Online Europe, click here.