Exclusive: new details emerge of proposed Trademarkia and LegalForce sale, as founder eyes exit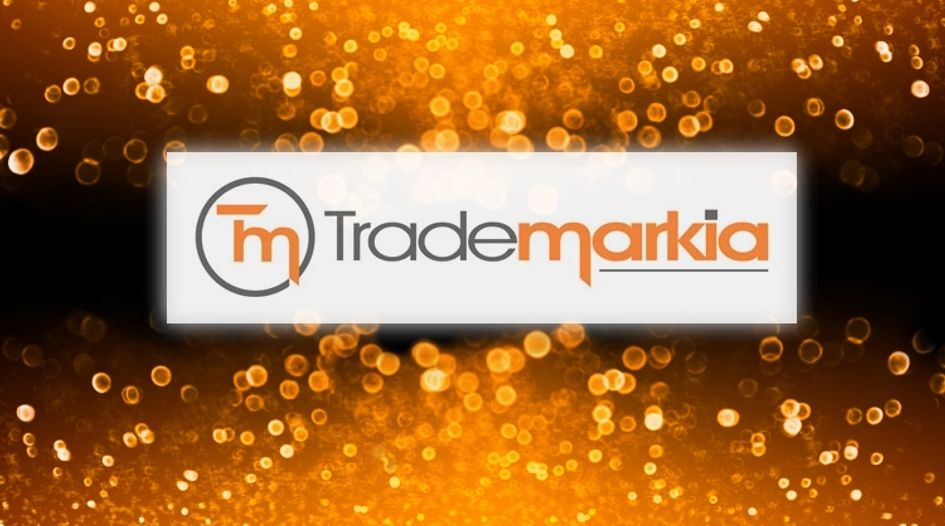 Trademarkia founder writes to shareholders to confirm prospective sale
Sales prospectus reveals online revenue levels generated by Trademarkia
Potential sale posed to the counsel for rival and litigation target LegalZoom
In an article posted on WTR yesterday we revealed that Trademarkia founder Raj Abhyanker was considering a sale of the platform. Following the publication of that article, he has written to the shareholders of Trademarkia and LegalForce Inc to confirm his intention to exit from the entities and provide more detail on the prospective sale – and the parties he has already sought to sound out.
Trademarkia was founded a decade ago as a customer-facing web portal for Abhyanker's law firm and quickly saw him – and his organisation – become one of the most prolific filers at the USPTO. At present, the Trademarkia.com search engine attracts approximately 1 million unique visitors per month. As we noted yesterday, it has also been one of the platforms at the heart of industry debate over sites offering low-cost filings online. While such sites argue that they are bringing low-cost trademark services to a small business audience that would not otherwise employ, or be able to afford, the services of a law firm, critics in the legal community have accused them of commoditising trademark filings and, in some instances, leading to more applicant expense when the DIY model leads to the need for subsequent legal work. Furthermore, over the past 15 months Abhyanker has waged war with a number of competitors, launching a series of lawsuits alleging that they engage in the unauthorised practice of law.
Now, though, it has emerged that Abhyanker is seeking to either exit from Trademarkia and LegalForce Inc, or merge it back into his firm LegalForce RAPC Worldwide (or create a new law firm). At the heart of the decision are the difficulties of juggling a complex structure which aligns Trademarkia and its owner entity LegalForce Inc alongside the LegalForce RAPC Worldwide law firm. After our article revealed that he was mulling a sale, Abhyanker wrote to his shareholders pointing to the WTR piece and confirming his intentions, noting: "It has been hard to have a two company model and a separate law firm with no venture capital. We have sought to work within the ethical rules, and it is hard in the structure we have".
In a sales prospectus, obtained by WTR, Abhyanker notes that LegalForce Inc revenues for 2016, 2017 and 2018 are $1.6 million but that revenues for 2019 are expected to be about $1 million, explaining: "The decline in revenue is because the law firm partner of LegalForce Inc, LegalForce RAPC Worldwide, is looking to narrow the suite of services that are offered by LegalForce Inc to just the docketing and case management tool… as opposed to a broader license as Trademarkia's dedicated US advertiser for all of its trademark and other legal-related services."
However, the reverse revenue flow is somewhat different – the prospectus noting that "Trademarkia.com's online workflows have consistently generated about $3.8 million dollars in online revenues for RAPC per year based on the past seven years average revenue".
The prospectus concludes: "The value of LegalForce Inc to a potential buyer is the opportunity to recapitalize the Trademarkia brand as a destination portal for international legal matters, and (or) do-it-yourself trademark filings, or partner with one or more separate law firms to keep growing the underlying business. [A] Law firm(s) acquirer of LegalForce Inc could capture all the revenues from Trademarkia.com for itself without a licensing fee. Furthermore, LegalForce, Inc owns the brand LEGALFORCE, and its associated domain www.legalforce.com, which has a good reputation in trademark filing industry. This attractive brand could be licensed to law firms to form a big LegalForce network."
All eyes will now be on whether a buyer emerges during the bid process (which runs until 31 August 2019) or if LegalForce Inc is dissolved or the offering merged back into LegalForce RAPC Worldwide. The former is clearly the preferred option, with Abhyanker looking towards career ventures outside the legal space. In terms of potential buyers, while law firms, private equity and buyer groups are being "encouraged to apply", WTR understands that Abhyanker has posed the potential sale to UpCounsel (in which Abhyanker is a "significant shareholder" following the resolution of a recent legal dispute) and the outside counsel of LegalZoom – the most high profile target of his recent spate of lawsuits against competitor platforms.
Our article yesterday, focused on the launch of another platform (Trademark.com) and concluded that a shake-up in the online filing platforms landscape could be coming in the next few months. That now seems even more likely now that it has been confirmed that one of the longest running players, Trademarkia, is on the market.