"The EUIPO should lead on enforcement" – trademark community reacts to Archambeau appointment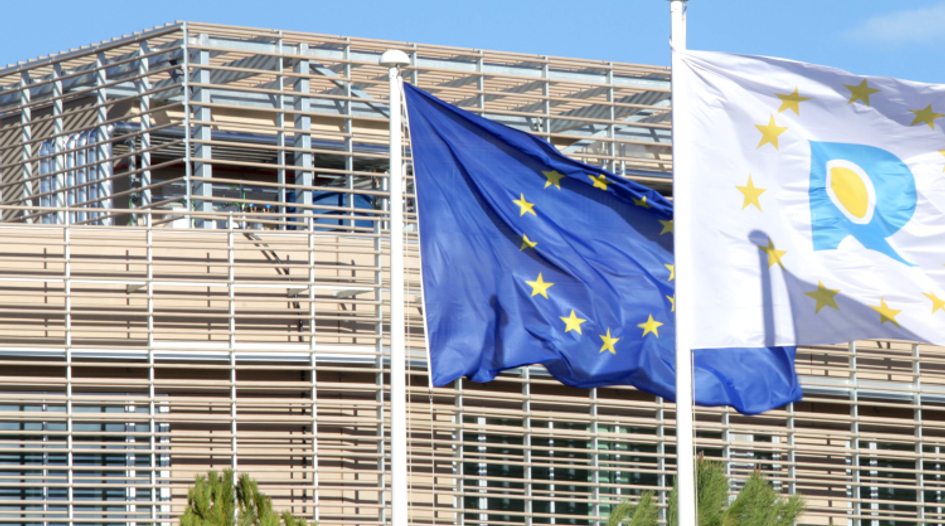 IP offices and associations react to appointment of new EUIPO executive director
Christian Archambeau widely regarded as a safe pair of hands at the office
INTA president says association looking to "deepen" relationship with EUIPO
It was confirmed yesterday that Christian Archambeau will take the reins permanently as executive director of the EUIPO. We reached out to national IP offices within the European Union, as well as some key trademark associations and leading filing law firms in the EU, for their reaction to the appointment.
As we reported, Archambeau has been the acting executive director of the office since July 1, and began his tenure as permanent executive director yesterday. He was previously the EUIPO's deputy executive director under António Campinos, who joined the European Patent Office (EPO) as president back in July. In all, he's been worked at the EUIPO's Alicante office since 2010. Given the significance of the leadership position, we sought out reaction from those across the community. We reached out to key associations, national IP offices in the European Union and some of the leading trademark filing law firms in the EU for their response to the move. We present the responses we received in full below (we'll add any more we receive to the end of this article):
Tish Berard, president of the International Trademark Association (INTA):
"INTA congratulates Mr Archambeau for his appointment as Executive Director of the European Union Intellectual Property Office (EUIPO). We are certain that the Office and the global IP community will greatly benefit from his expertise and talent.
"While Mr. Archambeau's appointment inaugurates a new chapter in the EUIPO's story of success, we trust that his previous role as the EUIPO Deputy Executive Director will bring continuity to the Office's work and strategy, and that the EUIPO will strive to continue delivering quality services, based on a close, transparent, and open collaboration with users.
"For this, it is key that users and their needs continue to be at the center of any strategy, and that the office maintains focus on its core function: the efficient, unburdensome registration of trademarks and designs.
"We hope that under Mr Archambeau's leadership, the Office will complete its transformation into a modern, forward-thinking and responsive office. In that respect, the EUIPO should lead on enforcement (offline and online) through the Observatory, focus on the use and impact of new technologies, and continue to promote convergence practices among EU national offices as well as its flagship tools outside the EU, always at the benefit of its users and without overreaching on its financial and human resources.
"INTA looks forward to deepening its close and productive relationship with the EUIPO, and to collaborating with Mr Archambeau and the office on our shared goals in service of brand owners and consumers throughout Europe and globally."
A spokesperson for MARQUES:
"MARQUES wishes to congratulate Mr Archambeau on his formal appointment as Executive Director of the EUIPO on today's date. We would like to wish Mr Archambeau every success in his new position and look forward to a fruitful cooperation with the EUIPO under his mandate.
"We have been reassured that in his statement to all EUIPO stakeholders released this morning, Mr. Archambeau has confirmed that the Office will continue to focus on involving users in its activities and reinforcing cooperation with the EU Member States, candidate and third countries, as well as EU institutions and international partners, with a view to shaping the global IP landscape and promoting a dynamic environment for the growth of European business and entrepreneurship. MARQUES – and all the IP user community – clearly have great expectations that the office will continue to foster cooperation with its users and regular user's consultation, as fundamental elements for a sound functioning of the office and a coherent planning and execution of all its strategic objectives, in which priorities still remain in further improving quality, timeliness and consistency in trademark and design operations and to increase accessibility to services and tools."
A spokesperson for UK Intellectual Property Office (UKIPO):
"Congratulations to Christian Archambeau on taking up his position as Executive Director. He inherits a much reformed and modernised office thanks to the good work of his predecessor. We look forward to a continued productive relationship with the EUIPO under his stewardship."
Edmond Simon, director general of the Benelux Office for Intellectual Property (BOIP):
"I would like to congratulate Mr Archambeau on his appointment as the new executive director of the European Union Intellectual Property Office (EUIPO). We look forward to a continued constructive collaboration between our offices and wish Mr Archambeau the very best in his new position."
Niamh Hall, partner at FRKelly, one of the leading trademark filing firms in Europe:
"We would join in congratulating Mr Archambeau on his appointment and wish him well in his new position.  He has a challenging time ahead, with Brexit likely to create many issues, in particular how to deal with ongoing proceedings involving UK rights and UK use."
Ruta Olmane, associate partner at METIDA Law Firm and former president of ECTA:
"I am sending Mr Archambeau my best regards as I had a pleasure to meet with him personally many times. I wish him success in his new position, and I trust he will continue successful execution of SP2020 and I look forward to the proposals of his team for the next Strategic Plan, which I hope will have the same high level of ambition as the current one. I also hope that he will continue a close dialogue with users as it was previously. Our firm would also like to add that, as being among top 25 EUIPO e-users, we hope that Mr Archambeau will put his efforts to improve the EUIPO's overall IT infrastructure and will bring some new innovative ideas and decisions that will enable e-users to perform our daily tasks more effectively."