A new chapter in Brazil as INPI appoints senior leadership and looks to the future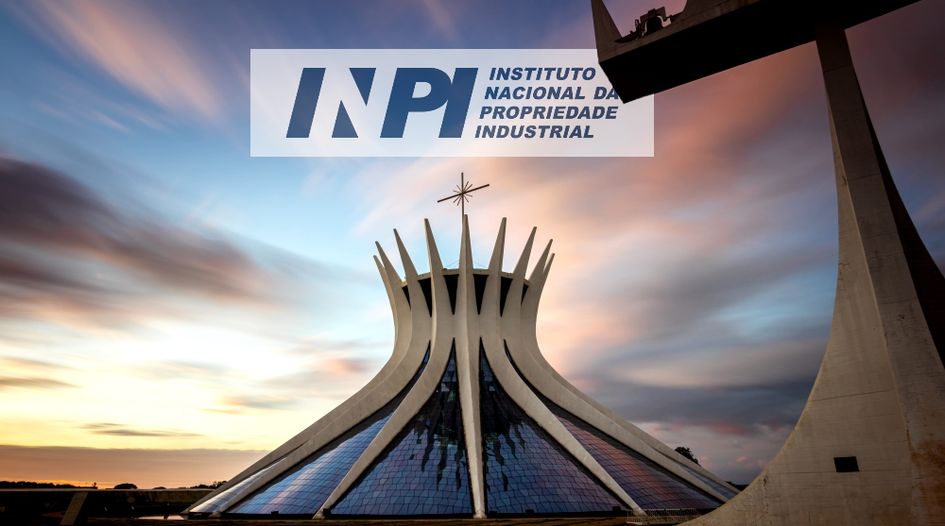 New leadership in place at Brazilian National Institute of IP
Permanent director Júlio César Moreira is former patent head
Expert admits agency could have patent focus going forward, but not to detriment of trademark function
Following months of uncertainty, the Brazilian National Institute of Industrial Property (INPI) is implementing significant changes, with new leadership taking the reins and a pledge to hire more examiners in an attempt to tackle the trademark backlog.
In April 2023, WTR highlighted a period of transition at the agency following the inauguration of Luiz Inácio Lula da Silva (commonly known as Lula) as president of Brazil. This political shift led to significant changes at INPI, including the removal of former leadership and the appointment of Julio Cesar Moreira as the interim office president.
INPI had previously been regarded with optimism by local practitioners, marked by a significantly reduced trademark backlog, streamlined processes and a modernised approach following the adoption of the Madrid System. However, the absence of permanent leadership raised concerns about the future trajectory of the office, particularly from a trademark perspective.
Fast-forward six months, and we now have a clearer picture of INPI's new leadership team. It is understood that the appointment of INPI's president and directors was officially published in a recent Official Gazette. The line-up includes:
Júlio César Moreira as president (formerly interim president);
Schmuell Lopes Cantanhêde as director of trademarks, industrial designs and geographical indications;
Alexandre Dantas Rodrigues as director of patents, computer programs and integrated circuit topographies;
Alexandre Lopes Lourenço as director of administration;
Tania Cristina Lopes Ribeiro as executive director; and
Antonio Cavaliere Gomes as chief prosecutor of INPI's specialised federal prosecutor's office.
Although it is still early days, the appointments represent an important shift. For instance, now-permanent president Moreira has an extensive background both as a chemical engineer and in the patent sector. He has worked at INPI since 1998 and served as patent director from 2011 to 2018. Therefore, there is some speculation that INPI could become more patent-focused going forward. And with the Brazilian government pledging to reduce the average time frame for granting patents in Brazil to two years, it appears that Moreira is well placed to take on that task.
Talking this week to WTR, BMA Law lawyer Jana Fraccaroli claims that prioritising patents at the agency may not be to the detriment of the trademark function. The Brazilian government has also announced plans to reduce the time frame for granting trademark registrations, with the aim of attracting more investment in research, development and technology. Plus, the new director of trademarks, Cantanhêde, has "a long-term career at INPI", Fraccaroli says. "He has been working with IP and trademarks since his admission in 2001, so he has a solid knowledge on trademark procedures. Therefore, as long as he is able to conciliate his technical background on trademarks with management skills, I believe that he may give valuable contributions to the operations of the trademark department," Fraccaroli adds.
There is also a plan to hire 120 new professionals, specifically:
40 patent examiners;
40 trademark examiners; and
40 analysts for planning, management and infrastructure in intellectual property.
One of the main purposes of this will be to expedite INPI's examination procedures and help decrease pendency times, the agency states. "The hiring of 40 examiners to the trademark sector will likely contribute to expedite the examination procedures and reduce the average time for processing trademark applications and granting registrations, also helping to reduce or – in a more optimistic scenario – eliminate the backlog," Fraccaroli says. "They may also help to improve the quality of the decisions at the trademark department."
The changes in leadership at INPI initially raised concerns regarding the potential imbalance between patents and trademarks. However, practitioners on the ground appear to be more optimistic that the agency is in a good place – the focus on reducing the backlog and enhancing overall trademark protection indicating brighter days ahead for the trademark community in Brazil. "If the announced goals and strategic objectives for INPI are actually met, I believe that we will see considerable improvements in the trademark area," Fraccaroli concludes. "Therefore, I am hopeful for the future of INPI from a trademark perspective."