New ARIPO director 'vision for future'; AAFA counterfeit liability call; Boohoo buys Debenhams – news digest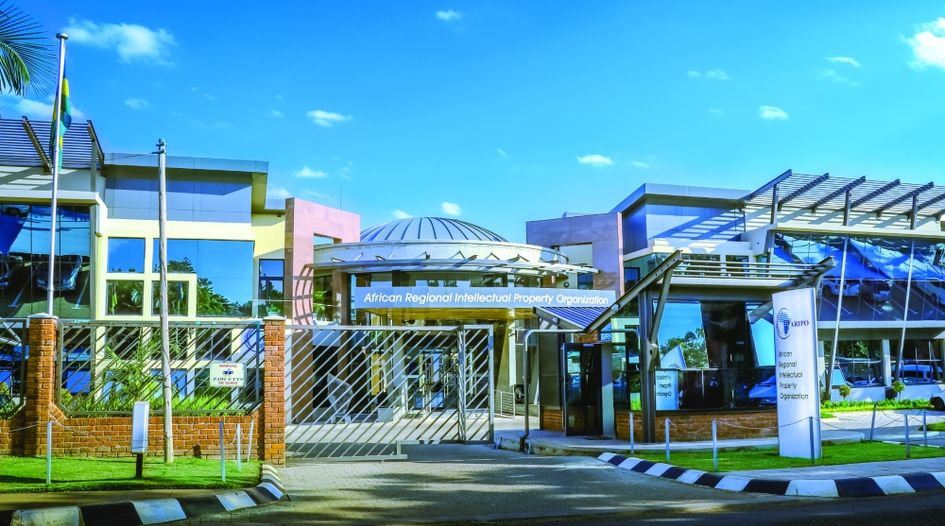 Every Tuesday and Friday, WTR presents a round-up of news, developments and insights from across the trademark sphere. In our latest round-up, we look at Nike taking a kick at counterfeit footwear manufacturers, USPTO reopening a comment period on state sovereign immunity, ICANN inviting leadership applications, and much more. Coverage this time from Trevor Little (TL), Bridget Diakun (BD), Jonathan Walfisz (JW) and Tim Lince (TJL).
Market radar:
AAFA calls for legislation to hold platforms liable for fakes – We previously reported that the USPTO had reopened its comment period regarding secondary trademark infringement liability in the e-commerce setting. One organisation to make a submission so far is the American Apparel & Footwear Association, which is calling for legislation to hold online platforms liable for counterfeit goods sold on their sites. "The foundation of our trademark system predates e-commerce and is not equipped to address the online counterfeiting issues experienced today. While brick-and-mortar stores are generally liable for the products they sell, the same cannot be said about large online third-party marketplaces," says Steve Lamar, president and CEO of the association. "Current law does not adequately incentivise third-party marketplaces to take the steps necessary to keep counterfeits off their platforms. Further, this lack of liability results in limited efforts by online platforms to proactively monitor for counterfeits, moving the cost and burden to our members. This landscape makes it difficult for our member brands to pursue trademark infringement claims against these online platforms who facilitate the sale of fake product." (TL)
Boohoo picks up Debenhams brand for a cool £55 million – Boohoo announced on Monday that it is buying the Debenhams brand for £55 million ($75 million). The fashion company will acquire the Debenhams label and fashion sub-brands including Manta Ray and Principles, reports Bloomberg. The purchase will help boost the online retailer's offering beyond its main market of teenage and young women. Importantly, Boohoo is not buying any of the retailer's inventory or keeping its 124 physical stores, which puts thousands of jobs at risk. The deal is a reflection of the growing value of intellectual property, particularly data, domain names and trademarks, in an increasingly e-commerce oriented market. Boohoo bought the Karen Millen and Oasis brands out of insolvency in 2019. (BD)
Asos in exclusive talks to buy Topshop, Topman and Miss Selfridge brands – Asos has emerged as the frontrunner to buy the Topshop, Topman, Miss Selfridge and HIIT brands out of administration, reports BBC. Asos said it was "a compelling opportunity" to buy "strong brands that resonate well with its customer base". The news comes just after an announcement that a consortium including the fashion chain Next would no longer bid for Topshop and Topman because it was "unable to meet the price expectations of the vendor". No deals have been struck, and there are others interested in some or all of Arcadia Group including Mike Ashley's Frasers Group, as well as a consortium including Authentic Brands and JD Sports. The Issa brothers, who recently bought supermarket chain Asda and Chinese fast gian Shein, are also said to have made bids for Topshop. According to Bloomberg, Asos is discussing a price of more than £250 million ($343 million), but BBC alleges the online retailer is only interested in the brands and not their shops. (BD)
BBC Studios announces new deals and renewals for 'Hey Duggee' – BBC Studios has renewed licensing deals with "Hey Duggee" toy partners Golden Bear and 8th Wonder, reports License Global. The company has also announced a number of new partners including HTI for a range of bubbles, outdoor, electronic musical instruments and character cases and Fiddes Payne for home baking. The popular cartoon character also has its first confectionary product with Kinnerton launching at Easter. The deals will further see a launch of new "Hey Duggee" children's toys in the UK this year. "It's a real joy to start 2021 by renewing licensing agreements with two hugely valued partners and adding further great new deals to our 'Duggee' portfolio," says Julie Kekwick, senior licensing manager at BBC Studios. "I'm excited for parents and kids to experience and enjoy the incredible selection of new 'Hey Duggee' products on offer this year." (BD)
United Legwear & Apparel Co acquires TicTacToe brand – United Legwear & Apparel Co. (ULAC) has acquired TicTacToe, a brand of infant, toddler, and children's legwear, accessories and apparel. In addition to being able to off the brand to retailers, ULAC is looking to develop a global licensing program across all categories in the kids' market. (BD)
Record lows for counterfeit Euro notes – The European Central Bank has reported a historic dip in counterfeits of euro banknotes. In 2020, there was a 17.7% drop in counterfeits than the previous year. For every million euro banknotes in circulation, there were 17 counterfeit notes, equating to 460,000 banknotes in total, a reduction from the 559,000 withdrawn in 2019. (JW)
ACG asks 'how low' counterfeiters can go – In a new blog on the website of The Anti-Counterfeiting Group, ACG director general Phil Lewis asked a question that many brand owners will often ask themselves: how low can counterfeiters go? He specifically refers to counterfeiters who have been using the ongoing covid-19 pandemic to profit in a situation "where lives are at stake and people are naturally fragile and anxious". In such a time, "you can count on these obnoxious criminals to see it as an opportunity", he says. More concerningly, Lewis states that counterfeiters are adapting their production strategies in the wake of changing consumer habits. "To sustain their menacing trade, they have also needed to change their ways of working. Simply moving online has not been enough and therefore, 'nearshoring', sometimes known as 'reshoring', has been adopted. This is the practice of transferring production and manufacturing from international locations to more domestic bases. So, we now need to be on the lookout for the emergence of more production plants within the UK.  All this while Trading Standards, police and Border Force officers have been turned towards covid-19 and Brexit issues and other competing priorities." For that reason, he urges the government "to stem demand" and put in a "concerted communication effort" in the weeks and months ahead. Indeed, the blog follows reports of a scam in the UK of emails, text messages and phone calls claiming to be from the National Health Service (NHS), asking people to pay for the covid-19 vaccine. It is a reminder, perhaps, of the brand protection work being undertaken by various health organisations – including the NHS, UNICEF and WHO – to tackle the spread of scams, false health claims, and counterfeit goods. (TJL)
Walker Morris leads on Globe-Trotter's brand collaboration with British Airways – Walker Morris's intellectual property team recently represented luxury luggage brand Globe-Trotter in a collaboration with British Airways. A press release from the firm states that the team, led by IP team head Alan Harper, with the support of trainee solicitor Rebekah Dailey, Globe-Trotter through the commercial and legal practicalities of a co-branding deal between the two iconic British brands. The partnership has paved the way for Globe-Trotter to design and manufacture 150 limited edition 'BOAC Speedbird' carry-on cases to mark the retirement of the Boeing 747 fleet, with each case featuring a fragment from a British Airways 747 jet. Commenting on the agreement, Harper said: "Globe-Trotter has been the emblematic brand for luxury travel for over 120 years, and we are proud to play a pivotal role in this iconic collaboration with British Airways. The deal moved at quick pace and we successfully navigated the complexities of the agreement and ensured that Globe-Trotter was well positioned for its partnership with British Airways." (TL)
Legal radar:
Nike takes a kick at counterfeit footwear manufacturers – Nike has filed a suit at the US District Court for the Southern District of New York against 589 websites and 676 social media accounts grouped into 42 networks originating from China, Saudi Arabia, Bahrain and other jurisdictions. The suits allege the sites are manufacturing and selling counterfeit Nike and Converse footwear. Nike is seeking a sales injunction, to force the domain name registrars to disable the sites and for damages of $100,000 per infringing domain name as well as punitive damages on account of defendants' "gross, wanton, wilful, and malicious conduct." (JW)
Office radar:
(For more of the latest coronavirus-related updates from national IP offices, please read our dedicated article which is being continuously updated)
New ARIPO director voices 'vision for the future' – On the website of the African Regional IP Organisation (ARIPO), new director general Bemanya Twebaze has looked ahead to 2021 and shared "his vision for the future of the office". He said: "One of the major challenges confronting the office relates to sustainability in the face of a rapidly changing environment and a shifting IP landscape in Africa in the wake of calls for more integration on the continent." In response to those challenges, he vowed to meet a number of targets, including strengthening the ARIPO legal framework, financial sustainability of the organisation, and embracing covid-19-induced opportunities for success post-pandemic. (TJL)
USPTO reopens comment period on state sovereign immunity… – The USPTO has reopened the comment period for submissions on state sovereign immunity. On 5 November 2020, the office published a Federal Register notice requesting public input regarding the extent to which patent or trademark right holders are experiencing infringement by state entities without adequate remedies under state law. That comment period closed on 21 December but, through a notice published last week (86 FR 6636), the office is accepting additional comments until 22 February. (TL)
… and creates info page on Trademark Modernisation Act – The USPTO has created an informational webpage centred on the Trademark Modernisation Act of 2020 (TMA). The resource identifies key provisions, and offers an email box to ask questions and provide feedback. The office explains: "The TMA provides new procedures to challenge trademark applications and registrations with inaccurate claims of use in commerce. It also provides authority for the USPTO to shorten response deadlines to move applications through the system more quickly." (TL)
Domain Radar:
ICANN invites leadership applications – ICANN's nominating committee is inviting interested individuals to submit applications for key leadership positions within the organisation. Specifically, it is seeking to appoint three members to the ICANN board of directors, as well as three regional representatives to the At-Large Advisory Committee, two members of the Generic Names Supporting Organisation Council, and one member of the Country Code Names Supporting Organisation Council. ICANN states: "Guided by the broad public interest, those selected will work to fulfil ICANN's mission to coordinate the global internet's system of unique identifiers, and in particular, to ensure its stable and secure operation. The selected leaders will make a valuable public service contribution toward ensuring the stable and secure operation of the internet's unique identifier systems." The deadline to submit applications is 18 March 2021. (TL)
GNSO targets excessive sunrise fees – On Domain Incite, Kevin Murphy reports that, under recommendations approved by ICANN's GNSO council, registries could be banned from using reserved and premium lists to block trademark owners from registering their brands during sunrise periods, or charging them excessive fees. The recommendations came in the final report of Review of All Rights Protection Mechanisms in All gTLDs working group, and state: "The working group recommends that the registry agreement for future new gTLDs include a provision stating that a registry operator shall not operate its TLD in such a way as to have the effect of intentionally circumventing the mandatory RPMs imposed by ICANN or restricting brand owners' reasonable use of the sunrise RPM." As Murphy notes, however, the recommendation "may well be watered down to homeopathic levels by the forthcoming Implementation Review Team, which will be tasked with turning policy into practice". (TL)
On the move:
Willkie snags two patent litigators from Fish & Richardson – Patent litigators Indranil Mukerji and Stephen Marshall have left Fish & Richardson, where they served as principals, to join Willkie Farr & Gallagher as partners in the intellectual property and litigation departments in Washington DC. Mukerji has joined with a dual role as Willkie's head of tech patent litigation. Thomas J Meloro, chair of the intellectual property department, said: "Patent disputes and PTAB activity are vital to many of our clients, especially in the high-tech sector, which has translated into growing demand for our patent litigation expertise and capabilities. With over 100 patent cases under his belt, including some of highest profile cases of the past decade, Indy is a go-to IP trial lawyer, litigator and negotiator for top tech companies. He and Steve are a terrific team who bring a practical, client-focused approach to high-stakes caes. Their impressive track record, stellar reputation and collaborative approach will be valuable additions to our IP practice. They are a natural fit at Wilkie." (BD)
Adrian Cyhan moves to Stubbs Alderton & Markiles – Californian law firm, Stubbs Alderton & Markiles has welcomed Adrian Cyhan as a partner in its Intellectual Property & Technology Transactions practice. Cyhan comes from Dinsmore & Shohl and is a registered patent attorney with extensive experience in trademark filing and prosecution and related counselling. (JW)
And finally...
WTR Connect returns this spring with five days of strategic content – The second WTR Connect series of digital events will take place the week commencing 15 March 2021. The event will offer more than 20 interactive digital sessions, each designed to facilitate discussion, benchmarking and the sharing of best practice around key topic areas and challenges facing trademark and brand leaders. The theme for the event is 'exchanging cost-effective and resource-efficient best practices' and each day will start with a keynote address from a major industry figure, which is followed by live breakout discussions lasting for a maximum of 60 minutes. Registration is free for WTR subscribers and participants can register for as many sessions as they like across the week, building their own schedule. For event timings, and to sign up to attend, please click here.