Nauru opens trademark office; Facebook plans new name; Tencent named China's most valuable brand – news digest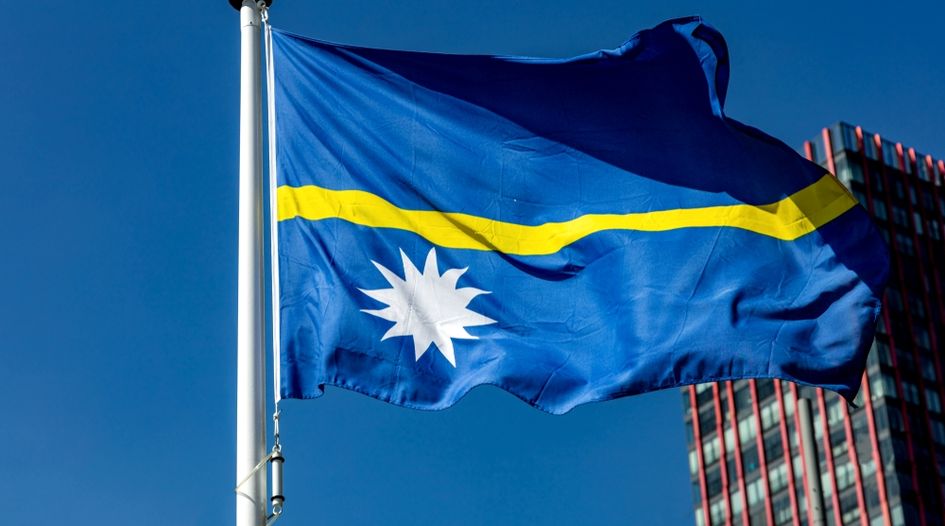 Every Tuesday and Friday, WTR presents a round-up of news, developments and insights from across the trademark sphere. In our latest round-up, we look at the Brazilian IPO introducing GI stamps, the SUN JAM trademark case being settled in Zimbabwe, how Vietnam Rice is protected around the world, and much more. Coverage this time from Bridget Diakun (BD) and Tim Lince (TJL).
Market radar:
Vietnam Rice protected around the world – Vietnam's Ministry of Agriculture and Rural Development (MARD) has revealed that the trademark 'Vietnam Rice' is now protected in 22 countries.The term is protected as a generic trademark in 19 countries, including Indonesia, Russia and the 17 member states of OAPI, and is also a certification trademark in China, Brunei, and Norway. The trademark is owned by the MARD in each of those jurisdictions. The protection follows Vietnam being named as one of the world's three leading rice exporters, along with Thailand and India. (TJL)
Brand radar:
Tencent overtakes Alibaba as China's most valuable brand – New analysis from Kantar has found that China's 100 most valuable brands have gained 57% in brand value in the past year, with Tencent overtaking Alibaba in the process. Tencent saw its brand value rise by 85% year-on-year to 279 billion. Alibaba grew by 32% to 201 billion. The other major rises, according to Campaign, were Kuaishou (from 25th to 10th position in the ranking), Douyin (14th to 8th) and Meitaun (9th to 4th). (TJL)
Facebook plans corporate rebrand – According to The Verge, Facebook is planning to change its corporate name as it looks to evolve from "a social media company to being a metaverse company". The name change, which looks set to be similar to Google's corporate name shifting to Alphabet, will be for the parent company that will oversee the Facebook platform, as well as Instagram, WhatsApp, Oculus, and more. "The new Facebook company name is a closely-guarded secret within its walls and not known widely, even among its full senior leadership," claims The Verge. "A possible name could have something to do with Horizon, the name of the still-unreleased VR version of Facebook-meets-Roblox that the company has been developing for the past few years." The new name is expected to be announced on 28 October. (TJL)
Nintendo's licensing business could help it weather the cyclical gaming market – Nintendo's stock has suffered as investors worried about a post-pandemic slowdown. Unfortunately this concern is well-founded, with a forecasted 9% decline in revenue in fiscal 2021, and the company expects more problems from the ongoing chip shortage and competition from the likes of Sony and Microsoft. This is not what investors want to hear given that 97% of Nintendo's revenue comes from its gaming consoles and software. However, they should not be overlooking the company's licensing division, says a Motley Fool analyst. The division, as it stands, is small. The "mobile and IP related income" unit generated 3.2% of the company's revenue in 2020, while the legacy cards unit accounted for just 0.1% of revenue. Nintendo has seen an increase in revenue from the mobile and IP division after launching mobile games, which are developed by its licensed partner DeNa. The mobile games business has been slow, though, and it is more likely that Nintendo will go down the "Disney route", securing licensing deals for its major franchises, like 'Mario' and 'Animal Crossing'. Right now it is focusing its licensing efforts on the merchandise, mobile apps, theme parks, and visual content markets. The division will never grow to the same level as its consoles or software units, but it does have potential for rapid expansion, especially given the popularity of its brands. These licensed products would help it to make money, even when it gets stuck in one of the market's downward cycles. (BD)
Legal radar:
SUN JAM trademark case settled in Zimbabwe – A long-running trademark dispute in Zimbabwe between Cairns Foods Limited and Netrade Marketing Private Limited has finally come to an end with a settlement. The dispute hinged on Cairns Foods arguing that Netrade's product Royal Sun Jam infringed its 50-year-old trademark registration for the term SUN JAM. As well as using the name Royal Sun Jam, Cairns Foods claimed that the product also featured "the trademark and tread patterns that infringed Cairns Foods trademark", according to AllAfrica. A recent three-judge panel reportedly allowed an appeal by Cairns Goods and further ordered Netrade "to destroy all packaging, labels, posters, wrapping, advertising matter, documents and other material in its possession" that bear the registered trademark. (TJL)
Office radar:
(For the latest coronavirus-related updates from national IP offices, please read our dedicated article, which is being continuously updated.)
INAPI reveals trademark growth – The Chilean IP Office (INAPI) has revealed a 23% growth in trademark applications so far this year compared to the same time last year. Up to 30 September 2021, the registry has received 50,722 applications. The 23% growth is an "exponential increase", according to INAPI, compared to increases of 2% and 5% in 2017 and 2018 respectively. Reflecting on the change, INAPI national director Loreto Bresky says the increase is primarily due to a rise in online commerce. "The pandemic challenged thousands of Chileans to look for new sources of employment, which led to the creation of more than 150,000 enterprises that saw on the internet the way to market their products and services," she explains. "Therefore, this trend meant that our figures reached an all-time high for trademark applications. E-commerce forces companies and entrepreneurs to be highly competitive with their brands, because differentiation and the association of distinctive attributes depend on them. For this reason, we are pleased that national users have understood that adequate protection against INAPI allows them to face the market with greater security." (TJL)
Brazilian IPO introduces GI stamps – The Brazilian IP Office (INPI) has published the Brazilian stamps of geographical indications (GIs) that producers and services providers who obtain a registered GI can use on their products. According to the INPI, the purpose of the stamp "is to create a national identity for Brazilian products and services that have a GI, stimulating their use by producers and service providers and facilitating the identification by consumers". The ordinance for the stamps comes into force on 1 November 2021, and from that date, the stamps can be used for free by any producers with a registered GI. (TJL)
Pacific island opens trademark office – According to a LinkedIn post by Clarivate's head of content strategy Robert Reading, Nauru, the second smallest country in the world by population, has opened a trademark office. The Pacific island nation, which gained independence from Australia in 1968, was a cautionary notice jurisdiction until the passing of the Trademarks Act 2019. Direct national trademark applications are now being accepted, and Philip Morris International was the first to file, lodging five applications on 21 July 2021 through the Australian firm Spruson & Ferguson. The filing fees are 200 Australian dollars, and Reading notes that there appears to be no classification system in place, and applications should be made by post. (BD)
Law firm radar:
Lewis Silkin unveils new legal director for games practice – Lewis Silkin has announced the appointment of Nick Allan as a legal director to lead the firm's growing practice in interactive entertainment. Allan is a specialist in computer and video games, especially in commercial transactions in the industry, and has a strong background in IP. Giles Crown, joint managing partner at Lewis Silkin, commented: "It is a pleasure to welcome someone of Nick's calibre and expertise to Lewis Silkin. Nick's practice is perfectly aligned with our focus on creative, tech and innovation businesses and in particular our market leading media & entertainment offering. His appointment further enhances our capabilities in advising clients within the fast growing and dynamic games and interactive entertainment industries. We are delighted to have Nick as part of the team." (TL)
K&L Gates adds trademark partner in Austin – Chris Graff has joined K&L Gates as a partner in the firm's IP procurement and portfolio management practice. Graff's practice focuses on trademarks, brand management, false advertising, unfair competition, and copyright. He counsels clients on global brand protection, clearance, enforcement, licensing and portfolio management. "We're excited to have Chris and his team join the firm's IP practice," says Bob Barrett, a co-leader of K&L Gates' intellectual property practice area. "Their deep knowledge of global trademark and branding issues strengthens our already cutting-edge practice. Moreover, their addition will buttress our burgeoning IP practice in Austin." Graff joins K&L Gates in its Austin office. He previously practiced at Pirkey Barber. (BD)
And finally...
WTR's latest Special Report explores how to manage the brand balance sheet – The ability to measure and record brand value is crucial for a host of business reasons: to gain a 360-degree insight into an enterprise's worth; to measure a company's health or product offerings; to calculate licensing royalties; to determine potential reputational hits and damages in dispute scenarios; to underpin M&A decision making. The list goes on. WTR's latest Special Report takes a deep dive into brand valuation, the reporting of intangibles and strategic best practice for brand leaders. As well as tracking recent developments in the industry and presenting a guide to the fundamentals of valuation practice, we focus in on key trends, the companies that own the most valuable brands and their financial performance. In addition, we present a rundown of the most valuable brand acquisitions since 2000. WTR subscribers can access "Managing the brand balance sheet" here.