Money saving tips, Asia top filers, UDRP review: WTR's autumn edition now available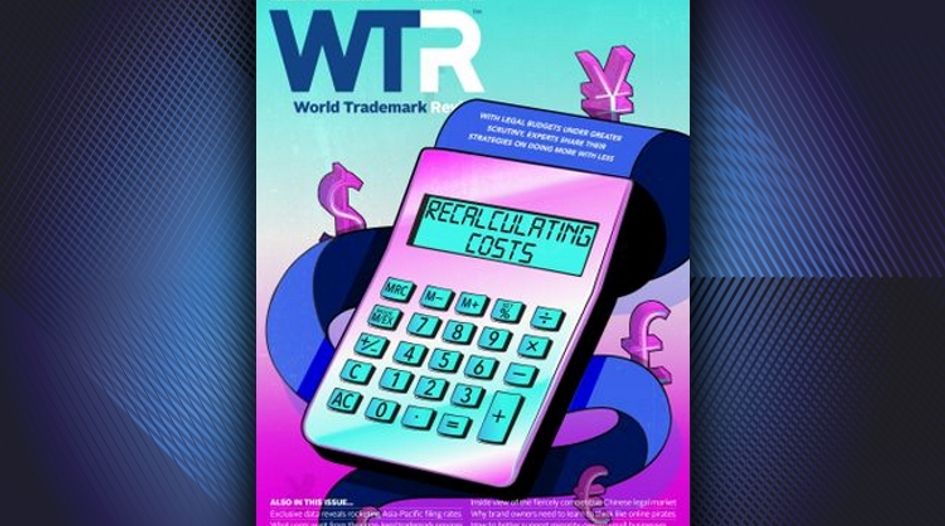 The autumn issue of WTR is now available to subscribers in digital format. In a bumper edition we present budget management tips, reveal the top law firm and corporate filers in key jurisdictions across Asia, analyse the findings of our survey on non-legal trademark services, and more.
Covid-19 continues to create a challenging environment for trademark professionals, not least with respect to budget and brand investment levels. Back in May we surveyed the trademark community to determine the impact that the pandemic could have on IP practices. A startling 80% of in-house practitioners expected budget reductions over the next year or so. In the months since, that pessimism has only continued. With that in mind, for the cover story of our latest issue we spoke to a range of industry experts for their tips on how to cannily cut cost without compromising brand creation and protection efforts.
The health crisis has also affected infringement patterns, with opportunists seizing on the increased migration to online working and shopping. Here, we present an overview of evolving strategies that can be adopted to fight online counterfeiting and explore the ways in which e-commerce companies are now coming under greater scrutiny to act against fake goods. One essential tool for combatting online trademark abuse is the UDRP, which is set for review this year. In this issue, domain name experts argue that brand owners need to get involved and have their say to ensure that anti-IP voices do not have a disproportionate effect on the future of this important rights protection mechanism.
Elsewhere in the trademark world, the news that IP service provider Clarivate has signed an agreement to merge with management software company CPA Global marked a pivotal moment for the industry, bringing together two of its major players and representing a significant step up in terms of the consolidation that has been escalating in the market over the past five years. Against that backdrop we polled users to find out how they make purchasing decisions and whether search, watch and trademark management service providers are meeting their needs.
Further, this issue features our annual deep dive into the trademark applications landscape in Asia-Pacific, revealing the top corporate and law firm filers in the region. It also examines how the Japan Patent Office has overcome major hurdles while overseeing a rise in trademark filings and implementing significant changes in recent months, analyses the treatment of colour marks in the United States, offers insight into the protection of designs and trade dress from WTR''s Country Correspondents, and much more.
Subscribers can access all the content here.