Moncler acquires Stone Island brand; Amazon counterfeits lawsuit; WIPO trademark growth – news digest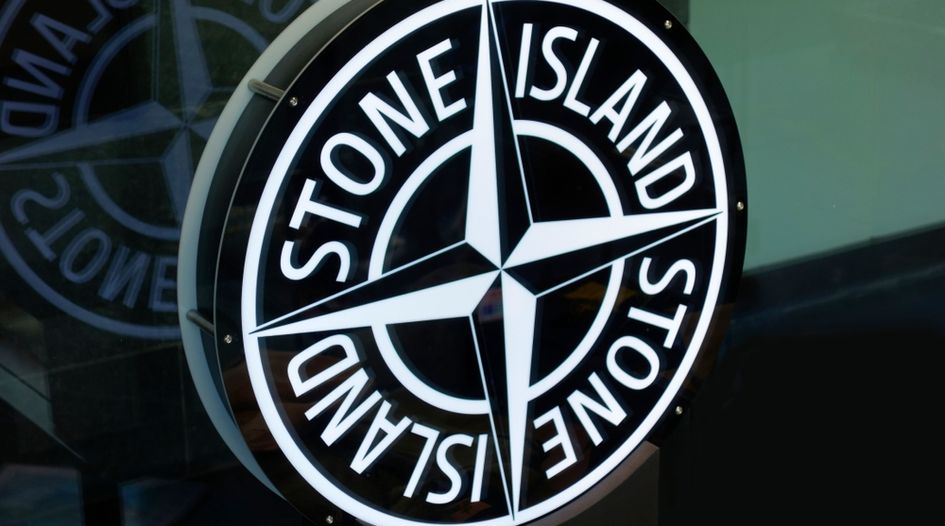 Every Tuesday and Friday, WTR presents a round-up of news, developments and insights from across the trademark sphere. In our latest round-up, we look at Fiji's new trademark law, new TPAC members, Daily Harvest adding more IP infringement accusations to its Revive lawsuit, and much more. Coverage this time from Trevor Little (TL), Bridget Diakun (BD), Jonathan Walfisz (JW) and Tim Lince (TJL).
Market radar:
WIPO data reveals trademark growth – WIPO's has released its latest World Intellectual Property Indicators (WIPI) report, revealing that trademark and design filing activity increased by 5.9% and 1.3% respectively in 2019. In total, an estimated 11.5 million trademark applications covering 15.2 million classes were filed worldwide last year. The number of classes specified in applications grew by 5.9%, marking a tenth successive year of growth. Unsurprisingly, China's IP office boasted the highest volume of filing activity with a class count of around 7.8 million; followed by the US (672,681) and Japan (546,244). Among the top 20 offices, the largest increases between 2018 and 2019 were in the IP offices of Brazil (+22.3%), Vietnam (+19.3%), the Islamic Republic of Iran (+18.4%), the Russian Federation (+16.5%) and Turkey (+15.5%). There were an estimated 58.2 million active trademark registrations worldwide in 2019 – up 15.2% on 2018. Meanwhile, an estimated 1.04 million industrial design applications containing 1.36 million designs were filed worldwide in 2019, a 1.3% year-on-year increase. Turning to GIs, in 2019 there were around 55,800  in force worldwide. Germany (14,289) reported the largest number of GIs in force, followed by China (7,834), Hungary (6,494) and the Czech Republic (6,071). The figures pre-date the COVID-19 pandemic, and as we have reported many IP offices are on track for record years in 2020. Reflecting on this, WIPO Director general Daren Tang stated: "The pandemic has accelerated long-building trends by fostering the adoption of new technologies and accelerating the digitization of everyday life. Because IP is so connected to technology, innovation and digitalisation, IP will become even more important to a greater number of countries in the post-COVID world." (TL)
Retail Ecommerce Ventures makes another brand acquisition – Retail Ecommerce Ventures (REV) strikes again with the purchase of Stein Mart's intellectual property. REV is constantly on the lookout for "high-volume businesses with strong brand affinity" that it is able to flip into online shopping experiences. It has already picked up RadioShack, Dressbarn, Pier 1 and Modell's Sporting Goods. According to Retail Dive, the company made a winning bid at an auction for Stein Mart's IP which was approved on 23 November. For $6.02 million REV will acquire the Stein Mart name as well as its private brands, domain names, social media assets and customer data from Hilco Streambank. REV expects to relaunch Stein Mart as an online-only store early in 2021. (BD)
Moncler makes on Stone Island – Italian luxury group Moncler, which was approached for a takeover by Kering last year, has agreed to buy rival Stone Island for $1.39 billion. Initially Moncler will buy about 70% of the company's owner SPW from chief executive Carlo Rivetti and other members of his family, reports Bloomberg. It will then buy the remaining 30% from Singapore's state investor Temasek. The purchase will allow Moncler to further expand in Italy and the sportswear industry. (BD)
Cipla picks up diabetic drug brand – Indian pharmaceutical brand Cipla has acquired the brand name and trademark rights for the Vysov, related to the diabetic drug Vildagliptin, from Novartis. The acquisition amount has not been disclosed, and it is understood it covers only the Indian market. "Cipla's acquisition of the trademark rights of Vysov will enable us to contribute to easier access of the drug in India," Cipla executive vice-president Nikhil Chopra said. (TJL)
Legal radar:
Fiji on verge of new trademarks law – According to local media, Fiji's attorney-general Aiyaz Sayed-Khaiyum has confirmed that three new IP-related bills, for trademarks, patents and designs, will be tabled in the Fiji Parliament next week. The move is a significant one for the country, and will bring the country in line with the Paris Convention, claims Sayed-Khaiyum: "If you register in one country your trademark then it automatically gets registered in all the other member states of that particular convention. So at the moment, there are 120 countries to this particular convention, so if you develop a trademark, a unique Fijian trademark you register it in Fiji and you are part of this convention, then 119 other countries will automatically recognise your trademark." Furthermore, he claims that the new legislation will "drastically cut costs", expanding: "When we registered our mahogany brand we literally spent hundreds and thousands of dollars going to individual countries to register our trademark. Now under the new system, once the Bill is put in place and we've ratified the convention, all our trademarks will automatically get registered everywhere." Interestingly, the new law was spurred on by two well-known international brands, Fiji Water and Pure Fiji, being registered in the United Kingdom and United States, but not in Fiji itself. (TJL)
Amazon and Yeti file counterfeiting lawsuit – Amazon and YETI Coolers have jointly filed a lawsuit against two US-based individuals for counterfeiting YETI's products. Amazon alleges that the defendants attempted to offer the infringing products in Amazon's store, violating Amazon's policies, YETI's intellectual property rights, and the law, with Cristina Posa, associate general counsel and director, Amazon Counterfeit Crimes Unit, stating: "We do not allow counterfeits in our store and we take aggressive action to hold bad actors that attempt to evade our proactive protections accountable." The lawsuit was filed in the United States District Court for the Western District of Washington and specifically alleges the defendants, Michael White and Karen White of San Diego, operated in concert with each other in their attempts to sell counterfeit YETI products. A statement issued by YETI said: "YETI works aggressively to protect our consumers, our intellectual property rights, and our brand from the actions of counterfeiters and those who facilitate the importation and sale of counterfeit goods. We appreciate Amazon's commitment to this shared objective." The filing is the latest in a series of actions that the e-commerce giant has made alongside brands using its platforms. (TL)
Daily Harvest adds more IP infringement accusations to its Revive suit ­– Daily Harvest, a frozen food company, has added copyright infringement allegations to its suit against competitor Revive, reports The Fashion Law. The original April 2020 complaint claimed trademark and trade dress infringement, and unfair competition. Daily Harvest accuse Revive of the launch of a "competing product line in Canada," that it claims is "shameless copying of wholesale portions of Daily Harvest's trade dress, including its product packaging, website and other key branding elements". Specifically, the company alleges that Revive has used the same white background and letters 'DH' featured in black in the centre of the packaging as well as copying the look and feel of the website. However, Revive has countered that "this is not a case about IP infringement, [instead] this action is a bald effort by Daily Harvest to stifle fair competition by invoking invalid purported IP rights to protect an unprotectable business idea". It claims Daily Harvest is trying to protect its business model as apposed to protectable branding elements, which Revive alleges are not distinctive or are functional and would not lead to consumer confusion. (JW)
Office radar:
(For more of the latest coronavirus-related updates from national IP offices, please read our dedicated article which is being continuously updated)
TPAC welcomes new members – The USPTO has welcomed three David Cho, Tracy Deutmeyer, and Jomarie Fredericks as members of the Trademark Public Advisor Committee. Cho is the assistant vice president senior legal counsel of trademarks and copyrights at AT&T, and earlier in his career served as a trademark examining attorney at the office. Deutmeyer practices trademark law at Fredrikson & Byron and is a leader in the American Bar Association's Section of Intellectual Property Law. Fredericks is deputy general counsel and chief intellectual property and brand counsel at Rotary International and the Rotary Foundation, and currently the 2020 vice president of the International Trademark Association (INTA) board of directors. In addition to adding new members, Christopher Kelly will serve as TPAC's new chair, and Susan Natland will serve as the new vice chair. There are four returning TPAC members: Stephanie Bald, Jennifer Kovalcik, Tricia Thompkins, and Kelly Walton. (TL)
Student mediator features in IPOS-led mediation case – The Intellectual Property Office of Singapore (IPOS) has conducted its first successful multi-jurisdictional IP mediation in which a student under its Young IP Mediator initiative participated as a shadow mediator. The initiative aims to build up IP mediation experience among Singapore's aspiring law graduates. In this instance, under the lead of an experienced mediator, Andy Leck, student mediator Utsav Rakshit participated in a case involving a trademark dispute between Gromark Consumers Enterprise and GK Laboratory (Asia). After eight hours of mediation a settlement was reached, Rakshit stating: "I found the experience extremely meaningful as I gained much insight from observing Mr Leck's demeanour and choice of words, and personally seeing how Mr Leck reframed matters, maintained neutrality, kept the parties on track and generated options during the entire process." Commenting on the Young IP Mediator initiative, Mark Lim, chief legal counsel and director of hearings and mediation department at IPOS, reflected: "With the support of WIPO, we are able to offer our Young IP Mediators hands-on induction and exposure to real mediation practice. This is part of our continuous capability building effort to raise the next generation of IP mediators and augments Singapore's plans to become a global IP dispute resolution hub. (TL)
Domain Radar:
ICANN and GNCC sign MOU – ICANN has signed a memorandum of understanding (MOU) with the Georgian National Communications Commission (GNCC). This MoU aims to bolster the relationship between the ICANN and GNCC and enhance their collaboration in support of an efficient and resilient Domain Name System (DNS), including a focus on security threats. ICANN stated: "Much of ICANN's work, such as helping to mitigate DNS security threats, data privacy, internationalised domain names (IDNs), and universal acceptance, are intended to protect the DNS from security threats that affect millions of internet users and are a primary concern for both organisations. The MOU is intended to advance the organisations' shared objective of supporting activities in the areas of developing the domain name industry, supporting the use of IDNs, and promoting the multi-stakeholder model of internet governance." The full MOU is available here. (TL)
On the move:
Anna Viladás to lead GA_P's industrial, IP and technology area in Barcelona – Gómez-Acebo & Pombo has announced the hire of Anna Viladás. She will lead the industrial, intellectual and technology property area in the firm's Barcelona office. (BD)
Christopher R Kinkade joins FisherBroyles in Princeton – FisherBroyles has welcomed Christopher R Kinkade to the firm's Princeton, NJ office. Kinkade will be a member of the litigation and intellectual property practices. He has 14 years of experience as a patent attorney and intellectual property litigator. (BD)
Burges Salmon launches Dublin IP practice – Burges Salmon has opened an office in Dublin. The IP team there will be led by Louise Carey and Alison Brennan. Carey is a dual-qualified Irish solicitor and Irish/EU trademark attorney who has joined the firm from Tomkins. Brennan is similarly a dual-qualified solicitor and trademark attorney. Both handle contentious and non-contentious IP matters. "We're delighted to be cementing our reputation as a strategic player in the European intellectual property market with the opening of a subsidiary office Dublin," says Burges Salmon managing partner Roger Bull. "The launch of our Ireland-based IP practice demonstrates our commitment to the needs of our clients as we continue to represent them on EU trademarks matters and wider intellectual property portfolio protection in the post-Brexit market. Our EU offering and ability to assist clients in the Irish market will also enable us to develop our existing client relationships as well as supporting the growth of our internationally recognised practice." (BD)
And finally...
Free-to-attend Brand Strategy China event takes place this week – WTR has unveiled the programme for the fifth annual Brand Strategy China event, which will provide attendees with a series of talks delivering practical, actionable takeaways for professionals tasked with protecting the integrity and maximising the value of their brands across Greater China. This year, the free-to-attend event will be held as a dedicated virtual programme comprising four sessions spread across two half days (10 and 11 December) and timed to facilitate evening attendance from US-based trademark professionals. All sessions will be bilingual with simultaneous English and Mandarin translations. Among the confirmed participants are experts from 3M, Amazon, Chanel and Richemont. To secure your place now, free of charge, click here.