Mexico IP office's new online platform; Daren Tang appointed WIPO director general; INTA mental health webcast – news digest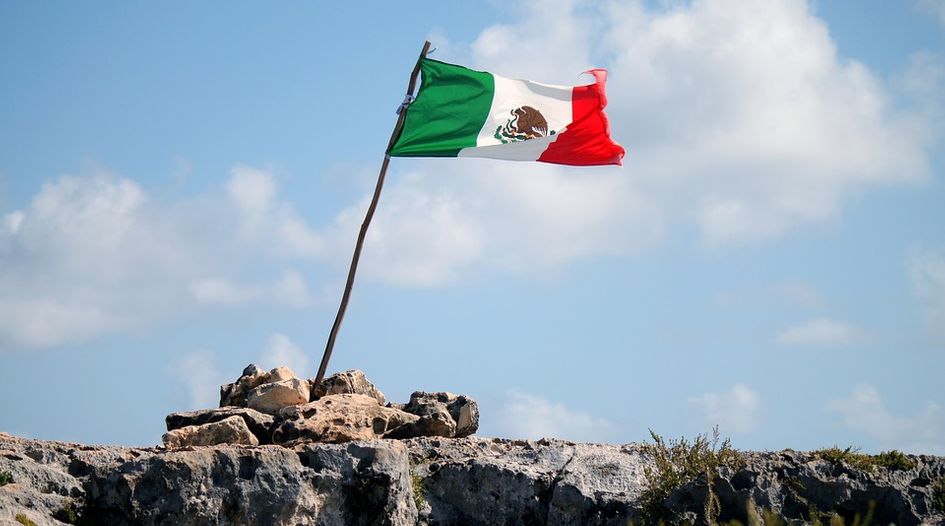 Every Tuesday and Friday, WTR presents a round-up of news, developments and insights from across the trademark sphere. In our latest edition, we look at Puma's Olympics trademark application being rejected, Aon launching an IP risk platform, the Spanish IP office creating a coronavirus time capsule, China's domain name landscape, and much more. Coverage this time from Trevor Little (TL), Bridget Diakun (BD), Jonathan Walfisz (JW) and Tim Lince (TJL).
Market radar:
Aon launches IP risk platform – Multinational insurance broker Aon has announced the extension of its IP liability risk capacity with a new underwriting platform. Aon first announced in 2018 the establishment of an insurance facility providing $100 million in funds back by Lloyd's of London to better analyse IP infringement liability risks. This new announcement opens the first phase of Aon's development on its IP managing General Agent (MGA) with an IP liability solution. The IP liability solution features a primary limit of indemnity of up to $100 million as well as coverage options for third-party infringement defence. (JW)
INTA to host mental health webcast – INTA will host a webcast discussing how to look after your mental health during the covid-19 pandemic. Moderator Amalia Berg from Goodmans will speak with cognitive behavioural therapy counsellor Leanne Matlow on 20 May at 14:00 EDT. The webcast is free but exclusive to registered INTA members. (JW)
Sumitomo Chemical selects IP platform – Anaqua has announced that Japanese multinational Sumitomo Chemical is transitioning to its AQX platform. A press release states that Sumitomo Chemical will use the platform to streamline its IP management lifecycle from innovation creation and disclosure to patent annuity payment services. In a press release announcing the move, Bob Romeo, CEO of Anaqua, stated: "We are thrilled to welcome another world-leading Japanese company to Anaqua's client community and to provide integrated software and services that will enable them to manage their IP operations and strategy in a holistic fashion. Sumitomo Chemical has established itself as one of the most innovative companies in its field, and AQX will help IP portfolio managers at Sumitomo Chemical ensure they maximize the value of the organization's IP assets." (TL)
Legal radar:
Bucks' MVP Giannis Antetokounmpo sues over use of 'Greek Freak' – Giannis Antetokounmpo of the Milwaukee Bucks has brought a case against the Fan Closet website for selling merchandise using the term 'Greek Freak'. The MVP player sent a cease and desist letter to the company at the end of March which resulted in all products bearing the mark being removed from the website. However, no agreement was finalised that ensured infringement has ceased. Antetokounmpo is seeking $2 million in damages. This is not the first time the young player has sought to enforce his IP rights, filing a similar lawsuit against a Pennsylvania-based artist in July 2019. (BD)
Puma's Olympics trademark rejected by the USPTO – Puma's application to register PUMA TOKYO 2021 has been preliminarily refused by the USPTO on the grounds that the mark may falsely suggest a connection to the Olympics and the US Olympic and Paralympic Committee. Puma made the filing on 24 March (the same day the Tokyo Olympics were postponed), and sought to use the trademark for apparel, footwear, accessories and sporting goods. It is worth noting that the Olympic Games and its related brands and trademarks are afforded special protection, including under various laws and treaties to ensure their exclusivity, as previously covered on WTR. This makes it virtually impossible for trademarks that are not authorised by the International Olympic Committee to be registered. (BD)
Office radar:
(For more of the latest coronavirus-related updates from national IP offices, please read our dedicated article which is being continuously updated.)
Daren Tang officially appointed as WIPO director general – After his decisive victory in March, Daren Tang has been officially appointed as the next director general of the World Intellectual Property Organisation (WIPO). Tang, who is currently chief executive of the IP Office of Singapore (IPOS), succeeds incumbent WIPO director general Francis Gurry. With his appointment by WIPO's full general assembly, Tang is now set to fully take over the role in October, when Gurry will step down. In his acceptance speech, Tang outlined the global challenges faced today, including the "deeper forces of unilateralism and parochialism that threaten to undermine the very basic tenets of our institution". His strategy therefore prioritises the need to build an inclusive, balanced, vibrant and forward-looking global IP ecosystem. These goals would be achieved by working with IP offices to support stakeholders including artists, creators, start-ups and SMEs. He also stressed the importance of improving WIPO's international registration systems, re-energising its normative agenda and broadening the organisation's perspective of intellectual property beyond its legal and technical aspects, as well as partnering with various international organisations to create solutions for global challenges. He went on to highlight the importance of WIPO being a "dynamic, open, and transparent organisation" that is financially healthy with high standards of governance. (JW)
Mexican IP office launches new electronic trademark office – The Mexican Institute of Industrial Property (IMPI) has "ratified its commitment to creator and entrepreneurs" with the launch of a new electronic trademark office for licences, transfers of rights, oppositions, geographical indications and designation of origins – among other procedures. The move means that all procedures related to trademarks in Mexico can now be completed online. The new digital platform will launch tomorrow (13 May 2020) and will further allow trademark applications for the registration of holographic, sound, olfactory and certification marks by electronic means. The move is partly due to the ongoing coronavirus pandemic, with the registry stating: "The purpose is to avoid situations that could compromise compliance with the healthy distance measures, during the contingency, but also after this period, you will save transfer time and user resources to send documentation from any part of the country." Moreover, it also continues IMPI's ongoing commitment to digital tools. The registry will be hosting a live talk on its Facebook page on 13 May at 10:00 (Mexico time) for those who want more information on the new platform. (TJL)
OEPM creating a coronavirus time capsule – The Spanish Patent and Trademark Office (OEPM) has announced that it is documenting its response to the coronavirus pandemic "in order to leave a testimony of our experiences both on a personal level and as work for future generations". The registry is collecting testimonies on the current crisis and will create a time capsule that will be filed in the office's archive. "We hope that this action can reflect how the OEPM staff live behind closed doors, because, many times, it is not only physical; the OEPM is made by people with a big heart and passion for their work," a representative said. The OEPM has created a dedicated webpage and YouTube channel for the initiative. (TJL)
Domain Radar:
A deep dive into China's domain name landscape – Over on Domain Name Wire, Kassey Lee has examined new data on domain name registrations and web usage in China. In the 45th China Statistical Report on Internet Development, it is observed that the total number of domain names registered in the country  jumped by over 10 million, to a total of 51 million, between 2018 and 2019 – in large part due to the inclusion of the 10.1 million domains from new extensions for the first time. However, '.com' remains king, having grown by 16.4% year on year. By comparison, '.cn' grew by 5.7%. Additionally, reports Lee, the data reveals that there are now 710 million online shoppers in China and online education users doubled to 423 million – a trend expected to continue in 2020 due to the effects of covid-19. Looking to the future, Lee notes that now the Chinese government has announced blockchain will be a focus for innovation, there should be heightened interest in blockchain-related domain names from China. (TL)
On the move:
Bird & Bird announces partner promotions – Bird & Bird has elevated seven attorneys to partnership in its latest annual global promotion round. Domien Op de Beeck and Rebecca O'Kelly-Gillard, both members of the IP group, are among those who received promotion. Op de Beeck is located in Brussels and O'Kelly-Gillard in London. Their appointments were effective as of May 2020. (BD)
Definition IP grows practice with two new hires – Definition IP, a Newcastle-based firm, has added two new senior associates to its ranks. Sam Bloor, a chartered UK patent attorney and European patent attorney, will be working with the engineering, electronic and software team. Chartered trademark specialist Helena Peat has also joined the firm. (BD)
AnJie adds partner to IP practice – AnJie has announced the appointment of Zhao Xu to partner within the firm's Shanghai office. Xu's practice focuses on patents, trademarks, copyrights and trade secrets. She was previously senior counsel at Chen & Co Law Firm. (BD)
Haynes and Boone welcomes Erin Hennessy – Trademark lawyer Erin Hennessy has joined the New York office of Haynes and Boone as a partner. Her practice covers trademark law, copyright law and internet and social media issues. Hennessy comes to Haynes and Boone from Bracewell where she was a partner and she has extensive experience at Time Warner where she was assistant general counsel and chief trademark counsel. (JW)
And finally...
Free-to-view anti-counterfeiting intelligence now available – WTR has published the 12th edition of Anti-counterfeiting: A Global Guide, which provides comprehensive guidance on anti-counterfeiting laws, procedures and strategies in key jurisdictions around the world. Presented in a simple, easy-to-use format, this indispensable publication analyses the anti-counterfeiting frameworks in place in 18 jurisdictions, with a regional chapter identifying wider trends and best practices in the Western Balkans. In addition, an industry insight section offers guidance on protecting brands in the digital world, as well as industry-focused pieces offering insight into anti-counterfeiting strategies and best practice in the electronics, consumables and luxury goods sectors. To access the new edition, click here.