Messi granted trademark in Colombia; Amazon counterfeit lawsuit; brands no longer fear Trump – news digest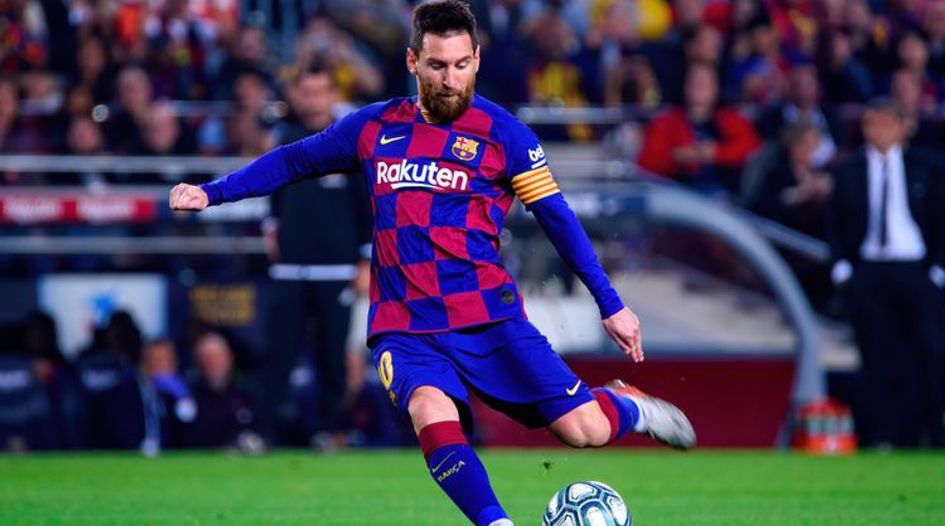 Every Tuesday and Friday, WTR presents a round-up of news, developments and insights from across the trademark sphere. In our latest round-up, we look at the NCPC and IPR Center teaming up to fight fake vapour products, Farsight Security debuting a new digital security platform, the Brazilian IPO granting the first geographical indications to indigenous people, and much more. Coverage this time from Trevor Little (TL), Bridget Diakun (BD), Joyce Ng (JN), Jonathan Walfisz (JW) and Tim Lince (TJL).
Market radar:
NCPC and IPR Center team up to fight fake vapour products – The National Crime Prevention Council (NCPC) and National Intellectual Property Rights Coordination Center (IPR Center) have announced a campaign in the US to work with law enforcement and community leaders to promote public health and safety by raising awareness and education on illicit vapor products. The initiative will educate adult stakeholders on the consequences of counterfeit and other black-market vapor products, and provide tools and resources to report illegal sales to law enforcement. The campaign will include social media, digital resources, and a toolkit to help inform adult consumers about the additional risks associated with suspect vapor products. "As a law enforcement officer and parent of three teenagers, I am alarmed at both the volume of youth e-cigarette usage and the amount of illicit, black-market vapor and counterfeit tobacco products entering the United States," said IPR Center director Steve Francis in a campaign announcement video. "The IPR Center is committed to working with its federal and industry partners to identify, interdict, and investigate individuals, companies, and criminal organizations engaging in the illegal importation of products that threaten the health and safety of the American public." NCPC president and CEO Ann M Harkins added: "Counterfeit ingestible products of unknown quality and origin can pose a public health threat.  That is why we are especially proud to announce this public-private partnership during Crime Prevention Month. Together, we can combat the dangers of illicit vapor products through awareness and education." (TL)
Farsight Security debuts new digital security platform – Farsight Security, provider of DNS intelligence tools, has introduced Farsight Labs, a new platform for collaboration by the digital defense community. The platform will offer free access to selected tools, and early access to unreleased or prototype tools. The first such is Expander, which enables security professionals to automate the generation of regular expressions (which are used to detect and trace internet abuse such as phishing and brand infringement), either through a web interface, or command line, or online API. These regular expressions describe deviations from a keyword such as a domain or brand name, where such deviations are commonly used by attackers to create confusing similarities. "Farsight's success and relevance depends directly and intimately on the quality and breadth of our engagement with fellow travellers across the industry," said Paul Vixie, Farsight CEO. "From day one, we have engaged through commercial services and open source tools. With Farsight Labs, we now have an engagement model for our fellow travellers whose work is vital to the economy and whose insights are vital to us." (TL)
Beall's purchases IP from bankrupt firm, including the trademark for its own name – Beall's has acquired a distribution center and the intellectual property of Texan firm Stage Stores, which is in liquidation. Included in the purchase are the trademarks for Stage Stores, Goody's, Gordmans, Palais Royal, Peebles and Bealls, as well as the private labels brands and customer brands that belonged to Stage Stores. According to the company's press release, Beall has the rights to use 'Beall's" in Florida, Georgia and Arizona, but stage had owned the national rights to the name. In a statement Beall's said "We are also excited to now own the national rights to the Bealls name… We believe that this will reduce confusion and create opportunities for us as we look to further grow our stores and ecommerce presence." (BD)
Interbrand releases its 2020 Best Global Brands report ­– Interbrand has released its annual Global Brands Report, which places many of the usual suspects in the top spots. The top 10 is as follows: Apple, Amazon, Microsoft, Google, Samsung, Coca-Cola, Toyota, Mercedes-Benz, McDonald's and Disney. The overall value of the top 100 brands has grown by 9% in the last year to a value of over $2 trillion. However, the global circumstances of 2020 have made a dent on progress. Just 43% of this year's list recorded growth in the past year, with 57% declining in value – compared to 29% declining in 2019. This means that those brands that have grown through the pandemic, have grown at a particularly impressive rate through these conditions. For example, Amazon recorded 60% growth in the past year. While average brand growth was 14%, those in tech saw an average growth of 20% with Spotify, Netflix and Amazon as some of the biggest risers in the group. Social media brands Instagram, YouTube and Zoom entered the rankings for the first time this year. (JW)
Messi granted trademark registration in Colombia – The Colombian IP Office (SIC) has announced that Argentinian football star Lionel Messi has recently been granted a trademark registration for his personal logo. In a blog post, the agency confirmed that the registration was approved for use on clothing, footwear, and headgear. In a quote from Messi's website about the logo, it says: "The Messi Brand is a direct reflection of the qualities that Leo Messi demonstrates on and off the pitch: we specialise in creating innovative premium lifestyle clothing with precision and high-quality details in every stitch." As for the agency, it stated that the examiner "found that there are no reasonable causes to infer that the requested sign is intended to carry out acts of unfair competition". In recent WTR reporting, we revealed that Lionel Messi has the most trademark registrations of any current football player, with approximately 163 filed or registered trademarks around the world. (TJL)
Legal radar:
Amazon and J L childress unseal counterfeiting lawsuit – Earlier this week we reported on the WTR Connect fireside chat with Amazon's Cristina Pose, who took us inside the work of the company's Counterfeit Crimes Unit. In that, she revealed that, following high profile lawsuits in collaboration with brands such as Maison Valentino, a number of similar suits are currently under seal and over the next month the details of some of these will emerge. The first of these has now been revealed, Amazon and J L Childress unsealing a jointly filed lawsuit against 11 named individuals for counterfeiting J L Childress' products, including travel bags for car seats and strollers. The lawsuit was filed in the United States District Court for the Western District of Washington in August and alleges the defendants conspired and operated in concert with each other to sell counterfeit J L Childress products. Posa stated: "Whether a product comes from a large brand, family business, or a new entrepreneur, our priority is preventing counterfeits from entering our store and damaging our customers' experience and a brand's reputation. We invest significant resources in proactively protecting our store, and in addition, we take aggressive action to hold bad actors accountable as we've done here." (TL)
Loch Ness Spirits snatch back their trademarks – Scottish couple Lorien and Kevin Cameron-Ross, who founded Loch Ness Spirits in 2015, have been allowed to keep their alcohol trademarks, reports The Spirits Business. Invalidation actions were filed against six of their trademarks – LOCH NESS GIN, LOCH NESS VODKA, LOCH NESS RUM, LOCH NESS WHISKY and LOCH NESS SPIRITS – in 2018 by Duncan Taylor Scotch Whisky. Duncan Taylor, owner of the subsidiary 'The Original Loch Ness Whisky Company', claimed continuous use of the LOCH NESS mark since 2008. However, the couple were allowed to retain their trademarks upon appeal when it was revealed that The Original Loch Ness Whisky Company had filed dormant company accounts between 2009 and 2016. An open letter from Loch Ness Spirits said: "Having felt threatened, bullied and forced to defend our authentic local brand, we are heartened at this correct and just outcome." (JW)
Office radar:
(For more of the latest coronavirus-related updates from national IP offices, please read our dedicated article which is being continuously updated)
Tunisian IPO launches e-pay – The Tunisian IP Office (INNORPI) has announced the launch of a new electronic payment system on its website. The new system will allow "all customers to pay certification fees directly on the website" – a significant step forward in its digital innovation efforts. The e-payment system launched on 19 October 2020. (TJL)
Brazilian IPO grants first GI to indigenous people – The Brazilian IP Office (INPI) has announced the acceptance of the first geographical indications (GIs) to be used by indigenous people. The GIs are for warana (native guarana) and warana bread (guarana stick), and recognises them as being created on Andirá-Marau Indigenous Land and the adjacent Vintequilos area. They were first published on 20 October 2020. According to the INPI: "It was proven that the local biome and the know-how of the Sateré-Mawé indigenous people act predominantly in obtaining a differentiated product. The protection of the environment is fundamental to guarantee the symbiosis between the individual Sateré-Mawé and the domesticated plant species in the geographical indication area. This is because the practices of the Sateré-Mawé guarantee the conservation and genetic adaptation of guaraná in its natural environment, with the Andirá-Marau Indigenous Land constituting the only existing in situ genetic bank of guaraná in the world." (TJL)
Media Watch:
Exxon praised for Trump response – Earlier this week, US President Donald Trump held a campaign rally in which he presented a hypothetical conversation on how he could raise more campaign funds. In it, he claimed to "call some guy, the head of Exxon" to ask for a political donation in exchange for "a couple of permits". Later that day, the Twitter account for Exxon Mobile posted a response, stating: "We are aware of the President's statement regarding a hypothetical call with our CEO…and just so we're all clear, it never happened." The blunt reply has been praised by some commentators, and led to some looking back on the 2016 campaign and how brands were often forced to respond to being unwittingly pulled into the political fray. "When Trump was elected, companies were fearful of a Trump tweet/comment and had elaborate crisis comms plans to avoid disaster," tweeted political commentator Doug Heye. "Now? Not so much." (TJL)
On the move:
Finnegan appoints new leadership for its women's initiative – Finnegan has appointed partners Danielle Duszczyszyn and Cecilia Sanabria as co-leads of Finnegan FORWARD (Focused on Raising Women's Advancement, Representation, and Development), the firm's women's business initiative. Finnegan FORWARD focuses on initiatives to address issues impacting female attorneys in intellectual property, across all aspects of patent, trademark, and copyright, as well as IP issues related to trade secrets, advertising, and marketing law. Initiatives include enhancing marketing and recruiting efforts to retain high-performing women; identifying business development opportunities for our female attorneys; offering strategies to overcome the challenges of developing a book of business; providing education and training for our women attorneys; and supporting their leadership opportunities. As co-leads, Duszczyszyn and Sanabria will lead efforts with firm management regarding the inclusion of women at all levels, external promotion of current and future women leaders, and client and firm coaligned efforts. (TL)
Dickinson Wright expands Austin office with new hire – Bryan D Atkinson has joined Dickinson Wright's Austin office as of counsel. His practice focuses on patent and trade secret litigation. (BD)
Wanda French-Brown has joined Loeb & Loeb – Loeb & Loeb has strengthened its litigation bench with the addition of Wanda French-Brown who joins the firm as partner. She is a member of the patent litigation and counseling department and has particular expertise within the pharmaceutical and life sciences industries. Commenting on the appointment, managing partner of Loeb's New York office, Laurie Ruckel, said, "Wanda is a stellar lawyer who brings a creative and analytical approach to each litigation matter. Not only is she a strategic and seasoned counselor, but she is also committed to advancing diversity and inclusion in the legal profession, which is a commitment Loeb as a whole shares, and we are excited to welcome her to our New York office." (BD)
Womble Bond Dickinson welcomes former Wells Fargo VP/senior IP counsel – Dave Easwaran, former Wells Fargo vice president and senior IP counsel, has joined Womble Bond Dickinson in its Charlotte office. Easwaran's practice will focus on patent prosecution and portfolio management, particularly within the areas of financial services and software. (BD)
Stites & Harbison adds IP attorney in Louisville – Abigail E Clark has joined Stites & Harbison in the firm's Louisville office. She will be part of the intellectual property and technology team. Clark focuses her practice on copyright and trademark issues, patent prosecution and protection, as well as intellectual property litigation. She has a specialty within the field of biotechnology. (BD)
And finally...
New research project to track industry trends and outlook launches – WTR is pleased to announce the launch of a new research project that will track trademark trends and outlooks on a quarterly basis, providing brand professionals with unique insight direct from a panel of industry leaders. Every three months we will survey a panel of more than 50 trademark industry leaders from both the law firm and corporate environments on trademark industry trends and forecasts, using the results to create a quarterly report that provides a regular update on the health of the sector and what the future is expected to look like. The full  inaugural report is available to subscribers in the WTR Reports Store. Non-subscribers can access the executive summary and some of the findings here.