Meet the WTR team and pick up some freebies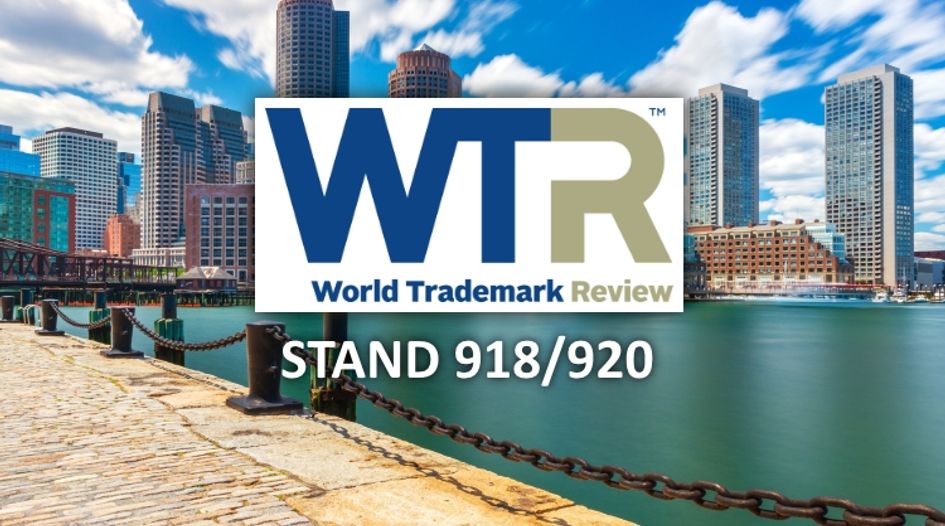 The WTR team has arrived in Boston for this year's Annual Meeting. If you are in town, then visit us in the exhibition hall at stands 918/920 to meet the crew and pick up some of our latest publications – including the new-look magazine (while stocks last).
The latest issue presents content ranging from analysis of our latest Global Trademark Benchmarking Survey results to insight into the strategies that can be employed in the battle against counterfeits in physical markets in China and considerations for smart IP due diligence. It also features a refreshed look and navigation structure.
While, over the past two years, we have made a number of improvements to our online platform to enhance the value of our offering to subscribers, the hard copy magazine remains a central component of our offering. Going forward our revamped quarterly magazine will feature even more exclusive content, including data analysis of key trends, strategic trademark management insights, legal perspectives and – as a new focus – career and practice development-focused advice and guidance.
We have copies of the magazine on our stand, where we will also be demoing how to make the most out of the online platform. You will also be able to pick up copies of our indispensable supplements, including:
Anti-counterfeiting: A Global Guide 2018
Designs: A Global Guide 2019
Online Brand Enforcement 2019
Pharmaceutical Trademarks: A Global Guide 2018/2019
The Global IP Awards: Key Insights from IP Leaders 2019
Trademark Litigation: A Global Guide 2019
World Trademark Review Yearbook 2019/2020
Throughout the INTA Annual Meeting, we will be posting regular updates on our blog and you'll be able to keep up-to-date on all the latest news on our Twitter account. We look forward to seeing you while we are in Beantown.