Massive anti-counterfeiting operation in China; Ukraine fake pharma crackdown; Coronavirus band trademark – news digest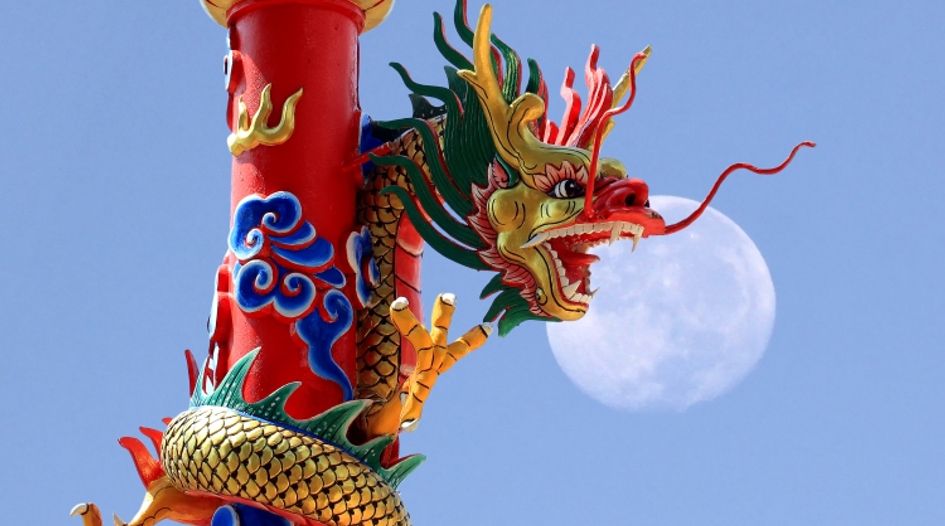 Every Tuesday and Friday, WTR presents a round-up of news, developments and insights from across the trademark sphere. In our latest round-up, we look at how American consumers are changing their brand preferences after covid-19, a bid for the Brooks Brothers brand, the Beijing IP Court invalidating a 3D trademark, much more. Coverage this time from Trevor Little (TL), Bridget Diakun (BD), Joyce Ng (JN), Jonathan Walfisz (JW) and Tim Lince (TJL).
Market radar:
$242 million in counterfeits, including Victoria's Secret and Chanel, seized by Shanghai police – Chinese news outlet Global Times has reported that police in Shanghai recently carried out a special campaign for cracking down on IP violations, code-named "Kunlun 2020". So far, they have solved more than 230 cases, seized counterfeit products worth over 1.7 billion yuan ($242 million), and destroyed around 240 "dens that produce, store or sell counterfeit items", thus protecting the IP rights of over 60 brands. This includes Victoria's Secret and Chanel – over 50-million-yuan worth of counterfeit bags were discovered and nine suspects have been arrested and charged. (JN)
American consumers will change brand preferences after covid-19 – A new survey has revealed that brand loyalty may be a thing of the past in America. Nearly half (45%) of the respondents have changed their brand preferences since covid-19, and this may be permanent as a majority is expecting to change their preferences for good before the pandemic ends. Private label brands may benefit from this, with 63% saying they will increase purchases from them in future. A significant factor in consumers' buying decisions is ethical behaviour from companies. About three-quarters of respondents say it is more important to support businesses that improve diversity and inclusion, as well as minority-owned businesses. (JN)
Authentic Brands and Simon Property Group make bid for Brooks Brothers – Simong Property Group, a mall developer, and Authentic Brands Group have teamed up to submit a bid to acquire Brooks Brothers. The pair have put forward a $305 million stalking horse bid, which is now the baseline for any competing offers. Brooks Brothers has requested that all competing bids be in by 5 August, and is looking to have a hearing to approve the sale on 11 August. (BD)
Petition stops application of non-Aboriginal trademark – A petition signed by 13,000 people successfully stopped an Australian retailer from applying for a trademark for TIDDA, reports Marie Claire. 'Tidda' is an Aboriginal word that means sister, best friend, Aunty or mentor. Non-Aboriginal retailer YARN Projects attempted to file for the mark with IP Australia on 2 June 2019 and would be accepted in March 2021. However, a petition started by Yarli Creative's Madison Connors gathered 13,000 signatures in just one day. The petition highlighted the importance of Aboriginal words to their communities. YARN Projects, which donates profits to Indigenous literacy and has worked alongside First Nations artists, issued an apology and withdrew the application. Although the mark was intended to be used to raise funds for a mentoring programme and educational scholarship for Indigenous girls and artists, YARN stated: "In future, I will consult more closely with those that I work with in the Indigenous community when developing a brand." Connors emphasised that the petition was not a personal attack on YARN, but that she wanted to open up a conversation about readdressing Australia's IP systems: "This system is not built to support First Nations' peoples and cultures. It is not built to understand the complexities. It is built to uphold white privilege." She continued to suggest that IP Australia "reform its processes and develop a policy with the leadership and guidance from an Aboriginal Advisory committee" as well as develop an Aboriginal employment policy. (JW)
Ukraine pledges 'almost zero' pharma counterfeits in 2.5 years – The Ukrainian government's Ministry of Health has pledged to "fully implement" 2D coding of medicines, a special labeling system to protect counterfeiting, within the next two-and-a-half years. According to the country's health minister, Maksym Stepanov, the move will have a massive impact in the number of fake pharmaceutical products entering the country. "Yesterday, I had a meeting with representatives of leading pharmaceutical companies in Ukraine," he explained during a press conference. "The purpose of the meeting was to discuss an action plan in the ministry regarding the pharmaceutical market. The first thing we voiced was the introduction of 2D coding of all the medicines that are used in Ukraine. When this is implemented, the number of counterfeit medicines in pharmacies will be reduced to almost zero. We will move gradually: first, we will transfer to 2D coding all medicines according to the reimbursement program, and only after that all import goods." (TJL)
Legal radar:
Vancouver court defends Hells Angels' trademarks – Items from Hells Angels clubhouses in Nanaimo, Kelowna and Vancouver have been seized after an accusation of trademark infringement from the famous biker group. The unaffiliated clubs had paraphernalia with the Hells Angels' trademarks. Vancouver BC Supreme Court ruled that the Hells Angels are a not-for-profit and "its only assets are various Hells Angels trademarks of which it is the registered owner." Furthermore, under the group's rules, only active members may possess Hells Angels' paraphernalia with the insignia and name licensed to each chapter by a written agreement from the organisation. (JW)
Beijing IP Court invalidates Van Cleef & Arpels' 3D trademark – The Beijing Intellectual Property Court has affirmed a ruling by the China National Intellectual Property Office (CNIPA) that invalidated a Van Cleef & Arpels (VCA) 3D trademark for a four-leaf clover design used in their jewellery. The mark was originally approved in 2016, however in 2018, Bi Mou filed an invalidation request and the CNIPA ruled that the mark was lacking distinctive features. Despite a complaint filed by VCA, the Beijing court upheld the CNIPA ruling as the mark had not acquired distinctive features through actual use and is not easy to identify. (JW)
The Coronavirus Band trademark is accepted – A musician from Cleveland has had his trademark application accepted for CORONAVIRUS. Harley Ganiere applied for the mark after being rejected from registering a domain with GoDaddy. "I got an email saying that I have been refunded," he explained. "I go onto Coronavirus.com, and I see that I's owned by the World Health Organisation (WHO). Apparently, any dot-com can be seized by governments. It's just not worth the legal hassle, so I ended up getting another domain, which is Coronavirus.band." Now with the trademark rights, he plans to write some songs and start a major tour of the Midwest of the USA. (JW)
Office radar:
(For more of the latest coronavirus-related updates from national IP offices, please read our dedicated article which is being continuously updated)
IP5 agree to strengthen IP cooperation – Meeting via video conference last week for their 13th annual meeting, the heads of the five largest IP offices in the world (IP5) – the China National Intellectual Property Administration (CNIPA), the European Patent Office (EPO), the Japan Patent Office (JPO), the Korean Intellectual Property Office (KIPO), and the United States Patent and Trademark Office (USPTO) – agreed to enhance their cooperation in IP to tackle global challenges. In their joint statement, the IP offices acknowledge that "especially in times of crisis, intellectual property plays a key role in boosting economic recovery and creating employment". They also outlined measures to mitigate the impact of covid-19 on applicants, facilitate access to patent information and promote innovation, promising continued support to help inventors and researchers attract investment, enter new markets, and foster technology transfer. They reiterated their commitment to "provide better services to users and the public" as well. (JN)
On the move:
Two Toledo intellectual property firms to merge – Buchanan Van Tuinen will merge with MacMillan, Sobanski & Todd on 1 August. According to The Blade, the founding members of the former, Matt Buchanan and Tim Van Tuinen, were driven to the decision after facing challenges with new lawyer recruitment. "Our frustration has been that we feel that it's really difficult to recruit intellectual property attorneys and patent attorneys," said Buchanan. "Not only do you have to be an attorney but you also have to have a technical background, so a scientist or an engineer of some sort. They are hard people to find, and then, they are hard to get into Toledo." The merger will further allow Buchanan Van Tuinen to offer a larger suite of services to the companies they advise, and it will also diversify MacMillan's client base. (BD)
Goodwin adds life sciences partner to San Francisco office – Sabrina Poulos has joined Goodwin as a partner within the firm's life sciences practice. Poulos helps clients craft and execute intellectual property strategies at every stage of a company's lifecycle. She also represents investors in intellectual property diligence matters and company creation. Poulos is based in Goodwin's San Francisco office. (BD)
And finally...
How WTR is connecting trademark leaders this October – WTR is delighted to unveil WTR Connect, a series of high-level online events taking place across two weeks in October, with in-depth sessions timed to accommodate participation from around the world. The ground-breaking digital concept offers a series of individual interactive digital sessions organised around major themes. Comprised of a series of hubs, each session is designed to facilitate discussion, benchmarking and the sharing of best practice around key topic areas and challenges facing trademark and brand leaders. Each day will start with a keynote address from a major industry figure. This will be followed by live breakout discussions lasting for a maximum of 60 minutes. These will be in a variety of formats including masterclasses, open discussion forums, solution rooms and closed-door, invite-only boardrooms. To find out more and to secure your place at WTR Connect, click here.