Marvel always possessed the 'House of Ideas', but it had to learn how to unleash its IP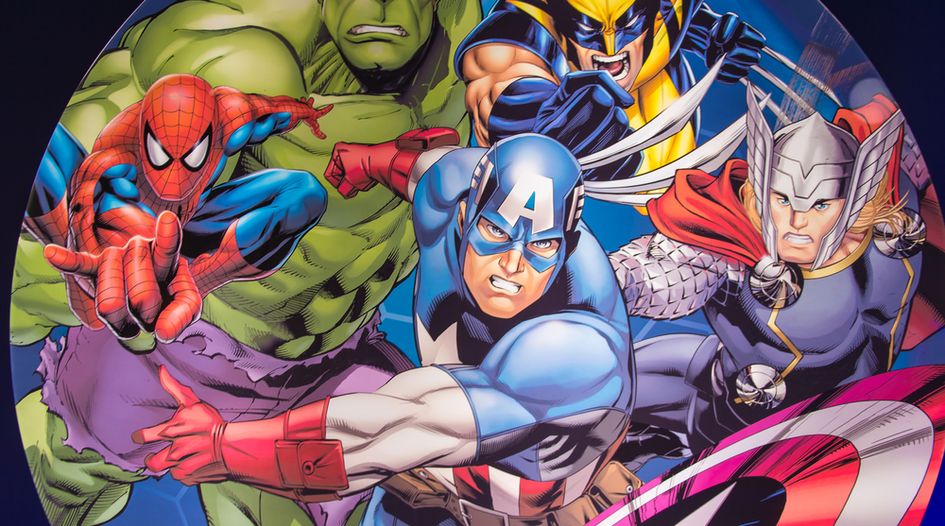 The monetisation of Marvel's IP was key to the company's turnaround
X-Men, Fantastic Four and Spider-Man were sold off in the 1990s
The media heavyweight owns a portfolio of nearly 6,000 trademarks 
"Shang-Chi and the Legend of the Ten Rings", the latest Marvel film, made an estimated $90 million in US and Canadian theatres over the labour day weekend, setting an all-time record for a film opening over the four-day weekend. This is the latest in a string of box office hits but the success is a far cry from Marvel's mid-1990's crisis whereby it filed for bankruptcy protection to keep the company from going under. A re-think of corporate strategy was necessary to turn the business around at the time, and unleashing the potential of Marvel's IP was a critical component of this.
The company has a stable of 8,000 characters, including heavy-hitters like Iron Man, Captain America and Thor. Until its financial crisis, the business did not engage too seriously with the idea of licensing. However, with tighter purse strings it was clear that this model had the potential to generate quick profit and increase the brands' global exposure.
Marvel subsequently expanded into a number of new mediums and has continued to invest in this division long after its cash woes. The segment currently licenses the Marvel characters for use in various consumer products, including toys, apparel, and video games, as well as feature films, television programmes, DVD animated feature films, theme parts, shopping malls, promotions and publications.
During its restructuring Marvel also partnered with a number of different studios to "spread out" its IP, with the goal of attracting the most "enthusiastic" partners to produce each character. It later turned its back on this tactic, deciding to bring this capability in-house to exert greater control over the story-telling process, and importantly, the brands themselves.
In 2005 Marvel Studios sought to finance its own movies as it no longer wanted to license its characters out to other studios. It raised $525 million in a deal with Merrill Lynch to fund the new projects. It was taking a major gamble with its IP, though, putting up Captain America, Ant-Man, Doctor Strange, Hawkeye, The Avengers, Black Panther, Power Pack, Cloak & Dagger, Shang-Chi and Nick Fury as collateral. If the venture failed it meant losing the rights to all these properties.
Fortunately, the business made the right call – and then some. It produced a number of films before releasing a succession in the Marvel Cinematic Universe (MCU) from 2007, including Iron Man, Guardians of the Galaxy, and The Avengers, which all feature interconnected plot lines and characters. The films have made over $13.5 billion at the global box office, making Marvel the most profitable movie franchise of all time.
Its success caught the attention of mass media company Disney, which picked up Marvel Entertainment for $4 billion in 2009, thereby offering the company an even greater platform to leverage its brands and characters (not least in MCU-connected spin-off series for the small screen).
The Marvel trademark portfolio – who owns what?
Two major properties, the X-Men and Fantastic Four, were sold to 20th Century Fox and Spider-Man to Sony Pictures when the company hit hard times in 1996. Sony continues to distribute all the Spider-Man films while Disney licenses the merchandise rights to third parties. Further, Disney pays Sony a licensing fee based on each film's box office receipts. Disney distributes the remaining Marvel-produced films with the exception of the Incredible Hulk, which is distributed by Universal Pictures.
The relationship with Universal throws a wrench in plans to monetise the Marvel name and its brands in theme parks, as the licensing rights for use in theme park attractions were signed to Universal Studios long before Disney acquired the company. The agreement is a bit complex, with the contract limiting the use of the characters on the east coast of the US to Universal Orlando with even restrictions in place within a 60-mile radius of the Orlando parks. Disney has begun rolling out some characters in Florida, but they're unable to do much else, including promoting the actual brand name 'Marvel'.
From a trademark perspective, Marvel Entertainment has an active portfolio of 5,851 marks, and its most protected brands are Avengers, Marvel, Captain America, Iron Man, Guardians of the Galaxy, Spider-Man, Hulk, Big Hero 6, Doctor Strange, and X-Men.
The company's filing activity correlates with major releases (see figure 1). For example, in 2014 'Captain America: The Winter Soldier' hit theatres while Doctor Strange was released in 2016. Overall filing volume has been much higher after Marvel was folded under the Disney umbrella.
Figure 1: Marvel Entertainment's yearly trademark activity
Source: CompuMark
The company has filed for trademarks across 72 registers. The highest number of active trademarks can be found in the United States, followed by China and Brazil (see figure 2).
Figure 2: Marvel – active trademarks by register
Source: CompuMark
Marvel's portfolio reflects its wide licensing programme, with a high number of trademarks covered by Class 25 (clothing, Class 28 (toys and games), Class 41 (entertainment services; online media), as well as Class 9 (digital media) and Class 16 (printed matter) (see figure 3).
Figure 3: Marvel portfolio – Nice Class breakdown
Source: CompuMark
WTR says:
Marvel Worldwide is the part of the company that creates and develops intellectual property for Marvel Entertainment. It has been nicknamed the "house of ideas", and over 80 years it has generated the IP that has been so valuable to the business. Leveraging existing brands was the key to getting Marvel back onto its feet, and monetisation has continued to play an important role as the business has grown. Its strategy shows the value in thinking bigger with brands and being proactive in seeking opportunities to capitalise on these assets.