Manchester United trademark champions; forced labour claims against major brands; UKIPO Brexit consultation; and much more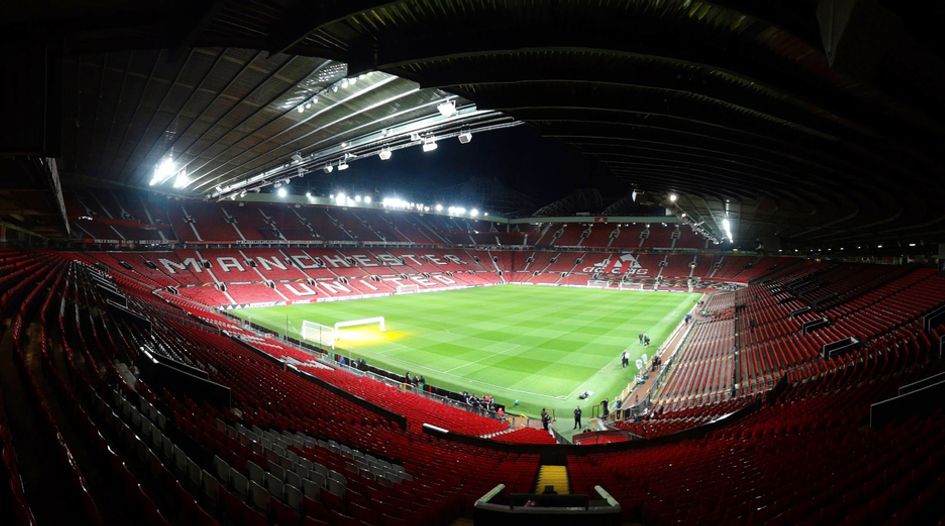 Everything we covered on WTR over the past seven days – and all you need to know from the world of trademarks to set yourself up for the start of another busy week.
Time is running out to have your say on whether non-legal trademark services suppliers are delivering what you need. If you have five minutes to give your views on trademark search, watch and portfolio management services, complete the short survey here.
Monday 27 July
WTR reflected on new trademark commissioner David Gooder's remarks at the second USPTO virtual Trademark Public Advisory Committee meeting revealing the "encouraging" recovery of trademark filings and defending what some have described as "nuts" fee adjustments. Read more
We were happy to announce that experts from Amazon, ASOS, Dyson, Gilead, Jack Daniels, SuperDry and Walmart are among some of the latest speakers to join our upcoming WTR Connect event. See our latest post for the full list of participants and the WTR Connect site to register.
A recent Japan IP High Court rejection has raised the bar for registering a colour mark at the Japan Patent Office even higher – meaning the race is still on to be the first company to obtain registered protection for a single colour mark in the country. Read more
Tuesday 28 July
Our Tuesday news round-up looked at $242 million in counterfeit goods – including Victoria's Secret and Chanel products – being seized by Shanghai police, 45% of US consumers changing their brand preferences during the covid-19 pandemic, Ukraine pledging "almost zero" pharmaceutical counterfeits within the next two-and-a-half years, and much more. Read more
The UK Intellectual Property Office has launched a public consultation on a proposed change to its address for service rules, to be implemented once the Brexit transition period ends. We heard from UK practitioners welcoming the move. Read more
With several of the world's biggest fashion brands, including H&M, Nike, Uniqlo and Zara, accused of being complicit in human rights abuses in Xinjiang, we asked what trademark professionals should do in the face of supply chain controversy. Read more
Wednesday 29 July
Clarivate has announced an agreement to merge with management software company CPA Global in a deal described as "a natural next step for both businesses". WTR considered why the combination looks to shake up the IP service provider market. Read more
In light of a growing public demand for socially responsible brands, Virginia Marino, shareholder at Brinks Gilson & Lione, highlighted the necessary steps that any IP adviser should take when faced with a brand overhaul. Read more
We assessed whether a new report by the National Association of Manufacturers, which estimates that counterfeiting cost the US economy $131 billion last year and calls for the US government to form a dedicated anti-counterfeiting agency, could herald a breakthrough in the country's ongoing fight against fakes. Read more
Thursday 30 July
The latest steps taken by IP offices in response to covid-19 include a ban on paper documents at the Brazilian National Institute of Industrial Property, part-time remote working at the Benelux Office for Intellectual Property employees and a scheduled reopening at the Finnish Patent and Registration Office. Read more
In the latest instalment in our regular series on marketplaces around the globe that are reportedly notorious for being counterfeit havens, we set off across the Indian Ocean to the island nation of Mauritius. Read more
New research conducted by WTR revealed that Manchester United has the biggest trademark portfolio of any global football club by a wide margin, with Lionel Messi the most registered footballer. But IP activity in the industry has slowed significantly this year. Read more
Friday 31 July
Jeff Bezos on fake goods, Dyson counterfeiters jailed, INTA's virtual Unreal Campaign, counterfeiting on the rise in India, and an upgrade to Romania's e-filing system were among Friday's news stories. Read more
A year on from the USPTO rule change requiring all non-US domiciled applicants to engage US licensed attorneys, Fovea IP CEO Patrice Vekemans conducted an in-depth data analysis of USPTO filings to reveal the leading China representatives – with evidence that US-based attorneys have changed their filing strategies to cater to Chinese clients. Read more
With major competitors continuing to diverge in their M&A ambitions, WTR sat down with OpSec CEO Selva Selvaratnam to discuss the evolving market for legal service providers and why he is optimistic about the opportunities ahead. Read more
Saturday 1 August
This week's 'From the WTR archive' offered a snapshot of trademarks a decade ago by rediscovering the features covered in issue 26 of the WTR magazine, which was published 10 years ago this month. Read more