Lyft praised for user ban; ICANN71 goes virtual; Vasectomy Mayhem dispute – news digest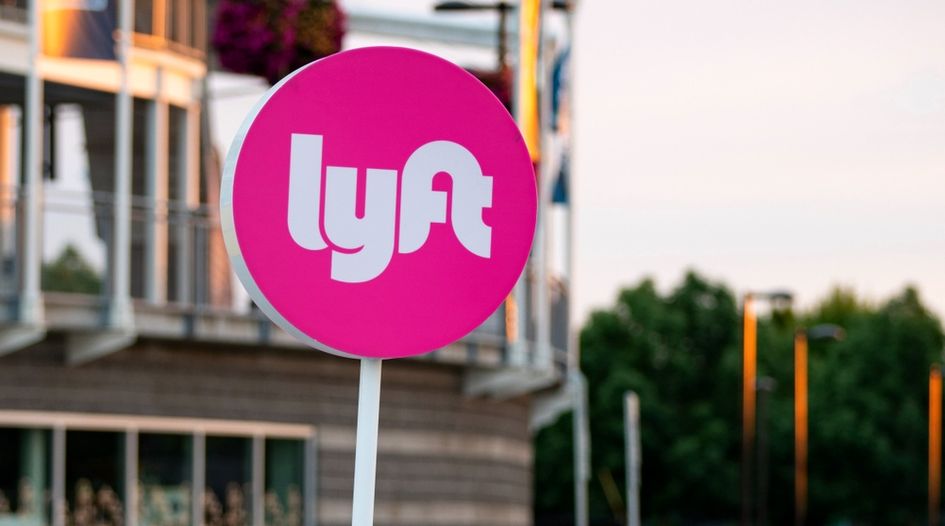 Every Tuesday and Friday, WTR presents a round-up of news, developments and insights from across the trademark sphere. In our latest round-up, we look at a new Harry and Meghan trademark hitting headlines, St Louis law enforcement seizing counterfeits, Lacoste teaming up with Bruno Mars, and much more. Coverage this time from Trevor Little (TL), Bridget Diakun (BD), and Tim Lince (TJL).
Market radar:
St Louis CBP Officers seize counterfeit items worth $290K in four days – The four days between 5 and 9 March were busy ones for US Customs and Border Protections (CBP) officers at the port of St Louis. During that time, offices seized a plethora of counterfeit items: six designer handbags, 21 designer outfits, 148 championship rings, and 286 $100 bills. If the items were real, the CBP states, they would have been worth over $293,000. Among the brands targeted by counterfeiters were Louis Vuitton, Chanel, The LA Lakers, The Golden State Warriors, Gucci and Hermes. All shipments were turned over to Homeland Security Investigations, the investigating arm of the Department of Homeland Security, and investigating efforts are ongoing. "These seizures highlight the typical things criminals try to import into the US on a routine basis," said area port director of St Louis. "Customs and Border Protection's trade enforcement mission places a significant emphasis on intercepting illicit products that could harm American consumers, and we will continue to work with our consumer partners to identify and seize illicit goods." (TL)
Crayola teams up with Shinola to produce Silly Putty watches – Crayola has decided to celebrate 71 years of the Silly Putty brand by striking up a partnership with Detrola by Shinola to produce a new line of Silly Putty watches, reports License Global. "Detrola is our most expressive, colourful watch collection to date, with an appreciation for the past and an eye toward the future," says Shannon Washburn, CEO, Shinola. "Silly Putty is such a fun, iconic American product, a level of 'iconic' that we aspire to be. We are so excited to be collaborating with Crayola on a watch that embodies both brands' aesthetics and excites both brands' audiences." This collaboration is an example of how brands can leverage their reputation in markets outside of their core audience. (BD)
Unilever to exclude the world 'normal' from beauty products – Unilever, in a push to be more inclusive, has committed to removing the word 'normal' from its beauty and personal care products, as well as stopping the digital alterations of the shape and skin colour of its models. The London-based company has received criticism in the past for some of its advertising campaigns, and is now looking to reposition its image. "We know that removing 'normal' alone will not fix the problem, but we believe it is an important step towards a more inclusive definition of beauty," said Sunny Jain, president of Unilever's beauty and personal care division. More than a hundred Unilever brands from around the world will have the word "normal" removed to describe skin type or hair texture. (BD)
Nestle acquires Essentia Water – Nestle has been streamlining its portfolio for quite some time, having recently divested its North America water bottle business, but it's still on the lookout for potential acquisitions. To that end, the Swiss company has announced an agreement to acquire Essentia Water, a processor of ionized alkaline water. "With the addition of Essentia we continue to transform and best position our water business for long-term profitable growth here in the US and globally," said Steve Presley, chairman and chief executive officer of Nestle USA. "Essentia gives us an immediate strong presence in the high-growth, functional water segment and supports our efforts to capture opportunities with emerging consumer trends such as healthy hydration." (BD)
Nanotech Launches product designed to foil infringers – Nanotech Security Corp has announced the launch of LiveOptik PROTECT security foil – a security product designed specifically for the brand protection industry. Containing up to 16 million distinct colours, LiveOptik PROTECT images are produced with nano-optic structures, and delivers multi-image, on-off visual effects that are easy to validate, making it an indicator of product authenticity.  "Our new LiveOptik PROTECT security foil was designed with direct input from some of the brand market's leading authorities," said company president and CEO Troy Bullock. "Its vivid image switch effect provides unparalleled security for companies looking to protect their brand and the bulk roll format enables channel partners to seamlessly add LiveOptik PROTECT foil to their customer offerings. Initial discussions with channel partners are very encouraging and we anticipate orders this year." (TL)
Perkins Coie launches Le[a]dBetter Imagine Initiative to support women inventors – US firm Perkins Coie has announced the launch of a new initiative, Le[a]dBetter Imagine, which seeks to support women inventors and their startups. Under the programme, Perkins Coie will provide reduced legal fees to qualifying women inventors and founders driving innovation and building new companies. The initiative builds on the firm's existing Le[a]dBetter programme and is designed to help redress the low number of women patent holders – as highlighted by the USPTO Progress and Potential report – despite more women participating in science and engineering, and founding companies as entrepreneurs in recent years. "We know that women inventors and entrepreneurs have historically faced an uphill battle to secure patents and to take their startups and emerging companies to the next level, and that access to capital and effective legal counsel are often key catalysts for business growth," said Nicole Dunham, a partner with Perkins Coie's IP practice. "We're excited to launch this new initiative aimed at increasing the number of women patent-holders and at helping women inventors and founders succeed in the innovation economy." (TL)
Bruna Mars collaborates on fashion with Lacoste – Bruno Mars is dipping his toes in the fashion game with a new collection launched with Lacoste. The collection is named after his alter ego RIcky Regal and will be available for a limited time at Lacoste's West Hollywood concept store. According to License Global it is the singer's first-ever fashion collaboration. "I've been very fortunate to have been asked to do collaborations in the past, but it always came with guidelines," Mars told GQ. "Lacoste was the first and only brand that said, 'Bruno, we want you to make this truly yours.'" (BD)
Legal radar:
Vasectomy Mayhem leads to bemusement – This week media outlets seized on the news that the NCAA is challenging a urology clinic's Vasectomy Mayhem trademark, arguing that it is 'confusingly similar' to its own March Mayhem and other marks. The NCAA alleges that the VASECTOMY MAYHEM "is likely to result in confusion, mistake of deception with petitioner and/or the goods and services marketed in connection with the NCAA marks, or in the belief that registrant or its 'Vasectomy Mayhem' services are in some way legitimately connected with, or sponsored, licensed or approved by petitioner." The reaction has largely been one of amusement. On Yahoo! Sports, Nick Bromberg asked: "If you saw a urology clinic advertising a 'Vasectomy Mayhem' spring special would you get confused and think the NCAA was associated with the promotion in an official capacity? The NCAA sure thinks it's possible." News of the cancellation action was broken by Josh Gerben of Gerben Law Firm. On LinkedIn, pondering whether the mark is too similar to the NCAA's voiced the hope that "the urologists fight this case" and joked: "I'm very tempted to file an application for Trademark Madness to see what happens." (TL)
Office radar:
(For more of the latest coronavirus-related updates from national IP offices, please read our dedicated article which is being continuously updated)
EUIPO executive director takes 'virtual road' to meet IP office heads – EUIPO executive director Christian Archambeau has held a series of virtual meetings with IP office leaders this week. On 10 March 2021 he met with the new director general of the Norwegian Industrial Property Office (NIPO), Kathrine Myhre, to review progress in ongoing cooperation activities, and to agree future initiatives to be implemented jointly, within the framework of the 'Broaden the Cooperation Framework outside the EU' project launched in January 2021 under SP2025. Yesterday he met Bemanya Twebaze, the new director general of the African Regional Intellectual Property Organization (ARIPO). The main objective of the meeting was to review the current status of activities in both offices and agree on future steps for cooperation. A specific focus was the cooperation between members of the EU-funded project team, AfriPI, as well as the priority areas for technical bilateral cooperation, including exchanges on the adoption of the list of terms from the harmonised database of goods and services in TMclass. (TL)
Domain Radar:
ICANN71 goes virtual, albeit with enhancements – ICANN has announced that its ICANN71 event – which had been due to be held in The Hague, Netherlands from 14-17 June 2021 – will be held as a virtual public meeting due to the continuing impact of the COVID-19 pandemic. That virtual experience will be an enhanced one, as ICANN has also unveiled a series of new features for its online events – starting with this month's ICANN70. For ICANN70, registered attendees will have the opportunity to schedule their own private meetings with other attendees, the feature available using the "schedule meeting" tool on the event website. ICANN org is also exploring new ways to make the most of Zoom's features, with its interpretation feature to be utilised to provide remote simultaneous interpretation) during sessions that normally receive this service. Additionally, Zoom's automated live transcript feature will be enabled in English for all sessions that do not receive real time transcription from live captioners. Finally, ICANN will continue to stream high-interest and plenary sessions on YouTube, which enables community members with limited bandwidth or without access to Zoom to watch and listen to these sessions. (TL)
Media Watch:
More Meghan and Harry trademark woes – Last week, WTR revealed that the Duke and Duchess of Sussex were in a trademark dispute in the Philippines with a small business owner. A few days after our article, a reliable source informed us that the royal couple's legal entity, Cobblestone Lane LLC, had let its opposition motion expire – therefore meaning the disputed application could move forward. Now, TMZ has reported on a trademark application in the US for the term SUSSEX ROYAL – the brand name that the royal couple sought before moving to Archewell. The applicant, Carrie Devorah, admitted to TMZ that the filing is related to Harry and Meghan, saying she sought the mark "because she figured Queen Elizabeth would not allow Harry and Meghan to capitalize off their titles, but she didn't think there'd be anything stopping her". Unsurprisingly, though, the USPTO has rejected the mark for falsely suggesting a connection to the royal couple – although Devorah pledges to respond to the office action soon. (TJL)
Lyft praised for user ban – Ride-hailing platform Lyft has been praised for banning a woman that was filmed coughing on an Uber driver. Earlier this week, a viral video showed a group of women assaulting and coughing an Uber driver, and ripping off his mask. Later on, one of the women in the video posted a video to Instagram in which she admitted her actions were "disrespectful" and added, "that's why I take Lyft". Following the mass sharing of this video, Lyft tweeted: "Although this incident did not involve the Lyft platform, the unacceptable treatment of the driver in this video compelled us to permanently remove the rider from the Lyft community. Driving in a pandemic is not easy. Please wear a mask, respect one another, and be a good person." The move is an unusual one, as the problem is ostensibly about a problem involving Lyft's rival, Uber. However, it has been praised, with people claiming it is an example of "responsible corporate policy". It is also an example of how companies must sometimes respond to viral incidents if the brand name is mentioned – so a process should be in place to respond quickly should the need arise. (TJL)
On the move:
Greenberg Traurig strengthens litigation bench – Andrew F Halaby has joined Greenberg Traurig as a shareholder within the Phoenix office. The seasoned trial lawyer and business advisor will sit in the litigation and intellectual property litigation practices. He formerly practiced at Snell and Wilmer as a partner. "The firm's Western region offices have a special emphasis on the business of technology and corresponding intellectual property challenges, aligning perfectly with Andy's strong skills in the courtroom as well as his business savvy. As a former professional engineer, Andy's addition corresponds with the firm's strategy of hiring attorneys with unique and varied experience, as well as being excellent lawyers," said Greenberg Traurig's global litigation practice co-chairs, firm vice chair Lori G Cohen and Jeff E Scott. (BD)
Anti-counterfeiting expert joins Von Seidels – Vanessa Ferguson has joined Von Seidels Intellectual Property Attorneys as a partner with effect from 1 March 2021. Ferguson has over 20 years' experience in cross-border, pan-African IP enforcement and is the co-author of Enforcement of Intellectual Property Rights in Africa. A member and past-chair of INTA's Middle East and Africa Anticounterfeiting Committee, she also served as the president of the South African Institute of Intellectual Property Law in 2019 and 2020. Von Seidels managing partner Bastiaan Koster says: "We are really excited to have Vanessa heading up our anti-counterfeiting initiatives. Vanessa comes with a wealth of experience in trademark and IP enforcement in Africa. The addition of Vanessa and her team is timely now that our offices in Nigeria, Namibia (ARIPO) and Cameroon (OAPI) are all fully operational. With Vanessa, the firm can confidently claim to be one of the leading anti-counterfeiting establishments in South Africa and Africa." (TL)
And finally...
WTR Connect returns next week with five days of strategic content – The second WTR Connect series of digital events will take place the week commencing 15 March 2021. The event will offer more than 20 interactive digital sessions, each designed to facilitate discussion, benchmarking and the sharing of best practice around key topic areas and challenges facing trademark and brand leaders. The theme for the event is 'exchanging cost-effective and resource-efficient best practices' and each day will start with a keynote address from a major industry figure, which is followed by live breakout discussions lasting for a maximum of 60 minutes. Registration is free for WTR subscribers and participants can register for as many sessions as they like across the week, building their own schedule. For event timings, and to sign up to attend, please click here.