LVMH completes Tiffany acquisition; AWS blow for Amazon; new USPTO deputy trademarks commissioner – news digest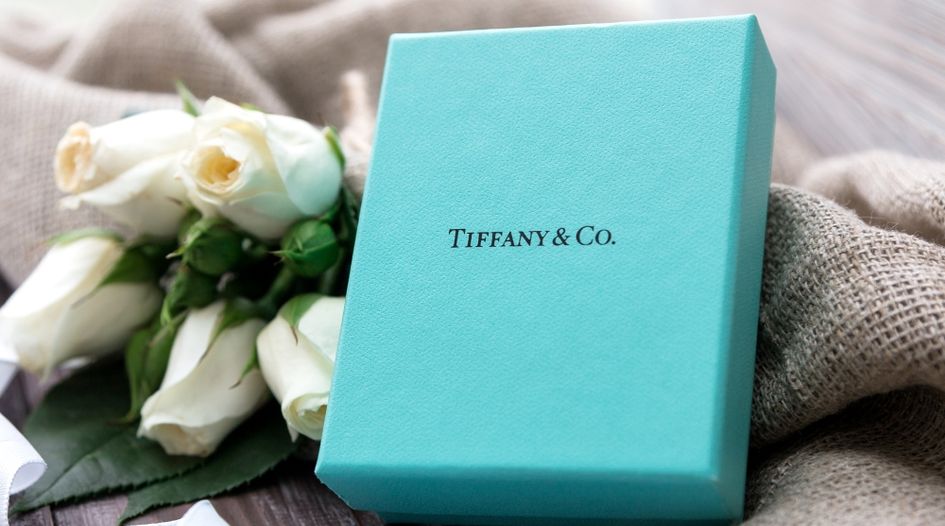 Every Tuesday and Friday, WTR presents a round-up of news, developments and insights from across the trademark sphere. In our latest round-up, we look at E & J Gallo Winery acquiring over 30 brands from Constellation, Taste Beauty being picked up by Centric Brands,  IPEC releasing its annual IP report, and much more. Coverage this time from Trevor Little (TL), Bridget Diakun (BD), Jonathan Walfisz (JW) and Tim Lince (TJL).
Market radar:
E & J Gallo Winery acquires over 30 brands from Constellation – E & J Gallo Winery (Gallo) has completed the acquisition of more than 30 wine brands from Constellation Brands after the agreement was approved by the FTC on 23 December 2020. Included in the deal are well known wine brands such as Arbor Mist, Black Box, Ravenswood, and Mark West. Notably, Gallo will also get the rights to the Nobilo New Zealand Sauvignon Blanc brand in a separate transaction with Constellation. "The closing of this transaction represents our company's long-term commitment to the wine industry," said Chief Executive Officer Ernest J Gallo. While Gallo has bolstered its portfolio it has also had to divest two of its legacy dessert brands, Fairbanks and Sheffield, to Precept Brands in adherence to the FTC consent order. (BD)
Mondelez acquires chocolate-bar maker Hu – Mondelez has purchased healthy snack maker Hu. The food giant has been adding healthy brands, such as Tate's and Perfect Snack, to its portfolio as consumers' eating habits shift. Mondelez's relationship with Hu began in April 2019 when it made a minority investment. Mondelez did not disclose the value of the deal. The Wall Street Journal said on Monday the deal values Hu at more than $250 million. (BD)
IPEC releases annual IP report – This week United States Intellectual Property Enforcement Coordinator (IPEC) Vishal Amin issued the United States Annual Intellectual Property Report for 2020. The report details the actions and activities taken over the past year by the United States to promote, protect, and prioritise the nation's innovative economy – Amin stating: "The actions that we have taken to protect American intellectual property have helped set the United States on a path to remain not only an economic leader, but a powerhouse of innovation, invention, and creativity for decades to come." The report contains a range of statistics on FY2020 IP enforcement, noting that across the year Customs and Border Protection and US Immigration and Customs Enforcement made 26,503 IP rights seizures, the products having a total estimated manufacturer's suggested retail price (MSRP) of $1.3 billion. Meanwhile, the IPR Center vetted 33,184 investigative leads (with 18,449 referred to law enforcement partners), de-conflicted 8,785 investigative targets for partner agencies and industry, and referred 371 leads to private industry for follow-up. (TL)
Taste Beauty picked up by Centric Brands – Centric Brands, which recently emerged from bankruptcy, has announced the acquisition of Taste Beauty, reports Glossy. The terms of the deal were not disclosed, but the lifestyle brand will see a significant boost to its private label and licensing business. Taste Beauty was founded in 2015 and is popular among Gen Zers. It does not keep its own e-commerce site but chooses to sell on Amazon and relies on brick-and-mortar distribution through its retail partners. Taste Beauty has a strong licensing business, having collaborated with well-known brands such as Oreo and Netflix. "[This acquisition] strengthens our bath and beauty product offering while expanding our entertainment licensing platform into complementary categories and properties," said Jason Rabin, Centric Brands CEO. Expanding the licensing business has been a long-term priority for Centric Brands. In 2018, under its previous name Differential Brands Group, Centric Brands acquired a significant chunk of the North American licensing business of Global Brands Group Holding Limited. It shelled out about $1.2 in cash and made its name change. (BD)
2D authentication tags may spot counterfeits in under 3.5 mins ­– A new authentication method for use against counterfeit goods has been developed, reports The Hindu. 'DeepKey', the work of researchers led by the National University of Singapore, is a 2D security tag that randomly generates Physically Unclonable Function (PUF) patterns for validation by AI authentication software. The PUF patterns take under 3.5 minutes to be validated through a scan under an electronic microscope. The research team claims the technology can be used for luxury items such as jewellery and electronics, as well as having an application on the covid-19 vaccines – undeterred by the low temperature requirements for their storage. (JW)
LVMH completes acquisition of Tiffany & Co – More than a year after it was first unveiled, luxury fashion conglomerate LVMH has completed the purchase of iconic brand Tiffany & Co. The Louis Vuitton and Fendi brands are some of the major pillars of LVMH's portfolio, and now Tiffany & Co will join it and, according to LVMH chairman Bernard Arnault, "accelerate growth, innovate and remain at the forefront of our discerning customers' most cherished life achievements and memories". (TJL)
Legal radar:
AWS blow for Amazon in China – The Beijing Municipal High People's Court has ruled that the AWS trademark belongs to Chinese software and data services company ActionSoft Science & Technology Development Co, reports the Wall Street Journal. In a decision dated May 2020, but released last week, the court ordered Amazon (which uses AWS for its Amazon Web Services cloud computing business) to stop using the term, or any similar logos, in China and to pay compensation of 76.5 million yuan, to ActionSoft. In a statement supplied to media outlets, an Amazon representative said: "Amazon was the first to use the AWS logo in China to sell cloud services by many years. We strongly disagree with the court's ruling and have appealed the case to the Supreme People's Court." (TL)
Hainan IP Court opens – A new IP court on South China's Hainan Island opened its doors this week, reports Xinhua.  The court, which will handle IP-related civil, administrative and criminal cases in the province, was established after a draft decision was submitted to a session of the Standing Committee of the National People's Congress in December. Xinhua observes: "The court is expected to improve the overall judicial protection mechanism of intellectual property rights and further explore judicial reforms, according to the draft decision." (TL)
Nintendo wins the race against Mario-themed go kart tours – Japan's Supreme Court confirmed Nintendo's victory against MariCar, a Mario Kart-themed tour. Now rebranded as Street Kart, the tour company provided go-kart led tours of Tokyo with tourists encouraged to dress up as characters from Nintendo's popular Mario Kart video game franchise. Nintendo was concerned both for IP infringement, as well as safety issues after several accidents were reported, according to Engadget. Earlier last, a court ordered MariCar to pay Nintendo 50 million yen. The company appealed but the Supreme Court dismissed the claim and upheld Nintendo's previous win. (JW)
Office radar:
(For more of the latest coronavirus-related updates from national IP offices, please read our dedicated article which is being continuously updated)
USPTO names news deputy commissioner for trademark operations – The USPTO has announced the appointment of Dan Vavonese as its new deputy commissioner for trademark operations. Vavonese served for more than five years as a group director for the trademark law offices under Deputy Commissioner Meryl Hershkowitz, who retired at the end of December. A release from the office notes that Vavonese brings over 25 years of experience in trademark operations as an examining attorney, senior attorney, and managing attorney within the law offices. As the Business Architect for Trademarks, he assisted in the planning and updating of information technology and business priorities, and he has also helped lead the development and implementation of recent rule and policy changes. As Deputy Commissioner for Trademark Operations, he will lead 775 employees who are responsible for all aspects of trademark examination, registration, and maintenance. "Dan's proven leadership, as well as his breadth of experience across the trademark spectrum, makes him an outstanding choice to lead our trademark operations division," said David Gooder, commissioner for trademarks at the office." The office has also announced that  Amy Cotton will serve as the acting deputy commissioner for trademark examination policy following Sharon Marsh's retirement at the end of 2020. She will serve in the acting role until a permanent replacement is selected. (TL)
UKIPO launches a new search service for trademark goods and services – The United Kingdom Intellectual Property Office (UKIPO) has launched a new service to make it easier to search for the right class when applying for a trademark. With the EU-exit transition period over, the UKIPO's shared use of the EUIPO's TMClass system has also ended. The launch of the new goods and services search service is part of the UKIPO's launch of its UK specific database. A press release stated: "Over time, there may be instances where UK classification diverges from the EU. When applying for a UK trademark, we will examine the goods and services within the UK database." Earlier this week, WTR reported on the UKIPO's migration of EU trademarks to UK-specific trademarks with CEO Tim Moss saying: "I am really pleased to confirm that we have successfully added two million 'comparable'
On the move:
Taft announces new partners – In this round of promotions Taft elected 19 attorneys to the firm's partnership, including five members of its intellectual property division. Christopher A DeVore, Robin W Dunn and Ryan P Hiler of the Indianapolis office, as well as Patrick J Palascak, who practices in Cincinnati and Cleveland, and Roshan P Shrestha of Chicago were promoted to partnership. (BD)
Hogan Lovells announces 25 partner and 60 counsel promotions – Hogan Lovells has announced that 25 of its people have been promoted to partner across its global network, including in the intellectual property, media & technology (IPMT) practice. Madrid-based Inmaculada Lorenzo focuses on the enforcement and litigation of IP rights, particularly in the fields of patents, trademarks, unfair competition, copyrights and trade secrets., while Vironika Pilyugina (Moscow) advises on IP prosecution, litigation and dispute resolution matters.  Andreas Schmid (Munich) is a patent litigator and fully qualified German and European patent attorney. The firm has also made 60 promotions to counsel, including Felix Banholzer, Federico Fusco, Scott Hughes, Aki Koshizuka, Maria Luce Piattelli and Cameron Robinson in the IPMT practice. The firm has also appointed international pro bono director Yasmin Waljee to partner, the first pro bono partner in Europe. (TL)
Ballard Spahr strengthens IP team with partner promotion – Patent attorney Jonathon A Talcott has joined Ballard Spahr's partnership. As a member of the firm's intellectual property group he focuses on patent, copyright, trademark, and trade secret litigation, representing companies from a variety of industries. Talcott is based in Ballard Spahr's Phoenix office. (BD)
SIPS welcomes new partner –  China trademark veteran Christopher Smith has joined SIPS as a partner. Smith brings decades of experience in handling trademark prosecution matters for multinationals and was previously a principal and consultant with Baker McKenzie in China. (TL)
Wolf Greenfield broke its own record with shareholder promotions – On 1 January 2021 Wolf Greenfield elevated seven attorneys to the position of shareholder, making it the most shareholder promotions made at one time in the firm's history. David F Cauble, Tani Chen, Heather J DiPietrantonio, John S Harmon, Daniel G Rudoy, Robert N Sahr and Jennifer J Wang, all experienced intellectual property attorneys, received promotion. (BD)
And finally...
WTR Connect returns this spring with five days of strategic content – The second WTR Connect series of digital events will take place the week commencing 15 March 2021. The event will offer more than 20 interactive digital sessions, each designed to facilitate discussion, benchmarking and the sharing of best practice around key topic areas and challenges facing trademark and brand leaders. The theme for the event is 'exchanging cost-effective and resource-efficient best practices' and each day will start with a keynote address from a major industry figure, which is followed by live breakout discussions lasting for a maximum of 60 minutes. Registration is free for WTR subscribers and participants can register for as many sessions as they like across the week, building their own schedule. For event timings, and to sign up to attend, please click here.