"A lot of trouble" – warning for buyers as USPTO takes action against trademarks filed by auction site TrademarkSea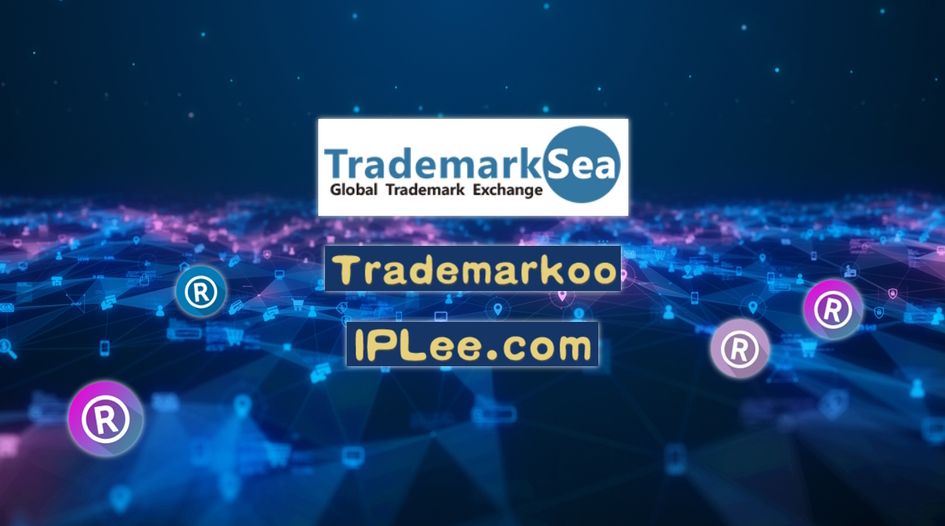 TrademarkSea lists over 2,000 trademark registrations for sale
WTR finds at least 50 re-examinations of marks linked to TrademarkSea
Expert tells WTR that buyers of trademarks could be "in a lot of trouble" due to need to prove use
The Hong Kong-based company which owns trademark auction platform TrademarkSea is the target of an ongoing director-initiated USPTO investigation into its filings, WTR can reveal. More than 99 of its registrations have come under scrutiny so far this year, with over 20 cancelled so far.
Back in February, WTR reported on three online platforms – TrademarkSea, Trademarkoo and IPLee – owned by a Hong Kong-based company, Oxo International Limited, and its US subsidiary, Qseel Inc. We revealed that they were selling more than 5,000 trademark registrations, priced between $2,000 and $3,000 on average, and were personally listed as the owner on over 100 trademark applications at the USPTO.
In an interview with WTR, Oxo International founder Stephen Xie stated that the aim of the platforms was to "help buyers get their ready-to-go trademarks for business", further claiming that there had been "70 successful transactions" across the three platforms by that point and more than 800 "total transactions across all our channels, including online and offline channels". The offline sales are primarily from "China buyers", Xie added, with "most buyers" purchasing trademarks "for their Amazon business" (the company states that it is "a verified member of the Amazon Service Provider Network").
In analysing the a sample of the trademarks for sale (full analysis can be accessed here), we found that nearly all were single, non-dictionary words (eg, TIKTA, XBOT and FBOOK), with 71% of the applicants originating in China and 21% filed by Oxo's subsidiary Qseel Inc. Nearly all the applications submitted specimens of use showing Amazon.com (63%) or Wish.com (37%) listings.
At the time of publication, the biggest auction platform, TrademarkSea, had risen swiftly in Google ranking and consistently appeared on the first page of Google searches for 'trademarks for sale' and 'us trademarks for sale'.
While other trademark marketplaces also appeared highly on Google searches – such as US Trademark Exchange and Communer – one expert told WTR that Oxo International's platforms were of particular concern. "The marks listed on Communer and US Trademark Exchange are mostly owned by US-based businesses that had genuine uses for their trademarks when they registered them," the commentator noted. "However, TrademarkSea has over 4,000 registered US trademark registrations for sale, and they may have been registered with the express purpose of selling them."
Fast forward more than six months, and TrademarkSea continues to operate, and currently lists more than 2,000 trademarks (approximately half the number of listings identified in February). A significant proportion of them are marked as 'sold'. Its two sister websites, IPLee.com and Trademarkkoo, appear to no longer be active. According to search data, TrademarkSea's Google ranking has continued to rise, with TrademarkSea.com now ranked in the top three results for searches including 'trademarks for sale', 'trademark sales', and 'us trademarks for sale'.
However, while its search rankings have improved in the past six months, Oxo International has faced a number of USPTO challenges over the same time period.
Since April 2023, WTR identified at least 58 trademark registrations owned by Oxo subsidiary QSeel Inc have been re-examined by the office, with 23 being cancelled so far. The rest are pending (with these re-examination proceedings being initiated by USPTO director Kathi Vidal). WTR has additionally identified at least five more applications in the same position – that have either been cancelled or faced re-examination over the same time period. These applications were originally filed by QSeel Inc but were subsequently transferred to a new owner, presumably after being purchased.
In fact, a USPTO confirms to WTR that nearly all of QSeel's registrations have faced action in recent months. "We are aware of 104 registrations originally filed by QSeel," they said. "So far, we have instituted reexamination proceedings on 99 of those: one proceeding was based on a third-party petition and the remainder have been director-initiated proceedings."
That figure means that 20% of all director-initiated trademark re-examinations issued by the office are related to QSeel Inc, analysis suggests. 
The reason given by the PTO for the re-examinations (as found in this example from 4 May) is the agency's suspicion that the marks were "not in use as of the relevant date with any of the goods listed in the registration". More specifically, the PTO says that QSeel's trademark applications mostly used specimens from "the Red1985 storefront on Wish.com" as proof of use. However, it notes that "a review of the storefront for Red1985 indicates that the Wish.com listings by this seller appear to be created solely for the submission as specimens of use in trademark applications and to reserve rights in the mark".
As part of the review, the agency found numerous listings on the Wish.com store that aroused suspicion. For example, a listing for "a sightseeing bus" was priced at more than $15,000 with a shipping price of just $12. The PTO – which notes that the listing was used as a specimen on an application that had reached registration – therefore concluded: "[That] appears to be unusually low for shipping a large bus manufactured in China, suggesting that there is no actual intention to sell or ship the item. [Further], the images appear to be digitally altered to include QSeel Inc's logo. [The] extremely low shipping price and the digitally altered images suggest that this is not a legitimate offering for sale of an actual bus, but was instead created merely to submit as a specimen in support of a trademark application."
The PTO has also used text from the TrademarkSea platform itself as evidence for the non-use. It notes that many of the marketplace listings refer to the registrations as being "Registered, Unused" or "New Trademark, Unused". Therefore – says the agency – "further supporting the inference that the mark was never in use in commerce in the ordinary course of trade prior to being listed on the website".
In response, then, the PTO requests that the trademark owner – be it QSeel Inc itself or any new owner assigned after registration – must "establish use of the mark for those goods as of the filing date of the application". Such evidence, the document adds, cannot be from the Wish.com store and any website screenshots must be "accompanied by corroborating evidence showing sales of the goods identified in the registration".
According to an expert who spoke to WTR this week (who preferred not to be named), this situation is potentially ominous for any of the new owners of marks originally filed by QSeel Inc. "Many of the registrations being re-examined are no longer owned by QSeel, meaning the USPTO is demanding that the new owners produce evidence that the original registrant was using the marks at the time they filed allegations of use during the application process," they explain. "So the buyers of trademarks on TrademarkSea and its sibling marketplaces are in a lot of trouble."
Nonetheless, the expert says that they are "really excited to see that the USPTO was investigating the QSeel marks" and that it could be a sign of the agency taking the threat seriously. They add: "I'm hopeful that the USPTO will continue to reexamine the remaining trademarks listed on TrademarkSea in bulk. Many of TrademarkSea's trademarks are owned by shell companies formed in the US, like QSeel, so they skirt the requirement for foreign applicants to have US-licensed attorneys, making them immune to Amazon's blacklist. USPTO intervention is still required."
WTR has reached out to Oxo International founder Xie about the re-examination proceedings. In February, he told us that the company "will remove the trademarks that are found dead or under USPTO sanction", adding: "We make sure the trademarks are active before selling them to buyers."
As well as the nearly 100 director-initiated re-examinations, the PTO has also recently published warnings about buying trademarks online and filing invalid specimens of use. The agency spokesperson confirmed: "We continue to look at auction sites for possible links to specimen farms."