Liverpool mayor trademark opposition, USPTO fee change proposal, and Telltale revival criticised: news digest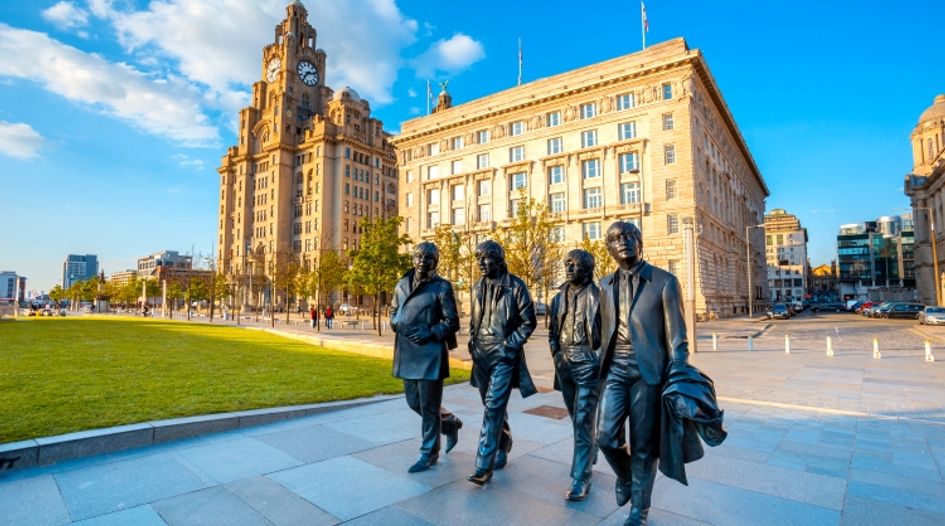 Every Tuesday and Friday, WTR presents a round-up of news, developments and insights from across the trademark sphere. In our latest edition, we look at Beyoncé being accused of fraud linked to a trademark dispute, South Africa pledging to crackdown on fake goods, Bangladesh reportedly likely to join the Madrid Protocol, a leading Chinese IP law firm considering a sale, WIPO director general Francis Gurry commenting on the organisation's new IP portal, and much more. Coverage this time from Trevor Little (TL), Bridget Diakun (BD), Jonathan Walfisz (JW)  and Tim Lince (TJL).
Market radar:
$50 million seized in Jamaica – A local media outlet has reported on counterfeit items valued at $50 million that were seized in Jamaican city Kingston this week. The items were seized by the country's Counter-Terrorism and Organised Crime Investigation Branch (C-TOC), and comprised of fashion items including handbags and shoes. (TJL)
South Africa pledges to continue counterfeit crackdown – South African politician David Makhura has declared that he will "not apologise" for a recent crackdown on fake goods in the province of Guateng. The pledge follows recent accusations that a recent operation "promotes xenophobia". Makhura, who is the 6th Premier of Gauteng, claimed that a crackdown on fakes is necessary as the sale of counterfeits leads to more serious criminal activity. "These counterfeit goods go with drugs, where our country is turned into the drug den of the south, linked with some other countries," he said. "The issue of strengthening our border security is something that is a priority." (TJL)
Hershey to acquire ONE Brands – Hershey has entered into an agreement to buy ONE Brands, which produces nutrition bars. This move will help the chocolate manufacturer strengthen its 'better-for-you' portfolio. The acquisition is part of a broader strategy to develop Hershey's healthier snack options. It acquired the Oatmega business when in purchased Amplify Snack Brands in 2018, and it has recently invested in FULFIL Holdings limited, which produces vitamin and protein bars. The price tag for ONE Brands is $397 million, and the deal is expected to close in Q4 2019. (BD)
Hudson's Bay streamlines portfolio with Lord + Taylor sale – Hudson's Bay will sell its Lord + Taylor brand to Le Tote Inc for approximately $100 million. The divestiture is part of a strategy to focus on a few key brands, such as Saks Fifth Avenue and Hudson's Bay in Canada. Hudson's Bay has been selling off businesses over the years to free up cash as more consumers opt to shop online. As part of the deal Le Tote will acquire the Lord + Taylor brand and related IP, while also gaining the operations across stores, digital channels and inventory. Hudson's Bay will take a 25% stake in Le Tote, which is a fashion rental service company, as well as two seats on the company's board. The selling off of brands for major retailers has been an ongoing trend as these businesses adapt to a shifting consumer market. We will likely see more traditional brick-and-mortars dropping underperforming brands to streamline portfolios and focus on profitable segments. (BD)
Charming Charlie to auction IP as it faces bankruptcy – Charming Charlie, an accessories retail company based in Texas, will auction off its IP next month after filing for bankruptcy. Available in the sell-off will be the company's trademarks, domains, customer database and social media assets. The auction will take place on 11 September and it presents the opportunity for new ownership to resurrect the brand. This happened in the case of American Apparel, which sold its IP to a Canadian clothing company Gildan Activewear after it went bankrupt in 2017. Gildan Activewear then relaunched the brand as an e-commerce company. It is becoming common for companies to take over a brand when the retailer liquidates as the value of the brand does not necessarily depreciate with the failure of the business. (BD)
Leading Chinese IP firm up for sale – Beijing-based law firm China Sinda Intellectual Property is reportedly considering a sale "that has investors including private equity firms interested". China Sinda, which has 200 lawyers and offices around the world (including in Washington DC, Tokyo, Munich, Singapore and Hong Kong) is valued at around $300 million. The article claims that deliberations for a possible sale "are still going on" with the possibility that "the firm's owner could retain a stake in the business or decide against the transaction". (TJL)
Legal radar:
Beyoncé hit with fraud accusation – Pop stars Beyoncé and Jay-Z's child Blue Ivy Carter was born in 2012. Ever since, the pop power couple have been engaged in a trademark tête-à-tête with Veronica Morales, who had been running the Blue Ivy wedding planning business since 2009. Now Morales has filed a lawsuit accusing the couple of fraud. Morales believes that a Jay-Z interview claiming they only filed in order to protect their daughter's name from use in commerce contradicts the trademark registration listing uses for business. Whether Beyoncé and Jay Z have anything to worry about remains to be seen. However, for now, they have 99 problems and litigation is one. (JW)
Use of word in hologram not considered different usage in Delhi – The Delhi High Court has made a decision that the use of a word in hologram form, does not constitute different enough use to be considered separate from that of a company's name. Over on Lexology, there was discussion of Toasha Agencies v. Siddhant Choudhary, where the Court noted that the defendant had registered the word TOASHA in capital letters and not in hologram form. Therefore, their use of the word in a hologram was not different from the plaintiff's use. (JW)
Liverpool mayor opposes city name trademark – Last month, we reported on Liverpool Football Club filing a trademark application for the term LIVERPOOL for football-related products and services. Following extensive media coverage claiming that the club wanted to own exclusive use to the term, there followed a public backlash. Now, Mayor of Liverpool Joe Anderson has confirmed that he will be opposing the application. In a tweet, Anderson said: "I have informed LFC that I and [Liverpool City Council] will oppose their attempt to trademark the name Liverpool. I do not believe you can trademark a city name. I value our relationship with LFC and we will work to help remove counterfeit goods, but we will also protect local traders and our brand." Interestingly, the move echoes a similar trademark dispute over a decade ago. At that time, according to a WTR article from 2008, Liverpool FC were tackling criticism from local politicians over a trademark application to register an element of its club crest. That element was of a depiction of the liver bird used on the club badge. Talking to WTR at that time, Flo Clucas, deputy leader of Liverpool City Council, said. "We have a problem with the club seeking to claim IP rights over the liver bird because there are so many businesses, organisations and schools that use the symbol." That dispute ultimately ended with Liverpool FC withdrawing the application. Will the same result occur this time, or will the football club push ahead and hope for an eventual win? (TJL)
Bangladesh 'likely' to join Madrid – A new report is claiming that Asian nation Bangladesh is "likely to join the Madrid Protocol" in the near future. According to the article, the country's Industry Ministry has "already initiated a process to join the protocol" and has "held several meetings in the last few months with stakeholders that include trade bodies and different ministries to obtain their opinions on the issue". With a population of 164.7 million, the addition of Bangladesh to the Madrid System roster would be a significant boon for WIPO. (TJL)
Office radar:
Qatar Free Zones Authority signs MoU with IPOS – Qatar Free Zones Authority (QFZA) has signed MoUs (memorandum of understanding) with two Singaporean entities, CrimsonLogic PTE LTD and the Intellectual Property Office of Singapore (IPOS). The signings took place during the second annual Implementation Monitoring Mechanism Meeting and will support bilateral economic relations. The MoU signed with IPOS will strengthen collaboration on intangible assets and IP, as well as promote technology exchanges. (BD)
USPTO announces proposal for fee changes – The USPTO has announced they will propose a change to Trademark fees next month. On or around 9 September, the USPTO will post the proposed changes on its Fee setting and adjusting page. The public will have two opportunities for feedback on the proposal. First, there is a request to testify at the Trademark Public Advisory Committee public hearing on 23 September (with a deadline of 16 September). Furthermore, there is also a chance to submit a written comment to the USPTO, with a deadlline of 30 September. (JW)
WIPO director general Francis Gurry comments on new IP portal – Following on from our previous coverage of WIPO's announcement of a new IP portal, director general of WIPO, Francis Gurry, has commented to WTR: "As intellectual property rights move to the centre of the global economy and usage of our global IP systems increases, WIPO is working to ensure that our growing pool of customers are provided with the modern, functional and easy to use systems they need for seamless operations in foreign markets. By grouping access to our IP systems in one interface, with one sign-in protocol, the IP Portal is improving the overall experience for our customers. This is particularly relevant for multinationals as well as for newer users such as small and medium enterprises and individual businesses, especially in developing countries. The IP Portal also means greater efficiencies in WIPO's internal administration of its IP systems, resulting in cost savings and other benefits." (JW)
IP Australia releases indigenous knowledge consultation report – Australia's IP office has released a consultation on indigenous knowledge. Following seven roundtables in urban, regional and remote locations, as well as through written and online submissions, the report summarises views and concerns on indigenous knowledge. Four key themes were highlighted. Aboriginal and Torres Strait Islander people want to control indigenous knowledge and how it's used, protection measures to stop unauthorised use with sanctions against misappropriation, recognition as the owners of the indigenous knowledge, and their ownership and cultural protocols to be respected. (JW)
Sri Lankan IPO gets a name change – Sri Lanka's 'National Intellectual Property Office' (NIPO) has been granted the right to change its name to 'Intellectual Property Department'. It follows approval from Sri Lanka's Cabinet, which claimed the name change "was aimed at resolving the issues faced when dealing with local and international organisations". (TJL)
Media watch:
Telltale 'revival' criticised as 'brand exploitation' – Earlier this week, Polygon reported that videogame developer Telltale Games is relaunching following its collapse last year. According to the article, the company "is being revived after its assets were purchased by a company called LCG Entertainment", with assets purchased including back-catalogue rights to previous games The Wolf Among Us and Batman, as well as "full rights" to original IP Puzzle Agent. However, the article notes that "workers from the original Telltale Games will be offered freelance roles, with full-time positions possible in the future". In a follow-up video, influential videogame commentator Jim Sterling disagreed that the move is Telltale "relaunching", saying it isn't so simple. "The headlines are, I won't say misleading, but they leave off vital parts of the story, and as such as are not entirely accurate – as Telltale Games is not being resurrected, the brand of Telltale Games is being resurrected. There's an important distinction there." He goes on to explain that the crucial part of a videogame developer is the people that work on the games – without those, it is nothing. The video is an interesting – albeit explicit – dissection of how the media sometimes misreports brand acquisitions and revivals, sometimes leading consumers to believe that a beloved company is coming back when, in reality, only the name (and logo) have returned. (TJL)
Domain radar:
Two ccTLD's responsible for 2/3 of domain growth in Q2 – The two country code top-level domains (ccTLD) '.uk' and '.tw' for the UK and Taiwan respectively have driven two thirds of all domain growth in Q2. Domain Incite reported the remaining growth was largely from '.com' registrations. Q2 registrations were up by 2.9 million from last year. (JW)
On the move:
Baker Donelson gives IP team a boost in mass hire – Baker Donelson has poached a group of eight professionals from LeClairyRyan PLLC, six of which will join the IP practice. Robin L. Teskin and Kenneth J. Kalafus have been appointed to shareholders of the IP group and will be working out of the Washington, D.C. office. Teskin and Kalafus's practices are heavily weighted towards the life sciences and pharmaceutical industries handling patent related matters. Four other IP professionals will be joining the Washington, D.C. office. This includes a patent agent, a foreign filing specialist and two patent prosecution assistants. (BD)
Ulrich Baumgartner to head A&O's German data protection team – A&O has announced the appointment of Ulrich Baumgartner to partner in a press release on the firm's website. Baumgartner will also assume the role of the head of the German data protection team where he will work closely with the IP/Tech team. He is currently a partner at Osborne Clarke and it is not yet known what his start date will be at A&O. (BD)
And finally…
Get the inside track on brand protection online – WTR is pleased to announce that, following a sold-out debut in Chicago, its Brand Protection Online event is heading to London on 14 October. A unique forum for brand professionals to discuss solutions to the challenges that arise when protecting trademarks online and share insight on how to prioritise enforcement efforts, the event programme will cover:
Developing a state-of-the-art online brand protection strategy
 Fighting infringement on e-commerce sites
Brand protection strategies for social networks and apps
Managing the changing domain name landscape
Data privacy and GDPR: working within the rules
Delegate places at the event cost £495 (excluding VAT) but – until 6 September – a saving of £100 is available when using the following code: BPO100. To register for Brand Protection Online Europe, click here.