Lil Nas X spoofs trademark dispute trial; ICANN72 goes virtual; Joe Exotic brand-building venture – news digest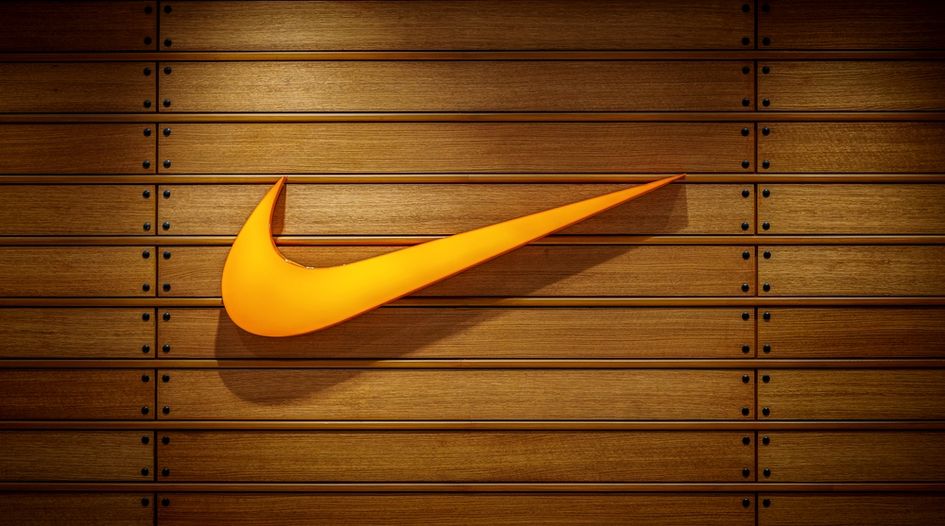 Every Tuesday and Friday, WTR presents a round-up of news, developments and insights from across the trademark sphere. In our latest round-up, we look at Cincinnati Customs seizing fake Apple AirPods, warnings over counterfeit cannabis, Ermenegildo Zegna Group going public, and much more. Coverage this time from Tim Lince (TJL) and Trevor Little (TL).
Market radar:
Trade body warns over counterfeit cannabis growth – Reports of counterfeit cannabis have reinforced the critical need to protect genuine products and packaging, stated the International Hologram Manufacturers Association (IHMA) this week. The statement follows reports of synthetic cannabinoids increasingly being mis-sold as cannabis in the United Kingdom, as well as of cannabis edibles made in bulk using packaging bought via e-commerce sites and sold via social media hospitalising school children. Reflecting on these reports, the association notes that – with the increased legalisation of the drug around the world, including in many US states – it is critical that regulated cannabis products used for pain relief, relaxation and sleeping disorders are fully protected and secure from the threat of criminal counterfeiters. Thankfully, there is a tool that can help. Paul Dunn, chair of the IHMA, argues: "The rise in fake drugs is a huge global problem and cannabis counterfeits are no different. However, holograms are effective weapons in the battle to combat criminals. They provide a flexible, quick to deploy visual authentication device that can bolster supply chains, helping manufacturers, regulatory authorities, international law enforcement and border customs improve their anti-counterfeiting plans." (TL)
Joe Exotic looks to next brand-building venture – Netflix documentary series Tiger King: Murder, Mayhem and Madness became a global phenomenon last year and, as we covered on WTR, one of the subplots revolved around a trademark and copyright conflict. Having (spoiler alert!) been handed a prison sentence for murder-for-hire plots involving animal rights activist Carole Baskin, as well as multiple wildlife violations, protagonist Joe Exotic received some good news last week when it was revealed that he would be resentenced after the 10th Circuit Court of Appeals vacated his sentence. Over on Forbes, Will Yakowicz reports that Exotic is already looking to his next brand venture, having launched a cannabis company to help pay his legal bills. Yakowicz writes that, later this month, Joe's Exotics will launch in 37 states, offering Delta-8-THC products, including pre-rolled joints, gummies and a cannabinoid-infused seltzer named 'Tiger Piss'. (TL)
Cincinnati CBP seizes fake Apple AirPods – This week, Cincinnati US Customs and Border Protection (CBP) officers seized five shipments of counterfeit Apple AirPods which, had they been real, would have had a manufacturer's suggested retail price of over $1.3 million. The haul came after officers inspected five shipments of headsets from China and found what appeared to be 5,000 fake Apple AirPods and 1,372 fake Apple AirPods Pro. Specialists in the CBP's Centres of Excellence and Expertise determined that all the AirPods were in violation of CBP trademark and copyright codes, and the shipment was declared seized. "Our CBP officers continue to work at a high level and identifying counterfeit items like these helps prevent transnational criminal organizations from making a profit off unknowing consumers," said LaFonda Sutton-Burke, director of field operations, Chicago. "These seizures illustrate our commitment to stopping counterfeit products and protecting our nation's economy and consumers from those intent on defrauding businesses and consumers alike." (TL)
Brand radar:
Ermenegildo Zegna Group to become publicly traded company – Global luxury group Ermenegildo Zegna has announced that it is to become a publicly traded company listed on the New York Stock Exchange by combining with Investindustrial Acquisition Corp. Zegna Group CEO Ermenegildo 'Gildo' Zegna said: "Over 111 years ago, my grandfather and namesake founded Zegna with the belief that caring for both the natural environment and for people was the bedrock for creating the finest textiles and a successful brand. Since then, we have proudly followed in his footsteps to become one of Italy's true luxury houses. Today's announcement underscores the success of our strategy of continuously focusing on the group's brand equity while also continuing to build upon our heritage, our ethos of sustainability, and the unique craftsmanship that has made our name synonymous with quality and luxury around the world." The Zegna family will remain at the company's helm following the transaction's completion. (TL)
Office radar:
(For the latest coronavirus-related updates from national IP offices, please read our dedicated article, which is being continuously updated.)
Domain Radar:
ICANN72 virtual format confirmed – ICANN has announced that ICANN72 will convene as a virtual annual general meeting due to the continuing impact of the covid-19 pandemic. The meeting was initially scheduled to be held in Seattle from 23 to 28 October 2021 and in recent weeks the organisation had been discussing hosting a hybrid event. However, it has now decided against such an approach, stating: "The health and safety of the ICANN community and staff is always a top priority, and as such, holding ICANN72 as an in-person or hybrid meeting would not be feasible by its scheduled date… Requirements for travel as well as indoor events continue to change rapidly and on short notice. Additionally, the pandemic continues to severely impact the ability of embassies and consulates around the world to resume routine visa services, which has created a backlog. Global diversity and representation are fundamental to ICANN Public Meetings. These factors would significantly limit global diversity of in-person participation and thus likely hinder the effectiveness of an in-person meeting in October 2021." (TL)
Media Watch:
Lil Nas X spoofs trademark dispute trial – Back in March, WTR reported on Nike filing a lawsuit against art collective MSCHF in relation to its Satan Shoes collaboration with musician Lil Nas X. At the time, the pop star had announced a collaboration with MSCHF on a limited-edition product called 'Satan Shoes' – a footwear item created from a modified pair of Nike Air Max 97s that featured a pentagram pendant, a Bible verse added as decoration, an "air bubble sole containing 60 cubic centimeters (2.03 fluid ounces) of red ink, and 'one drop' of human blood" (taken from a member of the MSCHF art collective). The satanic-themed item caused an outcry from various political and religious public figures, who hit out at both the musician and Nike, even though the sportswear company was not involved in the collaboration. Among these, Republican political candidate Amber Krabach tweeted: "Dear Nike, this isn't hard. When someone asks you if they can make 'Satan Shoes' under your brand… you say no." Arguably due to the backlash, Nike filed a lawsuit against MSCHF (although Lil Nas X was not named as a defendant) at the US District Court for the Eastern District of New York. Nike was seeking injunctive relief, destruction of the shoes, an order affirming its trademark rights, costs and various kinds of damages. This week, Rolling Stone reports that Lil Nas X has released a teaser for a new song in which the star "finds himself 'on trial' in a spoof of the recent legal debacle over his Satan shoes". In the short clip, the musician plays "the defendant, the judge, the lawyers for both the prosecution and the defense, and at least one of the members of the jury, [and] the prosecuting attorney states the trial isn't so much about the shoes, but rather Lil Nas X's sexuality". (TJL)
Law firm radar:
Katten unveils new leaders – Full-service law firm Katten has announced changes in the leadership of several firm practice areas as part of a periodic rotation undertaken to share leadership opportunities and responsibilities within the firm. Among the changes, Deepro R Mukerjee, who was previously national co-chair of Katten's patent litigation practice, has been elevated to chair of the IP department. Meanwhile, Karen Artz Ash and Floyd A Mandell will continue to act as co-practice leaders of the firm's trademark/copyright/advertising/privacy practice group. "Our new practice heads are outstanding individuals who will help ensure continuity of the first-rate client service and superb legal work that has made Katten the law firm leader it is," said Katten chair Roger P Furey. "We thank our longtime practice leaders for their valuable contributions to the firm, which will continue in other ways, and we congratulate our new leaders as they assume new roles and greater responsibility." (TL)
And finally...
New WTR events announced for Europe and the United States – WTR is pleased to announce that it will be hosting a series of one-day events in London, San Francisco, Chicago and New York this December. WTR Live: The Future of Trademark Management and Brand Protection will facilitate discussion, benchmarking and the sharing of best practice around key topic areas and challenges facing brand leaders. Crucially, it will offer a glimpse into what industry leaders expect the future of trademark practice to look like. Registration is free to in-house brand professionals. Spaces are limited and should we be unable to host the event, registration fees will be fully refundable. While on site, we will be adopting the All Secure Standard to ensure that all attendees can continue to do business effectively and network with their peers safely. For full details, and to reserve a place at one of the events, click here.