Liberty Legal Firm returns; Captain Tom trademarks; GEORGE FLOYD application at USPTO – news digest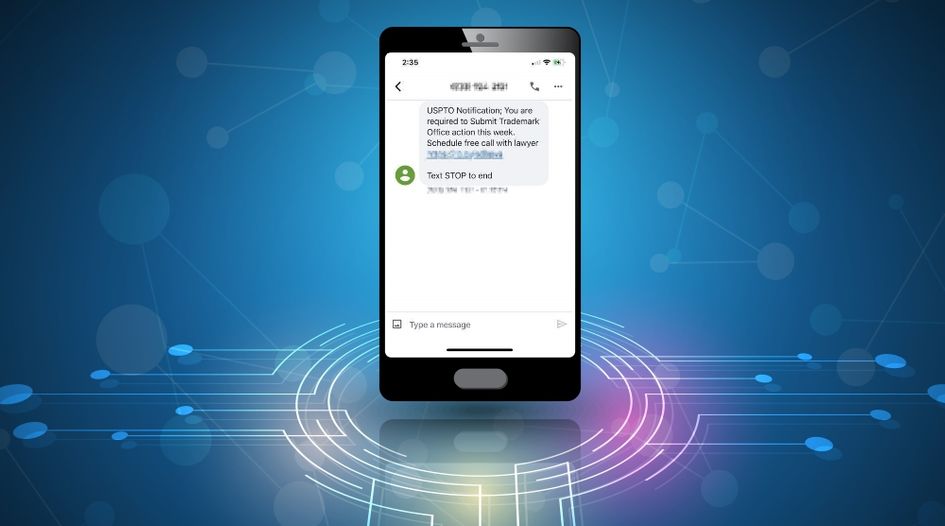 Every Tuesday and Friday, WTR presents a round-up of news, developments and insights from across the trademark sphere. In our latest edition, we look at the CJEU ruling that a functional shape can be protected as copyright; the EUIPO looking for pro bono help; Alibaba electric cars imitating major motor brand products; Red Points opening a new office in Beijing, and much more. Coverage this time from Trevor Little (TL), Bridget Diakun (BD), Jonathan Walfisz (JW) and Tim Lince (TJL).
Market radar:
'Captain Tom' aims for trademark protection – The family of Captain Sir Thomas Moore, a former army officer known for his money-raising achievements in the run-up to his 100th birthday during the ongoing covid-19 outbreak, is seeking trademark protection for his name and nickname. The applications are for the terms CAPTAIN TOM, CAPTAIN TOM MOORE and CAPTAIN SIR TOM, and were filed last month by a business entity that was recently setup by Moore's daughter and son-in-law. The move is not necessarily a surprise – Captain Tom was thrust into the national (and international) spotlight following his remarkable fundraising efforts during the coronavirus pandemic and he has become an inspiring figurehead for resilience during the UK government's lockdown measures. Talking to WTR, Lee Curtis, chartered trademark attorney at HGF, says that "this is probably quite a savvy move", adding: "With that sort of fame there is always the potential for unconnected third parties to try and trade off that goodwill. Registering 'Captain Tom' and other terms associated with him as trademarks increases the ability of Captain Tom, now Colonel Tom, and his family to control the use of those names and terms, at least in a commercial setting." (TJL)
GEORGE FLOYD mark filed for at USPTO – When WTR first reported on the spate of trademark applications made in the wake of the Black Lives Matters protests, there had been no applications at the USPTO for George Floyd's name. However, a new mark was filed for GEORGE FLOYD on 5 June and made viewable four days later - adding to the list of third party attempts to register terms associated with Floyd's killing and the subsequent outcry. The mark was filed by an individual named Munemo Mushonga for use in "production and distribution of television shows and movies." It joins an ever-growing list of such applications. (JW)
Red Points opens new office in Beijing – Brand intelligence platform Red Points has opened its first China office in Beijing, with plans to open a Shanghai office next year. The China offices are aimed at giving the company a local base for interaction with the country's range of ecommerce channels and social media markets, drawing on its Natural Language Processing and Clustering capabilities. "China is home to some of the biggest players in ecommerce and social media, where retailers – and counterfeiters – are constantly finding new, innovative ways to interact with customers, Red Points CEO, Laura Urquizu said. "This makes it almost impossible for brands to achieve full visibility into their online presence. The best way to protect our customers is to get closer to our local partners and in the centre of where these emerging markets are, which is why we decided to open our Beijing office." (JW)
Liberty Legal returns – At the end of last month, WTR reported on a solicitation campaign run by an organisation called 'Liberty Legal Firm', in which texts were sent to users claimed to be a 'USPTO Trademark Alert'. In our investigation, we spoke to a representative from Liberty Legal Firm, who denied any wrongdoing and claimed that the firm works directly with the USPTO (a claim that was not confirmed by the USPTO). We also spoke to numerous trademark attorneys who warned that such text messages are misleading and potentially illegal, and that the entity had been reported to the USPTO's Office of Enrollment and Discipline (OED) for further investigation. Days after the Liberty Legal Firm's text campaign, the USPTO sent out a warning of "new kinds of solicitation being sent to users" through "text messages and direct email". This week, though, WTR has been alerted that a new text message was sent out by Liberty Legal Firm (screenshot), this time claiming to be a "USPTO Notification" (with the shortened link in the text message directing users to a web page to book a 'free consultation'). It appears, then, that text messages claiming to be 'USPTO notifications' are continuing – and, as such, clients should be warned to be aware that the claims in the messages (of impending office actions) are potentially misleading. (TJL)
Legal radar:
Cannabis dispensary trademarks up in smoke – Oklahoma medical marijuana dispensary Dank of Oklahoma has had to forgo its name, logo and other marks due to a trademark dispute with the Bank of Oklahoma. The two parties "agreed to amicably" resolve the suit, states the federal judgement. Among the marks that Dank of Oklahoma has had to give up are its slogan: "What's in your dank account?". No amount of brilliant wordplay however could surmount the Bank of Oklahoma's rights, first registered at the USPTO in 1975. (JW)
CJEU rules that a functional shape can be protected as copyright – The Court Justice of the European Union (CJEU) has added to the debate over copyright protection for functional shapes. In its decision, the CJEU said that Brompton Bicycle, creators of the Brompton folding bike, was allowed copyright protection for the shape provided "through that shape, its author expressed his creative ability in an original manner by making free and creative choices in such a way that that shape reflects his personality". The requirement for originality was therefore fulfilled despite the realisation of the work being "dictated by technical considerations". Penelope Thornton, senior knowledge lawyer at Hogan Lovells, commented: "The decision adds to a recent line of CJEU cases which aim to harmonise the concept of a 'work' under EU copyright law. It confirms that a product is protectable by copyright, even if the shape is necessary to obtain a technical result, provided the work is original, meaning the author has made free and creative choices. The decision is therefore not surprising. It is also helpful that the CJEU did not follow the Advocate General's opinion to take into account the author's intention when designing the work, which would have introduced a new concept under EU copyright law. Arguably, however, the decision is another nail in the coffin of the UK's current regime of a closed list of works, which limits protection to works which fall within particular categories. How the UK will apply this and other recent CJEU decisions harmonising the concept of 'work' and protection for 3D functional items post-Brexit remains to be seen." (JW)
Office radar:
(For more of the latest coronavirus-related updates from national IP offices, please read our dedicated article which is being continuously updated)
The EUIPO seeks pro bono help (for SMEs) –  At a time when small and medium-sized enterprises (SMEs) in the European Union are grappling with the potentially business-ending Impact of the covid-19 pandemic, the EUIPO is asking the IP community to step up and help them. In a notice posted on its website, the office highlights its 'EUIPO COVID-19 pro bono hub', which offers a service to match SMEs to providers of free-of-charge intellectual property (IP) legal representation and advice throughout the EU. It explains: "The service focuses on the needs of small businesses, ensuring that they get the IP-related legal advice they need to protect and maximise their rights, and the proper professional representation to defend those rights when challenged. Businesses will be able to obtain practical guidance on how to handle their IP legal matters, which will help them refocus their attention on overcoming the competitive and economic challenges caused by the pandemic." However, to make matches it needs IP experts willing to engage with the programme so is asking for those willing to "join this new adventure". More information, is available here. (TL)
Media Watch:
Alibaba electric cars 'imitate' major brand motors – Over on The Next Web, a column this week looked at cheap electric cars that are available on Alibaba. It follows a review of another all-electric car that costs just $1,200 on Alibaba. The resounding takeaway from the article is that the cheap electric cars available on Alibaba are often 'heavily inspired' by the models of major car companies. For example, the M2 from Today Sunshine is a $7,000 electric car that looks startlingly like a Mini Cooper (which itself has released an electric model). There is also the BD Cloud Model Electric Truck which was found to be imitating BMW's Isetta bubble car, and the Xinling Model X-1 which is clearly heavily inspired by the Renault Twizy. "Imitation still is the sincerest form of flattery, right?" the columnist asks – but whether an intellectual property law would agree with that remains to be seen… (TJL)
On the move:
AJ Park makes a bid for Baldwins – AJ Park, a subsidiary of Australian IP legal services giant IPH Limited, has reached a deal to buy New Zealand based Baldwins for $7.9 million, reports the NZ Herald. The agreement was meant to go forward in March but this was delayed due to the coronavirus pandemic. It is still subject to approval by the New Zealand Commerce Commission, but completion of the deal is expected in the third quarter of this year. Wes Jones, Baldwins' chairman, said "We believe this combination will allow us to best position our business for the future, both in New Zealand and internationally. As a combined firm we can provide enhanced career opportunities for our people and offer a strengthened client service capability including an enhanced international offering." AJ Park has 170 employees in its Auckland and Wellington offices, and Baldwins employs four partners as well as other IP staff in these two locations. As per the agreement, Baldwins will join the AJ Park business and it will operate as one firm. (BD)
CPA Global appoints new chief marketing officer – Ben Geller has been appointed chief marketing officer at CPA Global. Geller will be responsible for the company's new global marketing function, optimising existing platforms and leading the group's increased investment in digital marketing. He is based in Austin, Texas. This is the third recent major hire for CPA Global, with Paul Woolf joining as group CFO and chief operating officer, and David Cramer as CEO software and data vision. (BD)
IP litigator joins Saul Ewing Arnstein & Lehr – Saul Ewing Arnstein & Lehr has welcomed Darius Gambino to the firm's Philadelphia office. Gambino joins the firm as a partner in the litigation practice and IP litigation team. He helps clients protect their patents, trademarks and copyrights. When it comes to his patent practice, products and processes involving electrical and mechanical engineering are a key focus. Aside from litigation, Gambino helps clients manage their global patent and trademark portfolios, and advises them on enforcement strategies. He also represents clients in relation to IP licensing, trade secret and copyright disputes, and corporate diligence investigations. (BD)
Kimberly Bullock Gatling becomes Fox Rothschild's chief diversity & inclusion officer – Fox Rothschild has announced that Kimberly Bullock Gatling has been appointed to chief diversity and inclusion officer (CD&IO), effective immediately. The press release states that this is the first step to improving diversity and inclusion within the firm, and the profession more generally. Gatling will have the "full backing and support of firm leadership" to "implement programs and policies that support our goals of promoting a diverse workforce and inclusive environment at all levels throughout the firm". Gatling joined Fox Rothschild as a partner in 2018 through its combination with Smith Moore Leatherwood. Her practice focuses on IP prosecution, licensing and litigation. She is also a member of the firm's privacy & data security group. (BD)
FisherBroyles strengthens IP bench with double hire – Two biotech IP attorneys, Naira Simmons and Joseph P Pieroni have joined FisherBroyles' IP division. Simmons practice focuses on strategic IP counseling. She advises clients on patent prosecution, due diligence, patentability, non-infringement, and mergers and acquisitions, among other things. Simmons was previously an associate at Wilson Sonsini Goodrich & Rosati. She will be working out of the firm's Palo Alto office. Pieroni handles matters relating to patent preparation, prosecution and counseling. He was formerly senior patent counsel at Kashiv BioSciences and also practiced at O'Melveny & Myers and Fitzpatrick, Cella, Harper & Scinto. Pieroni joins the firm's Princeton location. (BD)
And finally...
Free-to-view anti-counterfeiting intelligence now available – WTR has published the 12th edition of Anti-counterfeiting: A Global Guide, which provides comprehensive guidance on anti-counterfeiting laws, procedures and strategies in key jurisdictions around the world. Presented in a simple, easy-to-use format, this indispensable publication analyses the anti-counterfeiting frameworks in place in 18 jurisdictions, with a regional chapter identifying wider trends and best practices in the Western Balkans. In addition, an industry insight section offers guidance on protecting brands in the digital world, as well as industry-focused pieces offering insight into anti-counterfeiting strategies and best practice in the electronics and consumables, and luxury goods sectors. To access the new edition, click here.