Lessons in brand evolution: what will set the winners apart from the losers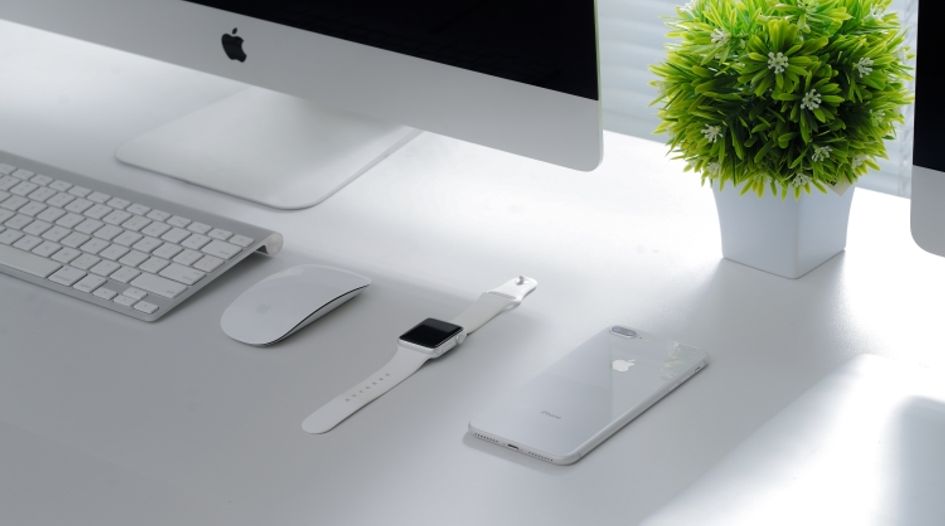 This week Apple announced a new content platform and a foray into the credit card market. The move illustrates how iconic brands, which have dominated traditional market segments, can pivot to solidify market share and expand into new offerings. In the wake of Apple's high-profile launch event, we asked Tulika Rastogi, an IP professional with over 10 years of experience in protection services, spanning designs, trademarks, domain names and patents, to explore the history of brand evolutions, highlighting key takeaways and predicting what the future of branding will look like.
Guest analysis
They say that change is the only constant, and that is certainly the case with brands, which must evolve to keep in line with societal shifts. A score of long-established companies, such as Walmart, Pepsi, Johnnie Walker, Apple and McDonald's, have undertaken re-branding projects which have stayed true to their traditional values yet revitalized their identities. There are some key takeaways for brand owners from such projects.
A successful brand evolution has three components: a vision; orientation and a strategy. The first requires the management team to integrate quantifiable consumer research with brand intuition. The second step is more difficult: it involves working with executives and marketing teams to ensure customers are on board, and that the launch generates attention and excitement. Apple's product launches are the classic example of brand evolution and arguably the best - and most watched event - of its type.
This week, Apple streamed a major event at which it announced Apple TV+, a "new home for the world's most creative storytellers featuring exclusive original shows, movies and documentaries", and featuring content from such creative artists as Oprah Winfrey, Steven Spielberg, Jennifer Aniston, Reese Witherspoon, JJ Abrams, Jason Momoa and M Night Shyamalan. The announcement garnered media coverage across the globe.
While this launch was a lot of glitz and glamour, like many start-ups, Apple began in a garage in 1976, and the first Apple Macintosh computer debuted in 1984. The core of the subsequent 'Think Different' campaign, in 1990, then focused on the brand image of Apple rather than any particular product. In 1998, it adopted the current solid monochromatic iconic logo. In recent years, the company behind that evolving brand has revolutionized the phone and computer industries, introduced previously inconceivable products like iPads, and moved into the wearable technology segment with such offerings as the Apple Watch. Apple is the definition of a success story, constantly evolving its offerings and brand identity to keep consumers on the hook.
Overall, heritage brands offer the best examples of brand evolution. They stay relevant through innovation, while never losing touch with their traditional values. Those which fail to keep with the changing tides fade with time.
While quality and authenticity have always been the selling points, the nostalgia of heritage brands can be unique selling propositions (USPs). Fame and customer loyalty are what give these brands a competitive edge. For consumers to whom heritage is meaningful, the legacy of a brand can result in an intensified brand loyalty and the willingness to accept higher prices (Urde et al, 2007). Similar to other brands, these names and logos must evolve to maintain relevancy. In terms of practical takeaways, there are a few steps which household names use to maintain their reputation while changing their image:
Connecting with consumers: In the age of social media and sharing, no amount of advertising can achieve what diligently crafted consumer involvement campaigns do – which also has the bonus of being free advertising. Inviting consumers to share their stories and associations with the brand in this digital world is a unique way to engage with the target market. Apple's 'Shot on iPhone' campaign involved taking photos on an iPhone and printing them on billboards with the tagline 'Shot on iPhone 6' and the name of the photographer. This served as powerful advertising as well as re-emphasising the individual consumer's connection to the brand.
Embracing technology in products and marketing: Burberry, for instance, have time and again metamorphosed with the latest trends, be it the "same-day delivery in London" in 1934, becoming the first fully digital luxury company in 2006, joining the ethical trending initiative in 2011 and premiering its 2012 collection on Twitter as "Tweetwalk". Resilient, heritage brands need to be able to embrace the new and, when done right, consumers will come on that journey.
Tapping into zombie brands: Evolution does not mean turning your back on the past. In fact, it affords an opportunity to look back – for instance by cashing in on nostalgia by relaunching old and successful models/designs as limited edition offerings. For example, Johnnie Walker Blue Label Ghost and Rare Port Ellen was launched as a limited edition after Port Ellen - a legendary 'ghost' distillery - shut its doors in 1983.
Tap into social motivation: Today, many (if not most) customers are socially motivated. Mindful consumers are more inclined to associate with progressive, eco-friendly and transparent companies. Tap into that and success will likely follow.
Ultimately, heritage brands must be able to infuse forward facing ideas into their traditional image. So will this be the case in the future?
The main challenges will not change - brands will still have to connect and build a relationship with consumers. However, they will have to be ready to employ different methods in order to do so.
In the past most brands have avoided direct political confrontation. Yet, in this era of rapidly changing political and cultural beliefs, it is getting harder for brands to steer clear of political issues and intense public scrutiny has forced brands to take a stand. To do so does not mean that revenues may take a hit - Nike's 30th anniversary ad campaign with Colin Kaepernick resulted in huge profits for Nike and is an example of "taking a stand".  Thus, branding campaigns in the future will have to take calculated risks with their marketing stance but the upside is potentially huge. Companies will, of course, need to take the necessary steps to conform to the beliefs and social causes of their target market in order to create a differentiated buying experience. Consumers will continue to demand more authenticity from brands, and these companies must be able to answer this. 
Branding, when done right, ensures the company is front of mind for its target consumer, grabbing the attention long enough to make a sale, in addition to promoting brand loyalty. Increasingly consumers want to feel that brands are tailored just to them. So, the challenge will be to create a brand experience that feels like it is built for one individual, but actually it speaks to a larger group of consumers.  Coca Cola's iconic 'Share a Coke' campaign is an example of this. Loyal customers provided the publicity for this campaign, and personalization was a key factor in driving sales. It was simple, but effective.
The way consumers shop and interact with brands is also changing drastically. A lot of this has to do with the advent of the modern technologies like artificial intelligence (AI), Virtual Reality (VR) and the Internet of Things (IoT), along with the decline of the traditional broadcast media. The digitisation efforts of legendary brands is admirable. From the leading grocery stores offering free, same-day curbside grocery pick-up service to the online ordering of electric cars, brands are offering new experiences to retain customers. Word of mouth publicity as well as customer ratings on e-commerce websites are crucial sources of recommendations for a brand's reputation and, in the future, it is likely we will see more brands targeting the voice-enable assistants such as Google, Alexa, Siri and Erica to help promote their products to consumers.
Companies have the information required to do this, sitting on the colossal pile of Big Data. It will therefore be interesting to see how they incorporate this with AI – in a non-intrusive way - to market their brands. For example, Netflix cannily uses Big Data for personalized recommendations depending on the user's watch history. Similarly, Levi's has developed a Levi's Virtual Assistant, which helps users find the perfect pair of jeans based on the user's preferences.
There is no question that technology will drive marketing campaigns and brand development in the future, but it is worth noting that the overindulgence of technology has inspired "technology blackouts". Although brands will need to keep up with technology, their evolution must be balanced with some of company's old fashioned ways, and this is the real challenge.   
Many aspects of branding and market will change over time, but at the end of the day the core duties of a brand remain the same. It will be brands with the flexibility to grow and adapt to consumer needs and interests which will maintain a competitive edge.