Leicester City scores win against Leeds in trademark dispute, but misfires in bad faith claim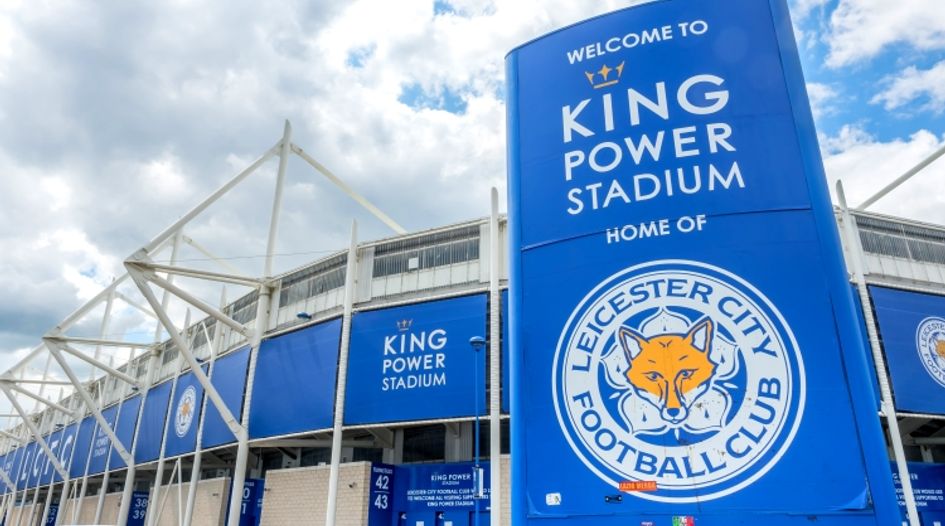 Leeds City filed application for LCFC club badge, which Leicester City opposed
Leicester City was successful in most claims, but failed in bad faith argument
Expert tells WTR that case highlights importance of legal representation
Recent English Premier League champions Leicester City FC has been successful in a trademark opposition against non-professional Leeds City FC, a lower-league club that was formed in 2006. One expert tells WTR that the win is particularly notable as it is a reminder of the importance of professional legal representation when filing a trademark.
British football club Leeds City was originally established in 1904, and used the coat of arms of the city of Leeds – featuring three owls and a Latin term – as its club badge. The outfit was dissolved in 1919 due to financial issues and was promptly replaced by Leeds United (which still exist today, playing in the second tier of the English football league). There have, however, been numerous reformations since then. This includes a Leeds City team which launched in 2006, which joined a local league in the UK county of Yorkshire. On top of that, another private company called Leeds City has been setup, the owner of which filed a trademark application in June 2017 for a colour and black-and-white version of a proposed badge. This design of this badge resembles the original club's coat of arms, except it includes a photo of an eagle rather than an owl in the center. It also includes the term 'LCFC' featured prominently, with 'Leeds City Football Club' in smaller text below.
Due to the prominent use of 'LCFC' in the badge, Leicester City Football Club – which unexpectedly won the English Premier League in 2017 – filed an opposition to the Leeds City trademark application. The club relied on its registered trademark for the term LCFC, which entered the register in 2001 and is registered in a total of 20 classes of goods and services. Its opposition was based on grounds including passing off, reputation and bad faith.
In parts of the opposition, it is clear that Leicester City – which were represented by Serjeants LLP – were willing to play hard-ball to defend its trademark. For example, in its 5(c) claim on reputational grounds, it accuses the Leeds City application as calculated to "ride on the coat-tails" of Leicester City's reputation "in order to benefit from the power of attraction, the reputation, prestige, and the success associated with the trademark LCFC without having to expend any effort building their own reputation in a trade mark".
On top of that, in its bad faith claim, the club claimed it was no coincidence that Leeds City's application was filed so shortly after Leicester's historic league victory. "The Opponent also claims that the date of the application indicates bad faith, since it was filed relatively shortly after the Opponent's Premier League triumph and significant exposure in the Champions League and the modification to include the letters LCFC 'cannot be a coincidence'." The Premier League club also accused Leeds City of modifying the original badge to more closely their brand: "There is no reason why they could not have retained the original Leeds City football badge. Further, there is no good reason why the letters LCFC need to be so centrally and prominently displayed."
On behalf of the UKIPO, registrar Matthew Williams found in Leicester City's favour in all except the bad faith claim. In regards to bad faith, Williams described it as a "serious allegation" that couldn't be proven in the evidence given. "I note the various points of suspicion put forward by the Opponent, but it seems to me that the fact that the Applicant's mark includes the full name 'Leeds City Football Club', along with the ordinary acronym of that name – 'LCFC' – is quite sufficient to defeat an allegation of bad faith," he wrote. "While some of the Applicant's evidence and submissions might perhaps have been presented in a more orderly fashion, and there is a tendency perhaps towards simple denial without great clarification, I do not consider it warranted to find bad faith in relation to the Opponent."
On that final point, Williams referenced issues in the evidence due to Leeds City not having any legal representation during the filing or opposition process. As was stated elsewhere in the opposition, the defence "included materials of an evidential nature, which were inadmissible for lack of the required legal format", and also filed submissions after the registry's deadline. According to Chris McLeod, partner and trademark attorney at Elkington + Fife, it represents an example of why legal representation is so important. "It is understandable that Leicester City would wish to defend its trademark, but perhaps less understandable that Leeds City, as a club with presumably limited resources, would go to the expense of applying to register a trademark, admittedly without professional representation, and then (unsuccessfully) defend an opposition, again without the cost of professional representation, and now it faces having to pay costs of £1,600 to Leicester City."
It's not unusual to see a trademark application filed, or an opposition defended, by a party without legal representation. But as Leeds City has seen in this instance, heading into the legal field without sufficient expertise to back you up can lead to difficulties and – in many cases – a financial toll to pay.