LEGO Group named WTR's Latin America Team of the Year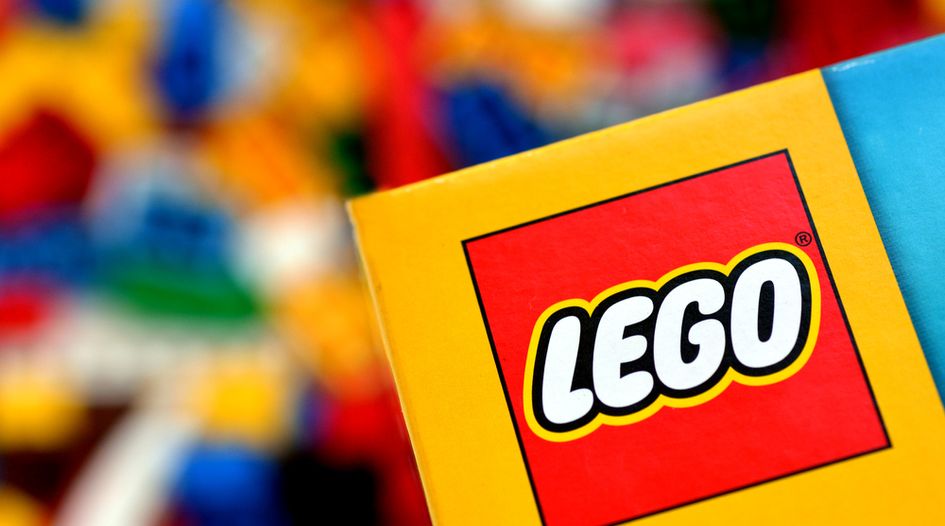 We are pleased to announce that the LEGO Group is the winner of WTR's 2021 Latin America Team of the Year Award. Speaking to WTR, Arturo Ishbak Gonzalez Martínez, senior corporate counsel, Latin Americas, reflects on how the team met a challenging 12 months head on.
The Lego Groups Legal Americas team is headed up by Connecticut-based Scott Slifka, vice president and general counsel, Americas. On the ground in Mexico is his colleague Arturo Ishbak Gonzalez Martínez, senior corporate counsel, Latin Americas, whose work spans trademark and copyright registration, oppositions, litigation, customs training and seizures, as well as relations with outside counsel and local authorities.
In terms of group structure, under Slifka's leadership, a number of the legal team focus predominately on the US and Canadian markets. Nevertheless, they collaborate on IP matters more generally and have developed a strong working relationship with Martínez.
IP team lawyers Robert Nielson and Melanie Raubeson, for example, focus on the North America region but engage with the Latin America team through a weekly IP meeting. Michael Hecht, meanwhile, oversees online enforcement in the region, including in Latin America. Thus, he focuses on trademark and copyright infringement on Amazon, Mercado Libre and other local platforms. Closer to home, Lorena Martinez oversees markets in Latin America and, while she does not deal with IP matters directly, is in constant communication with Martínez on IP issues that may arise amid the work that she does.
The Monterrey factory team is a key touchpoint for Martínez – the only person dealing directly with IP matters in the Latin America region. The factory is a core operational centre for the company and produces its iconic bricks for distribution across American markets. The team comprises Joel Martinez, Stephany Moreno and Mayra de Leon. "They oversee all the legal matters of the factory and I help them with any IP issues they find in their daily work," Martínez explains.
For Martínez, 2020 (the period that this award covers) was a particularly busy year."We significantly increased our trademark and copyright portfolio in eight jurisdictions (Argentina, Brazil, Chile, Colombia, Costa Rica, Mexico, Panama and Peru)," he reflects. "We also set up surveillance programmes in those jurisdictions, and others such as Uruguay and Paraguay, which helped us to build better communication with authorities for seizures and raids of fake products."
The company also launched a campaign on the correct use of the LEGO mark. This included training for employees in the company's Mexican and Brazilian hubs.
But behind these efforts everything was changing. The covid-19 pandemic affected global business operations as well as wider ways of life. In some ways the LEGO team was better prepared than others for the switch to virtual environments. "We were very fortunate to be ready when the pandemic started because we already used platforms like Spike and then Microsoft Teams to have continuous meetings," Martínez recalls. "We also used such platforms to perform customs trainings to authorities, which helped us to reach more officers than we would through in-person meetings."
One pivot that was required was to ensure brand integrity on online platforms at a time when physical stores were often closed. As part of that, the legal team utilised Amazon's Brand Registry and Mercado Libre's Brand Protection Programme to help the business fight back against counterfeits.  
Being able to use technology as a work tool is therefore a key quality for brand professionals to possess, says Martínez. "It is also key to use technology to improve internal and external communication," he expands. "Likewise, a corporate brand professional must always work closely with other departments in the company to fully understand the business and help protect IP rights before the launch of new line of products. Therefore, a lawyer must be an active participant in business meetings, to propose the best way to protect the ideas of the sales and marketing teams, among others."
"Corporate brand professionals working with outside counsel must also develop a good relationship with outside partners and authorities to work together to the benefit of the company," he adds. "In my opinion, these are critical skills that a corporate attorney should possess."
Shortlisted:
Carnot Laboratorios
Globo Comunicação e Participações
Grupo Bimbo
Grupo Televisa
Other 2021 winners: