Legislative changes and key decisions from the Middle East and Africa region analysed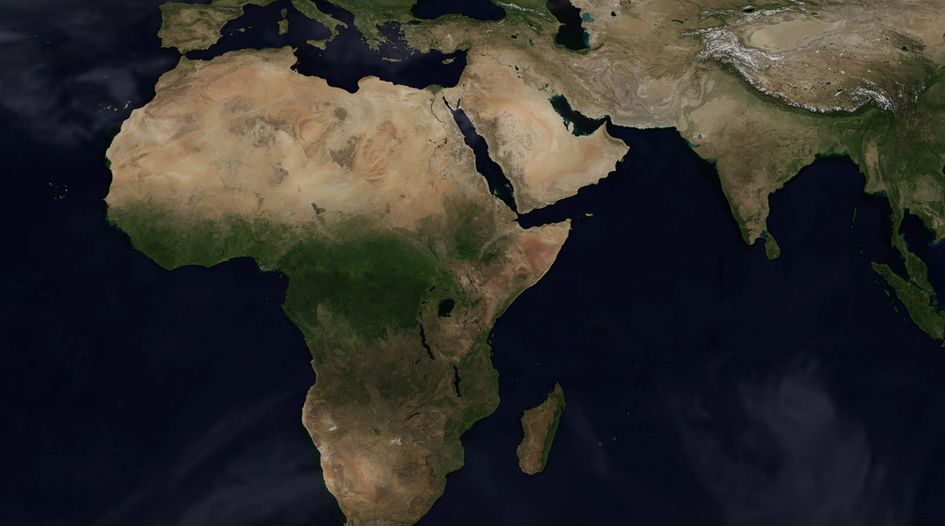 Each quarter we will be running a series of pieces presenting recent Legal Updates that you may have missed. Last week we kicked off the series with takeaways from decisions handed down in Europe in the year to date. For our next instalment we turn our attention to the Middle East and Africa.
WTR's Legal Updates are written by a select panel of over 160 leading experts who analyse the latest trademark-related developments and decisions in more than 60 jurisdictions. Every day we publish two new updates, providing you with analysis of the latest case law and legislative changes, and building up an indispensable knowledge bank of the key developments worldwide. Subscribers can access a 20-year archive of Legal Updates on the WTR platform.
Over the past week we have published a selection of articles focused on Europe, the Asia-Pacific region and the Americas. For our final piece in the current series, we present recent developments and decisions of note from the Middle East and Africa.
Registration of HILDA device mark limited due to conflict with well-known BARILLA mark – Israel
In mixed news for Italian pasta manufacturer Barilla, the Israel Trademark Office found that the stylised mark HILDA was confusingly similar to the well-known BARILLA mark, but only if used in the same red-and-white colour combination. It thus refused to strike the HILDA mark off the register, but ordered that its registration be limited to exclude the red and white combination. Read more here.
Madagascar: the air of mystery extends to trademarks – Madagascar
Obtaining a trademark registration can be very difficult and expensive in Madagascar. In a recent case, an application was refused by the registry based on an earlier mark, even though the applicant had obtained cancellation of that mark in parallel proceedings. It is understood that legislative changes are in the pipeline, which will hopefully address the issues outlined in this update. Read more here.
New company law and recognition of well-known marks – what you need to know – Nigeria
Nigeria's trademark law does not protect unregistered well-known trademarks against similar or identical company names. However, the wording of Section 852(1)(d) of the new Companies and Allied Matters Act 2020 suggests that the owner of a well-known mark that is not registered but has goodwill in Nigeria could rely on this provision in case of conflict with a company name. Read more here.
Decaux v Decaux: High Court affirms legal protection of well-known marks – Tanzania
In a case involving JC Decaux SA and JC Decaux Tanzania Limited on the one hand, and JP Decaux Tanzania Limited on the other, the Tanzania High Court has confirmed, for the first time, that the legal protection afforded to well-known marks by far overrides the protection obtained through a mere registration under the Companies Act. Read more here.
Covid-19's impact and amended Trademark Regulations – Uganda
In the past, the filing process at the Trademark Department of the Uganda Registration Service Bureau was manual and often slow. However, since the covid-19 outbreak, the shift from manual to online filing has created a more efficient process. In addition, the recently amended Trademark (Amendment) Regulations 2021 have introduced several changes that trademark owners and practitioners should be aware of. Read more here.
The most recent WTR Legal Updates are available here.