Law firms respond to coronavirus emergency as situation worsens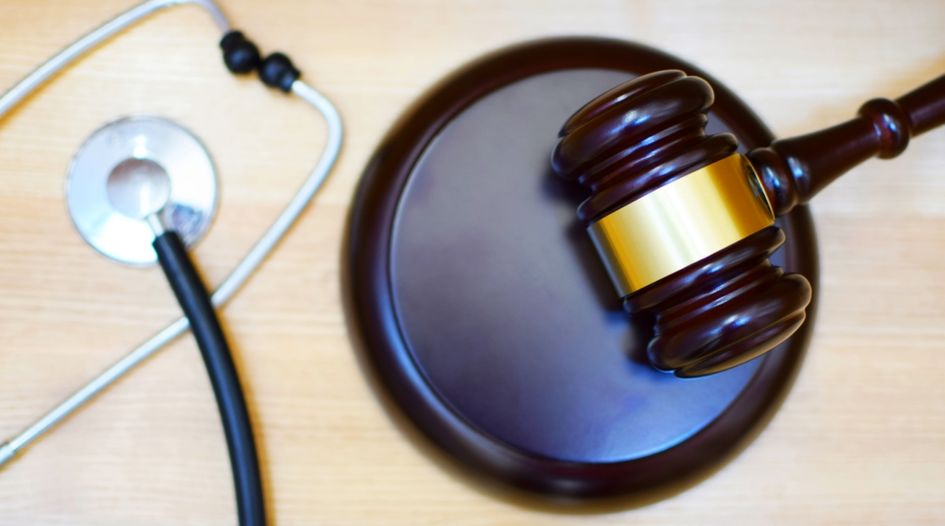 Earlier this week we provided an update on the measures being implemented by national IP offices to deal with the disruption caused by the novel coronavirus epidemic – as well as the range of trademark events that have been postponed (including the INTA Annual Meeting, the IACC Annual Conference and INTA's 2020 New York Conference) or outright cancelled (such as the MARQUES Spring Meeting and the Pharmaceutical Trademark Group's Spring conference). We have yet to fully explore the impact on law firms, not least because the issue is country specific and fast moving. However, as the COVID-19 situation worsens, it is clearly affecting operations. 
On an almost daily basis, firms have been reacting to breaking developments. Over the past two weeks, Baker McKenzie temporarily closed its London office as a precautionary measure following the return of an employee from northern Italy who felt unwell (the staff member in question subsequently tested negative), and Faegre Drinker Biddle & Reath similarly closed its global offices (as a precautionary measure, with offices reopening shortly after). Elsewhere, there are reports of cancelled partner conferences on both sides of the Atlantic, travel bans (for instance, HGF has "until further notice cancelled all travel to the countries that are deemed high risk") and restrictions on event attendance.
Of course, law firms are like any other commercial organisation and, particularly with trademarks being, by its nature, a global industry, it is to be expected that the impact of COVID-19 will be felt by IP firms. Additionally, the key asset that law firms possess is human capital. Thus, even if taking a wholly dispassionate view, these are all prudent measures. The challenge is whether to proactively communicate around current activities and ensure that clients know that the doors are open for business.
Over the past week, firms have stepped up their efforts in this regard. Ten days ago, we approached a number of firms to explore responses to the current health emergency and found that getting an on-the-record response was difficult. In the time since, we have received numerous emails from firms, providing updates on their operational capabilities. For instance, a client notification from Reddie & Grose on 3 March stated: "At the moment the team… is healthy and all our offices are open as usual. However, we wanted to let you know that we have made contingency plans to ensure that we can continue to provide you with a good service in the event of having to close one of our offices. This includes ensuring that our staff are able to work from home and that our clients can contact us as usual."
Days later, HGF issued an update on its preparedness, explaining that it has "put in place measures to ensure that we are able to continue to provide the high-quality services to our clients whilst also protecting our staff, other stakeholders and suppliers. We have taken precautionary measures to ensure that all our staff across Europe and the UK have the ability to work remotely from home if needed". It also posted a page on its firm website providing real-time updates on office statuses.
Over the past 24 hours, WTR received three more bulletins. First, Israel's Reinhold Cohn Group reported that "notwithstanding these difficult times, the firm continues to function normally" and has in place measures to both keep staff safe and continue to provide "uninterrupted services should we find ourselves compelled to work from our homes". With Spanish authorities implementing containment measures, including in Madrid (where the firm is based), Abril Informa revealed the implementation of safety measures, reassuring individuals that "our offices are open" and "our team is fully operational, ensuring sustained service in terms of both efficacy and efficiency". However, the firm added, "we have at our disposal all the means to fully go on remote working guarantying our complete and continued operability".
Finally, with Italy currently on lockdown, Milan-based Trevisan & Cuonzo today assured that, despite the "deteriorating" situation in the country, the firm "will remain fully operational as all our lawyers and staff are already working hard from their homes", with an "advanced smart work platform" underpinning its business continuity plan.
Until recently firms were reticent to talk about the impact of the virus on their operations, but things have changed. The current playbook for many firms, then, is to prepare for disruption and communicate that they are taking measures to both protect staff and ensure that service offerings continue. The latter is an important point.
While organisations may not want to issue communications about commercial offerings at a time like this, keeping staff and clients informed is important. Also, the need for brand protection does not abate despite the current global emergency and, while corporate budgets may be put under pressure in the economic turmoil, the flip side of the argument is that when facing these challenges, the importance of 'brand' is elevated.
Additionally, IP firms are important employers across the world and, as well as keeping staff safe, are responsible for their livelihood. The key now, then, is to navigate any bumps in the road and communicating that it remains 'business as normal' is critical.
For a positive perspective, the latest edition of Josh Gerben's podcast is well worth a listen. In the episode, he interviews Ellie Xu, partner at Tranfran Trademark & Patent Office in Hangzhou, to get the inside track on how coronavirus has affected law firm trademark practice in China. Her firm instigated home working and found that the biggest disruption was not being able to visit new clients: "With old clients we communicate by phone and emails but new clients we visit and now many companies are closed. I don't think there is any way to solve this problem."
However, for day-to-day work, she is able to keep in touch with clients and provide the same legal advice. Although over time there may be an impact on work if client businesses are affected financially, she reports: "At present we haven't felt workload being reduced."
There may be further obstacles for firms to overcome but right now the common approach seems to be to protect staff, prepare home working plans and communicate to clients that they are ready to handle brand-related work. Some are also seeking to support the local community, Trevisan & Cuonzo stating that the firm is "supporting the Sacco Hospital in Milan and its heroic doctors and nurses in their strenuous fight against this terrible outbreak".
This is the right approach – for clients, staff and wider industry and society.